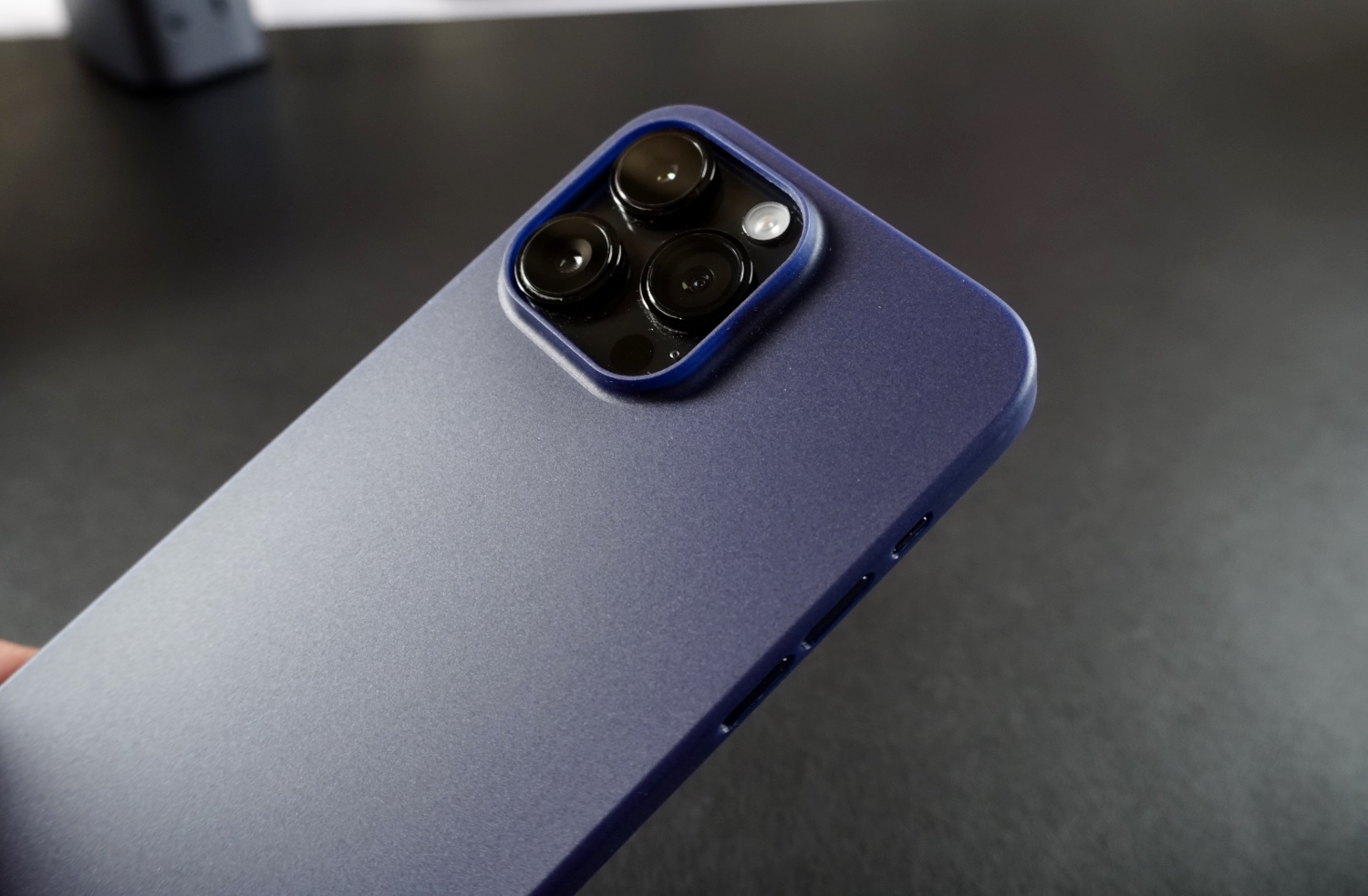 For years one of my biggest tech pet peeves has been putting my devices in a protective case. Being someone who buys the latest model of iPhone every year, as soon as it becomes available, the process of getting a case and then hiding its beautiful design in it seems less than ideal.
And for years Totallee's Thin Cases, which the company proclaims are the "The World's Thinnest iPhone Cases(s)" have come to my rescue. So when I got the chance to review Totallee's thin cases for iPhone 14 Pro Max in 4 different colors I jumped at the opportunity.
In this post, we will be reviewing three Totallee cases, which include Totallee Thin Cases in Navy Blue and Frosted Clear colors, and the Totallee Transparent (Clear) case for iPhone 14 Pro Max. These cases were sent to us as review samples, however, that has not affected our opinion about the case.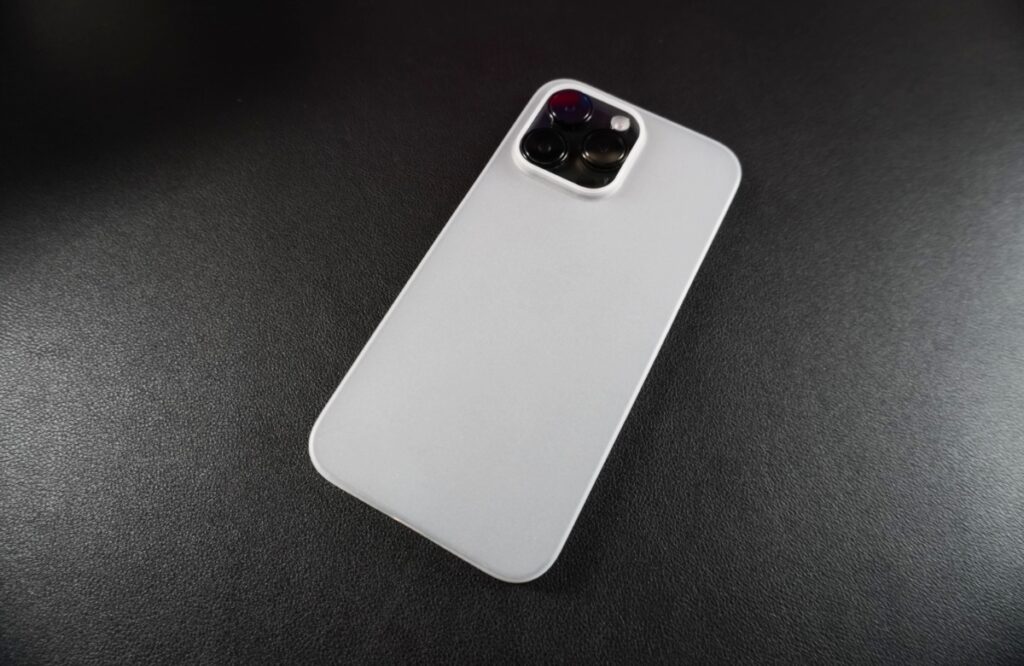 If you hate iPhone cases, then you are going to love Totallee's Thin Case for your iPhone 14 Pro Max. The case comes in 10 different color options, all of which give a distinct look and feel to your device. My personal favorite is the Frosted Clear Case, as it is one of the most unique-looking cases out there. The other case that I reviewed is Navy Blue, which also looks great in my opinion.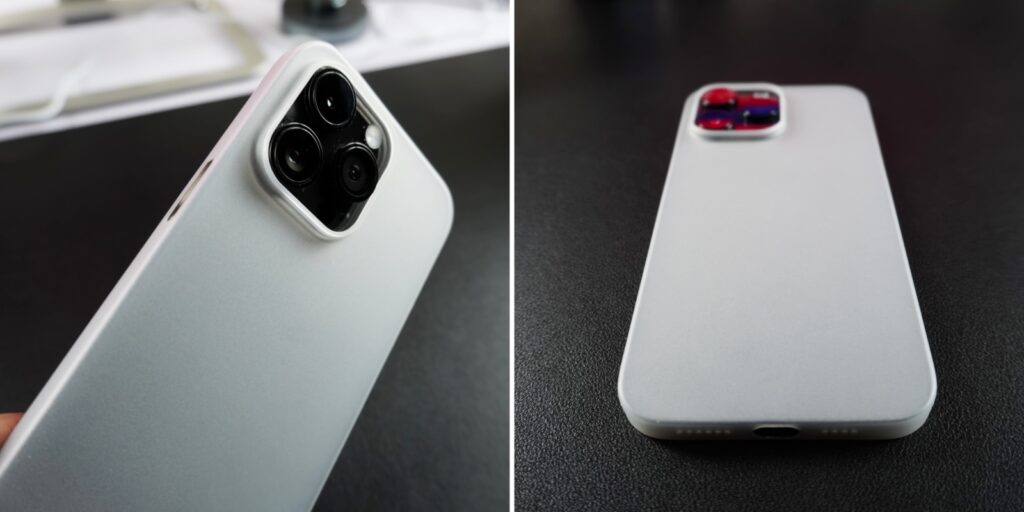 Due to its thin design (at just 0.02 inches), you won't feel much difference when using your iPhone with this case and without it. On the back, you get a nice raised lip for the rear-facing camera that protects it from scratches when the device is placed on a flat surface. The case also features cutouts for the power button, volume buttons, lightning ports, and tiny holes for the speaker grill.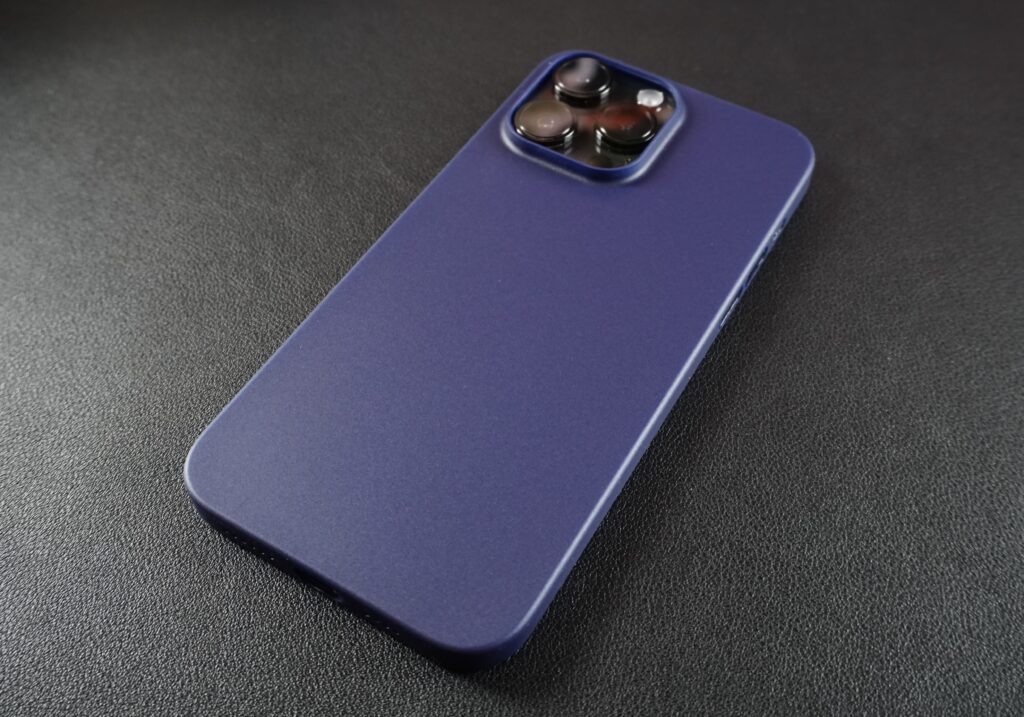 Thanks to its near-weightless nature and thin design, the thin case is only meant to protect your device from minor drops only, so do not expect heavy-duty protection from it. Having said that it does a pretty good job at protecting the iPhone from all sides and prevents any damage from everyday scratches and scuffs.
Another great thing that I would like to appreciate about the Totallee Thin Case for iPhone 14 Pro Max is along with featuring a minimalistic design this case does not carry any Totallee logo or any embellishments, which provides the user with a clean-looking case that looks super nice.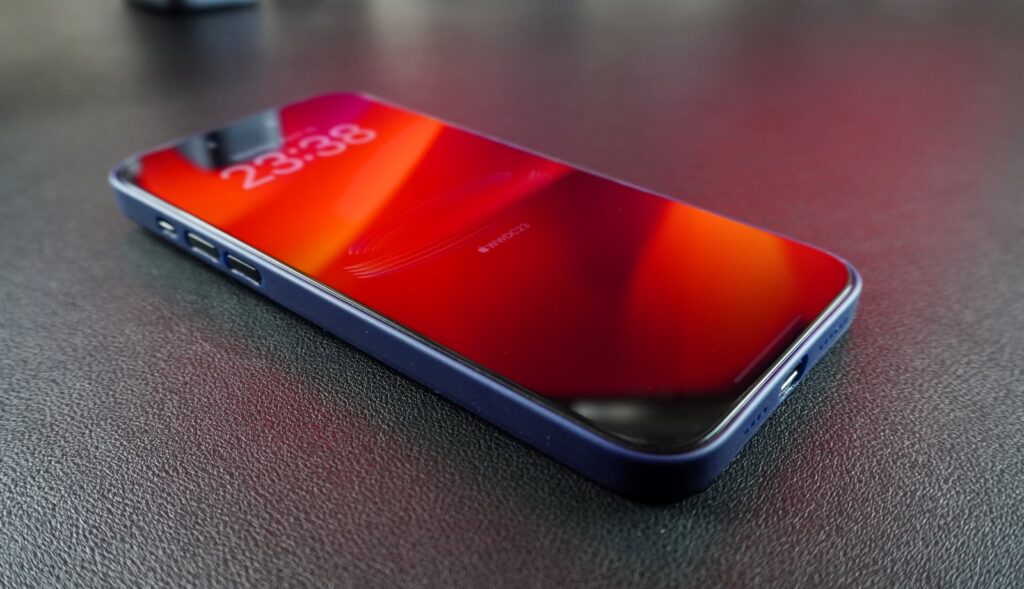 The Totallee Thin Cases do not have a magnet in them for MagSafe compatibility. However, the cases themselves are fully compatible with MagSafe thanks to their thin body. If you want full MagSafe compatibility, then you can also opt for the MagSafe-compatible Totallee cases that come with magnets and are available in Black and White colors.
The only thing that I can complain about in this case is that it loses its shape over a period of time if you regularly remove the case from the device. This is due to its thin design, which makes the case vulnerable to bends.
Totallee Transparent – Clear Case For iPhone 14 Pro Max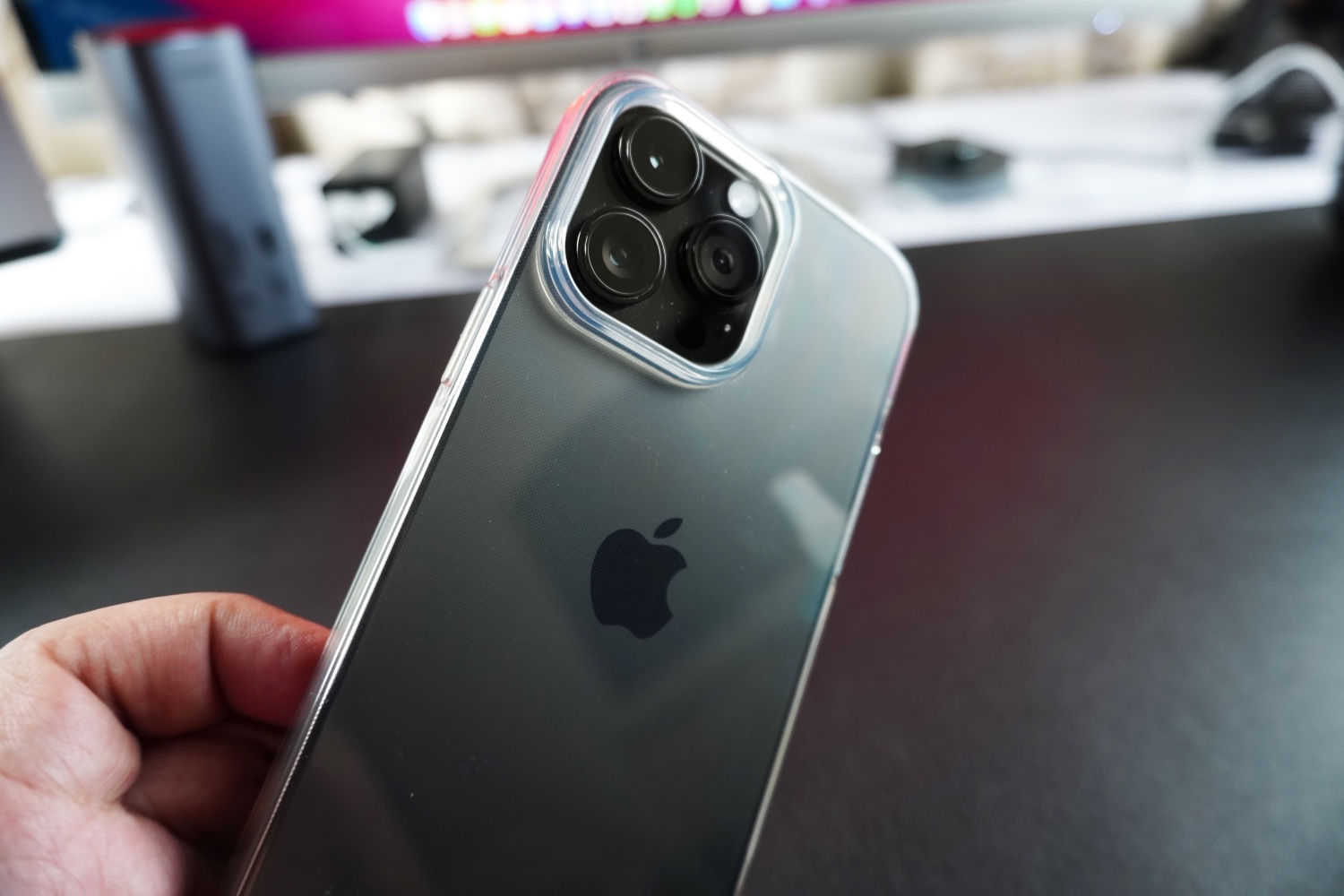 While all of Totallee's iPhone 14 Pro Max feature a minimalistic design, if you want to take things up a notch, then you can go for the Totallee Transparent case. The one I tested was the Transparent – Clear (Soft) case. As its name suggests this case features a clear and transparent design that lets you see through the case and marvel at the design of your iPhone 14 Pro Max.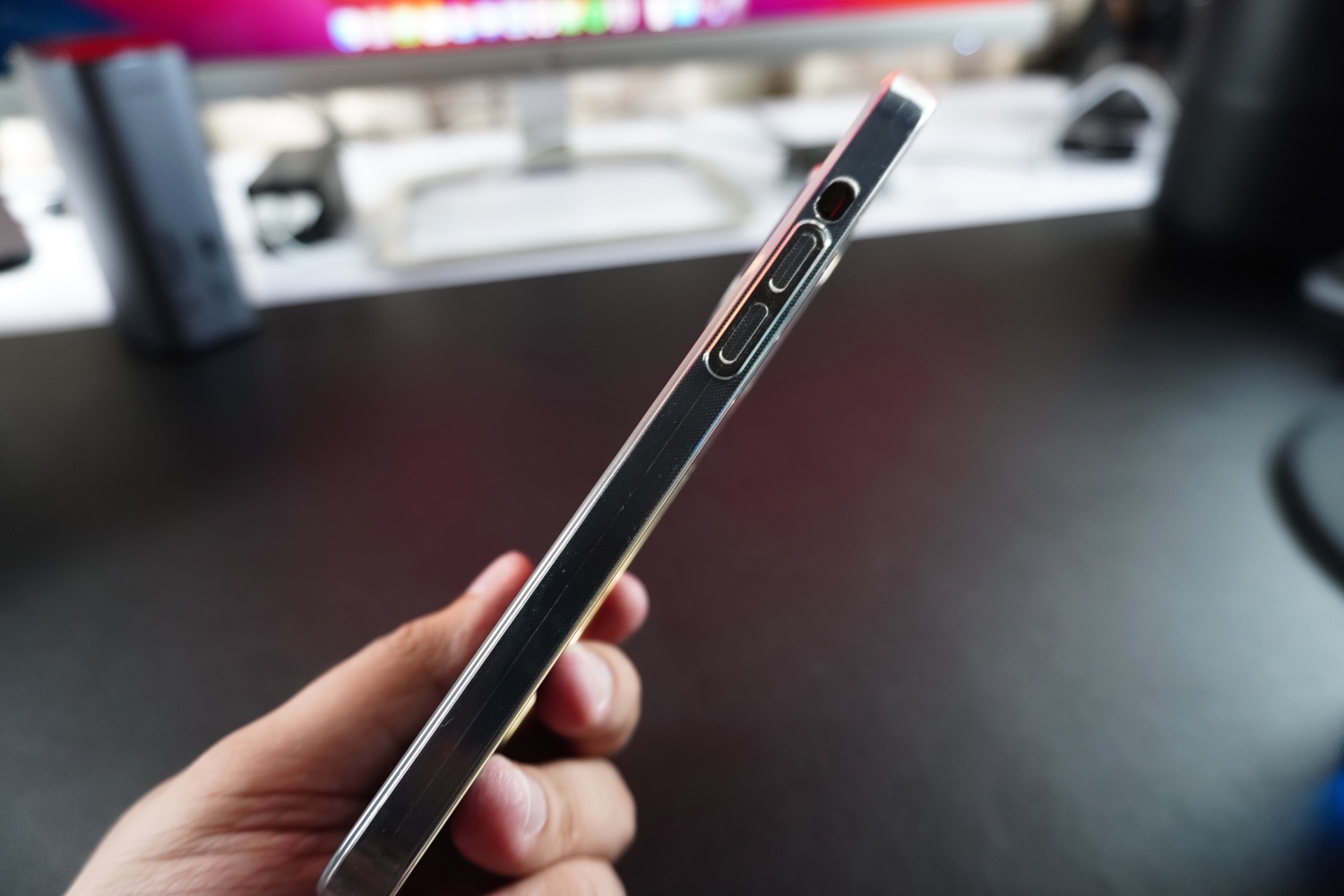 This case is perfect for those who want to all-side protection for the iPhone without hiding the device's own color or design. Another benefit that you get with the Totallee Transparent – Clear (Soft) case is that it provides better protection and cushioning for the iPhone compared to its thinner siblings that we have reviewed above.
The TPU material of the case makes sure the fall damage does not reach your device while still being relatively light and thin at just 0.03 inches. Another thing I like about this particular case is that it does not carry any branding or logos of the company that makes it, giving you a simple-looking case that does not ruin the aesthetics of your iPhone.
The Totallee Transparent case for iPhone 14 Pro Max has all the characteristics that are necessary to provide adequate protection to an iPhone. This includes necessities like raised lips for the rear-facing cameras, raised lips on the front for screen protection, covered buttons that provide soft button presses and protection for the bottom side of the device along with cutouts of charging port and speaker grills.
Although one thing that I felt was missing from the case was an air cushion on all four corners of the case. The lack of such corners means less protection will be provided to your iPhone if it falls on the ground and hits one of its corners first.
Overall I highly recommend the Totallee Transparent – Clear (Soft) case for iPhone 14 Pro Max to anyone looking for good protection for their device without hiding its design.
Putting It To The Real-Life Drop Test (Test Passed)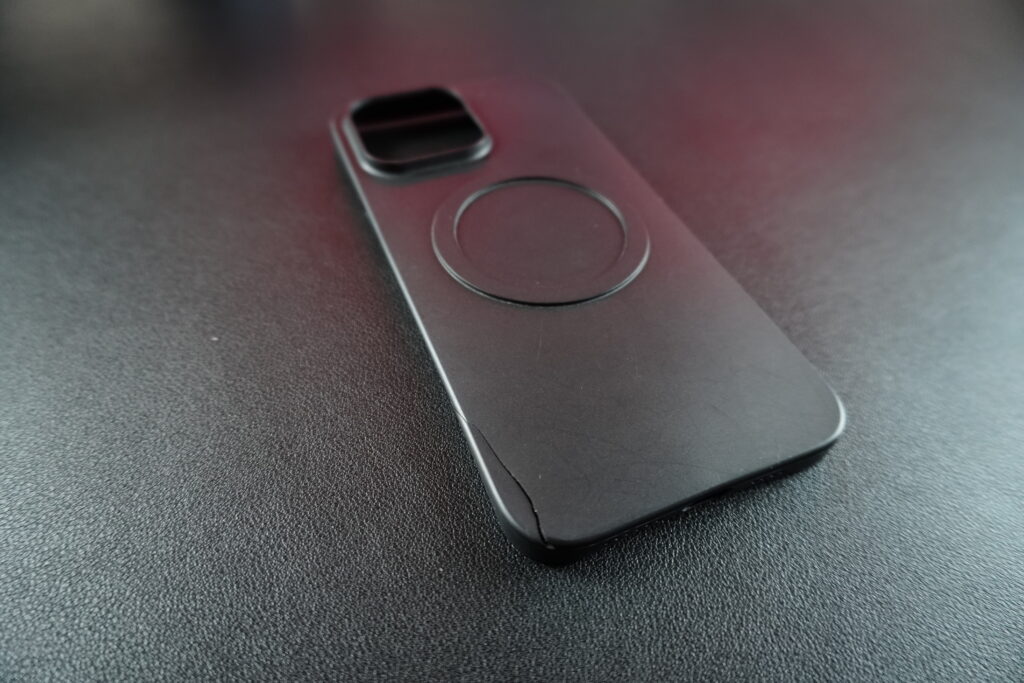 As mentioned earlier in the article, the Totallee Thin Cases are not designed to protect your iPhone from severe drops and damage. I found that out the hard way when I dropped my iPhone 14 Pro Max on a tiled floor while using the Totallee MagSafe Solid Black case.
The case did a tremendous job of protecting my iPhone and it escaped the fall without any internal or external damage. Not even a single scratch was passed onto my device.
However, all that came at a price, as the Thin case itself was severely damaged and broken. The damage was so intense that the case became unusable. While I was sad to see a great case go to waste like that, I was also satisfied that it did what it was designed for and with full efficiency and protected my device beyond my expectations.
Conclusion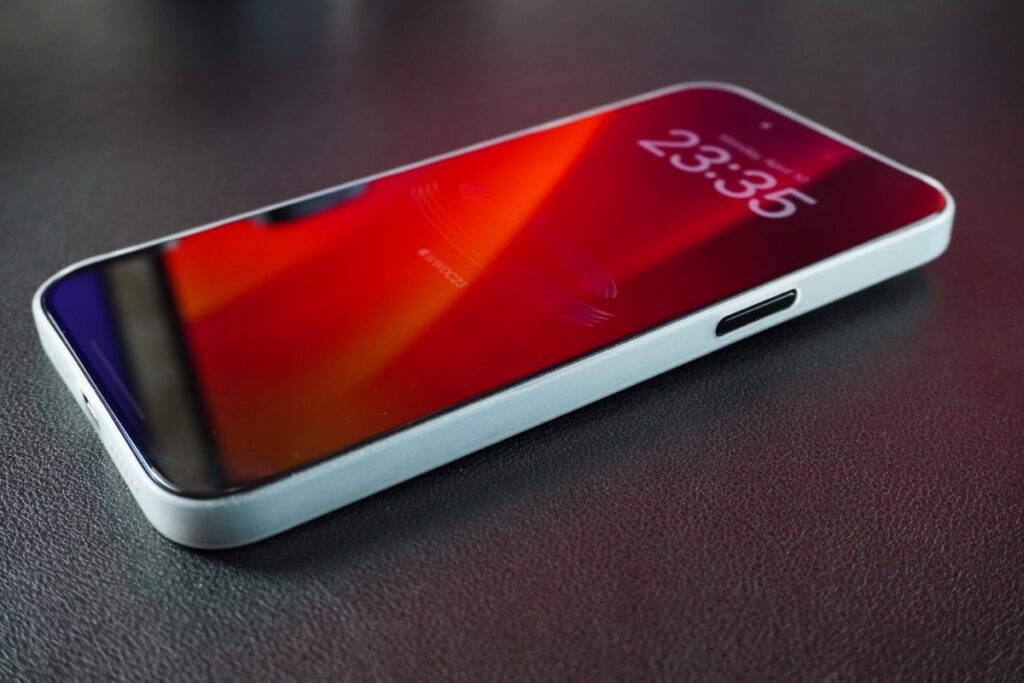 I am very impressed with the Totallee cases, especially the Thin cases for iPhone 14 Pro Max. They tick all the right boxes of being stylish, minimalistic, lightweight, and protecting the device from all sides.
And although they don't provide heavy-duty protection to your device they do an adequate job of protecting your device from everyday mishaps. With the dropping incident that I have mentioned in the previous section, we can also conclude that these thin cases are able to protect your device in case you end up dropping them on tiled or other hard surfaces.
I will continue to use these simple thin cases on my daily driver iPhone 14 Pro Max, and recommend them to anyone looking for a lightweight case that does not make your device look ugly.
Pricing and Availability
You can purchase the Totallee Thin Cases in the color of your choice from Totallee's official website, where they are available for $39. The Totallee Transparent Clear Case for iPhone 14 Pro Max is available for $39 as well.