When it comes to charging Apple's ecosystem is still a hot mess. Even to this day some devices come with a Lightning port while others charge with USB-C. Same is the case with charging adapters, as Apple does not offer a multi-device GaN adapter that could allow its users to charge multiple devices at the same time.
That is where third-party accessory makers such as UGREEN come in. The UGREEN 100W GaN Fast Charger allows users to simultaneously charge up to 4 devices. Thanks to its 4-port design users can plug in up to 4 charging cables to this powerful charger and recharge their devices from a single power socket.
This charger features 3 USB-C ports and a 1 USB-A port. This is great for those who have older cables that use USB-A ports.
What makes UGREEN 100W GaN Fast Charger great is that it is capable of replacing up to 4 charging bricks for the users. This is a travellers dream as you are no longer required to carry separate charging bricks for your MacBook, iPhone, iPad and Apple Watch. This charger can not only charge all of these devices but it can do so all at once.
The UGREEN 100W Fast Charger is small in size, which makes it a perfect travel companion. It is so small that its size is comparable to that of AirPods Pro.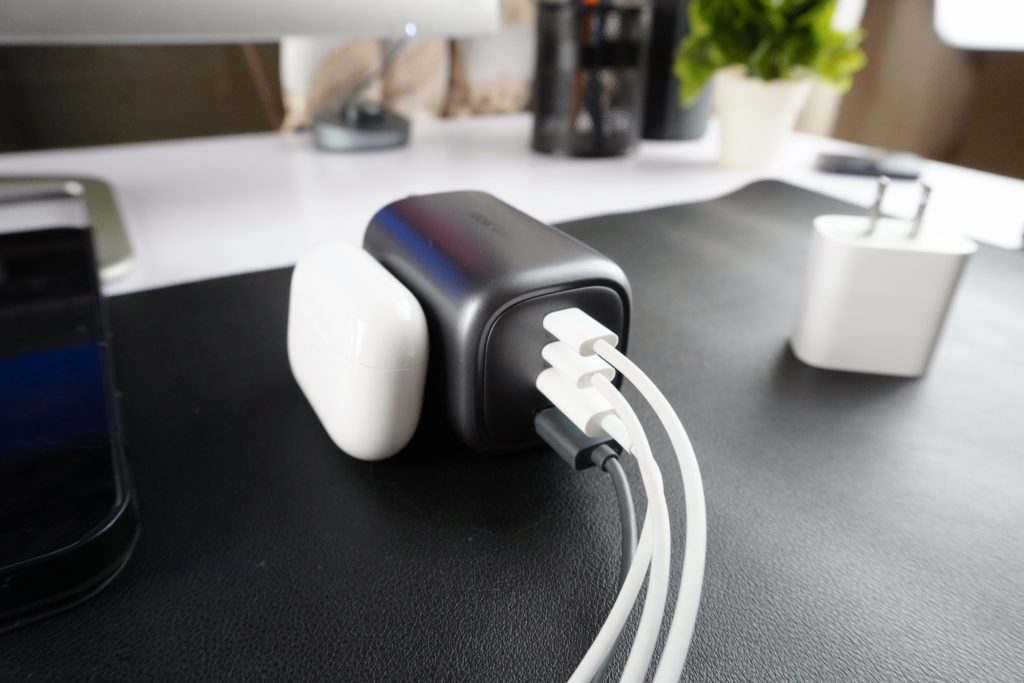 And when you combine the sizes of your MacBook charger, iPhone charger, iPad charger and Apple Watch charger, this charging brick, that can charge them all at once would look tiny.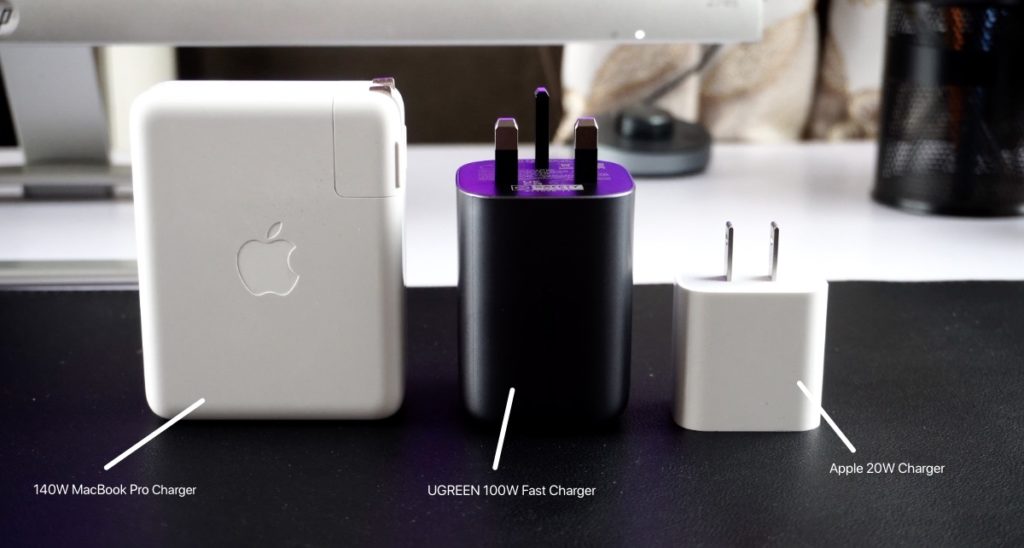 In fact the 100W GaN charger can charge an iPhone 13 up to 50% charge in just 30 minutes. If you are charging a 16-inch MacBook Pro, then you can fully charge it in 1 hour 54 minutes.
Its small size is possible thanks to the Navitas GaN Power IC, which operates at 20 times faster than a traditional Silicon chip and offers 3 times faster charging speeds. It does so while also helping in reducing the size and weight of the charger.
It features the Power-X system that allows the charger to adjust the power output to protect connected device's battery.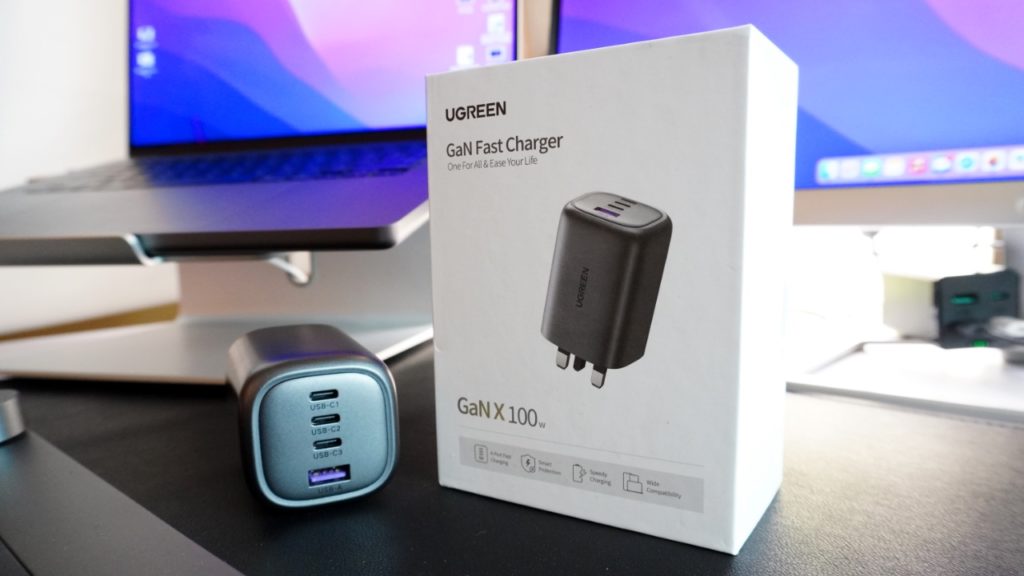 The UGREEN 100W GaN Fast Charger comes in both UK and US variant. The one feature we reviewed was the UK version. If you are getting the US version, then you will get a square design and foldable plugs, which make it even easier to carry in luggage or bags.
Verdict
I have been using the UGREEN 100W GaN Fast Charger for a few weeks now and I have been able to replace 2 of my chargers for iPhone and Apple Watch with this single adapter. Even after plugging cables for those two devices I still have 2 charging slots left that I can use whenever I watch.
The fact that it comes with an older USB-A port is also a big plus, especially because my Apple Watch Series 6's charging cable is still USB-A. Having access to USB-A is quite convenient and allows me to fully take advantage of this charger.
Overall the UGREEN 100W GaN Fast Charger is a good investment despite being a little pricey at just under $80. It is especially a great buy if you travel regularly and don't like carrying around a bunch of chargers. Its ability to charge MacBook, iPhone and iPad at the same time definitely make it a great buy for people who need to charge many devices and don't like clutter.
If you're in the market for a powerful multi-device charger, then we recommend that you check out UGREEN 100W GaN Fast charger.
It costs $79.99 on Amazon and $51.99 on UGREEN's official website here. The UK variant of the charger can be purchased here.