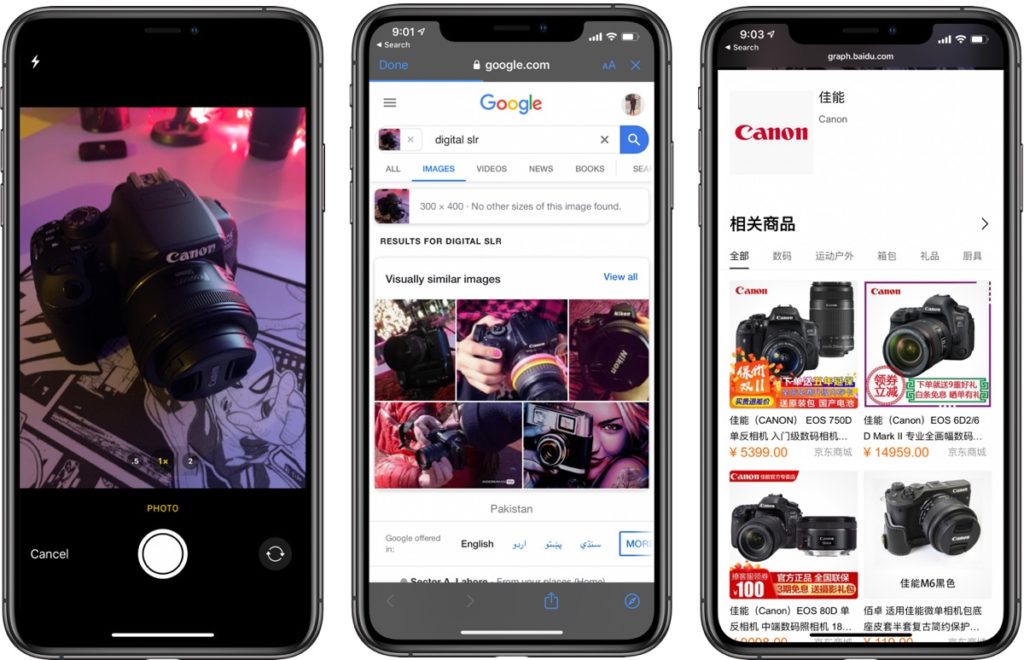 Performing a quick reverse image search can be immensely helpful in various situations. You can perform a reverse image search, in which you can make Google or other search engines find visually similar images. This can be useful in identifying a product, finding a person online or finding out more information related to an interesting object.
Google and other search engines allow users to reverse image search and find visually similar images online. A new Shortcut for iPhone and iPad makes the process of performing reverse image searches pretty simple.
The Shortcut that is called Get Sauce in the Shortcuts app is originally designed to reverse image search for Anime and Manga images however nothing is stopping you from using the same Shortcut to perform reverse image searches for other things.
After you have downloaded the Get Sauce iOS Shortcut to your device, you can use it to search images from various sources. First, you can capture a new image using your device's camera and use it to perform reverse image searches online. Or you can submit any image that is stored in your iPhone's Photo Library or Files app. Once you have selected the image the Shortcut then asks you to select where you want to perform the search.
For example, you can choose to perform a search in a general search engine like Google Images, Baidu, Yandex (this one can get creepily accurate for human faces), TinEye etc. Or if you are a Anime, Manga or Hentai fan you can also choose relevant sources for them. Once you have selected the search engine for your reverse image search, Get Sauce works its magic and finally delivers the search results in web view.
If you are not happy with a result from one search engine, you can hit the 'Done' button on the web view screen and then choose another search engine to perform the same search.
We tried using the Get Sauce iOS Shortcut and it worked as intended, and the results were as good as the search engine could provide. Here we tried the reverse image search on a Canon DSLR using Google Image search, and the shortcut was able to find similar images that also showed a Canon camera.
In addition to working from within the Shortcuts app you can also run Get Sauce shortcut from any image app such as the stock Photos app. Simply tap on the share sheet button and then tap on Get Sauce. If that app has an image that Get Sauce can perform reverse image search on it will get you the results right in that app.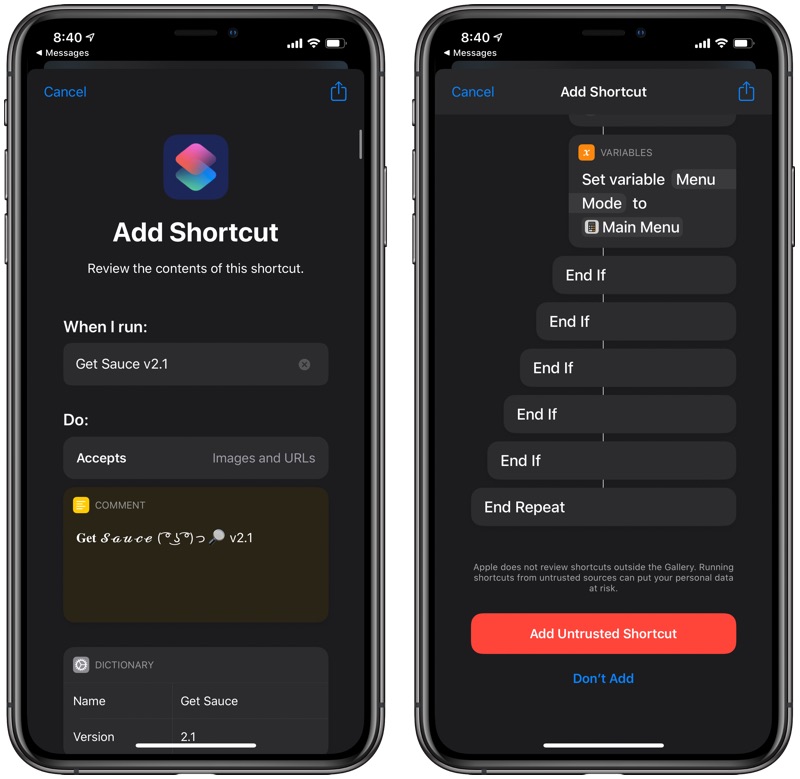 You can download the Get Sauce reverse image search Shortcut by going to its iCloud link. Simply open this link on an iOS device running iOS 12 or later to add it to your Shortcuts library. When adding the Shortcut don't forget to scroll all the way down and tapping on the 'Add Untrusted Shortcut' to make sure the Shortcut is saved on your device. The 'Allow Untrusted Shortcuts' toggle should also be enabled from Settings > Shortcuts for this to work.
This is how you can easily perform reverse image searches on your iPhone on multiple search engines from one place. What do you think about this iOS shortcut? Let us know in the comments below.