The surprise release of Pangu jailbreak for iOS 7.1 and 7.1.1 has revived the passion for tweaking and customizing your iPhone, iPod touch, and iPad. So for all the jailbreakers out there, no matter if you're new to the jailbreak scene or not we have got the best Cydia themes for your iOS devices. You can apply these themes using Winterboard app, which can be downloaded for free from Cydia. This roundup of best themes include 2 paid and 5 free themes all of which are available at Cydia.
Zanilla
This beautifully crafted theme brings a refreshed look to your iOS device. It packs over 100 minimal icons for stock as well as 3rd party apps along with a complete overhaul of Settings app icons. The best thing about this theme is that it is completely free and is compatible with iPhone, iPod touch and iPad.
Long Shadow Love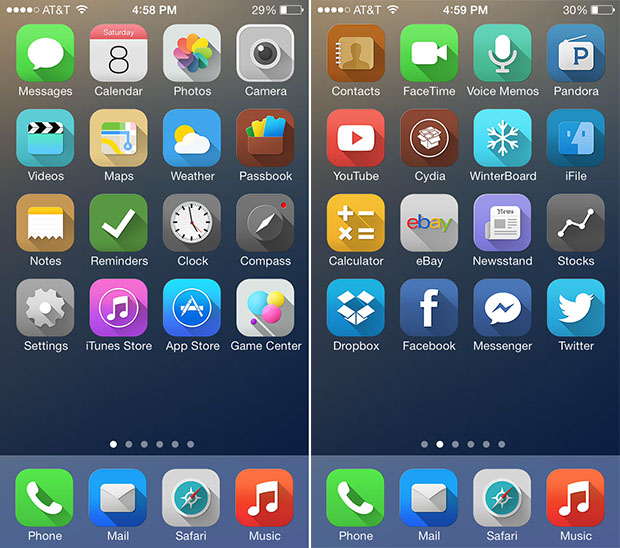 If you hate the flatness of default iOS 7 icons then this is a best theme for you. LSL packs gorgeous icons with objects popping out with real shadow effect. This theme features icons for all stock apps and a more than a dozen popular 3rd party apps. According to developer more icons will be added with further updates. Just like Zanilla it is also completely free and supports iPhone, iPod touch and iPad.
ayeris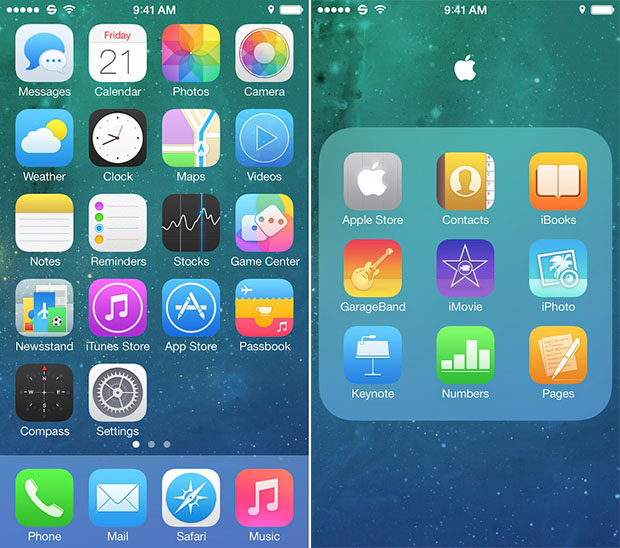 ayeris a name inspired from the Iris, a ring shaped membrane in our eyes that makes it possible for us to detect different colors. And just like its name it brings a variety of colorful icons to your iOS device. ayeris loads 200+ redesigned icons for the apps, and features system wide UI components, status bar icons, 6 beautiful wallpapers and more.
ayeris costs $3.99 and is available for all devices running iOS 7+.
Flat7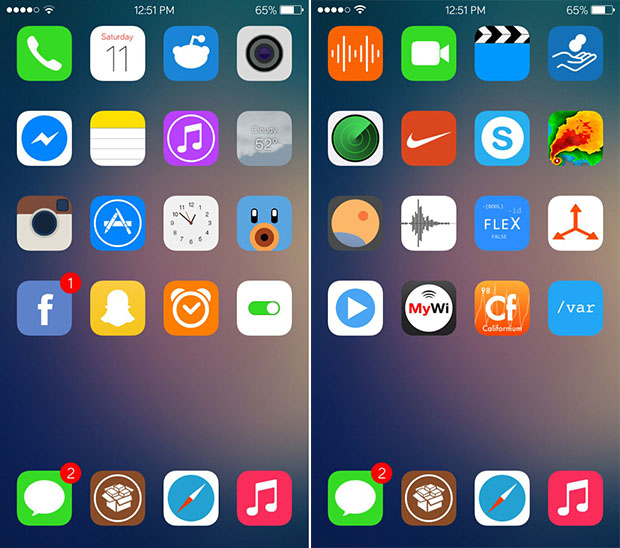 This theme is here to fix the inconsistencies of iOS 7 default icons. It brings true flatness to all stock icons as well as many 3rd party icons. You can get Flat7 for iPhone and iPod touch for free. However Flat7Pro for iPad is paid and you can also get that from Cydia for under Macciti repo.
Consilium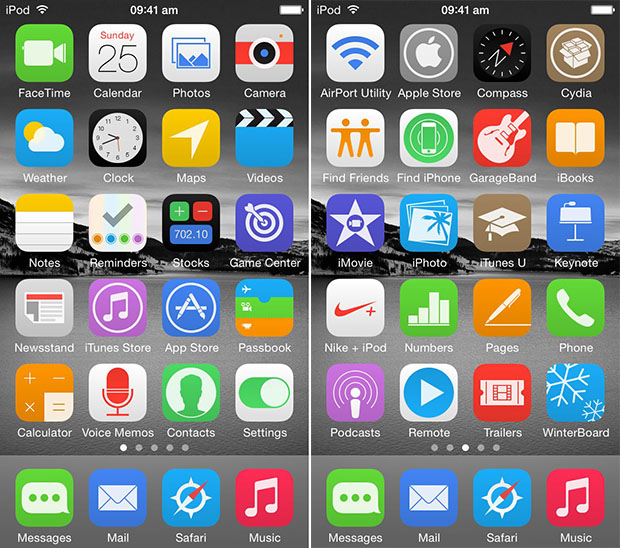 This theme also fixes the annoyances of iOS 7 icons by bringing colorful and pure flat icons to your devices. Each icon in this theme follows Apple's official guidelines to build the icons. This really looks something that should have been done by Apple.
Consilium is compatible with iPhone and iPod touch only and you can download it from Cydia for $0.99.
Redsgn 2.0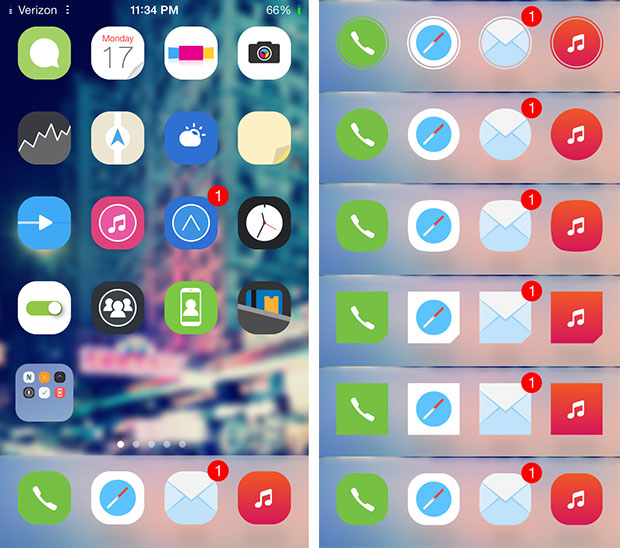 Redsgn brings over 500 rich colored flat icons to your iOS device. It gives you the ability to choose from six masks to change the look of icons ranging from rectangular to super rounded. Additionally, it also adds minimal icons to status bar and Settings app.
Currently this theme is available for iPhone and iPod touch only. However iPad version is in the works. You can download Redsgn for free from Cydia.
Soft Remix
Last but certainly not the least, this theme gives your iPhone and iPad a jolly look. Soft Remix features redesigned look for more than 140 icons. Both iPhone and iPad version of the theme are available for free at Cydia.
Disclosure: iOSHacker may receive a commission if you purchase products through our affiliate links. For more visit our privacy policy page.