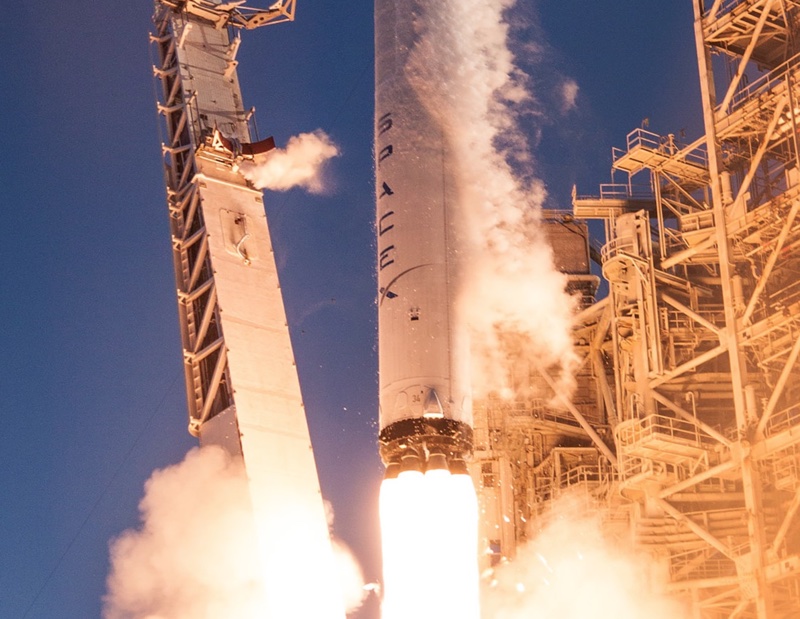 Calling all SpaceX fans out there who are looking for SpaceX Wallpapers for iPhone 13. Look no further as we have got a great collection of amazing SpaceX Wallpapers that will grace your iPhone 11's lockscreen and homescreen.
All the wallpapers featured in this SpaceX Wallpapers for iPhone collection feature a resolution appropriate for iPhone 13 as well as other iPhone models. These wallpapers have been created using the images taken from SpaceX's official Flickr account. Only the resolution has been changed to make them more suitable for iPhone's portrait resolution.
You can save these SpaceX Wallpapers for iPhone by simply right clicking on them on a computer or long pressing them if you are on an iOS device. Once you have saved them on your device simply apply them as your wallpaper from Photos app.
While you are searching for great wallpapers for your iPhone, don't forget to check out our iPhone 13 Wallpapers collection here. Also check out the SpaceX Starman Wallpapers here.
You can easily use these SpaceX iPhone wallpapers on the following devices:
iPhone 13
iPhone 13 Pro
iPhone 13 Pro Max
iPhone 13 mini
iPhone 12
iPhone 12 Pro
iPhone 12 Pro Max
iPhone 11
iPhone 11 Pro
iPhone 11 Pro Max
iPhone XR
iPhone XS
iPhone XS Max
iPhone X
iPhone 8
iPhone 8 Plus or older
SpaceX Wallpapers For iPhone
There you go folks, these are some amazing Space X Wallpapers for iPhone 11 that you should download on your iPhone.
Do you have any other wallpapers that you would like to share with others? Let us know in the comments section below.