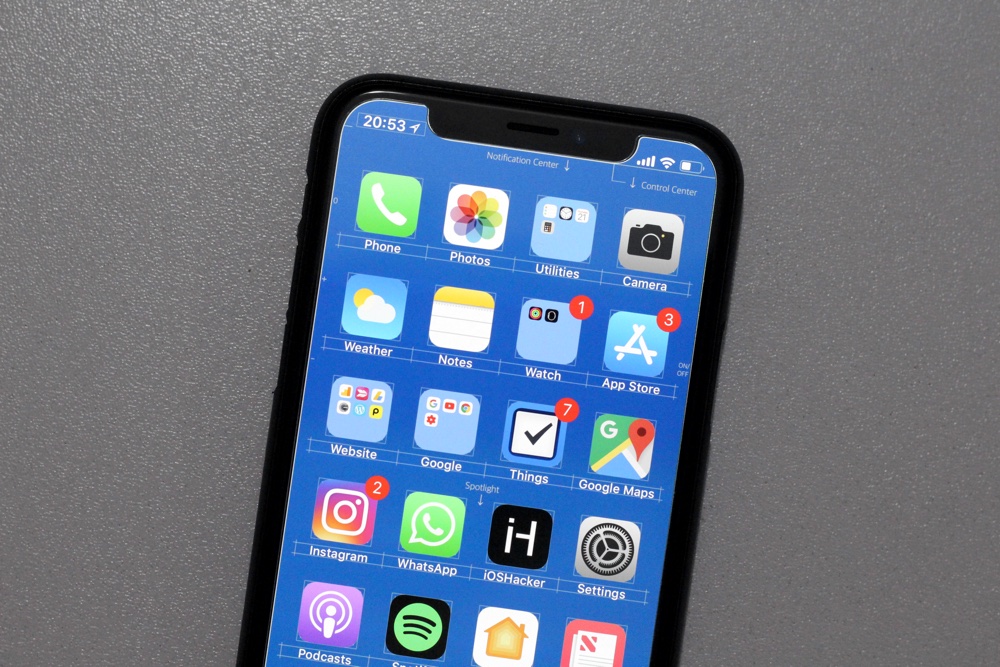 If you are fan of the Blueprint Wallpapers for iPhone that we shared earlier this year, then you are up for a treat. Thanks to wallpapers shared by site heyeased we now have access to Blueprint wallpapers for iPhone X in so many different colors. In addition to the classic blue blueprint wallpapers the site has also shared them in different colors.
Here are the best Blueprint wallpapers for iPhone X in a wide range of colors including classic blue, a unique blackboard style and a number of green, pink, and white blueprint wallpapers all with black backgrounds that are perfect for iPhone X's OLED screen.
All of these wallpaper styles are available for both lockscreen and the homescreen, so you can have a uniform appearance across both screens. These simple Blueprint wallpapers for iPhone X have small text written all over them that not only name different elements of the screen but also point to where you have to perform different gestures.
These wallpapers are made specifically for iPhone X's resolution. You can download and save them on your iPhone X by long pressing on them.
To have the best result apply these wallpapers as 'Still'. When you tap on Use as Wallpaper button in the photos app the wallpaper will fit the screen precisely without requiring you to manually adjust it. Simply tap on the 'Set' button and set it to lockscreen or homescreen.
Blueprint Wallpaper for iPhone X
Blackboard Blueprint Wallpaper For X
Blueprint Wallpaper For iPhone X In White
Blueprint Wallpaper For X In Green
Blueprint Wallpaper For X In Pink
Blueprint Wallpaper For X In White
Disclosure: iOSHacker may receive a commission if you purchase products through our affiliate links. For more visit our privacy policy page.