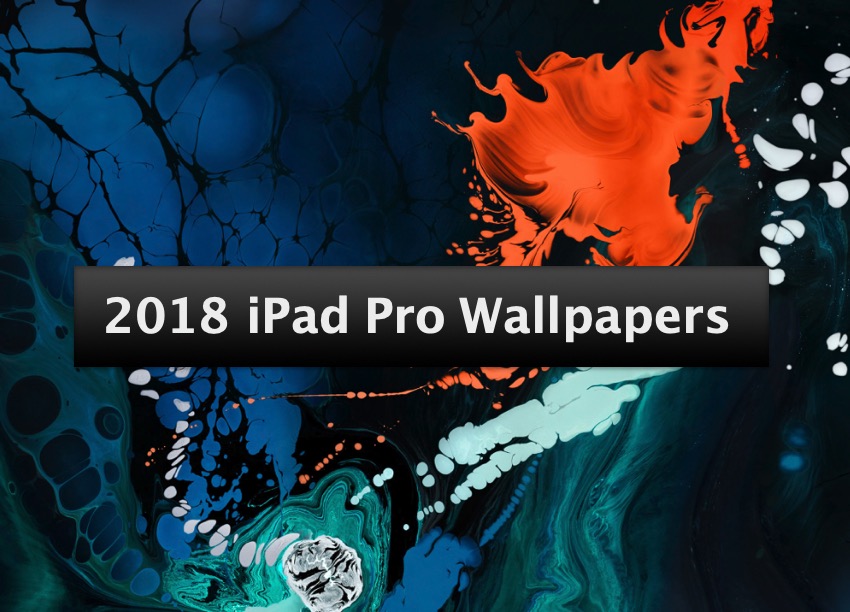 Apple has announced the all the iPad Pros that feature a beautiful all screen design and powerful specs that can compete with any notebook computer on the market. One of the exciting things about a new product announcement is that it is accompanied with awesome marketing wallpapers.
iPad Pro announcement was no different as it also came with colorful wallpapers that truly highlight the gorgeous new Liquid Retina Display Apple has used on the device's marketing materials. If you found the 2018 iPad Pro Wallpapers to be inspiring and want to use them on your existing iPad or even on iPhone, then we have got you covered.
I have been using these 2018 iPad Pro wallpapers on my iPad Pro 10.5-inch and iPhone X and they look amazing. The beautiful colors and fun design of the wallpapers really give the lockscreen and the home screen a refreshing look. Download these wallpapers and try for yourself!
There are total 8 wallpapers for you to choose from, all of them are featured on the iPad Pro marketing material on Apple's website and will most likely be featured on the iPad Pro packaging once it ships on November 7.
Below you can find the high resolution 2018 iPad Pro 2018 wallpapers ready to be used on any device. Simply right click on the wallpaper you like and download it on your computer. If you are on an iOS device, then simply tap and hold on the wallpaper image and save it on your device.