Wallpapers
Download 10 Solid Color iPhone Wallpapers: Black, White, Grey, Red, Blue And More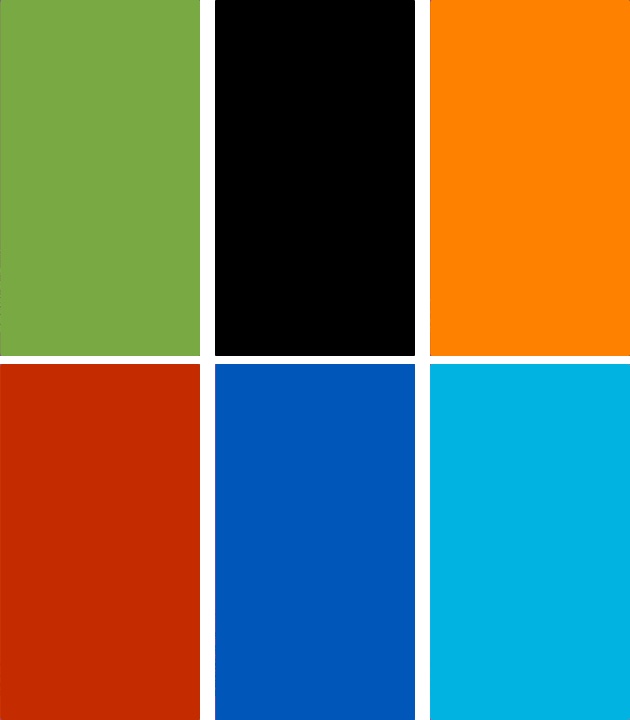 If you are looking for the simplest possible wallpaper for your iPhone's homescreen and lockscreen, then you have come to the right place. In this post we have featured 10 solid color iPhone wallpapers that will allow you to give your iPhone a simple and minimalistic look it deserves.
These solid color iPhone wallpapers not only give your device a simple look but they also let you see animations of your device in a different way since they highlight iOS's animations in a better way compared to a normal colorful wallpaper image. They look especially nice on iOS 12 and iOS 13's animations.
In this post we have featured 10 solid color iPhone wallpapers, that includes a simple black wallpaper, purple wallpaper, red wallpaper, grey wallpaper, plain white wallpaper, light blue wallpaper, yellow wallpaper, simple orange wallpaper as well as plain green and blue wallpapers.
All of these wallpapers carry a resolution of 2208 x 1242 pixels, making them ideal for an iPhone XS, iPhone XS Max, iPhone XR, iPhone X, iPhone 8, iPhone 8 Plus, iPhone 7 Plus, iPhone 7, iPhone 6s, iPhone 6s Plus, iPhone 6, iPhone 6 Plus, iPhone SE and devices like iPhone 5s and similar resolution. Due to their simple look you can also use these wallpapers on an iPad and they will look great.
If you are on an iOS device, then simply tap and hold on any of these images and save the wallpaper to your device. On a Mac simply right click on it.
By the way, if you want to create new solid color wallpapers right on your iPhone, then we recommend checking out our own Solid Color Wallpapers Shortcut.
Download Solid Color Wallpapers for iPhone
Solid Black Wallpaper iPhone
Solid Purple Color iPhone
Solid Red Color iPhone
Solid Grey Color iPhone
Solid White Color iPhone
Solid Blue Color iPhone
Solid Yellow Color iPhone
Solid Orange Color iPhone
Solid Green Color iPhone
Solid Dark Blue Color iPhone
There you go folks, these are the Solid Color iPhone Wallpapers that you can apply on your iPhone. If you like this post don't forget to comment below and like us on Facebook.