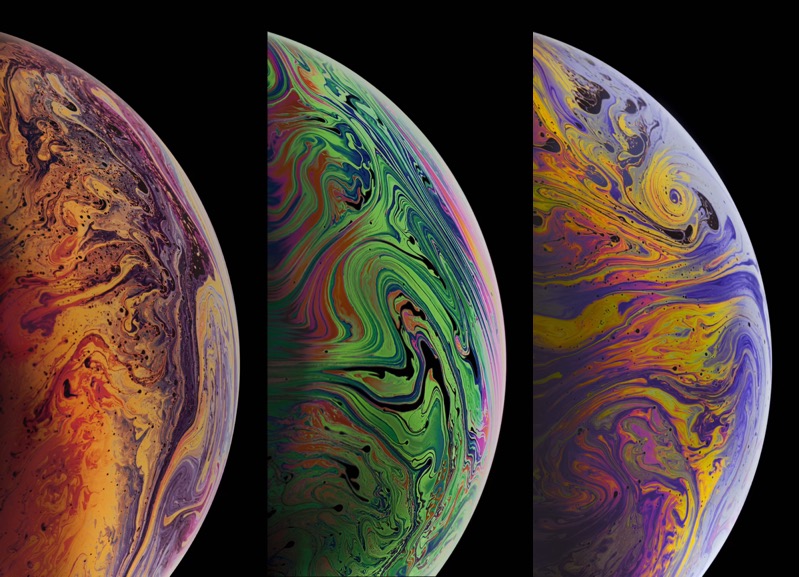 The new iPhone XS and iPhone XS Max feature three exclusive wallpapers. While versions of these wallpapers were recreated by third-party designers and posted on this site, now it looks like original versions have also been extracted from iOS 12 GM. The wallpapers are titled as 'Bubbles', which suggests they feature colorful bubbles and not planets as as widely understood.
These new iPhone XS and XS Max wallpaper come in three different colors including the original one we saw on the marketing material. In addition to the wallpaper used on marketing pages, you get a Yellow/Pink bubble wallpaper and another wallpaper that is predominantly green.
Although these Apple iPhone XS and XS Max wallpapers are designed for these devices, and are most suitable for iPhoneX, you can download and apply these wallpapers on any iPhone model.
To download these images simply tap and hold on the wallpaper and save photo. Then open the Photos app and apply them as your device's lockscreen or homescreen wallpaper. These are great for OLED devices as they do a great job at hiding the notch and look very good on it screen that displays black color better than LCD display.
Download iPhone XS and iPhone XS Official Wallpapers