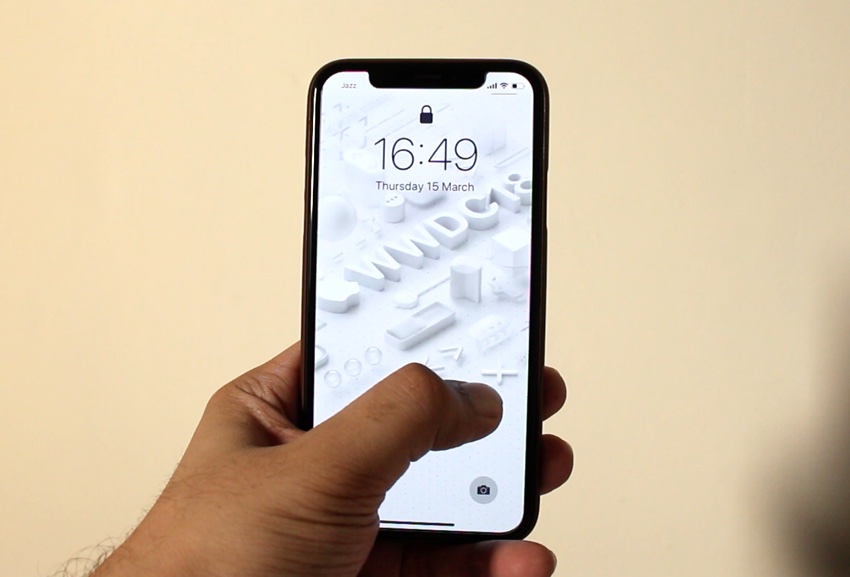 The excitement for the upcoming WWDC 18 is on its peak. Apple has announced the WWDC 18 that will be taking place in the month of June from 4 – 8. To celebrate this we shared a bunch of WWDC 18 wallpapers for you, however if you are not satisfied with the boring old static wallpapers, then you are going to love this.
In this tutorial we will show you how you can put the gorgeous WWDC 18 animation found on Apple's developer website right on your lockscren, complete with its full animated glory.
This tutorial is easy and would take a few minutes, however a 3D Touch enabled device such as iPhone 6s or later is required for this to work. These wallpapers look great on any model of iPhone including iPhone X, iPhone 8 and iPhone 8 Plus.
Get this animated WWDC 18 Wallpaper on your iPhone
Step 1: First of all download the animation from this link.
Step 2: Once the WWDC animation video has been downloaded transfer it to your iPhone. You can AirDrop, iMessage or email it to yourself.
Step 3: Now on your iPhone download the free IntoLive app. This app is required to convert the .MOV file into a Live Photo.
Step 4: Launch the IntoLive application tap on 'Video', select the video you downloaded earlier, and then tap on the next button to convert it into Live photo.
You can see a tutorial on this app below.
Step 5: Choose No Repeat from the menu and then tap on 'Save Live Photos' button.
Step 6: Now open the Photos app, tap on the Live Photo you just created and set it as your iPhone's lockscreen wallpaper. Make sure you set it as a 'Live Photo' from the wallpaper screen.
Done! Finally lock your device and force tap on the screen to see the animation in its full glory.