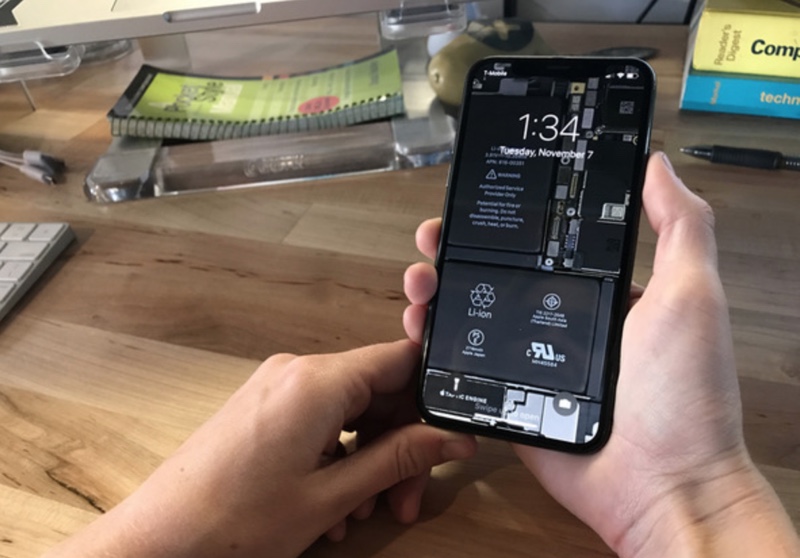 iPhone X is a smartphone that is not only different on the outside but also very different from the inside when compared with its predecessors. The device has a significantly different internals featuring what iFixit calls 'unprecedented degree of miniaturization' for the main logic board, TrueDepth Camera System and rear camera.
After performing its traditional teardown of the iPhone X, iFixit has posted a few wallpapers featuring its internals. Although iFixit has posted similar internal wallpapers for other iPhone models but this time the whole thing was a little different. The bezel-less edge-to-edge display looks really nice with this iPhone X internal wallpaper. And thanks to OLED's ability to display true blacks the internals wallpaper looks more realistic than ever before. It looks so good that it might even fool a few people into thinking you are walking with exposed internals.
In addition to the normal iPhone X internals wallpaper, iFixit has also provided an X-ray wallpaper, which gives an illusion that you have X-ray vision and are looking through the display.
You can download the iPhone X internals wallpaper for your device below. Simply tap and hold on the images and save on your device, then apply as wallpaper. (Source)
iPhone X Internals wallpaper
iPhone X X-ray internals wallpaper