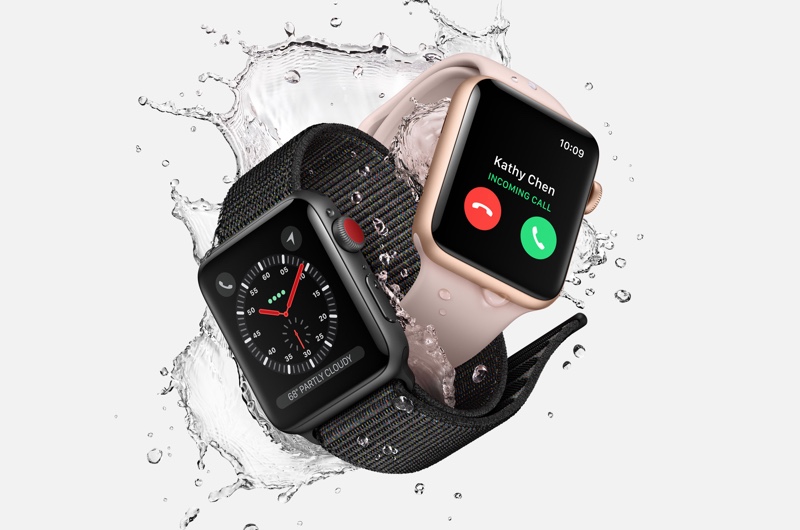 Apple has announced the new Apple Watch Series 3, which will be available for pre-order on September 15 and ship to customers on September 22. The main highlighting feature of the Watch Series 3 is the LTE functionality. Users will be able to use mobile internet with apps, make phone calls, send and receive text messages and more independent of their iPhone.
Apple is also bringing Apple Music to the Apple Watch, allowing users to listen to more than 40 million songs right on their Apple Watch through wireless headphones. Speaking of wireless headphones Apple has added a new W2 chip to the Apple Watch Series 3 for better wireless connectivity.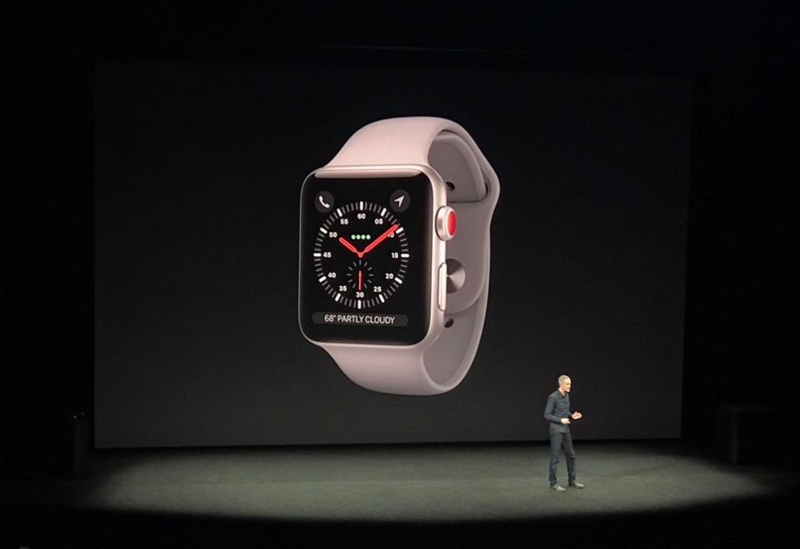 Apple Watch Series 3 features a dual-core processor that is 70 percent faster than the previous version, GPS, barometer altimeter, swim proofing and more. To make the LTE version of the Apple Watch distinctive Apple has made the digital crown and the watch face hands red.
Siri has also received major improvement in the Series 3 and can now take advantage of the device's speaker to communicate with the user. Previously user only got text-based feedback from Siri but now they will be able to listen to the feedbacks just like they can on an iPhone. Apple is also releasing new bands for the Apple Watch and a new dark grey Ceramic finish.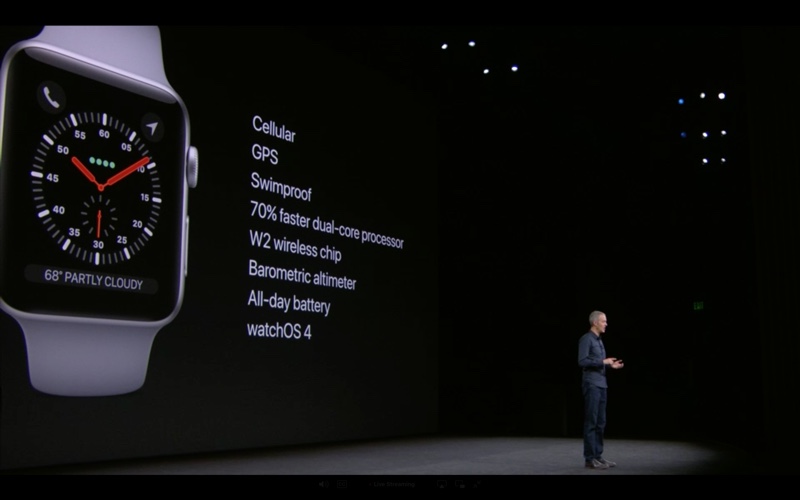 You can buy the LTE Apple Watch for $399 whereas non-LTE Apple Watch Series 3 with all other features will cost $329. Apple will also be selling Apple Watch Series 1 at a lower price of $249.