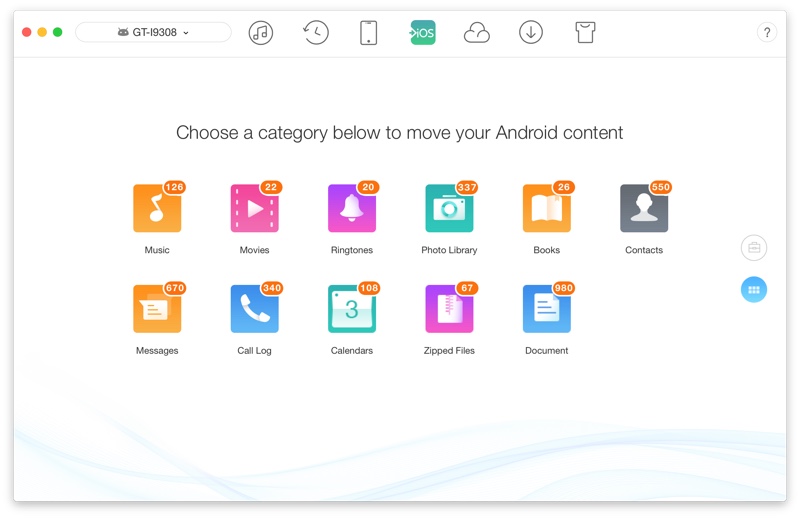 With the new iPhones coming I am sure many Android users will be returning to iPhone or getting their first ever Apple smartphone. If you are one of them, then congratulations on making the right decision. iOS makes it super easy to move your stuff over from Android to iOS using Apple's official 'Move to iOS' app. However there is another improved option available that can make the process even simpler.
AnyTrans software has a feature called iOS Mover, which allows users to move their data including messages, contacts, photos and more from an Android device to their brand new iPhone. What makes AnyTrans' iOS Mover feature better than Move to iOS app is that it makes it possible for users to move even more content that is not supported by Apple's solution. So you can move things like call logs, music, downloaded videos, ringtones, books, files and documents.
This essentially means that you won't be missing out on files that matter to you the most and not making any compromises when you move from Android to iOS. The best thing about the iOS Mover feature is that it gives you full control over what is transferred and what is not. So you can choose to transfer things like messages and call logs while skipping the media files and vice versa – you are fully in control
The help AnyTrans can provide you with your journey of becoming an iOS user don't stop with the migration tool though, as you can do tons of other stuff using this handy application. With AnyTrans you can also download media files directly to your iPhone or iPad, manage your iCloud account with the ability to transfer files between two separate accounts, manage music and transfer songs from iPhone to computer and vice versa, create backups of your iOS devices and more.
So there you go folks, if you are getting a new iPhone and ditching your Android device, AnyTrans iOS Mover feature is your best bet to get your data transferred to your brand new iPhone X, iPhone 8 or iPhone 8 Plus.
You can download free trial for AnyTrans application for Mac or Windows from their official website. The iOS Mover feature is free to use and you can use it without any limitations.