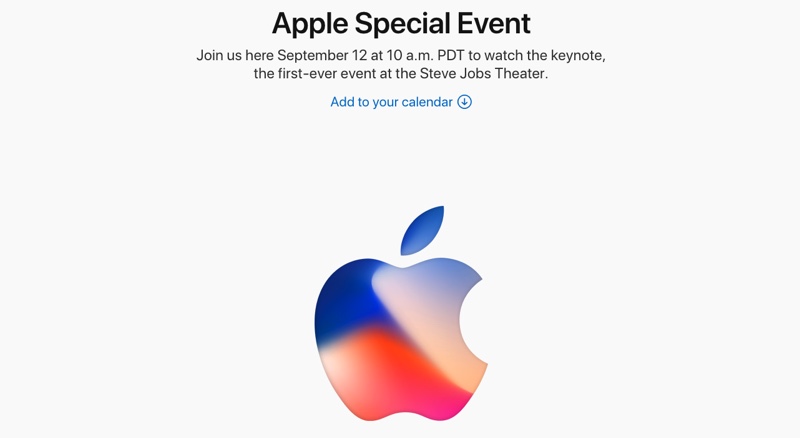 Today is finally the day we have all been waiting for. Apple is taking the stage to announce the new iPhone X, iPhone 8 and iPhone 8 Plus. Despite all the leaks we have seen in the past few weeks we are still very excited to see what Apple has to announce on the stage and can't wait to get our hands on the new devices.
Alongside three iPhone models, Apple is also expected to announce other new products including Apple Watch Series 3 with LTE, Apple TV 5th gen. with 4K capabilities and perhaps an iPod touch 7th gen. with upgraded specs.
If you are an Apple fan, then this is a must watch event for you, and thankfully Apple will be streaming the whole thing live on its website.
The Apple Special Event, which is taking place at Apple Park's Steve Jobs Theater will kick off at 10 a.m. PDT. Here's when the event will start in your city.
Apple iPhone event international timings
6:00PM in London, UK
1:00PM in New York, USA
9:00PM in Dubai, UAE
1:00AM Wednesday in Beijing, China
3:00AM Wednesday in Sydney, Australia
8:00PM Moscow, Russia
7:00PM in Berlin, Germany
8:00PM in Istanbul, Turkey
10:00PM in Islamabad, Pakistan
10:30PM in Mumbai, India
2:00PM in Rio de Janeiro, Brazil
2:00AM Wednesday in Tokyo, Japan
12:00AM Wednesday in Jakarta, Indonesia
You will be able to watch the event live at these times. In order to watch the event you will need an iPhone, iPad or iPod touch running iOS 9 or later. On the Mac you will need macOS 10.11 or later. Windows 10 users can also watch the event live on their machines using the Microsoft Edge browser.
If you are an Apple TV user, then you can stream it live on Apple TV 2nd or 3rd Generation if it is running software 6.2 or later. Apple TV 4th generation users can stream on any tvOS version.