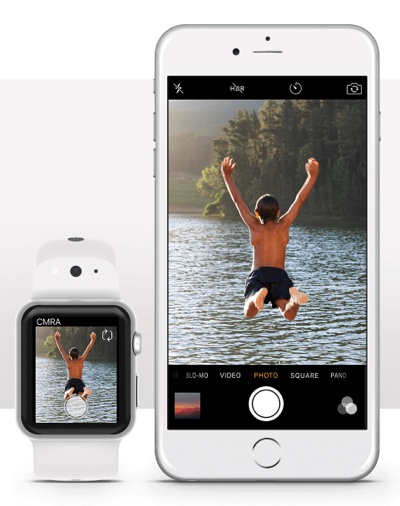 If you were disappointed to learn that the new Apple Watch Series 2 does not feature a FaceTime camera, then we might have a news that would cheer you up. A new Apple Watch accessory, which is basically a band brings not one but two cameras to the Apple Watch. The band that is called CMRA features a 2-megapixel front and 8-megapixel back camera. With this band you can not only take selfies and do video calls with family and friends, but you can also use the back camera to take high quality photos thanks to its 8-megapixel lens.
Both cameras are located at different positions on the band in a way that would allow them to fulfill their designated purpose. The back camera meant for taking photos is located around the band pointing in outward direction. In this way you can hold your Watch as if you are looking at the time and use its screen as a viewfinder when taking photos. The selfie camera sits right on top of the Watch's display allowing you to look at the screen and the lens at the same time. There is a single button on the band that performs all the functions allowing users to capture photos, record videos and toggle front and back facing cameras. To view the photos and videos taken with Glide CMRA you will need to have its CMRA Apple Watch app installed.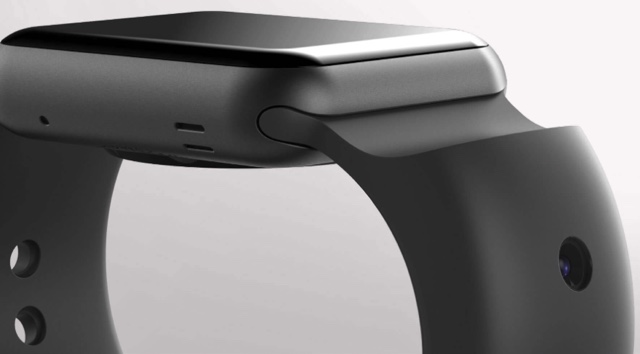 Glide's CMRA Apple Watch band stores the photos and videos in its 8GB internal storage so it will work even when the Watch runs out of battery. It can sync the images to your iPhone. It has a built-in battery that can also recharge the Apple Watch when it is running low on juice. The battery can recharge both devices twice. CMRA comes with a charging stand that can be used to recharge the band as well as the Apple Watch at the same time.
Glide CMRA Watch band is currently available for pre-order at an early bird price of $149. The pre-order price will increase to $199 later. Once the device is ready in spring it will retail at a price of $249. If you are planning on getting CMRA on your wrist as soon as possible, you might be bummed to learn that it will start shipping in Spring next year.