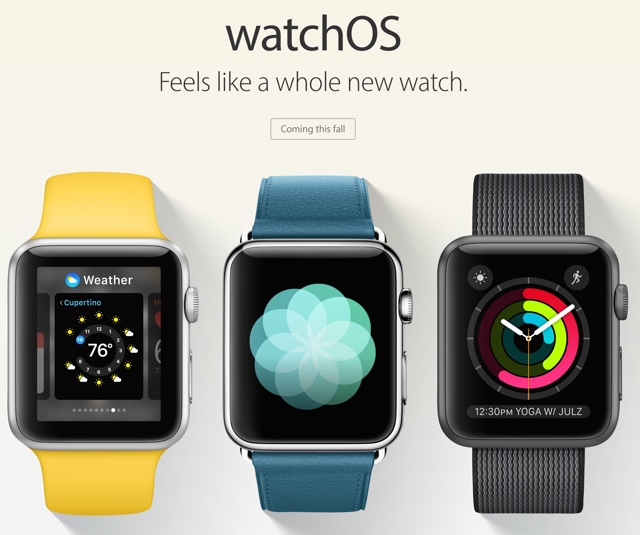 watchOS has quickly become one of the most important Apple operating system and has come a long way since it was first announced last year. At WWDC 2016 Apple has announced watchOS 3, which will power all Apple Watch models starting fall of this year. Apple has already seeded the latest watchOS 3 beta to registered developers and will continue to do so until the final release. As expected watchOS 3 is a major release that brings a number of big features to the OS. In this post we have detailed some of the most notable features that were announced by Apple.
One of the biggest complains about Apple Watch was that the apps take a long time to launch. Apple tried to fix that with native apps but that didn't help much. Now company is bringing fast access to apps with background refreshes and ability for users to launch their favorite apps immediately. When they launch the app they will instantly see all the information without having to wait for it to load.
Apple has also added a new Dock feature, that allows users to access apps by pressing the side button. Users are presented with app switcher like interface on which they can scroll left or right to reach and launch the app they like.
Control Center
Apple has finally added the Control Center to watchOS that can be accessed by swiping from the bottom of the watch face screen. The Control Center just like on iOS houses most used settings that user can access quickly.
New watch faces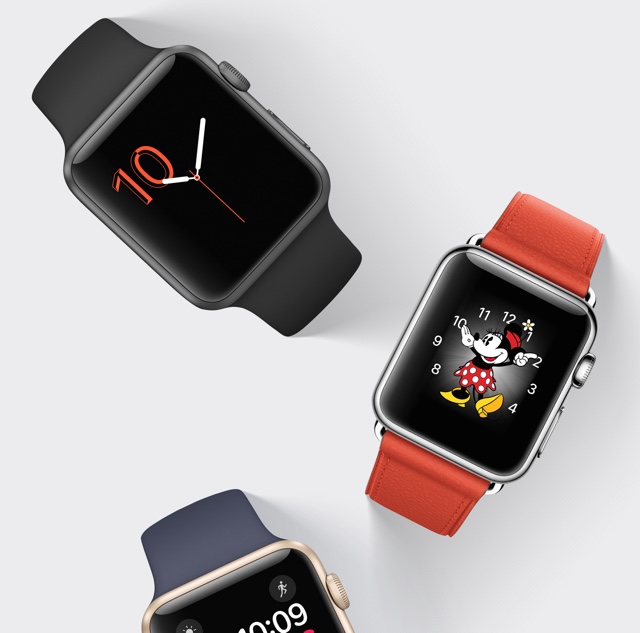 watchOS 3 also brings a number of new watch faces, including the one that features Minnie mouse and Activity rings. The OS is also going to make it easier for users to switch between watch faces by swiping on the watch face screen on the fly.
Activity sharing
Starting watchOS 3 you will be able to share your Activity rings with family and friends. With this new feature you can boost your motivation by competing with others and see who completes their goals first. You can also share your activity with your trainer and let them see your daily progress. Activity sharing brings a social aspect to watchOS Activities as you will be able to get notifications when one of your friend has completed their workout goals or have earned achievements. Apple has also added Activity specific responses and features to Messages app.
Fitness for Wheelchair users
If you or one of your loved ones uses a wheelchair, then you would be pleased to know that watchOS 3 optimizes the fitness features of the Apple Watch to better support wheelchair users. It takes into account wheelchair pushing techniques and replaces the 'Time to Stand' alert with 'Time to Roll'.
Workout enhancements
watchOS 3 makes it easier to see work out metrics that includes pace, distance, active calories, elapsed time and heart rate on a single screen. You will also be able to highlight your important metrics, mark segments and label workouts. watchOS 3 will also pause a run automatically and resume when you start running again.
Breathe app
watchOS 3 includes a new Breathe app that helps users through a series of breathes to reduce stress or experience calming moments. The app features a nice animation that guides users with the Breathe exercises. If you want to close your eyes during the Breathe exercise, then you can also use the tap feature that guides you through vibrations on your wrist. Once you have completed the Breathe exercise the app will display your heart rate. You will also get reminders to complete exercises.
New Messages app features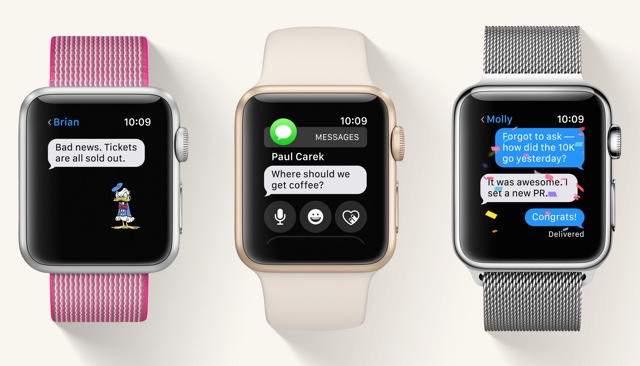 Messages app on the Watch has received major change with watchOS 3, as it now allows users to reply to messages in their own handwriting or scribble letters on the display which are then turned into text by text recognition feature of the Watch. The app now lists emojis, taps, sketches and heartbeat at one place making them more accessible. The fireworks, sticker and invisible ink features introduced on iOS have also been added to Messages app on the Watch.
SOS Emergency feature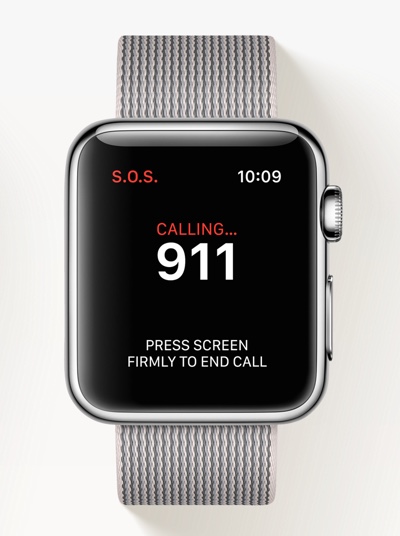 If you are in an emergency and want to call emergency services then watchOS 3 will make it extremely easy to do so. All you need to do is press and hold the side button and the watch will automatically contact emergency services no matter wherever you are. It will know the country you are in and will dial the right emergency number. The Watch will also send a messages to your emergency contact when you contact emergency services with the SOS feature.
Unlock Mac
With watchOS 3 you will be able to unlock your Mac without having to type the password. Whenever you are wearing your Apple Watch, the Mac will 'sense' you are near and let you skip the password and resume from where you left. This feature is super useful for Macbook owners who have to type the password every time they have to close the Mac's display.
HomeKit support
New Home app on the Watch will let you easily control HomeKit-enabled devices right from the Watch.
Apple Pay in Watch apps
After updating you will be able to make payments within different apps using Apple Pay.