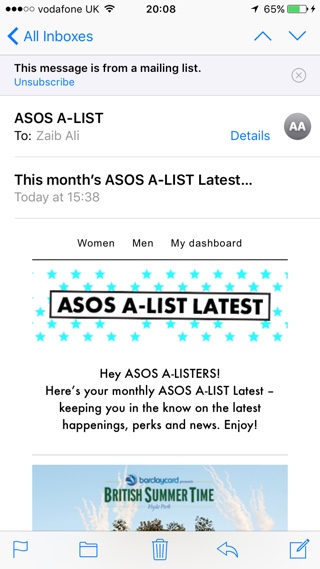 The new iOS 10 Mail app (which can be removed by the way) includes a handy 'Unsubscribe' feature, which will make it simpler for users to unsubscribe to newsletter emails with tap of a button. The Mail app reads the content of the message and if it suspects that the email is a newsletter, it shows a convenient button on the top letting you unsubscribe.  The addition of this new feature will make the lives of iOS users easier, as previously they had to go through the clutter filled email and look for the button that would allow them to opt-out of the email list.
While it is a great addition to Mail, Apple is certainly not the first one to incorporate this feature to its app. Popular third-party apps like Outlook, Gmail and several others already offer such functionality. However it is always nice to have a feature in the stock app, and it will be welcomed by those who use iOS's default Mail application for managing their inbox.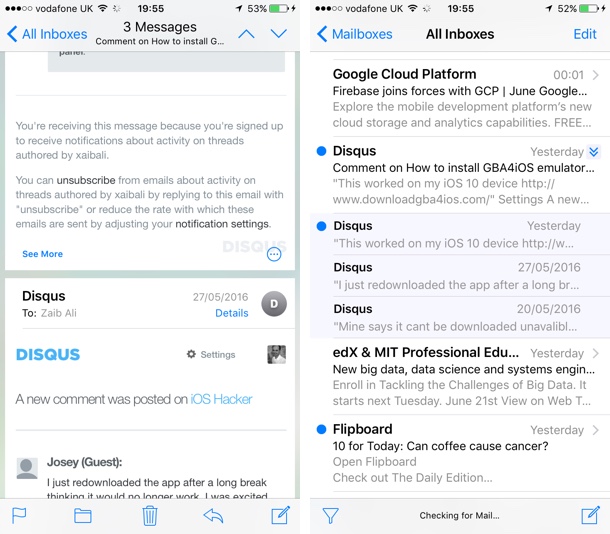 iOS 10 also brings support for threads to the Mail app. From now on users will be able to read all messages belonging to the same thread on a single continuous scrolling page. Previously each email message was shown on its individual page and users had to press the next and previous buttons to access other messages on the same subject. Users can also view all the messages belonging to the same thread together right on main email list page.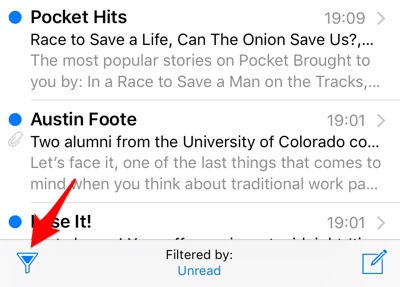 Filters is another useful addition to the stock Mail app. Now on the email list page a filter button appears, which you can tap to make the list only show emails that have not been read yet. You can also use the filter feature to show messages from certain inboxes, flagged messages, attachments, VIP contacts and more. This is super handy for those who receive tens or even hundreds of emails every day.
You can follow our full iOS 10 coverage here.