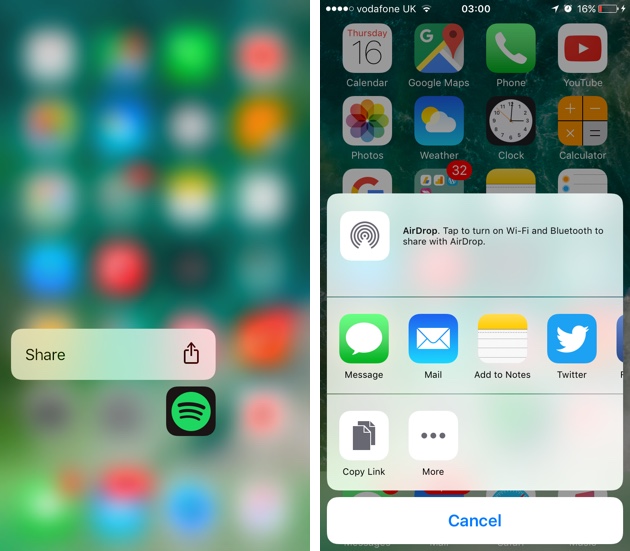 Whenever you find a new app or game on the App Store that you really like, you tell your friends about it. While its all good things get a little annoying when they ask for an App Store download link. Normally you have to open the App Store, search for the app by typing its name on the search page, open its description page and finally hit the 'Share' button, where you can find different sharing option or direct download link.
Starting iOS 10 you will be able to quickly access the app share menu right from the homescreen. All you need to do is force tap an the app's icon and tap on the new 'Share' button from the menu. If an app does not have any 3D Touch shortcuts, you will still be able to find the 'Share' button as in the case of the Spotify app shown above. If an app has other items in its 3D Touch shortcut menu, the Share button will appear on top or at the bottom of the menu.
Once you tap on the Share button you will be able to access the sharing menu that lets you directly share information about the app on different social networking websites, mail or simply copy its direct link.