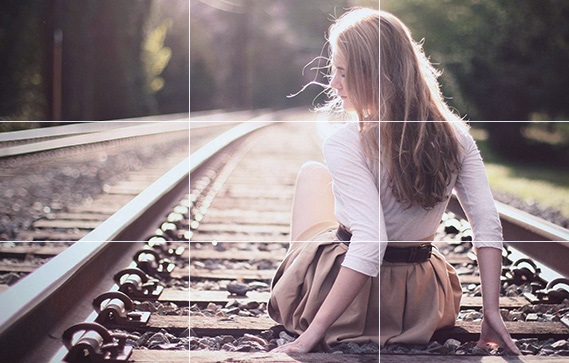 For years iPhone has remained one of the most popular camera of the world due to its incredible photo taking and editing capabilities. Just like the camera itself the Camera app has evolved a lot since the first iOS and now offers a bunch of super useful tools that provide a great shooting experience to the users. With the release of iOS 7 and iOS 8 after that the Camera app received major changes. One of the most noticeable change in the current app from the days of iOS 6 is that you cannot turn the grid on or off right from the app. There used to be a dedicated option for turning the grid on right from the Camera app but that's gone now. Those users who are serious about taking photos would agree about the usefulness of the grid when taking certain types of photographs. If you want to turn the grid in Camera app of iOS 8 back on then follow the steps below.
Turn on the grid for Camera app for taking better photos with iPhone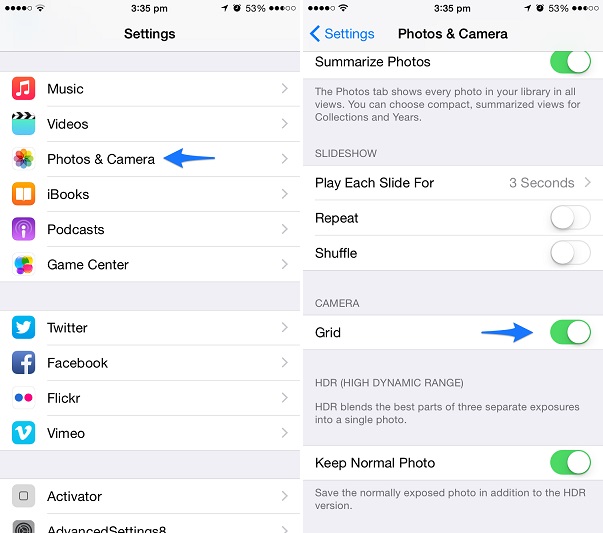 On your iPhone, iPad or iPod touch open the Settings app.
Scroll down to find the 'Photos & Camera' section and tap on it.
Under 'Camera' you will find a toggle switch for 'Grid' Turn it on.
That's it, now you will see a grid in the Camera app when taking still shots. The grid will not appear in the video recording mode.