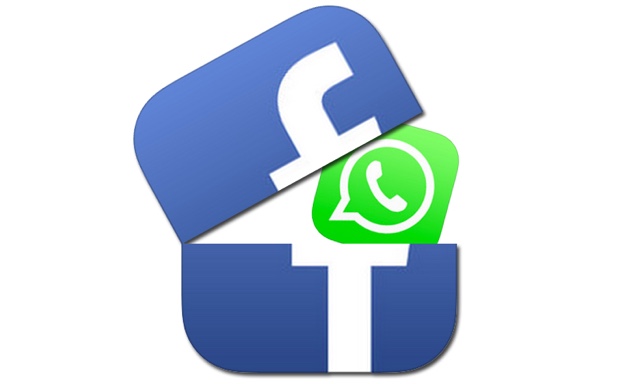 If you don't know already, Facebook owns WhatsApp just like it owns Instagram. This means the company can do whatever it likes with the millions of WhatsApp users who did not sign up to a Facebook service. Facebook acquired WhatsApp a few years ago but didn't integrate it with its social network or the Facebook Messenger app. Now it seems like the company has started to use WhatsApp to its advantage as it is now asking users to agree to terms and conditions that would allow Facebook to use your WhatsApp account information.
The company will use this information in order to suggest you ads on the social networking site and show you even more targeted ads. Your WhatsApp information will also be used to suggest you new friends that you may already know in real life. Facebook will be using your WhatsApp phone number, contact list and perhaps more. As of now this change is opt-in only and users also have the option to opt out if they don't want to share their WhatsApp information for this purpose. Below you can find information about how you can stop Facebook from using your WhatsApp account info.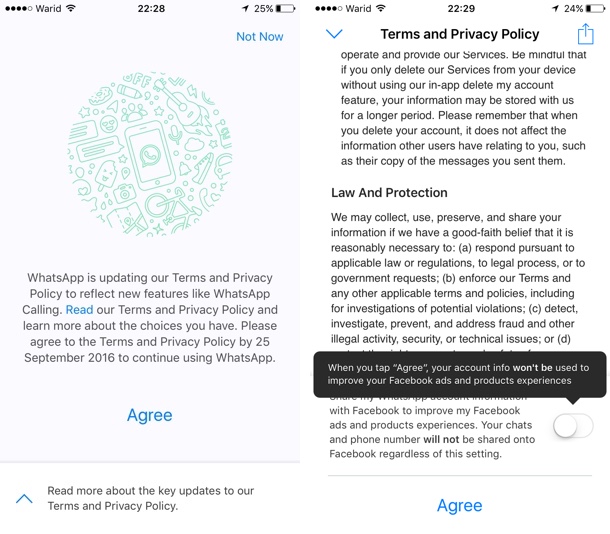 Before Accepting new Terms and Conditions
You can stop Facebook by simply not accepting the new Terms and Conditions that appear when you launch the app. When you launch WhatsApp and get the updated terms and conditions simply tap on Read, then scroll down and uncheck the box. This means you do not accept the new T&C and want to opt out of the new feature. Finally hit the 'Agree' button.
After Accepting new Terms and Conditions
If you have already accepted the new Terms and Conditions, then you can also stop Facebook at a later stage. This has to be done within 30 days of you accepting the new terms. To do so, open WhatsApp and tap on the 'Settings' tab. Then tap on Account and finally uncheck the box i.e. labeled 'Share my account info'.
That's it. After you have opt-out Facebook will no longer use your WhatsApp information for finding people and suggesting them to you or use your data to show more targeted ads. However it may still be using your WhatsApp data for other purposes.