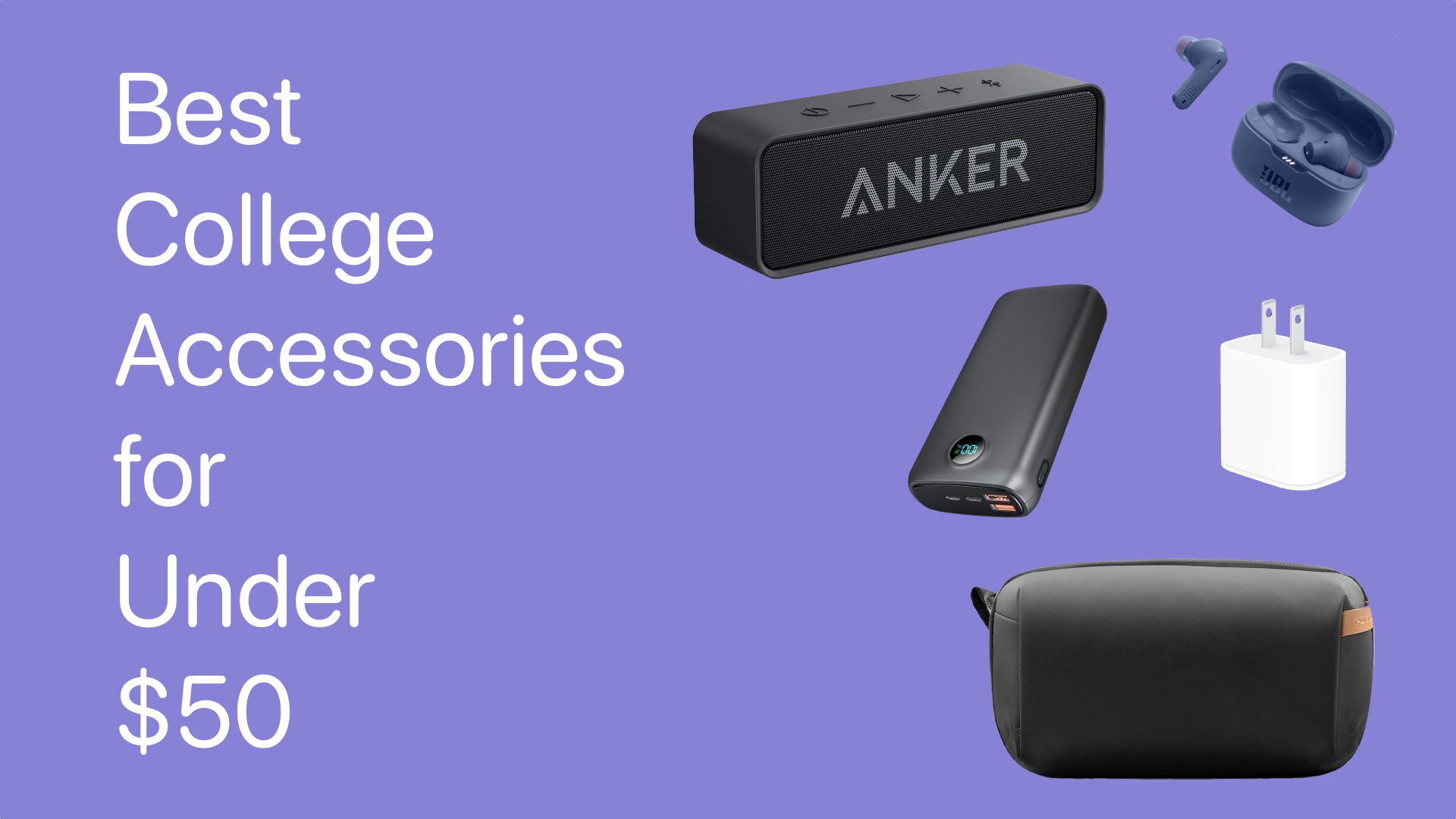 In this article, we've curated a list of the best college accessories in 2023 that are all about enhancing your college experience without emptying your wallet.
College life – a whirlwind of late-night study sessions, endless coffee runs, and forging friendships that'll last a lifetime.
But amidst the chaos and camaraderie, one thing remains constant: the need for top-notch accessories that keep you connected, organized, and ready to conquer everything.
But then there's the dilemma of wanting top-notch gear but having a wallet that's as thin as a wafer. For students living on a diet of ramen noodles and coffee (because, well, budget life), splurging on fancy gadgets isn't exactly in the cards.
Thrifty Tech Triumphs: Best Tech for College Under $50
It's all about the nifty, budget-friendly accessories that punch way above their price tag.
So, let's roll up those sleeves, ready our wallets, and dive into the world of wallet-friendly budget college tech in 2023 that'll supercharge your college experience.
1. Apple 20W USB-C Power Adapter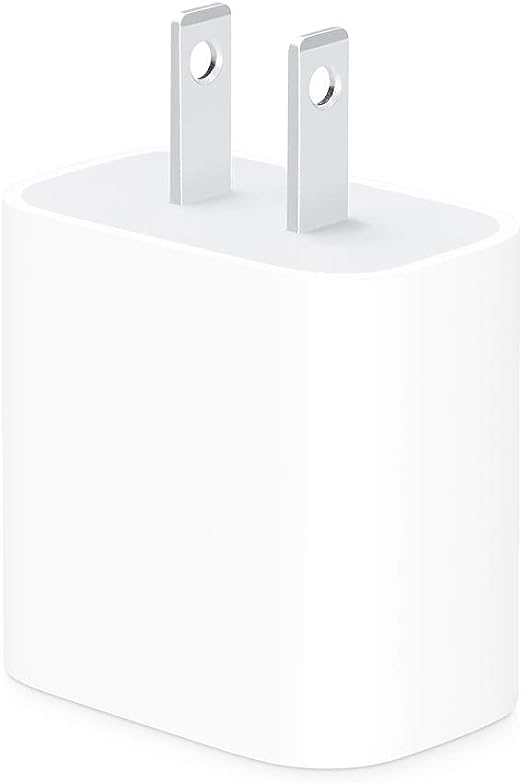 With Apple's 20W USB-C Power Adapter, your devices will juice up faster than you can say "battery boost." One of the best tech accessories for college students, it's compact, sleek, and ready to keep your gadgets energized.
When teamed up with an iPhone 8 or later, you'll experience the joy of fast charging. We're talking about hitting the 50 percent battery mark in just around 30 minutes. Need a quick power-up before your next lecture? You've got it.
But, what makes it one of the best college accessories in 2023 is that this adapter isn't the picky type. It's an equal-opportunity charger, happy to juice up all your beloved Apple devices from iPhones to AirPods.
Buy the Apple 20W USB-C Power Adapter from Amazon for $16.17.
2. Apple AirTag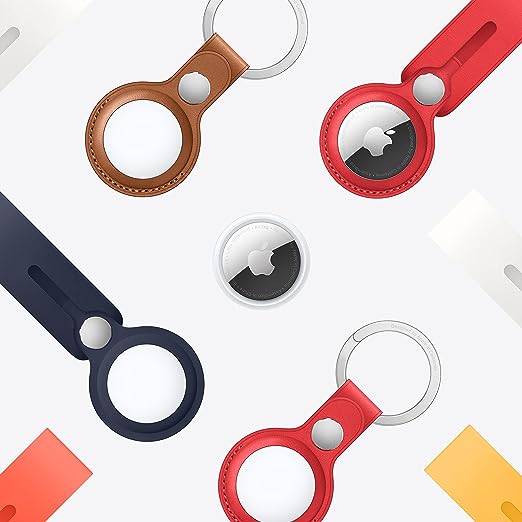 Ever played hide and seek with your keys? Enter the Apple AirTag, your ultimate lost-and-found assistant. Attach it to anything you want to keep tabs on and let technology guide you to your misplaced treasures.
One of the best college accessories in 2023, using the AirTag is a breeze. Just fire up the Find My app, and you're done. It's like a digital treasure hunt where the "X marks the spot" is replaced by a playful interface that guides you toward your lost items.
The best tech for college under $50, with AirTag, no more frantic searches under couch cushions or behind bookshelves. Locate your AirTag even if it's a bit further away. And, if your AirTag-equipped device goes missing, Lost Mode comes to the rescue.
Buy the Apple AirTag from Amazon for $28.99.
3. Apple MagSafe Charger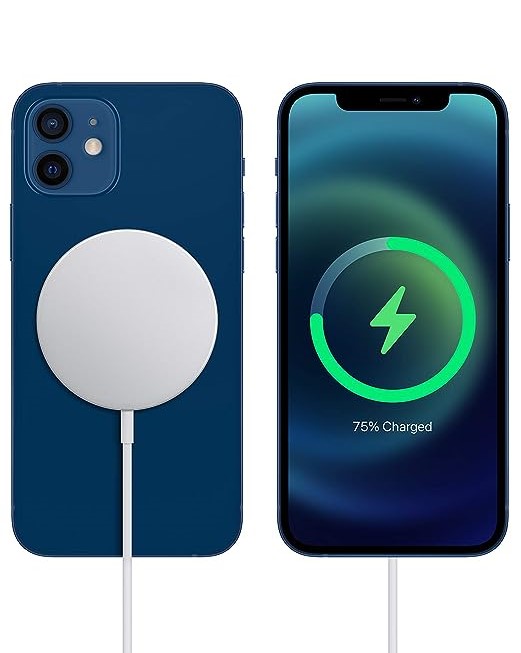 The Apple MagSafe Charger attaches magnetically to your device and delivers a seamless charge. Say goodbye to fumbling with cords, and hello to effortless recharging with the best college accessory in 2023.
With its perfectly aligned magnets, the MagSafe Charger locks onto your iPhone with a satisfying click. And it brings faster wireless charging speeds, cranking up the power to a maximum of 15W. Your device gets juiced up in no time, getting you back to your adventures without any lengthy pauses.
This is the most in-demand budget college tech in 2023 for its compatibility with Qi charging, which means it's ready to juice up your iPhone 8 or later models, along with AirPods that have a wireless charging case.
Buy the Apple MagSafe Charger from Amazon for $36.99.
4. BL Tune 230NC TWS True Wireless Headphones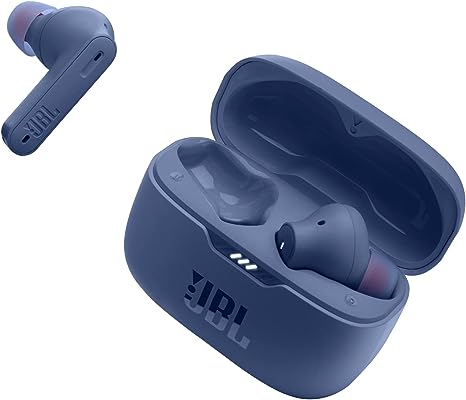 With BL Tune 230NC TWS True Wireless Headphones, you'll dance, jog, or chill to your favorite tunes without the hassle. Immerse yourself in music freedom and go back to school under $50 in 2023.
You'll get to play around with the app to fine-tune your listening experience, ensuring the audio quality aligns perfectly with your preferences. Thanks to smartly designed 10mm drivers and a Dot form factor, you'll be able to feel the pulse of every beat.
Whether it's your favorite tunes or an adrenaline-pumping workout playlist, these headphones deliver a bass-rich sound that's hard to resist. Thus making them one of the best college accessories in 2023.
Buy the BL Tune 230NC TWS True Wireless Headphones from Amazon for $49.95.
5. Logitech MK470 Wireless Keyboard and Mouse Combo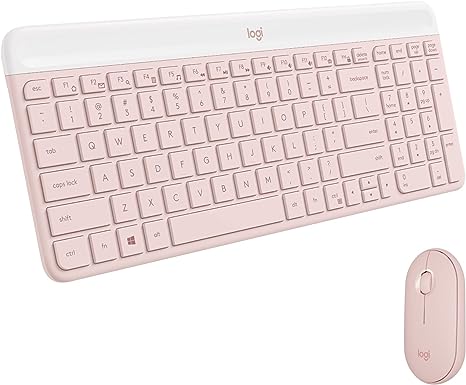 Sleek design meets smooth functionality. The best tech to buy for college in 2023, it's all about convenience from the get-go.
Let's start with the keyboard. Its compact, modern layout is not only visually appealing but also highly functional. The low-profile scissor keys offer a comfortable typing experience, perfect for both quick messages and lengthy documents.
As for the mouse, this combo includes a comfortable, ambidextrous 3-button mouse that fits snugly in your hand. With high-precision optical tracking and a mechanical scroll wheel, you can navigate through your tasks with finesse. The sensor resolution of 1000 DPI ensures smooth movement and accuracy, making it one of the best college accessories in 2023.
Download Logitech MK470 Keyboard and Mouse Combo from Amazon for $39.99.
6. Anker Soundcore Bluetooth Speaker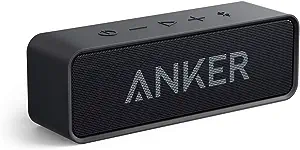 Compact yet powerful, it's your pocket-sized party companion and the best tech accessory for college students who like spontaneous jam sessions.
The first thing you'll want to do is download the Anker Soundcore app. This little gem opens up a world of possibilities, allowing you to tweak the settings and customize your sound just the way you like it.
Once done, prepare to be mesmerized by the stereo sound that hits all the right notes and makes it one of the best college accessories in 2023. With deep bass that's brought to life by two high-sensitivity drivers and a patented bass port, you'll feel like you're right there in the midst of your favorite tunes.
Buy the Anker Soundcore Bluetooth Speaker from Amazon for $27.99.
7. Addtam Surge Protector Power Strip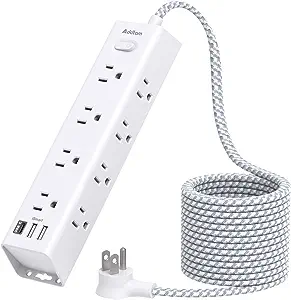 Charging chaos, begone. The Addtam Surge Protector Power Strip turns one outlet into a charging haven. Plus, it shields your precious devices from power surges.
The best tech for college under $50, it's got your back with an exclusive, long-life battery technology that gives this Bluetooth speaker a whopping 24 hours of playback. You don't even have to worry about accidental spills or surprise rain showers.
The Soundcore speaker boasts an IPX5-rated waterproof build, offering complete protection against liquids. Plus, the Bluetooth 5.0 technology ensures lightning-fast pairing, maintaining a strong, stable connection up to 66 feet.
So, feel free to take the best college accessories in 2023 to the poolside, beach, or wherever your adventures lead you – the music won't stop.
Buy the Addtam Surge Protector Power Strip from Amazon for $25.99.
8. LOVELEDI Power Bank Portable Charger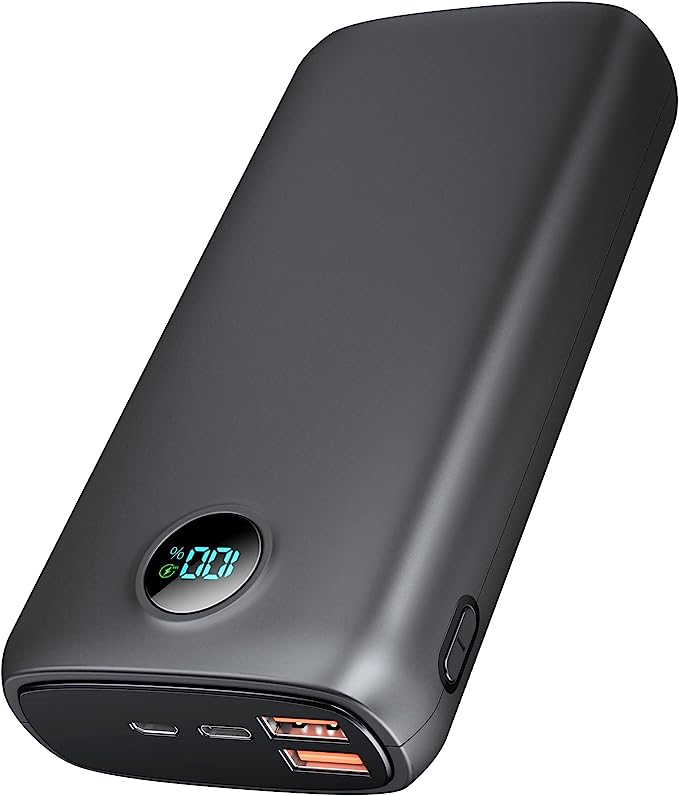 Never fear the dreaded "low battery" message again. The LOVELEDI Power Bank is the budget college tech in 2023, keeping your gadgets powered and ready for action.
With its Super Charger Protocol and Fast Charger Protocol, it supports QC4.0+PD30W super-fast charging. Your iPhone 13 zips from 20% to 68% in a mere 25 minutes. That's three times faster than those sluggish 10W power banks we've all come across.
What makes it one of the best college accessories in 2023 is that it comes with a built-in Type-C port and two USB ports. Thus, you can effortlessly charge three devices simultaneously.
Plus, this power bank comes equipped with a PCB motherboard featuring ten safety protection designs. This means it can deftly handle overcharging, over-discharging, short circuits, and overheating situations.
Buy the LOVELEDI Power Bank Portable Charger from Amazon for $36.24.
9. PGYTECH Tech Accessories Pouch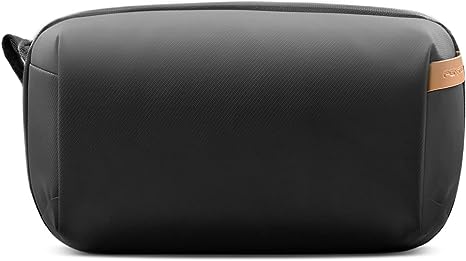 No more digging for cables – this back-to-school under $50 in 2023 pouch keeps your chargers, adapters, and other knick-knacks tidy and accessible.
The best college accessories in 2023, the PGYTECH pouch brings flair with its large opening design. Unfold it like an origami master, and boom – you've got access to your gadgets without the hassle of digging through layers.
Whether you need to grab something quickly or want to set up a tech buffet on your desk, this pouch has you covered. At 180° open, it's your convenient companion; at 90° open, it's your one-handed holder or desk buddy.
You've got a zipped pocket, an elastic pen loop, and an independent pocket for all your accessories and equipment. Oh, and there's a card pocket too, and two compartments for your watch, mouse, and other tech treasures. And for those pesky cables, earphones, and batteries, the elastic bands inside keep them perfectly in place.
Buy the PGYTECH Tech Accessories Pouch from Amazon for $49.95,
Get A+ in Affordable Tech
You don't need a fortune to amp up your tech game. With these budget-friendly best techs to buy for college in 2023, you're equipped to conquer assignments, groove to your favorite beats, and stay connected in style.
Let your devices reflect your personality, your spirit, and your endless enthusiasm for conquering the academic universe. Embrace the joy of technology, and let the best college accessories in 2023 be your sidekicks in the epic saga of college life.