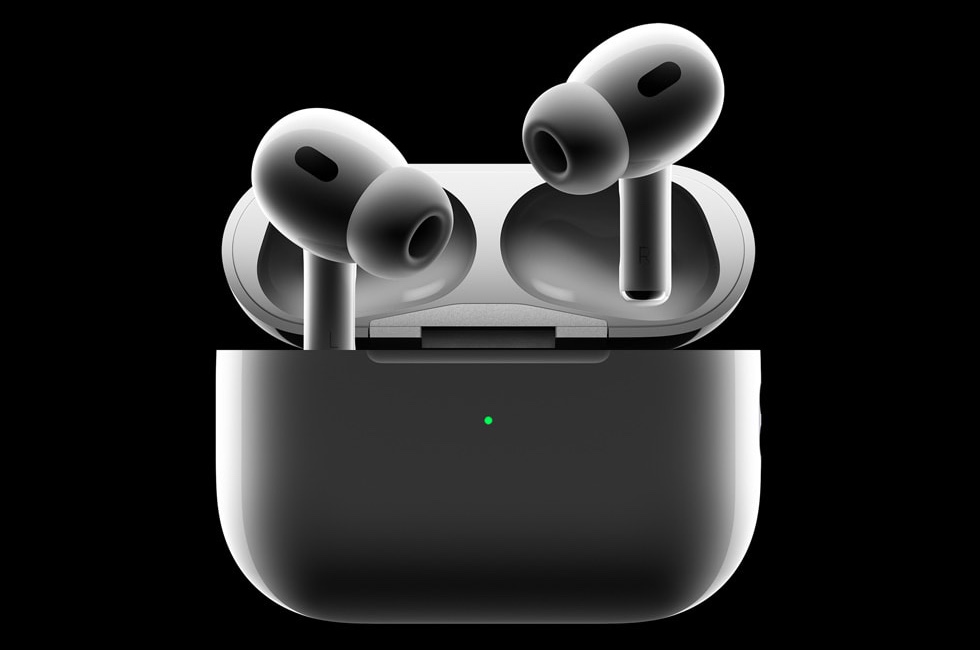 Almost three years after the release of AirPods Pro, Apple has today launched the second generation AirPods Pro. The new AirPods Pro come with major improvements over the previous generation when it comes to features like Transparency Mode, Spatial Audio, Battery life and more.
So how much has changed with AirPods Pro 2, and how different are AirPods Pro 2 from the original AirPods Pro that we know and love from the past several years.
Lets dive deep into the new release and compare AirPods Pro 2 with AirPods Pro 1.
AirPods Pro 2 vs. AirPods Pro 1 Feature Comparison
The new AirPods Pro 2 are powered by Apple's new H2 chip while the previous generation AirPods Pro had H1 chip.
AirPods Pro 2 and AirPods Pro 1 comparison won't be complete without talking about the H2 Chip. Apple says the new H2 chip brings major upgrades to AirPods Pro features that includes Active Noise Cancellation and Transparency mode.
In addition to that Spatial Audio should also see noticeable improvement over the previous generation thanks to the addition of H2 chip.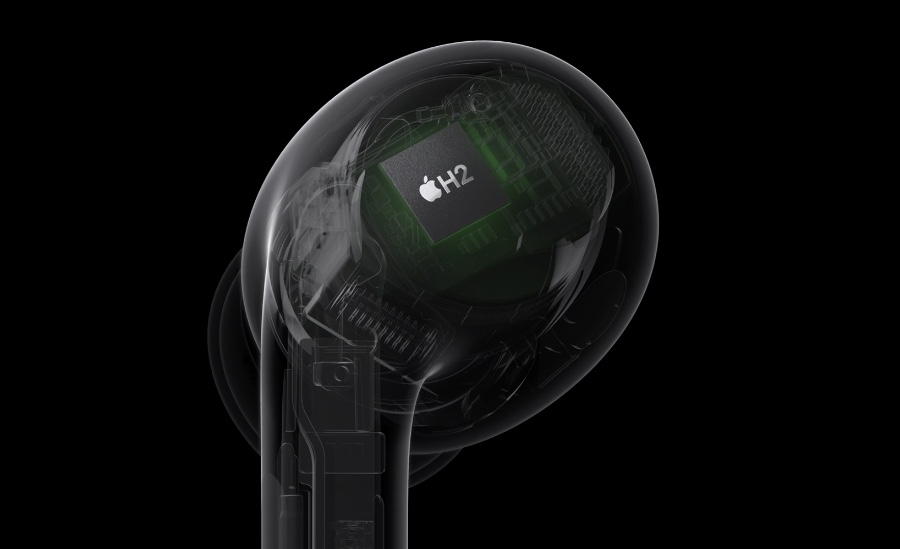 Apple has made design improvements to the body of AirPods Pro 2. Thanks to these improvements paired with H2 chip, the new generation truly wireless headphones are able to cancel twice as much noise compared to first generation AirPods Pro. Hence AirPods Pro 2 offer better noise cancellation than AirPods Pro 1. Apple says AirPods Pro 2 reduces noise at 48,000 times per second.
AirPods Pro 2 are equipped with Adaptive Transparency feature, which takes advantage of the H2 chip to reduce loud environmental noises. So passing vehicles, sirens, loud speakers and construction tool noises are better reduced for a better user-experience.
New low-distortion audio driver and custom amplifier also allow AirPods Pro 2 to give richer bass and crystal clear sound across a wider range of frequencies compared to the previous generation.
Personalized Spatial Audio in AirPods Pro 2 takes advantage of iPhone's TrueDepth camera to create a personalized profile for Spatial Audio based on user's size and shape head and ears.
AirPods Pro 2 feature new Touch Controls not found in AirPods Pro 1. Users can swipe up or down on the stem of their headphones to quickly make volume adjustments without needing to adjust volume from the device they are listening music from. They can also press on the step to change music, answer calls.
Another change in AirPods Pro 2 compared with AirPods Pro 1 is related to Skin detection.
Skin detection has also been improved compared to the original AirPods pro and can now more accurately turn on or off playback. This also helps in improving battery life.
AirPods Pro 2 are equipped with new Bluetooth 5.3 technology whereas the original AirPods Pro had Bluetooth 5.0.
AirPods Pro 2 vs. AirPods Pro 1 Battery Comparison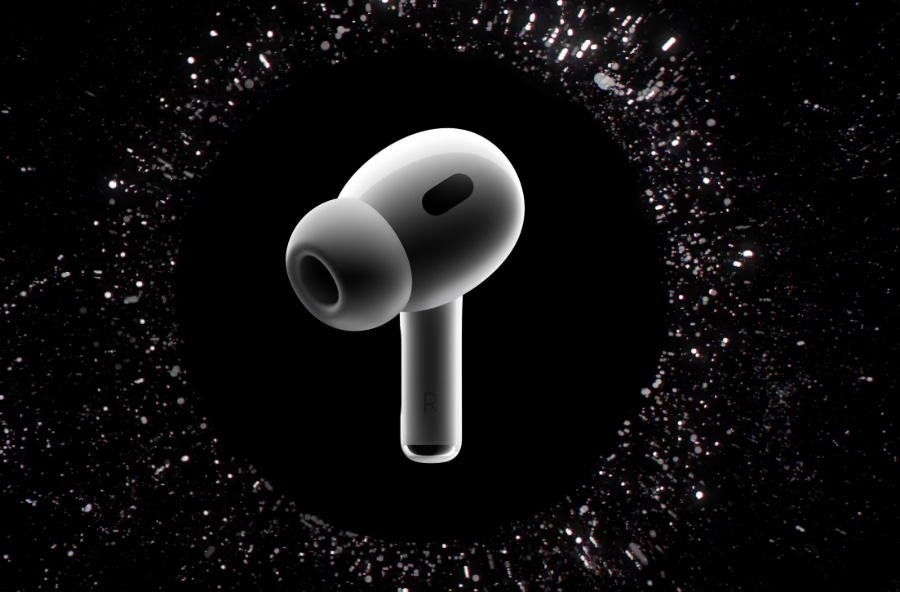 Battery life is an important aspect of truly wireless headphones. So does Airpods Pro 2 offer better battery life than AirPods Pro 1? The answer is yes!
AirPro Pro 2 offer improved battery life compared to AirPods Pro 1. The new AirPods Pro offer 1.5 hours of additional listening time, taking up the total number of listening hours to 6 with Active Noise Cancellation turned on.
AirPods Pro 2 case also provides more battery life compared to original AirPods Pro, as users can now get combined listening time of 30 hours on a single charger, which is six hours more than 24 hours provided by last generation.
| | | |
| --- | --- | --- |
| | AirPods Pro 2 | AirPods Pro 1 |
| Listening time with Active Noise Cancellation | 6 hours | 4.5 hours |
| AirPods Pro listening time with case | 30 hours | 24 hours |
| Spatial audio and head tracking turned on | 5.5 hours | – |
| Talk time on single charge | 4.5 hours | 3.5 hours |
AirPods Pro 2 Case vs. AirPods Pro 1 Case Comparison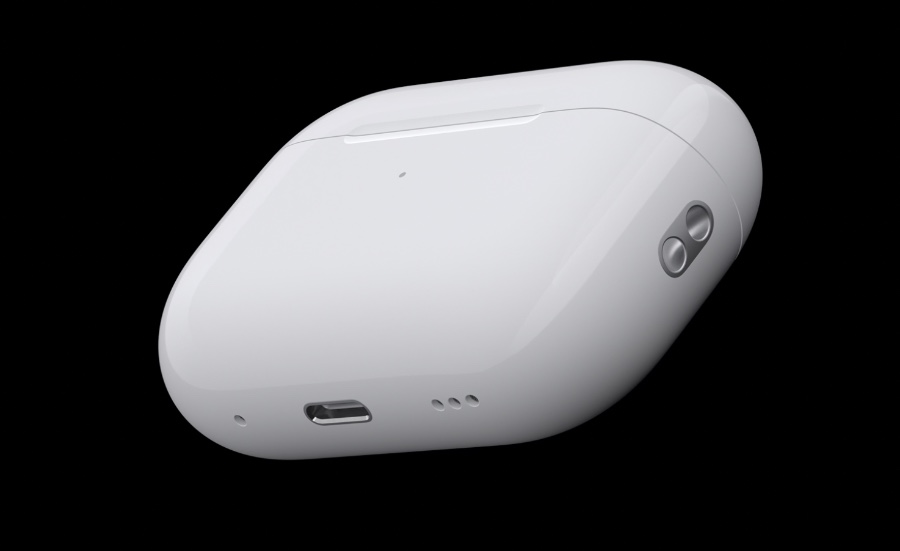 AirPods Pro 2 case is different from previous AirPods Pro as well. The new charging case is now sweat and water resistant. It also includes a new lanyard loop, which makes it easier for users to carry it around or attach with handbags, backpacks etc.
Precision Finding feature has also been added to the new case, which allows U1 chip enabled iPhones to locate the charging case with guided directions.
The new second generation AirPods Pro case can now be charged using the charging cable that comes with the Apple Watch. So now in addition to MagSafe and Qi Wireless charging support users can use their Apple Watch's charging puck to recharge their AirPods Pro 2.
Charging case now has a new built-in speaker that can ring tones when user is trying to locate his or her AirPods Pro, making the process easier for them.
In the box users now get a XS or extra small ear tip, which will help users with smaller ears. So instead of three users get four different ear tips including Large, Medium, Small and Extra Small.
Pricing and availability
Apple has now discontinued original AirPods Pro and users can only buy AirPods Pro 2 from now on. They cost the same $249 as the previous generation. Pre-orders for second generation AirPods Pro start on September 9 and they will be available to customers on September 23.