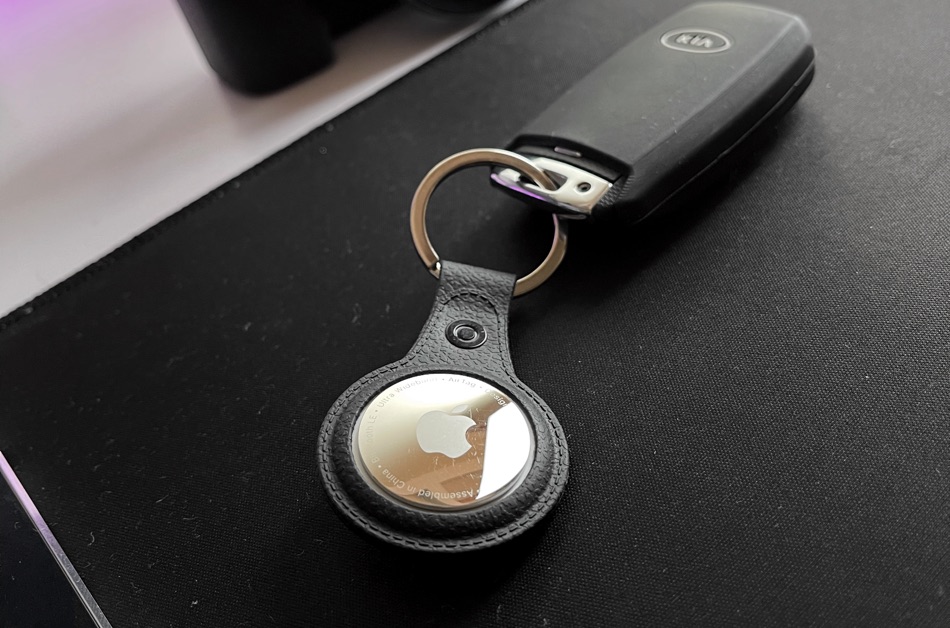 Right after the release of Apple's AirTag item tracker privacy concerns were raised due to how the accessory handled being used as a stalking device.
Even though AirTag has built-in stalker proof feature that lets anyone know that an AirTag is following them, privacy advocates said this feature is not enough. That is because the AirTag waits 3 days before it alerts the iPhone user with a notification that they are being followed.
AirTag is not able to alert an Android device's owner in the same way as it cannot communicate with an Android device in a similar manner. As a workaround AirTag sounds an alert to let the owner know that they are being stalked. The 3 day delay means a stalker can easily stalk a person for 3 days by putting the AirTag in victim's purse or bag or leaving it in their car. A stalker can also reset the 3 day timer by bringing his or her iPhone close to the stalking AirTag.
It looks like Apple listened to the privacy concerns, as the company is pushing out a firmware update for AirTag. This firmware update reduces the time for sending an alert or sounding an alert after AirTag has separated from its paired iPhone.
Instead of 3 days AirTag now sends the alert at random time in 8 to 24 hours after being separated from the paired iPhone.
The firmware update is now being pushed and all AirTags will automatically update to the new firmware once they are in range of their paired iPhone.
If you own an AirTag or multiple AirTags, then you can bring your AirTag close to your iPhone (such as in the same room). After doing so iOS will automatically update AirTag to the latest firmware.
Better AirTag stalking notifications for Android users
While iPhone users get an alert when an AirTag is following them with their owner being around, Android users are notified in a different way. When an AirTag suspects it is being used to stalk an Android user it rings a sound alert to let that person know.
Apple is looking to improve on this as according to a report from CNET the company is developing an Android app that will help people detect an AirTag and other Find My network enabled devices that might be stalking them.
Apple says this Android app is still in development and will be rolled out later this year.
Disclosure: iOSHacker may receive a commission if you purchase products through our affiliate links. For more visit our privacy policy page.