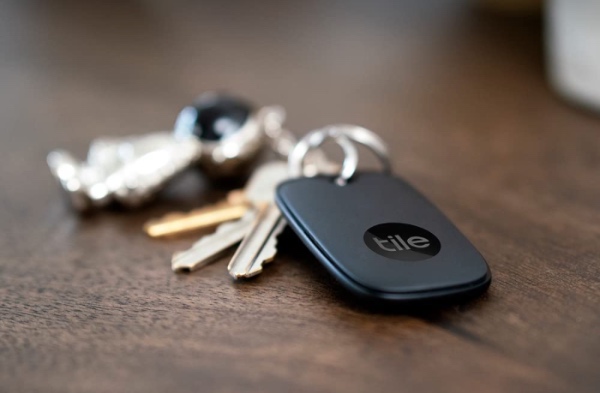 In this post we have shared some of the best AirTag alternatives for both iPhone and Android users in 2023. These tiny smart trackers allow you to track and find lost items with ease.
Apple AirTags are pretty great at tracking your belongings and giving you the last known location of your lost item in Find My app. However AirTags are not for everyone, especially if you use an Android device as your daily driver smartphone.
That is where these best AirTag alternatives for 2023 come in. These amazing devices give users the ability to track their belongings such as keys, bags and other valuables and find them in case they end up losing them.
Best AirTag Alternatives in 2023
Here are the best AirTag alternatives that you should consider getting for yourself in 2023. All of them not only work with the iPhone but you can also use them with an Android device.
1. Tile Mate Bluetooth Tracker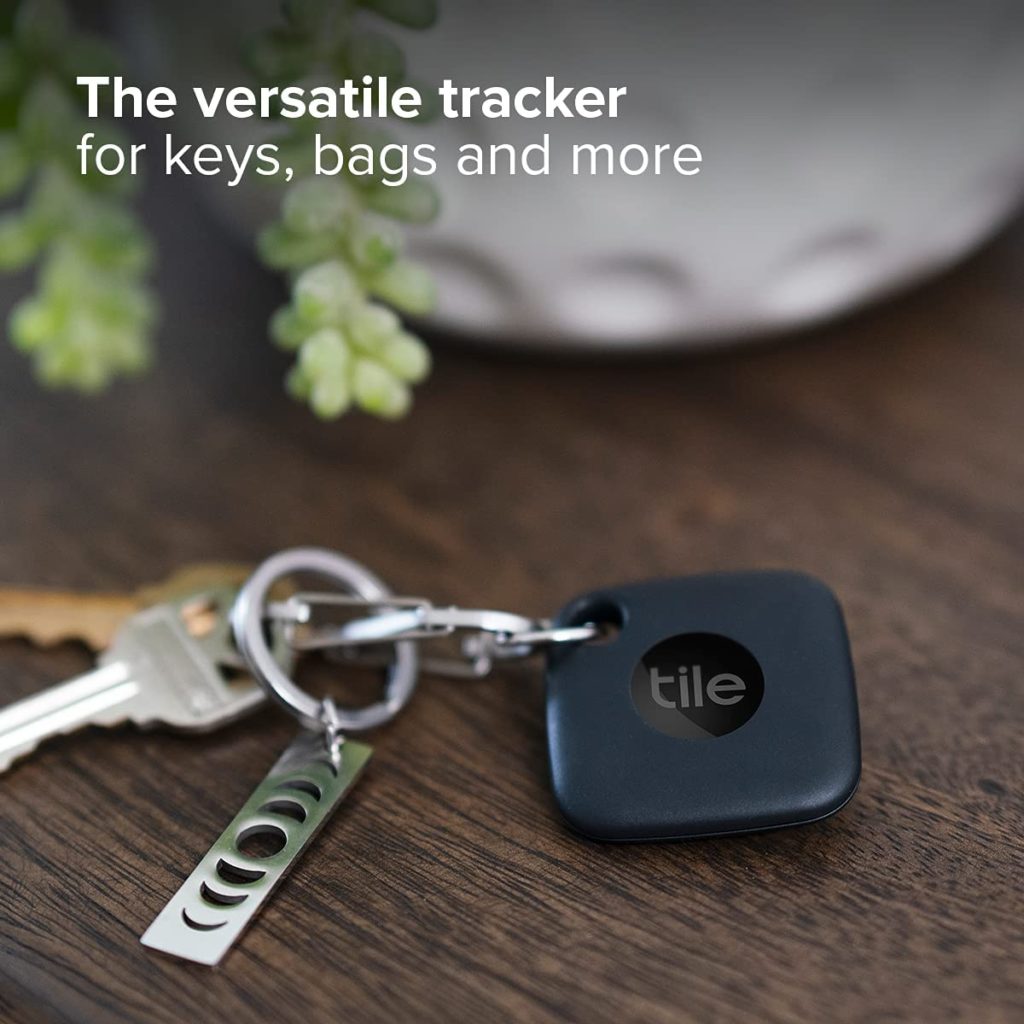 You can use the Tile Mate to find any item it is attached to. Using the Tile app and the Tile network this powerful Bluetooth tracker can help you in finding your valuables. If your Tile is lost, and someone finds it, you can add your contact information so that person can reach out to your.
This Bluetooth tracker can also be used to find your phone. You have to install the Tile app to let your Tile ring when your phone comes within the range. Or you can also ask your Smart Home device to find your phone. Is your phone outside of Bluetooth range? No worries, either. With the Tile app, you can view its most recent location on the map. In order to find your phone, you need to double press the button on Tile and make your phone ring despite it being on silent mode. And
Its long-lasting battery and long-range help you find the device at a longer distance. Moreover, this water-resistant alternative AirTag for Android users works well with iOS, Amazon Alexa, Google Assistant, Siri, and Xfinity-enabled devices. Having subscribed to its premium plan, you receive notifications if you leave something behind. Whereas its item reimbursement policy, you get the device reimbursed.
You can buy the Tile Mate (2022) Bluetooth tracker for $24.99 at the link below.
2. Tile Pro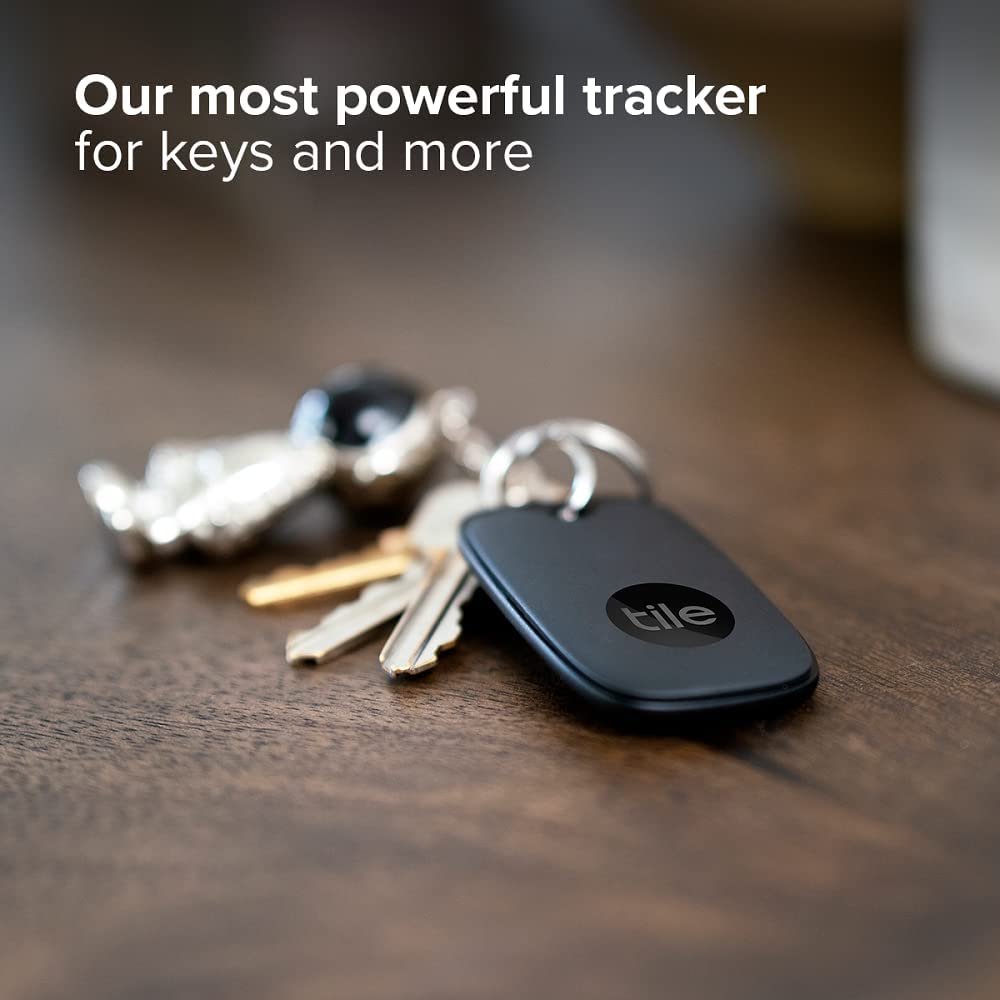 Here is an upgraded model of the Tile Bluetooth tracker that we just discussed above. This AirTag for Android users is compatible with your Smart Home as well as iOS devices. You can use it in your home if you have Amazon Alexa, Siri, Xfinity, or Google Assistant. If you cannot find your car keys, the Tile app on your phone will ring the Tile when it is within the Bluetooth range. And if out of range, your Tile app will locate its most recent location.
With the help of one of the best AirTag alternatives, you can find your phone by simply double pressing the button on your Tile. If your Tile is lost, or someone finds it, add your contact information to be reachable when someone tries to scan the QR code on your Tile. The new shape of Tile Pro is ideal for keys, or for hanging it on backpacks or purses. The Tile Pro is water-resistant with a Bluetooth range of 400 feet. You can replace its battery for up to one year.
You can buy the Tile Pro (2022) tracker for $33.14 at the link below.
3. Cube Smart Tracker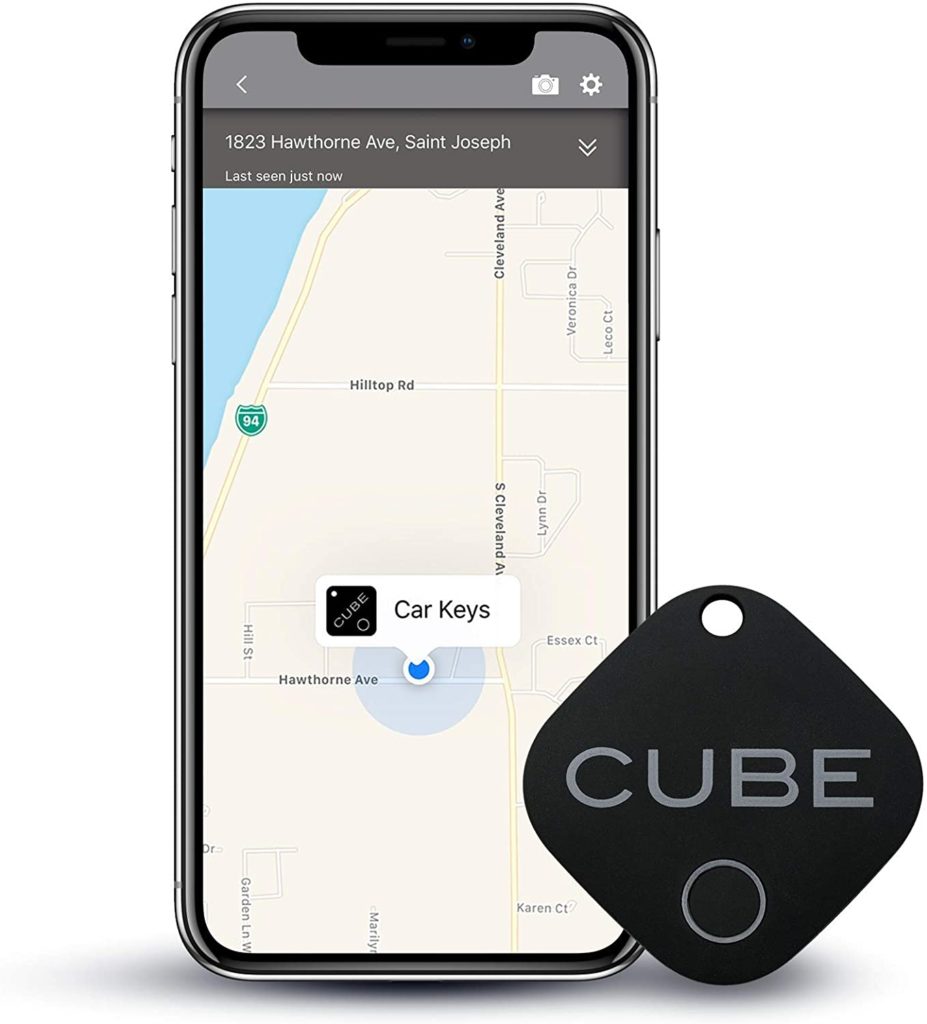 This smart tracker from Cube is one of the best AirTag alternatives 2023 you can find. It finds more than a phone or car keys. You can attach the tracker to your small kids, pets, luggage, wallet with the app for your phone.
With the help of its Crowd Find you can attach the Cube to anything to help the Cube Community search for you. Moreover, for taking photos, press the button on the Cube. And if you want to look for your lost phone, your Cube locates it with a phone ring, vibration, or a flashlight, even without the app running on it.
It will also show you the last location of your device on the map. Also, with the help of Bluetooth, it will tell you if your device is far or nearby. Not only the Cube will ring by pressing the 'find' button, but it also has a separation alarm system to alert you if you leave something behind.
Another feature that makes it outstanding is that you can replace its battery, which usually requires changing each year.
You can buy the Cube Key Finder Smart Tracker for $24.95 at the link below.
4. SwiftFinder Smart Tracker
If you are looking for a budget-friendly smart tracker, SwiftFinder has the tracker for you. This is one of the best AirTag alternatives that remembers when and where you left your keys behind. In order to find your keys, you simply need to press the 'Ring' button. It will keep ringing until you find your items.
And if you want to find your phone, double press the button on the SwiftFinder tracker, and your phone will beep so that you can find it easily.
Its small size is an added benefit, as you can attach it to any item, such as wallet, keys, purse, pets, bags, umbrella, etc. Its portable design and one-touch system to find all your lost items will save your time finding lost things.
Its separation alert system notifies you immediately if you leave anything behind and go out of the Bluetooth range. Moreover, the phone app records the last location of your lost item for up to 30 days.
You can buy the SwiftFinder Keys Finder smart tacker for $10.99 at the link below.
5. Tracki GPS Tracker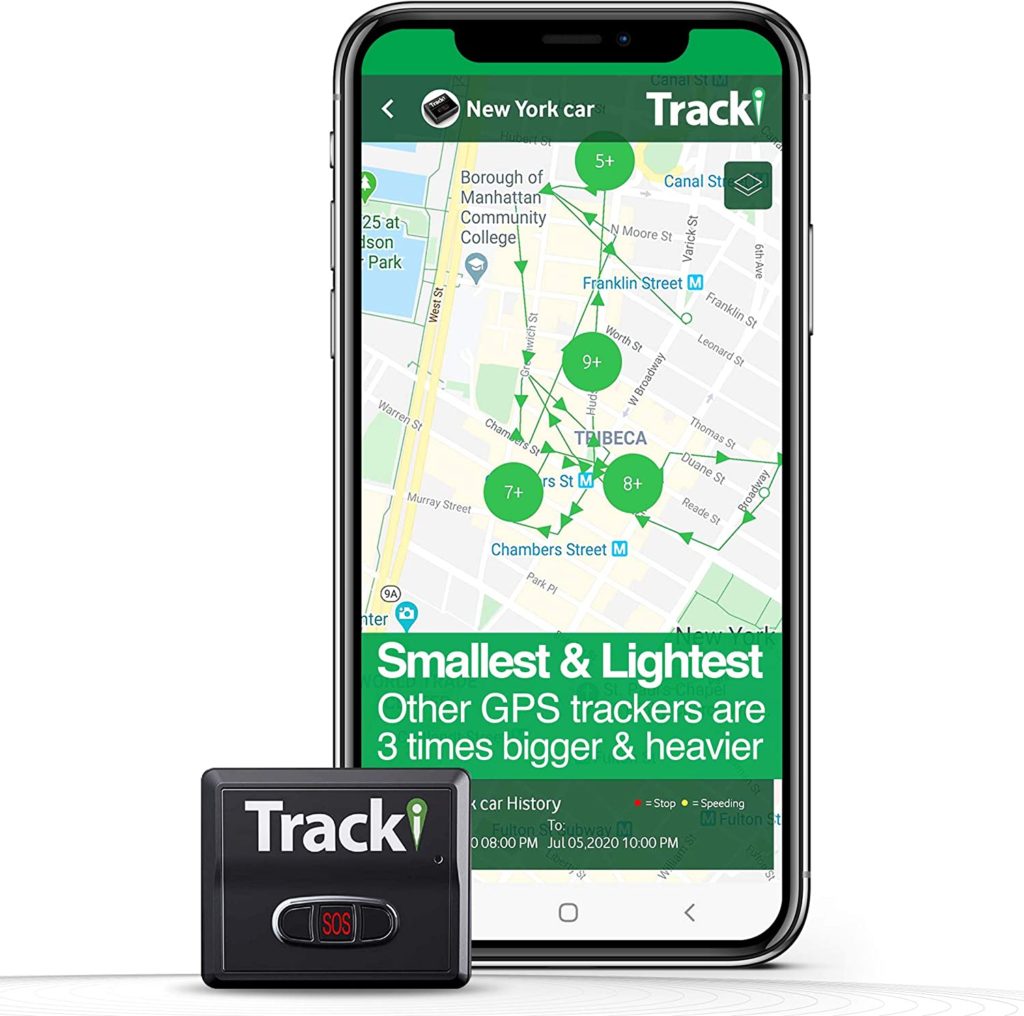 Tracki's one of the best smart AirTag alternatives 2023 goes the extra mile to find your lots items, but with a monthly fee. This GPS tracker has worldwide coverage. It not only tracks your pets, or luggage but also your lost vehicles such as cars, trucks, bikes, boats, and other valuables. Its revolutionary tracking system uses 4G LTE, 3G, and 2G hence it works everywhere with any network. You can even find five years history of your items' location. 
With real-time tracking, its battery lasts for five days. And if you don't need real-time tracking, the battery lasts whooping 30 to 75 days! It works with GPS satellite when outdoor, and with Wi-Fi when indoors. Moreover, this AirTag alternative is compatible with Google Street view so that you can track live locations on the map.
And if the tracker crosses the Geofence that you have set, you get immediate alerts. Want even more features? You receive SOS, speeding, low battery, and start moving alerts through its mobile app notifications, email, or SMS.
You can buy the Tracki 2023 GPS Tracker for $15.88 at the link below.
6. Nutale Key Finder Smart Tracker (4-pack)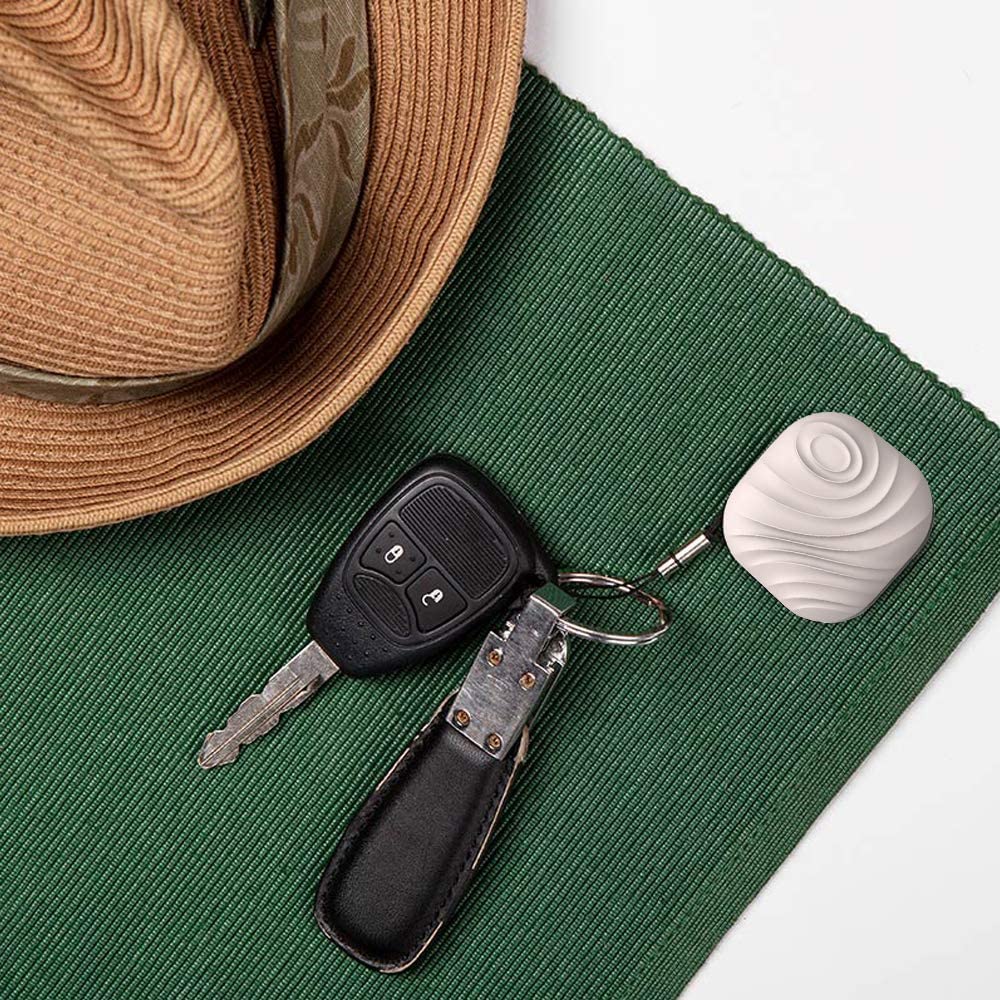 This AirTag for Android users is a super-convenient way to locate and find your lost items. If you frequently forget your items, simply attach the tracker to these items and use the Nut app to find them. Its smart bi-directional anti-lost tracker will alert you whenever your items disconnect from your phone. Unless you find your things, the alarm on your phone as well as on the tracker will keep beeping.
In order to find your phone, double press the button on the tracker, and your phone will beep the alarm even if it is on silent mode. Like Tracki, Nutale's Nut app has a real-time location map and records the last connected location of your lost items and saves your time finding them.
You can buy a 4-pack of Nutale Key Finder for $39.99 at the link below.
Which of the above AirTag alternatives 2023 suit best to your needs? Share with us in the comments below.