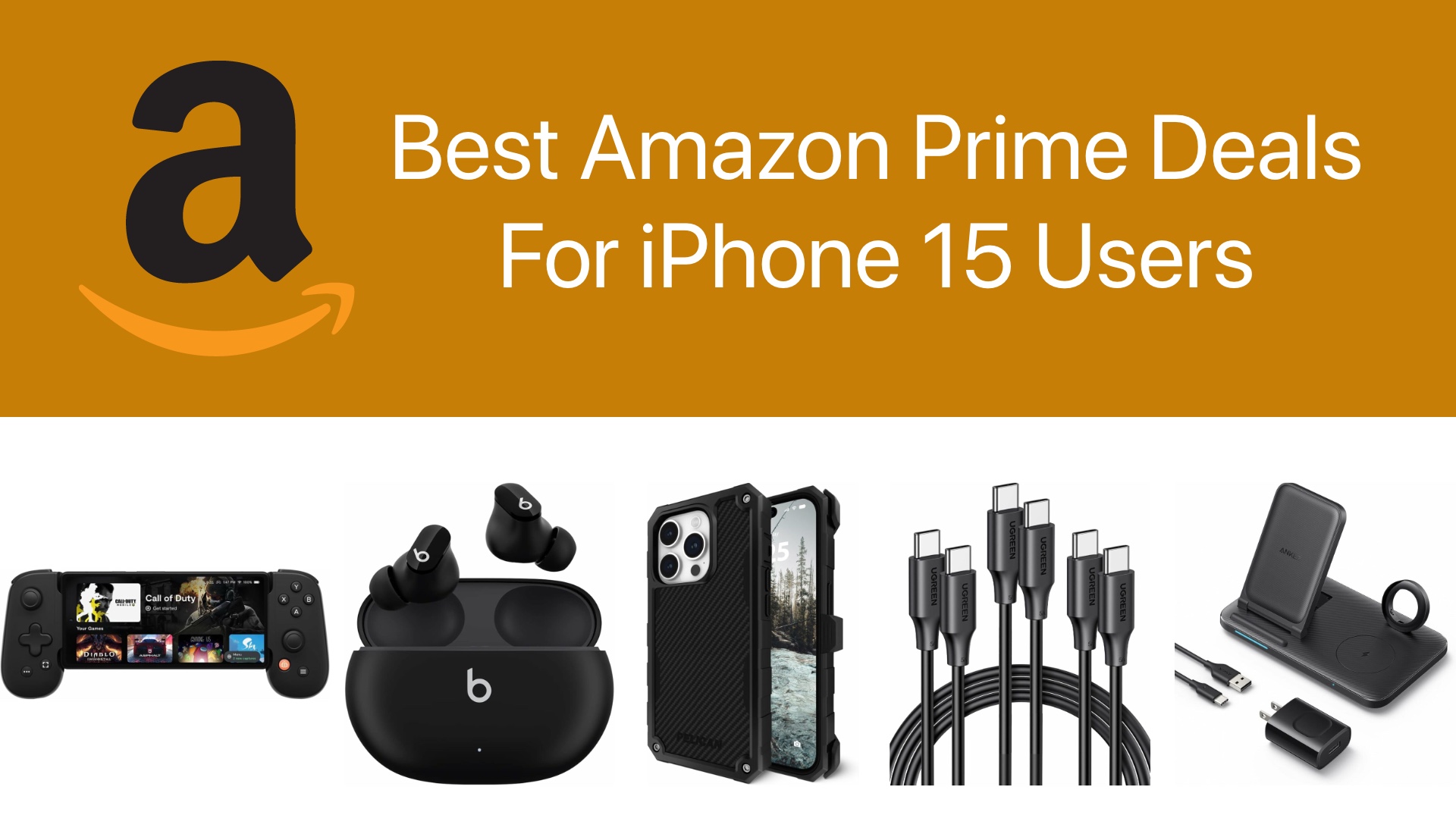 Here you will find the best Amazon Prime Big Deals that are especially made for iPhone 15 users. With these deals you can get some amazing iPhone 15 and iPhone 15 Pro accessories at a discounted rate.
Of course most of these accessories are also compatible with other iPhone models, so no matter if you have an iPhone 15, iPhone 14, iPhone 14 Pro, iPhone 13, iPhone 13 Pro, iPhone 12, iPhone 12 Pro, or older, then you can take advantage of these Amazon discount deals.
If you're on the hunt for the hottest deals on Amazon Prime to elevate your iPhone 15 experience, you've come to the right place. It's October 2023, and we're diving deep into the digital aisles of Amazon to uncover the absolute best bargains and must-have accessories that will complement your iPhone 15 in style.
So, grab your coffee, cozy up, and let's embark on this exciting journey to find the best Amazon Prime deals for iPhone 15 users!
The Amazon Prime Big Days Deals will be available from October 10 to October 11, so if you find something that you like, then place your order as soon as possible.
Best Amazon Prime Big Deals For iPhone 15 Users
Check out the best Amazon Prime Big Deals for your iPhone 15 below.
1. UGREEN USB C Cable 100W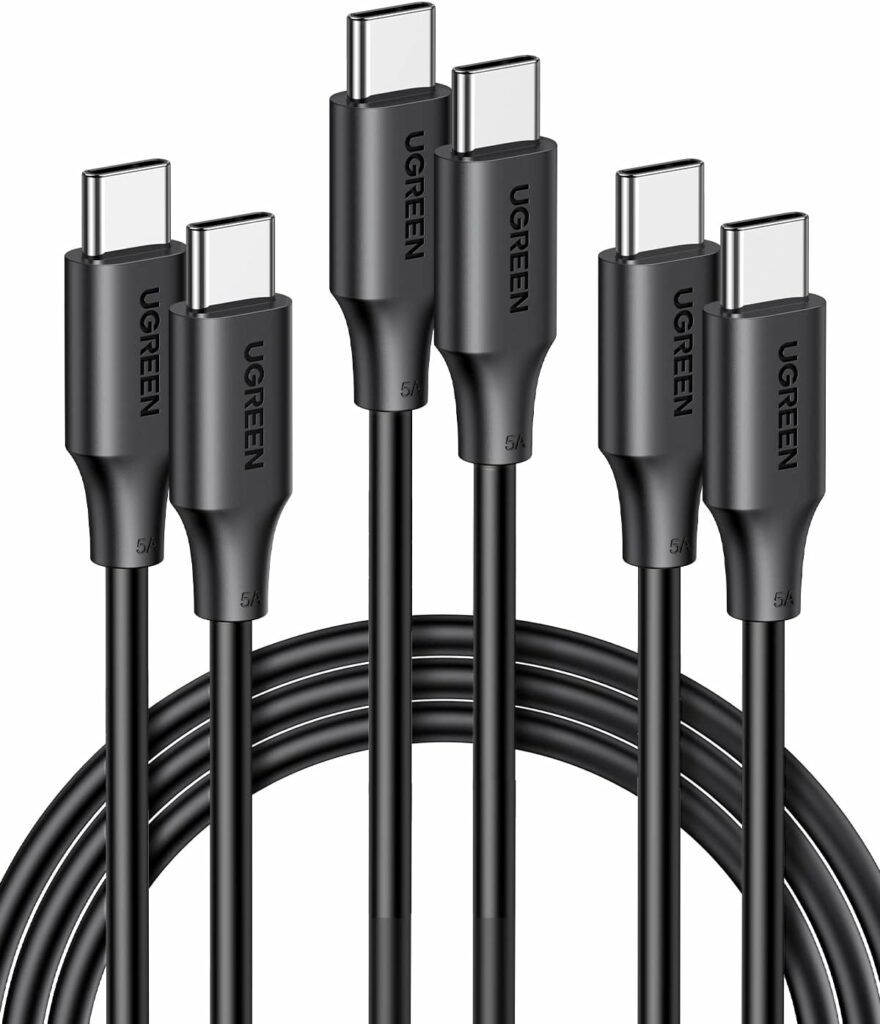 UGREEN USB-C to USB-C cable is not your average Joe – it's a powerhouse of compatibility and speed. With support for PD 3.0 and QC 4.0/4.0+, it's ready to juice up your devices in no time. Plus, it plays nice with a range of power levels, from a whopping 87W down to 20W – so it's perfect for everything from laptops to smartphones.
This cable doesn't just charge; it blazes through data transfers at 480 Mbps. Imagine transferring hundreds of songs in the blink of an eye – just 10 seconds! Furthermore, it's got a smart e-marker chip onboard. That means it can automatically adjust voltage and current to suit whatever device you connect it to.
Buy UGREEN USB C Cable 100W for $12.99 ($19.99 before) here.
2. Anker USB-C Car Charger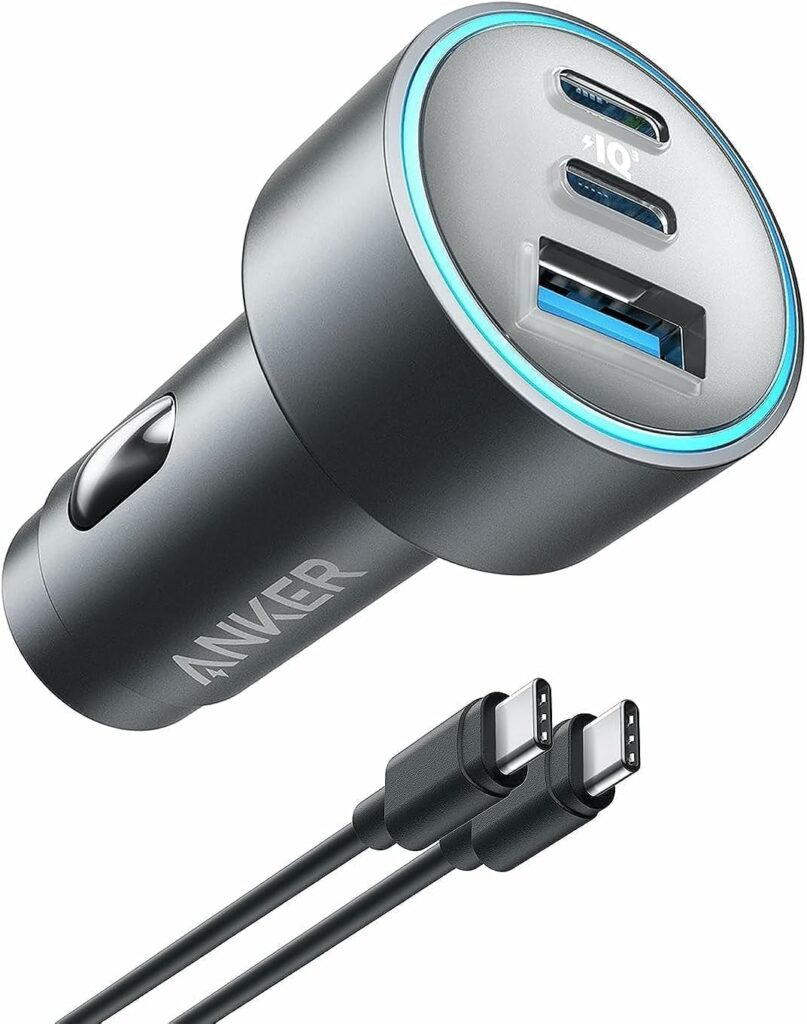 Next on our list of the best iPhone 15 accessories Amazon Prime deals is the Anker 535 Car Charger. This product is your on-the-road power solution that's as compact as it is powerful. With this sleek charger, you can juice up not one, not two, but three devices simultaneously, delivering a combined output of 67W. It's like having a charging party in your car!
Here's the scoop: You've got two handy USB-C ports and one trusty USB-A port at your disposal. When all three amigos are plugged in, the USB-C 1 port steps up to the plate, serving a robust 45W of power through PPS/PD charging. Need to fuel up your iPhone 15? No worries – there's a 67W PowerIQ 3.0 USB-C port for that. But that's not all – this charger is ultra-compact, measuring a mere 2.3 × 1.2 × 1.2 inches.
Buy Anker USB-C Car Charger for $27.99 ($39.99 Before) here.
3. Anker Foldable 3-in-1 Wireless Charging Station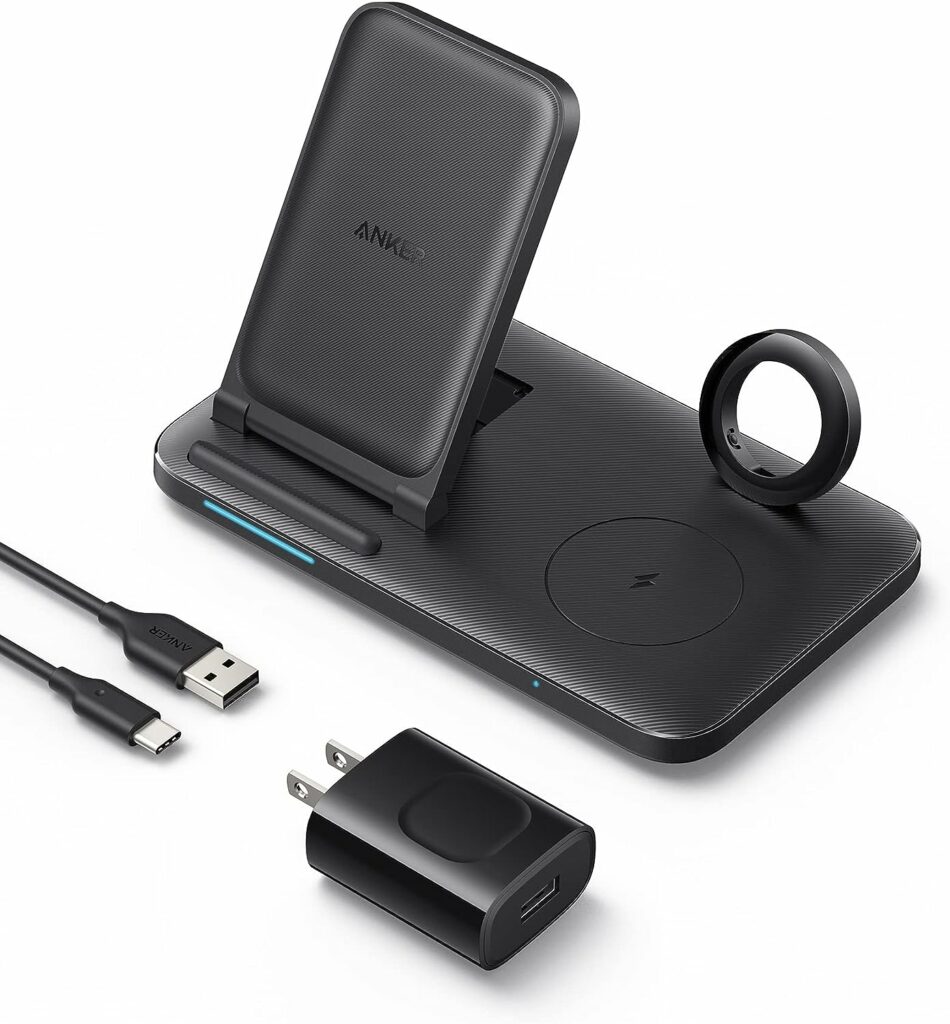 Say farewell to cluttered chargers because this multi-device charging station is here to simplify your life. This sleek gadget not only charges your iPhone 15, true wireless earbuds, and Apple Watch all at once, but it also lets you customize your phone's charging angle to 54° or 60° for the ideal video-watching or FaceTime setup while you juice up.
This charging station is designed with your convenience in mind. It's foldable, saving you valuable space and making it a breeze to carry in your bag when you're on the go. Plus, it's not just for iPhones; it works seamlessly with other phones at up to 10W, AirPods (equipped with a wireless charging case), and Apple Watch Series 1-6, among other devices. So, say hello to hassle-free charging and goodbye to the mess of individual chargers with this one of the best Amazon Prime 2023 deals.
Buy Anker Foldable 3-in-1 Wireless Charging Station for $18.99 (before $31.26) here.
4. Pelican Shield Series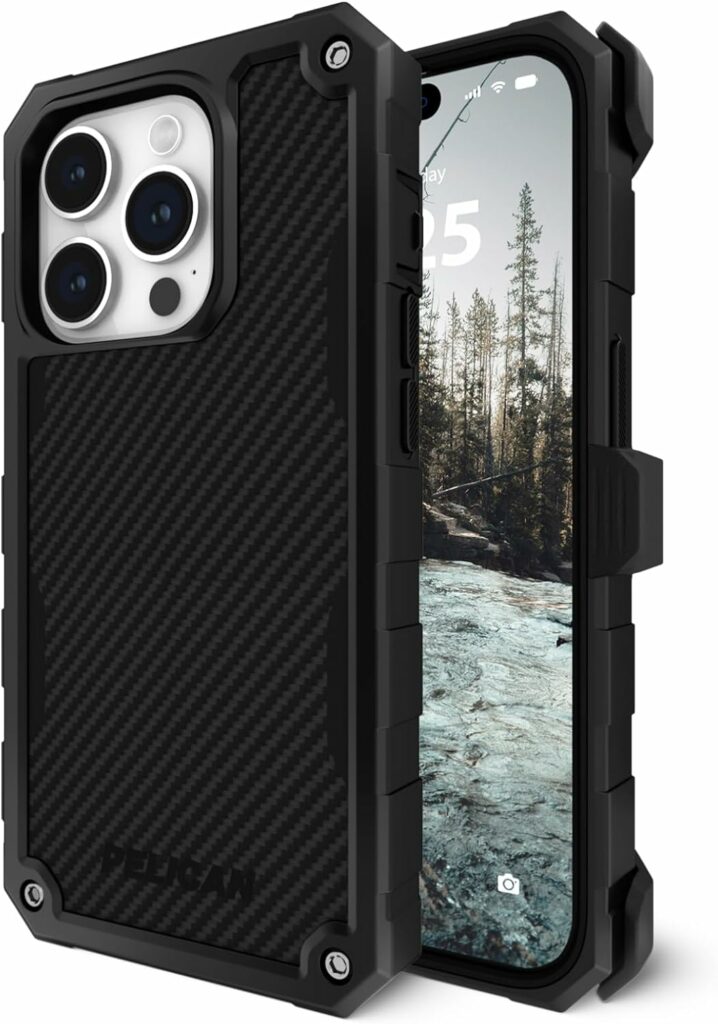 The Pelican Case is more than just a phone cover; it's your trusty sidekick for adventures. Multiple latches lock and secure your phone, an easy-to-use holster with a belt clip keeps it close, and a kickstand is ready for your next escapade. The anti-scratch coating ensures your case stays looking new, while raised edges provide extra defense for your camera and screen.
And because Pelican cares about more than just your phone, both cases are made from certified sustainable recycled materials. Not only does this reduce the consumption of limited resources, but it also cuts down on greenhouse gas emissions. The high-quality materials and built-in coatings protect against daily rough use, ensuring your case shines on, making a positive impact on the world, and hands-down the best iPhone deals on Amazon Prime 2023.
Buy Pelican Shield Series for $55.99 ($69.99) here.
5. UGREEN 100W 2-Pack USB C to USB C Cable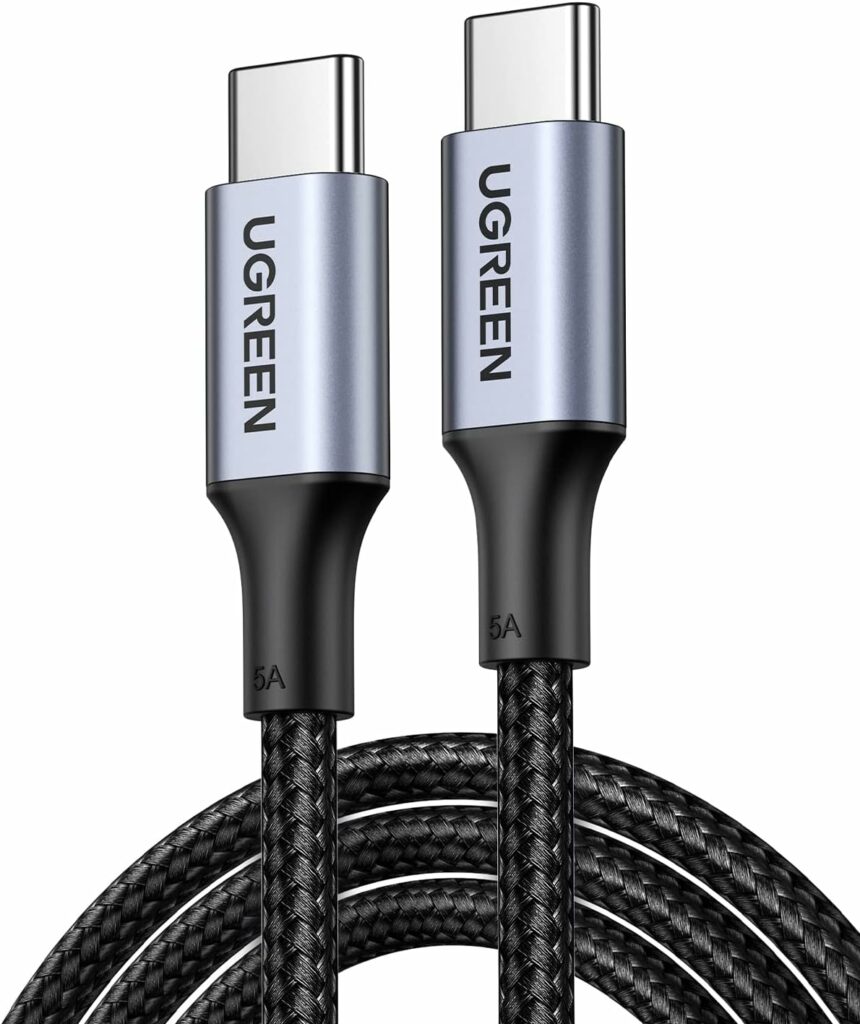 With support for PD3.0 and QC3.0 fast charging, the UGREEN Type C fast charging cable can deliver a whopping 100W of power. You can charge your iPhone 15 from 15% to 60% in just 30 minutes. That's lightning-fast!
But speed isn't the only thing this cable has going for it. It's all about safety and stability, too. Thanks to its built-in E-marker smart chip, it intelligently matches the required current, boosting charging efficiency by a whopping 80% and charging stability by a whopping 90%. That's a huge improvement compared to those run-of-the-mill 60W charging cables.
This cable is built to last. Its aluminum housing, nylon braiding, and 250d fiber core can withstand over 10,000 ninety-degree bends or turns without fraying or splitting.
Buy UGREEN 100W 2-Pack USB C to USB C Cable for $11.19 ($15.99 before) here.
6. LUOATIP USB C Wall Charger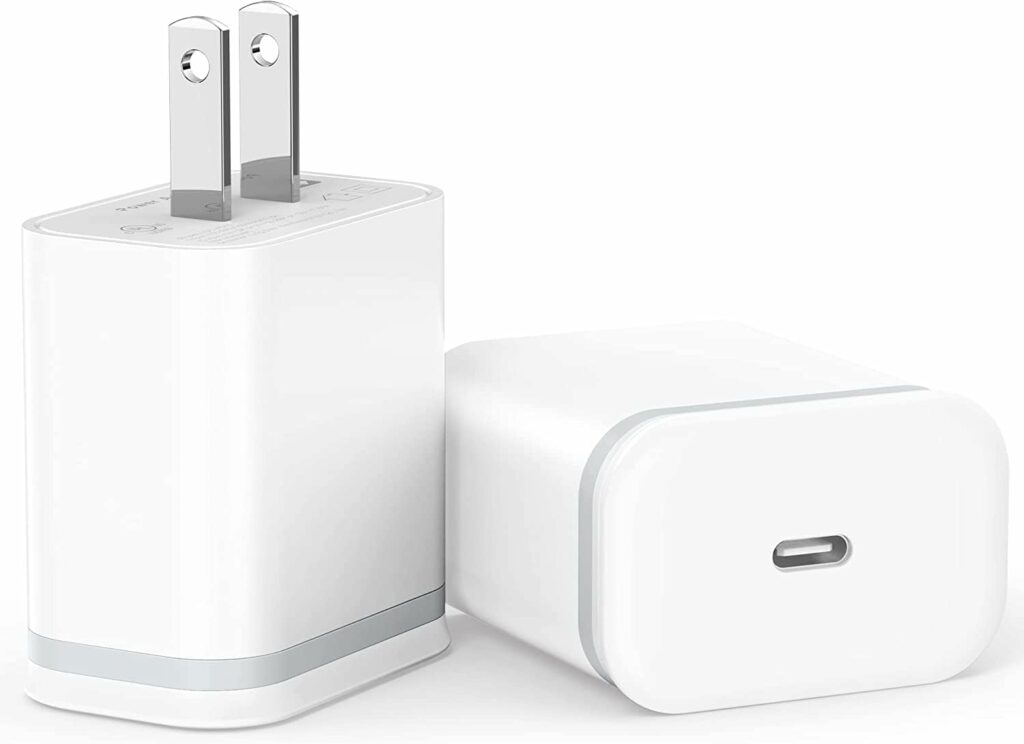 Say goodbye to worries about overheating and overcharging with LUOATIP USB-C power adapter. It's crafted from fireproof materials to ensure your safety while charging. When your device's battery is full, the charging automatically stops, preventing any unnecessary power consumption.
With this 20W USB-C Charger Block, you can charge your iPhone 15/pro/pro max up to 50% in just 30 minutes! That's super-fast charging at your fingertips.
This charger also boasts a heat-resistant and anti-throw design, making it durable for your everyday needs. It's compact and easy to carry, fitting comfortably in your hand, and the USB-C compatibility means you can use it at home, while traveling, in the office, or on business trips. So, isn't it the best Amazon Prime October deal?
Buy LUOATIP USB C Wall Charger for $7.99 ($22.99 before) here.
7. BACKBONE One Mobile Gaming Controller

Get ready to elevate your mobile gaming experience with our cutting-edge controller! It's packed with responsive analog triggers, tactile buttons, and clickable thumbsticks that will take your gaming to the next level.
Connecting this controller to your phone is a breeze – just plug it into your phone's USB-C port, and you'll experience ultra-responsive gameplay like never before. Plus, here's a game-changer: you can charge your phone and use your favorite headset while you play – no more interruptions.
This controller works seamlessly with the shiny new iPhone 15 series.
Buy BACKBONE One Mobile Gaming Controller for $69.99 ($99.99) here.
8. Niveaya Double Space Waterproof Phone Pouch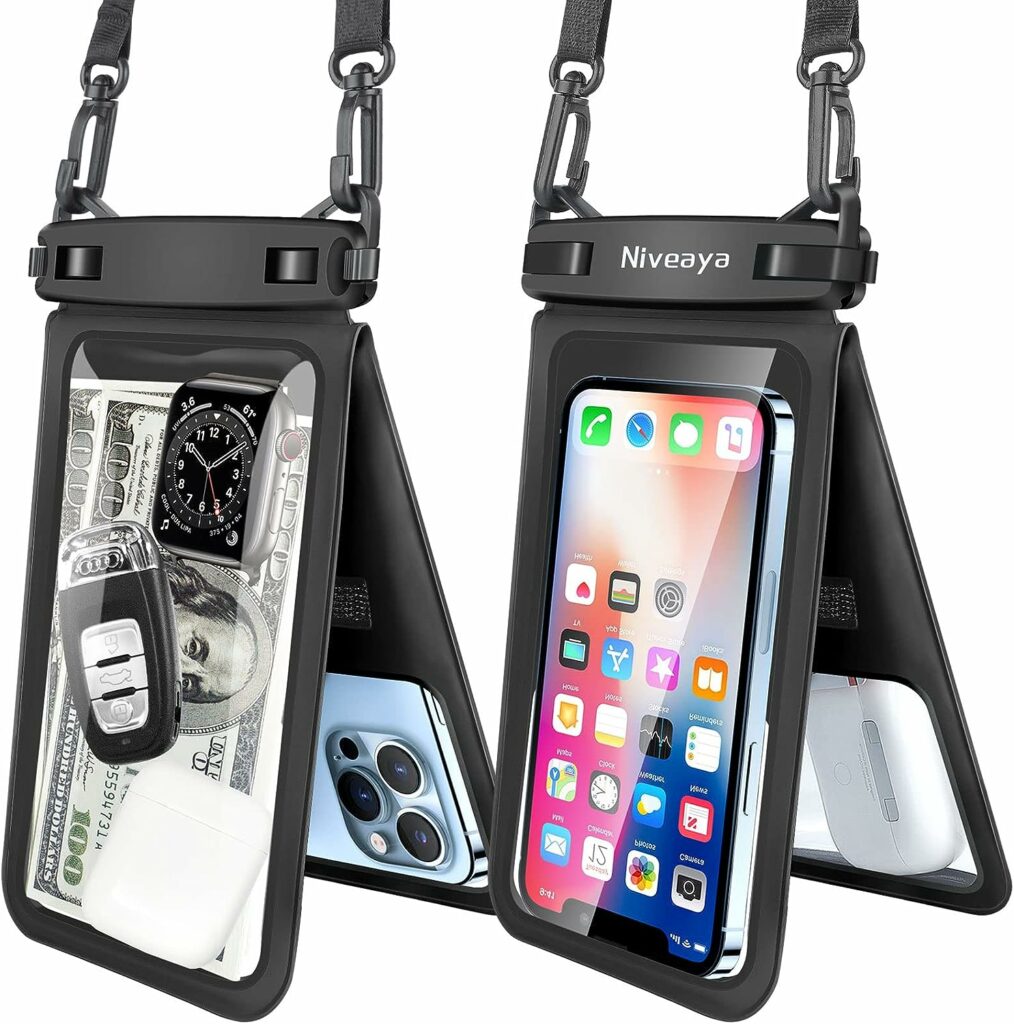 The Niveaya Waterproof Pouch Case is your ultimate companion for all your outdoor adventures, whether you're fishing, swimming, skiing, boating, kayaking, or just enjoying the great outdoors. With this handy case, you can keep your devices safe from water, dust, and snow while you make the most of life's adventures.
What sets this waterproof phone pouch apart is its versatility. It boasts not one but two 7-inch pockets, allowing you to carry not just one but two mobile phones simultaneously. Plus, there's room for your cash, watch, earphones, and keys, all in one secure and dry place.
The windows and sides of this phone water protector pouch are crafted from high-quality, soft PVC material. Not only is it durable, but it's also incredibly sensitive and touch-responsive. This means you can capture stunning photos and videos underwater through the specially designed transparent window, adding a whole new dimension to your aquatic adventures.
Buy Niveaya Double Space Waterproof Phone Pouch for $20.99 ($29.99 before) here.
9. TOZO T9 True Wireless Earbuds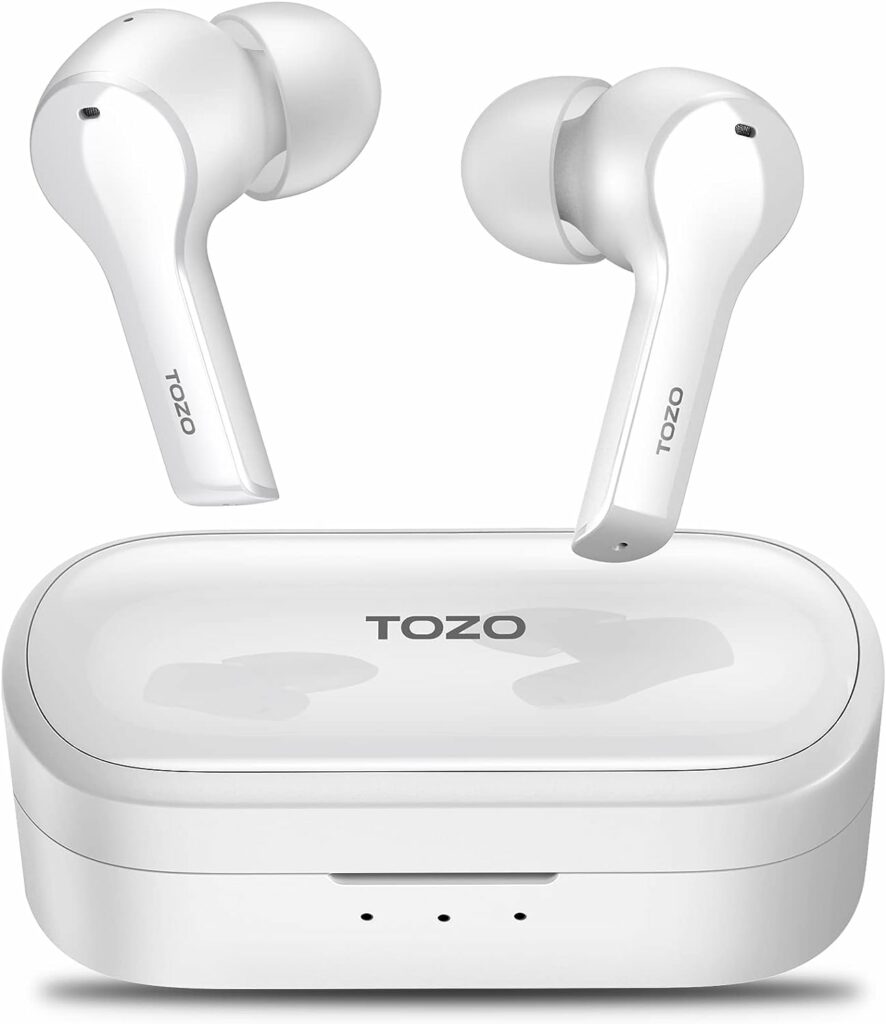 These buds are rocking the advanced Bluetooth 5.3 technology, ensuring a 3D immersive stereo surround sound experience. The bass? Oh, it's perfectly balanced for your musical pleasure. Plus, with a strong signal and smooth connection, chatting or grooving to your favorite tunes is a breeze. TOZO T9 has your back, supporting HSP, HFP, A2DP, and AVRCP, boosting transmission speed for a low-latency listening extravaganza.
These bad boys are ready for action, rain or shine. With an IPX7 water and sweat-resistant nano-coating, they can take on heavy rain or intense workouts without breaking a sweat themselves.
TOZO T9 keeps the music playing for a solid 9 hours at 60% volume on a single charge. Need a quick top-up? Just 10 minutes of charging gives you a cool 1.5 hours of listening pleasure. The powerful battery ensures you've got tunes all day long, giving you an unbeatable endurance experience.
Buy TOZO T9 True Wireless Earbuds for $21.23 ($39.99) here.
10. Beats Studio Buds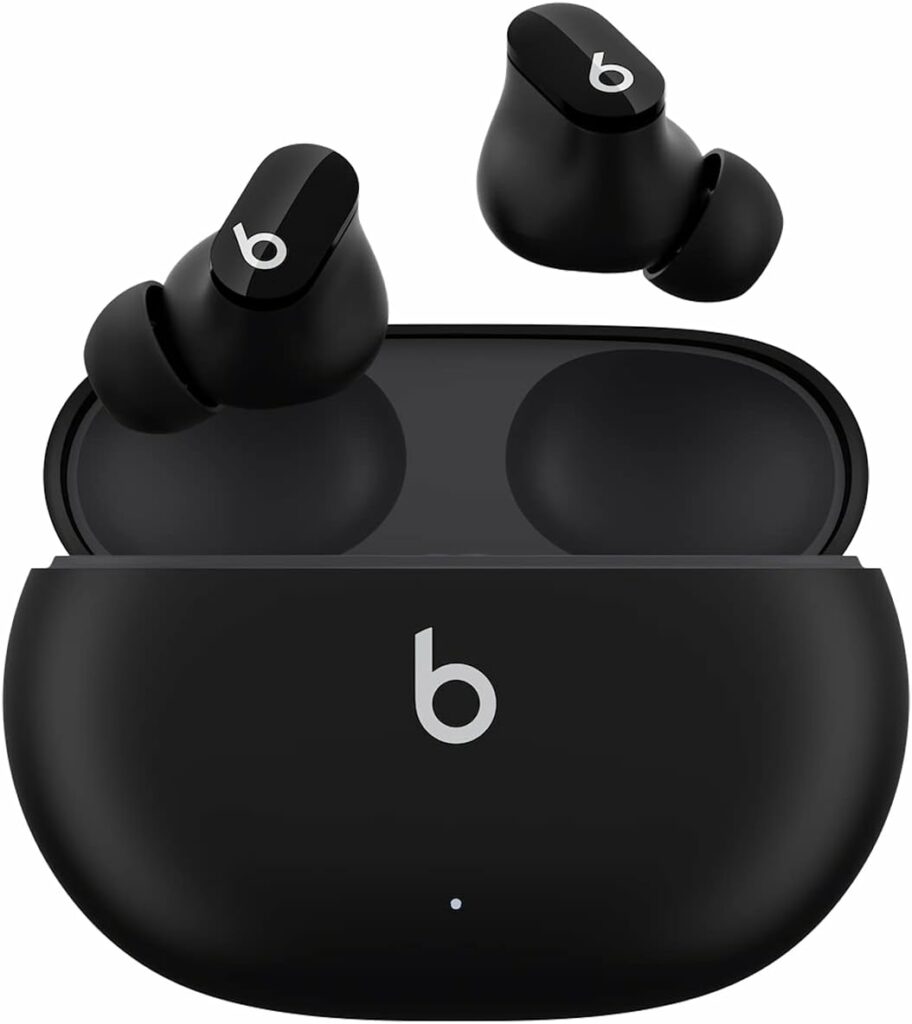 Dive into the magic of a custom acoustic platform that serves up a powerful, balanced sound tailor-made just for you. Take charge of your auditory adventure with two cool listening modes: crank up the beats with Active Noise Cancelling (ANC), or stay aware of your surroundings with Transparency mode.
These buds come with three soft ear tip sizes, ensuring a snug fit that feels like a sonic hug. And with up to 8 hours of listening time (24 hours with the pocket-sized charging case), the party doesn't stop.
These bad boys boast industry-leading Class 1 Bluetooth, meaning extended range and fewer annoying dropouts. Need to make a call or summon your voice assistant? The built-in microphones have your back with top-notch performance.
Buy Beats Studio Buds for $89.99 ($149.95 before) here.
Happy Shopping!
If you're one of the lucky iPhone 15 users out there, October 2023 is shaping up to be an exciting month for you. You can benefit from Amazon Prime Fall deals on iPhone 15 accessories. With a wide array of discounts and deals on everything from accessories to cutting-edge tech, you can take your iPhone 15 experience to the next level without breaking the bank.
Don't miss out on tech accessory discounts on Amazon Prime Fall Sale, and make the most of your iPhone 15 with the best deals October has to offer!
Disclosure: iOSHacker may receive a commission if you purchase products through our affiliate links. For more visit our privacy policy page.