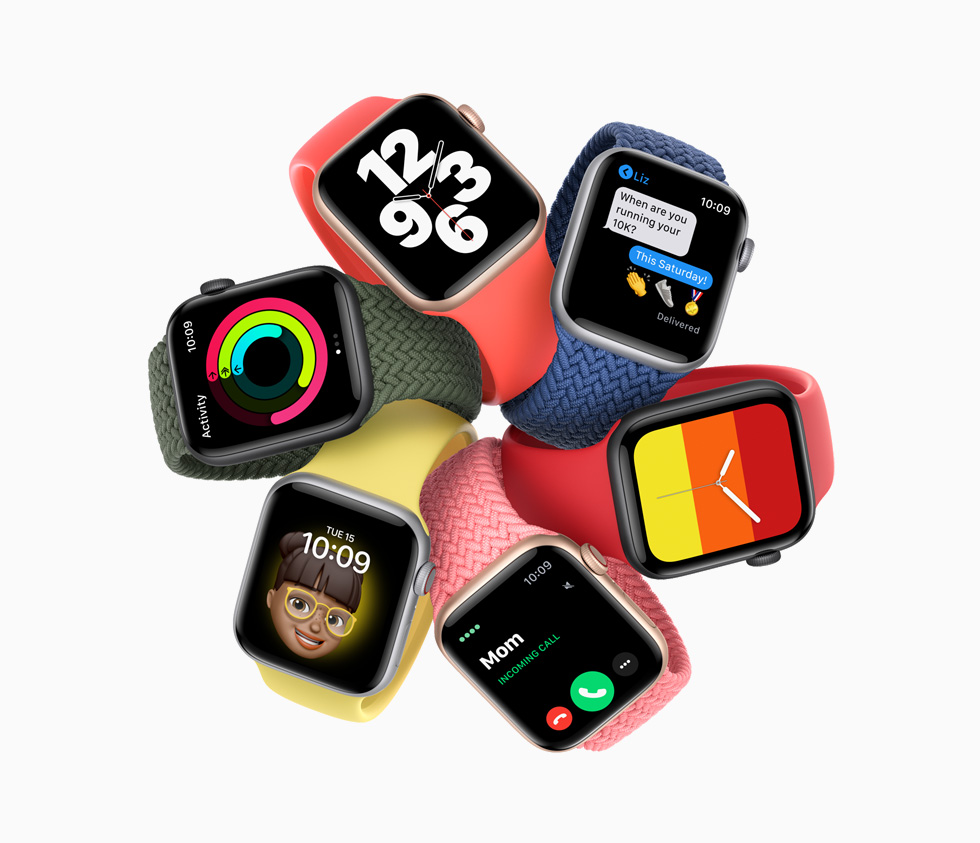 Most people travel with their Apple Watch, so having an good Apple Watch charger that is suitable for travellers is a must for ever Watch user.
In this post we have featured some of the best Apple Watch chargers for travellers that you should consider buying. This includes products from BeaSaf, STOON, Ampere, Laudtech, CulaLuva and lifeegrn.
Best Apple Watch Travel Chargers
These are some of the best Apple Watch Travel Chargers that you can buy in 2021 for your Apple Watch
These travel chargers for Apple Watch work with all models including Apple Watch Series 7, Apple Watch Series 6, Apple Watch Series 5, 4, 3, 2 and 1.
1. BeaSaf Apple Watch Charger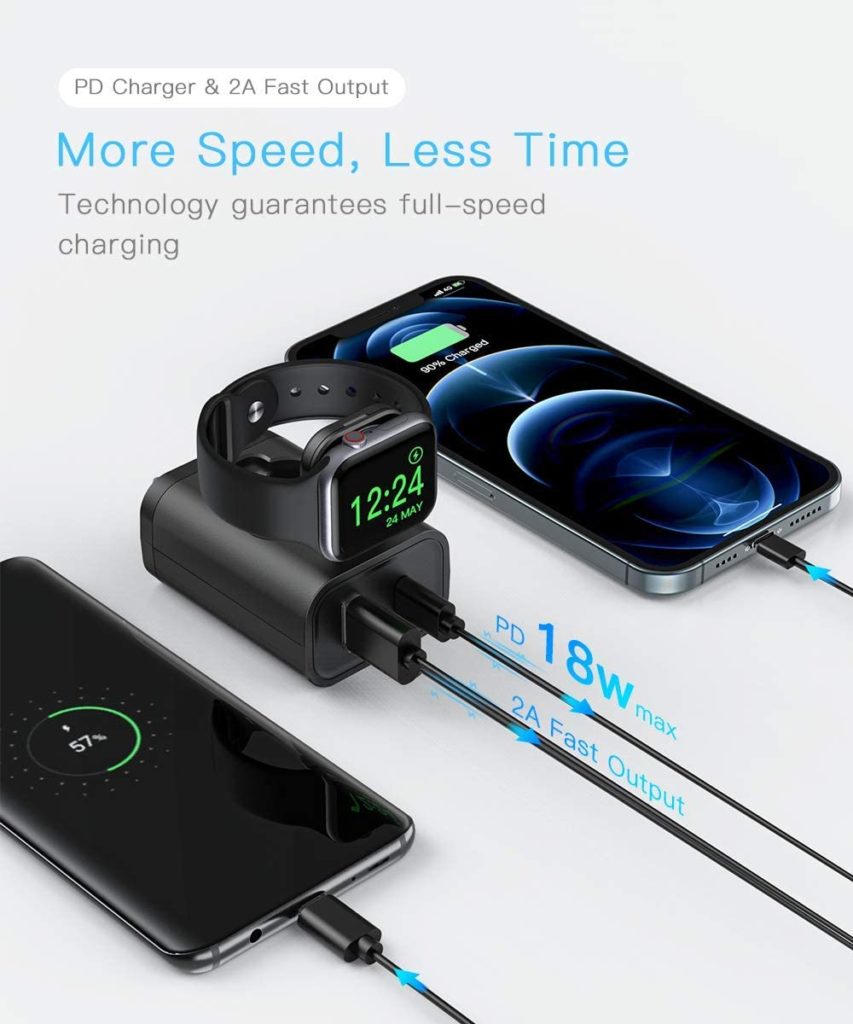 BeaSaf is one of the best portable chargers for the Apple Watch which uses high-speed charging. Its 3-in-1 design features USB-C, USB-A, and Wireless Charger removes the worry of organizing chargers. With this single charger, you can charge your iPhone, Apple Watch, and even Samsung phone.
Its UL-certified safety feature protects your Apple Watch from overheating and overcharging.
You can buy the BeaSaf iPhone Fast Charger and Foldable Apple Watch Wireless charger for $23.99 at the link below.
2. STOON Apple Watch Wireless Charger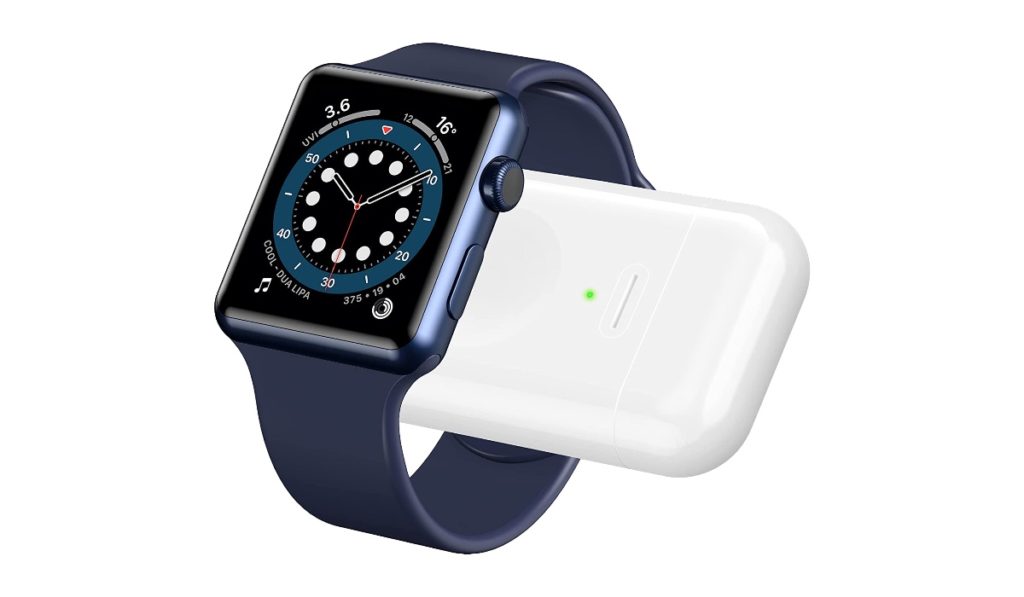 Stoon Apple Watch charger is best for those looking for extra battery life. It is a compact portable charger that is one of the Best Apple Watch chargers for travellers. Simply connect it to your Apple Watch for 3.5 hours and it gives you a fully charged Apple Watch. To charge the charger, connect the USB with your mobile or laptop and you are good to go!
The best thing is that it is wireless and fits in your pocket easily. So you can charge your Watch anytime, anywhere! It is compatible with Apple Watch Series 6/5/4/3/2/1, and with all WatchOS including 6.0.1. 
You can buy the STOON for Apple Watch Wireless Charger for $19.99 at the link below.
3. Ampere Apple Watch Charger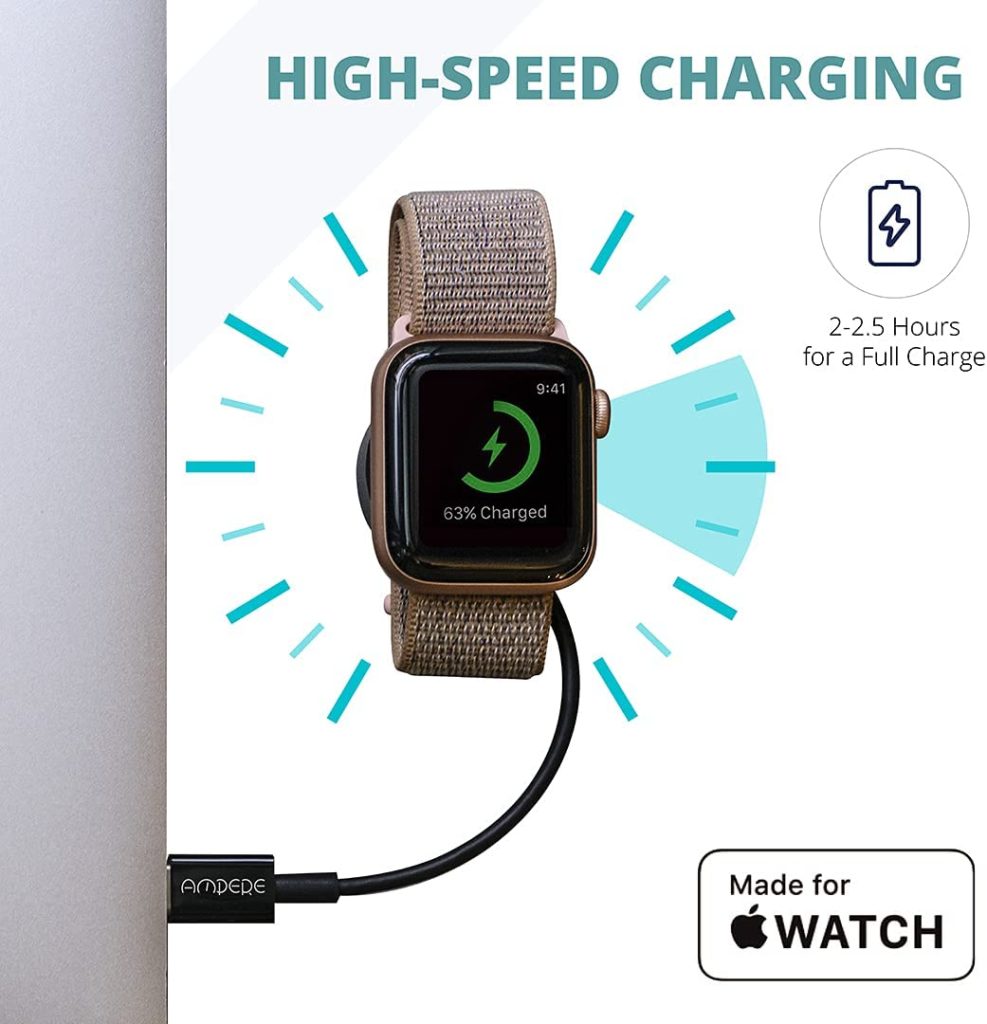 This compact and portable charger by Ampere keeps up well with the competition. Its super-fast charging cable makes it one of the best Apple Watch chargers for travellers. 
Its long battery life never disappoints you during traveling. Moreover, the MFI-Certified charger ensures it works smoothly after every WatchOS update. This versatile charger is compatible with Series 1, 2, 3, 4, 5, 6, and all WatchOS versions. 
You can buy the Ampere USB-C Magnetic Apple Watch Charger for $29.95 at the link below.
4. Laudtec Magnetic Charger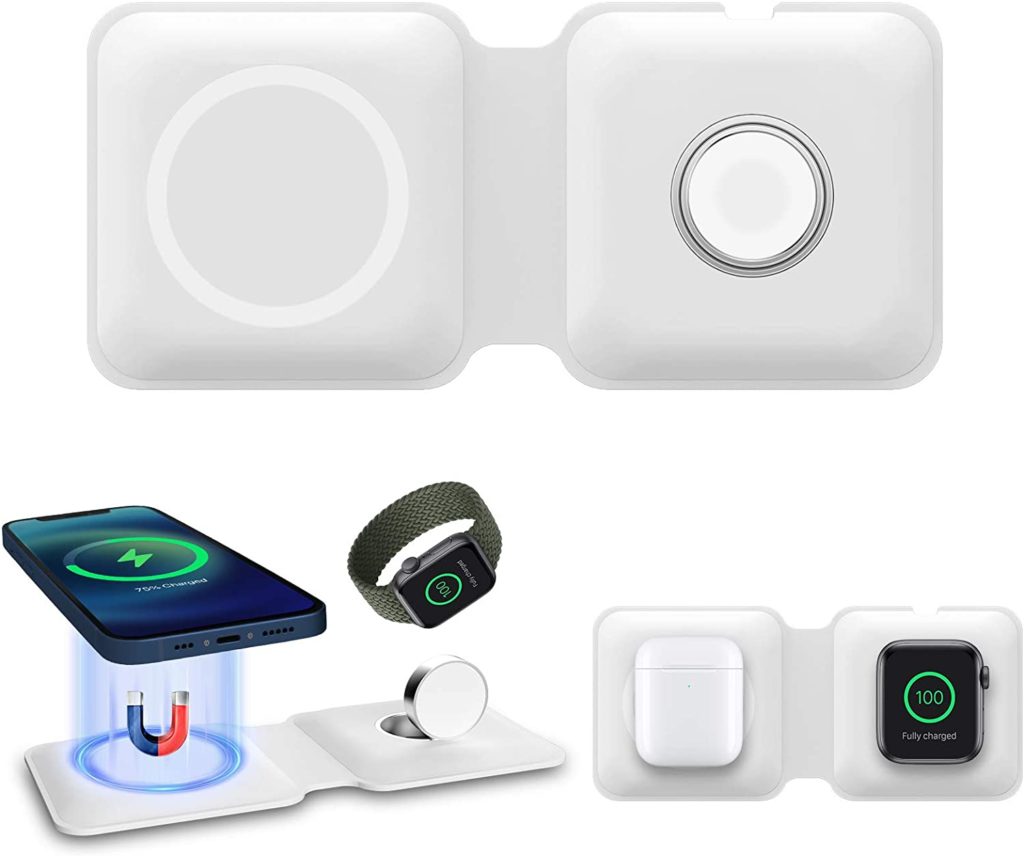 If you are looking for a multi-purpose Apple Watch charger, Laudtec has it for you. This magnetic charging pad is compact and foldable that you can take anywhere. Its wireless charging station offers 15W fast charging for AirPods, iPhone, and any Qi-enabled device. 
This heat-resistant magnetic charging pad is one of the best Apple Watch chargers for travellers. You don't have to keep multiple chargers for each iOS device separately. Just one charging pad in your backpack charges all your devices. You can also keep your Apple Watch charger on your office desk, bedside table, or in your pocket during traveling! 
You can buy the Laudtec Magnetic Duo Wireless Charging Pad for $31.99 at the link below.
5. CulaLuva Smart Watch Charger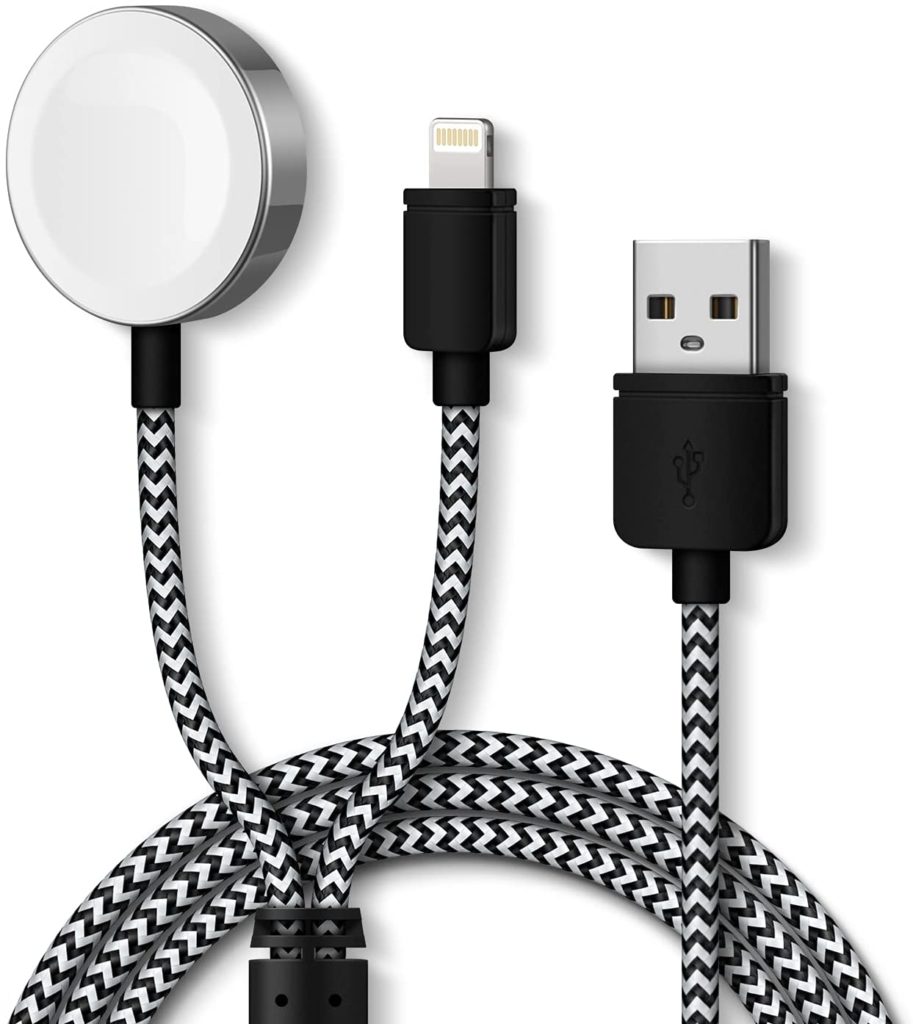 If you cannot give up the cable charger, CulaLuva fast charging cable is designed for you. This 2-in-1 charging cable has a USB-C cable and iPhone charging cable. It is compatible with all Apple Watch models as well as iPhone 12/11/Pro/Max/XR/XS/XS Max/X and iPad. This charger allows you to charge your iPhone and Watch simultaneously. 
The built-in magnetic charger plate keeps your watch in place while you can freely adjust the angle. its improved durability, portability, and multi-functionality make it one of the best Apple Watch chargers for travellers. 
You can buy the CulaLuva Apple Watch Charger for $13.99 at the link below.
6. Lifeegrn Apple Watch Charger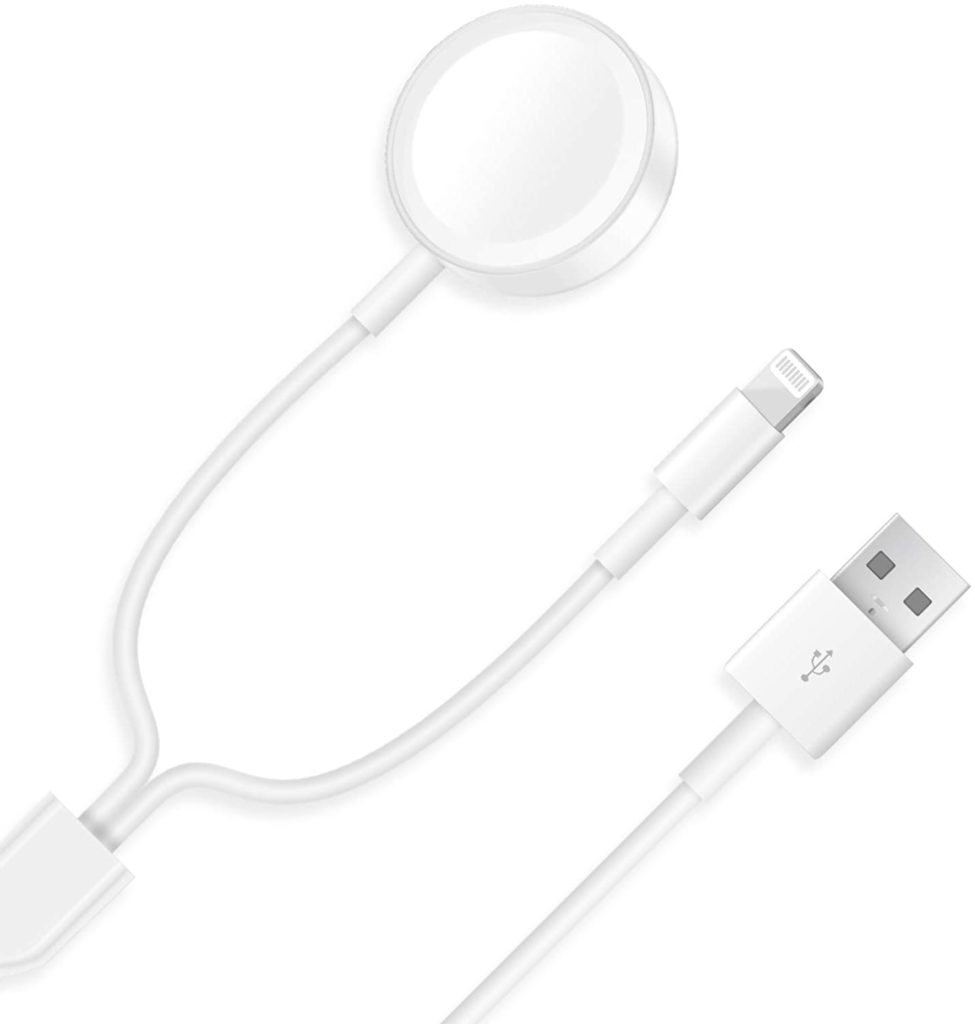 Similar to CulaLuva, Lifeegrn has cabled charging for Apple Watch. The 2-in-1 charger gives fast charging to your Apple Watch in less than 3 hours. If your Apple Watch has a metal case or case thicker than 4mm, it won't work. This best portable charger for Apple Watch is super-convenient to use. 
You can buy the lifeegrn Update Version Apple Watch Charger for $14.99 at the link below.
Which of the Apple Watch charger you would like to try? Let us know in the comments below.
For more Apple Watch compatible accessories, stay tuned to iOSHacker.com.