Get one of the best 16-inch MacBook Pro cases to protect your device!
Imagine dropping your new 16-inch MacBook Pro clumsily on concrete and finding its screen shattered! Got the chills, right?
If you buy the MacBook Pro with a fancy warranty, you might receive a replacement in a couple of weeks, but this could be tedious and expensive. If you want to prevent this from happening, consider investing in a case.
Whatever MacBook Pro case you choose, you will find multiple options that provide protection and functionality. So, take a look at our list of the best MacBook Pro cases and keep your device protected!
Top 7 Options for MacBook Pro Cases
Here are the top 7 options to buy a 16-inch MacBook Pro case so you can protect your device from unforeseen accidents and damage!
1. Spigen Urban Fit Hard-Shell Case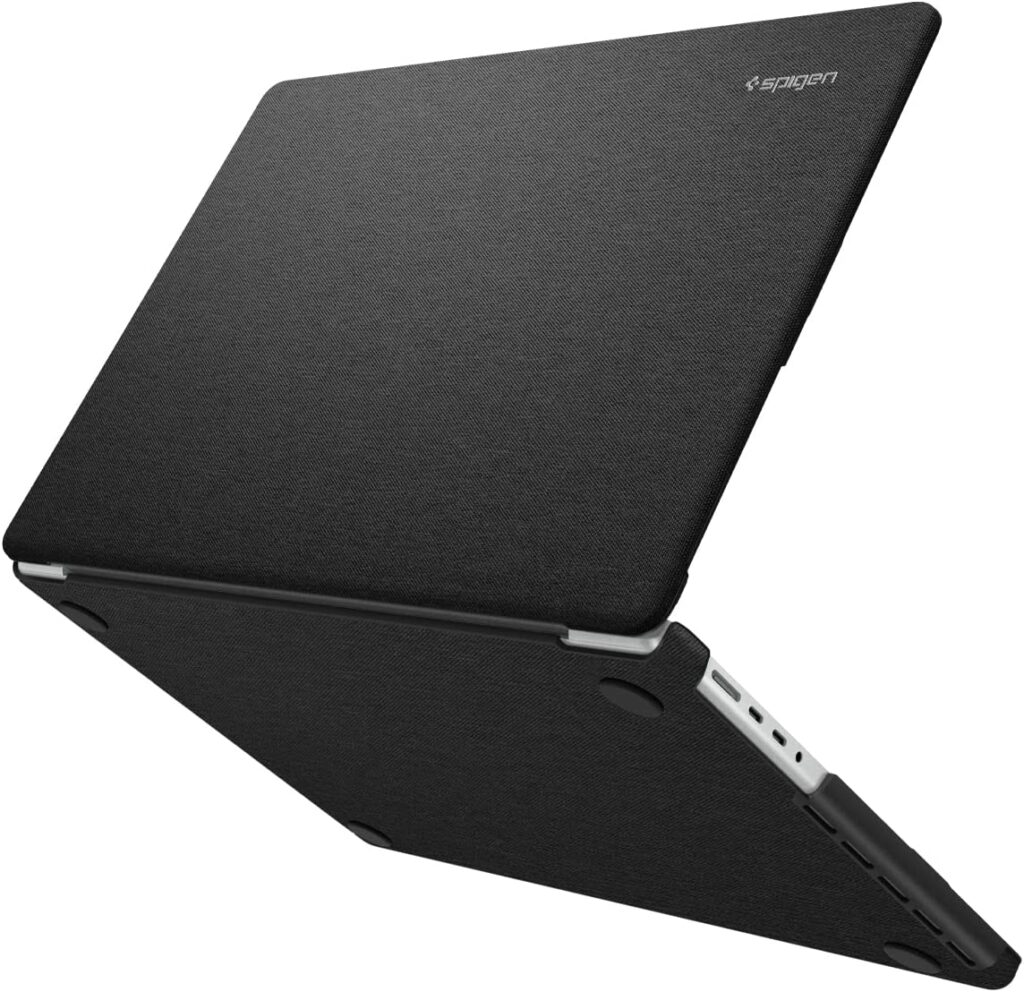 If you are a minimalist, you should choose the Spigen Thin Fit MacBook Pro 16-inch case. It doesn't feel bulky and fits like a second skin. An exterior shell made of premium knit fabric protects the device from dents and scratches. This way, you can add sleek and minimal style to your MacBook while enhancing its durability.
With a textured finish, it offers a comfortable grip and provides additional protection. Your MacBook won't have scratches thanks to its textured finish. Also, you won't have to worry about overheating since the case is precisely cut to accommodate ventilation, USB-C ports, and charging.
Buy Spigen Urban Fit Hard-Shell Case for $71.99 here
2. MOSISO MacBook Pro 16-inch Case
If you are looking for additional protection for your Mac other than the outer shells on the top and bottom, this hard-shell case from Mosiso could be a suitable choice. The exterior portion of the case provides the same protection, but the package includes a screen protector that you can apply to the display of your MacBook.
Along with the screen protector, this case includes a keyboard cover and a small cloth bag for accessories. At the bottom of the case, there are slits and cutouts that help dissipate heat. Your Mac will look unique with its pastel colors, which is one of the main highlights of this case.
Buy MOSISO MacBook Pro 16-inch Case for $12.41 here
3. SUPCASE Unicorn Beetle Series Case
The Supcase brand is renowned for producing high-quality cases for smartphones. The brand specializes in making rugged protective cases, and this 16-inch MacBook Pro case is no different. Unlike all the other cases on this list, this one offers unmatched protection thanks to its thick shell and industrial design.
The case offers excellent protection, but it adds considerably to the bulk of your MacBook. Due to its thick and heavy design, the 16-inch MacBook Pro reduces its portability even further. Nonetheless, it is a trade-off you have to make to ensure additional protection.
Buy SUPCASE Unicorn Beetle Series Case for $42.99 here
4. EooCoo Hard Case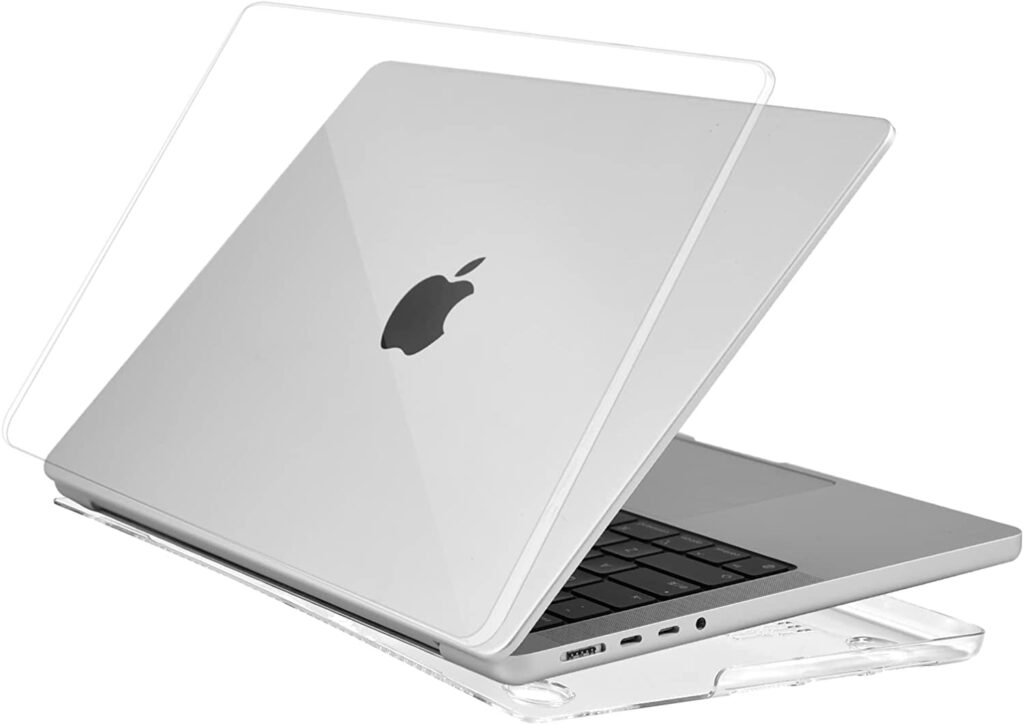 A major focus of EooCoo is to push design and technology boundaries. They design & manufacture their products with a focus on maintaining the highest quality standards.
Every EooCoo product is made with the utmost precision and craftsmanship.
This case is made from high-quality PC plastic that is highly impact-resistant, temperature-tolerant, and dimensionally stable. There is no need to worry about the case deforming at high temperatures. The two-piece design makes the case easy to assemble. At the bottom of the computer, there are many air vents, which allow heat to dissipate.
Ultra thin to 0.12mm, crafted from highly transparent and engineering grade TPU material, won't harm the screen and makes typing easier. In addition, with high transparency film, backlit keys can be clearly seen, and the keyboard cover can be washed and reused, making it simple to clean or disinfect.
Buy EooCoo Hard Case for $17.59 here
5. Spigen Thin Fit Hard-Shell Case
The Spigen thin-fit hard-shell case for 16-inch MacBook Pros is made with a robust PC shield for all-around protection and durability.
Although the plastic shell is tough, you can open and close it so that you can access all ports on your device. Furthermore, it's fully ventilated for safe heat disbursement, and you can take it off easily when not in use.
Not to mention, it is a crystal-clear case that allows you to protect your device and keep it stylish at the same time.
All these features combined make it one of the best MacBook Pro 16-inch hardshell cases.
Buy Spigen Thin Fit Hard-Shell Case for $51.99 here
6. ProCase MacBook Pro 16-Inch Case
In addition to providing all-around protection, this case is also easy to use, making it the best case for MacBook Pro 16. To begin with, "Humanized Design" has multiple slots for proper heat release. Moreover, both the rubberized anti-slip feet and the air vents improve ventilation and prevent accidents.
It also integrates a foldable kickstand, so you don't have to purchase a separate MacBook stand. The ergonomic typing position and improved viewing angles minimize shoulder and neck pain caused by long working hours. Besides the tough exterior, the heavy-duty case is equipped with a dual-layer hard shell and shock-absorbing bumpers to protect it from drops, bumps, and falls.
Buy ProCase MacBook Pro 16-Inch Case for $27.99 here
7. IBENZER MacBook Pro 16-Inch Case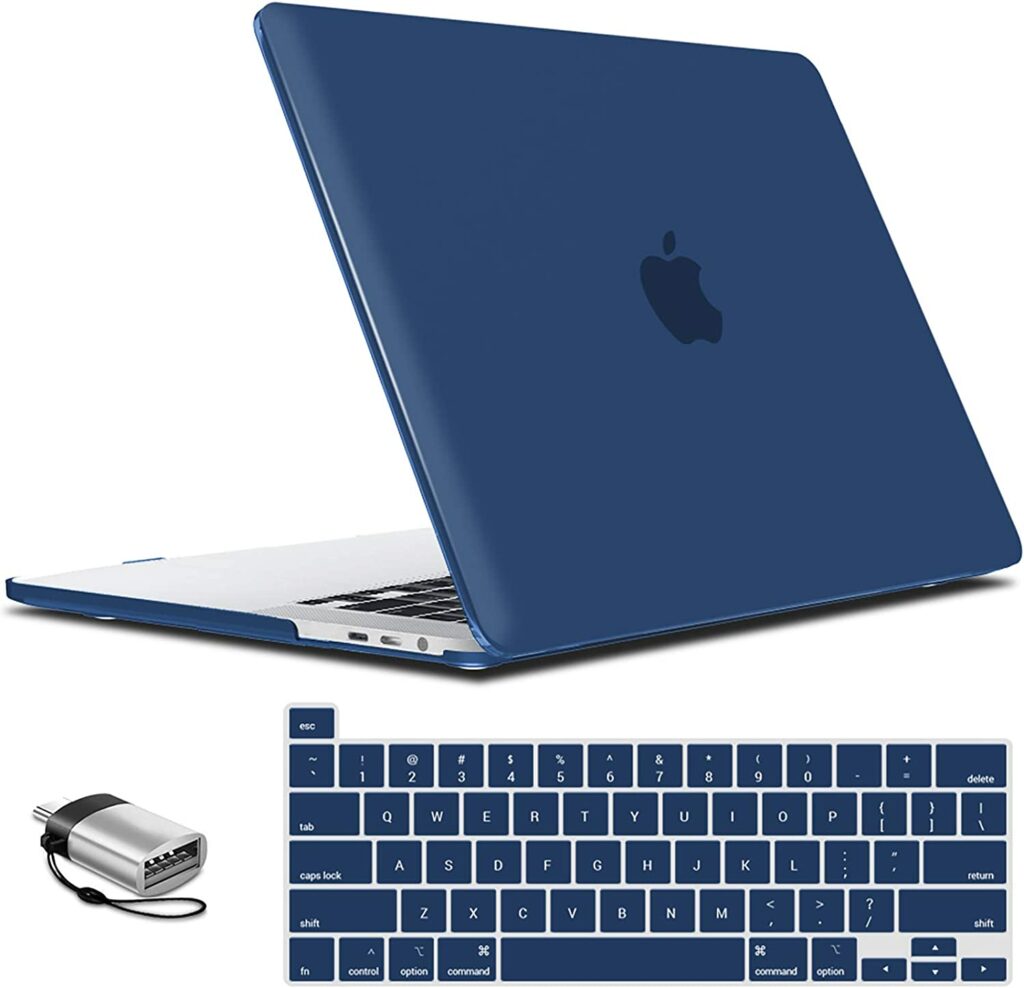 Whether it's style or protection, the IBENZER laptop bag has it all. There is a retro and understated feel to the style. If you want to look stylish without drawing too much attention, this is the case for you.
This MacBook Pro is made from a plush material that makes it soft and cozy inside. This bag comes with thick padded cushioning for added protection. You can rest assured that your MacBook is safe inside even if it topples suddenly.
It is truly a suitable choice for those who are constantly on the go. The two outer pockets are ideal for storing accessories. It would be easy for a student to store extra items such as pencils, notebooks, and cell phones in this case.
Buy IBENZER MacBook Pro 16-Inch Case for $18.99 here
Final Words
Now that you know the best way to protect MacBook Pro is to invest in a case, wait no more!
You won't have to worry about accidentally damaging your Mac laptop screen when you walk out of the store or when on the go. At the end of the day, it's only fair to play with your brand-new tech without getting stressed out!
If you need to protect your MacBook Pro case against accidental drops, you can find affordable and durable options on our list.
So, which one would you most likely buy? Let us know in the comments section.