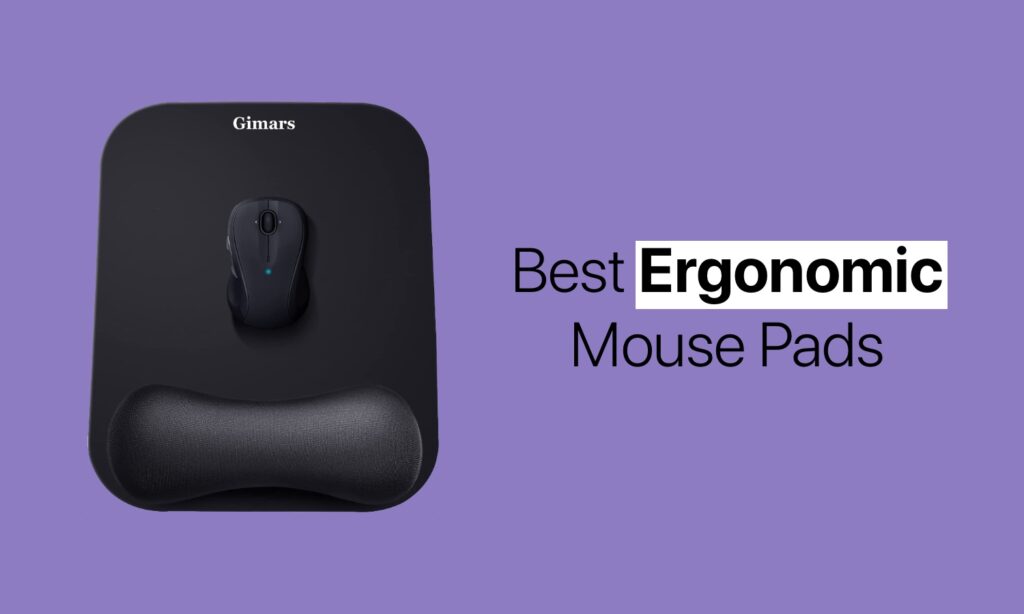 In this list you will find the best ergonomic mouse pads that you can use with your Mac's mouse. These mouse pads feature built-in wrist support that make using the mouse convenient and comfortable.
If you have ever used an Apple Magic Mouse or any mouse, you might know how amazing it feels. The sleek and improved foot design of mice makes it quite easy to move on your desk.
A further advantage of a wireless mouse is that it is a rechargeable wireless device that lasts for a long time between charges. For optimal results, it is highly recommended to use a mousepad, even though it is designed to work without one on certain surfaces.
In the following list, you will find the best ergonomic mouse pads for your Mac. These work great with these best ergonomic mouse for Mac.
Top 6 Ergonomic Mouse Pads to Buy
Do all Mac users need a mousepad?
A mousepad is not technically required if you are using Apple's Magic Mouse or any other optical mouse, but it simply makes working with one more enjoyable. They make gliding your mouse around easier and help protect it and desk from dirt, oils, scratches, etc. When there are so many options available, choosing one can be a challenge.
Check out the options below if you are looking for the best mouse pads with wrist rest.
1. MROCO Ergonomic Mouse Pad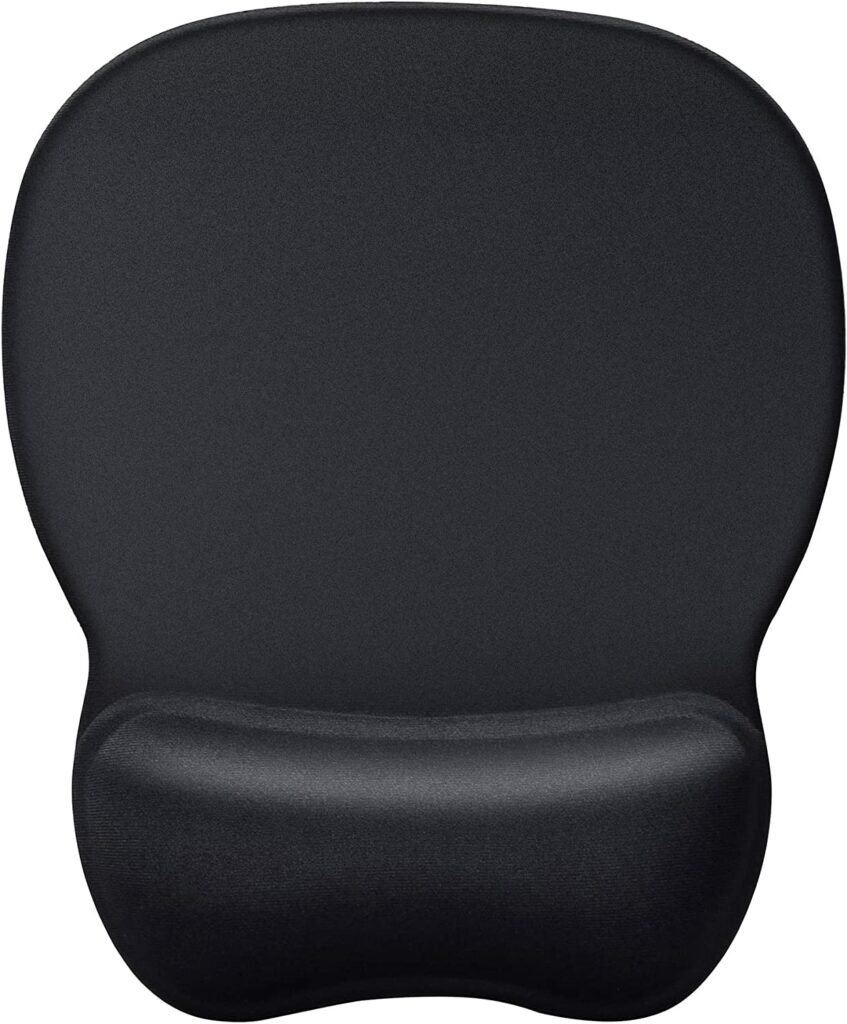 You get a good touch and effective support from your wrists when using the MROCO mouse pad with an ergonomic soft gel-filled wrist rest. A gel mouse pad reduces wrist stress, which can lead to repetitive motion injuries.
High-quality Lycra cloth, a premium-textured and smooth surface, and 230 °F in a high-pressure chamber give you more precise mouse movements that ensure smoother control and pinpoint accuracy.
You can freely move your mouse without interruption thanks to the non-skid PU base that grips the desktop firmly to prevent sliding.
The shape and size of the design are optimal. The pad shapes the mouse well and allows you to move it around easily. Moreover, the reinforced edges ensure long-lasting use by preventing deformation and damage.
Buy MROCO Ergonomic Mouse Pad for $9.99 here
2. TECKNET Ergonomic Gaming Mouse Pad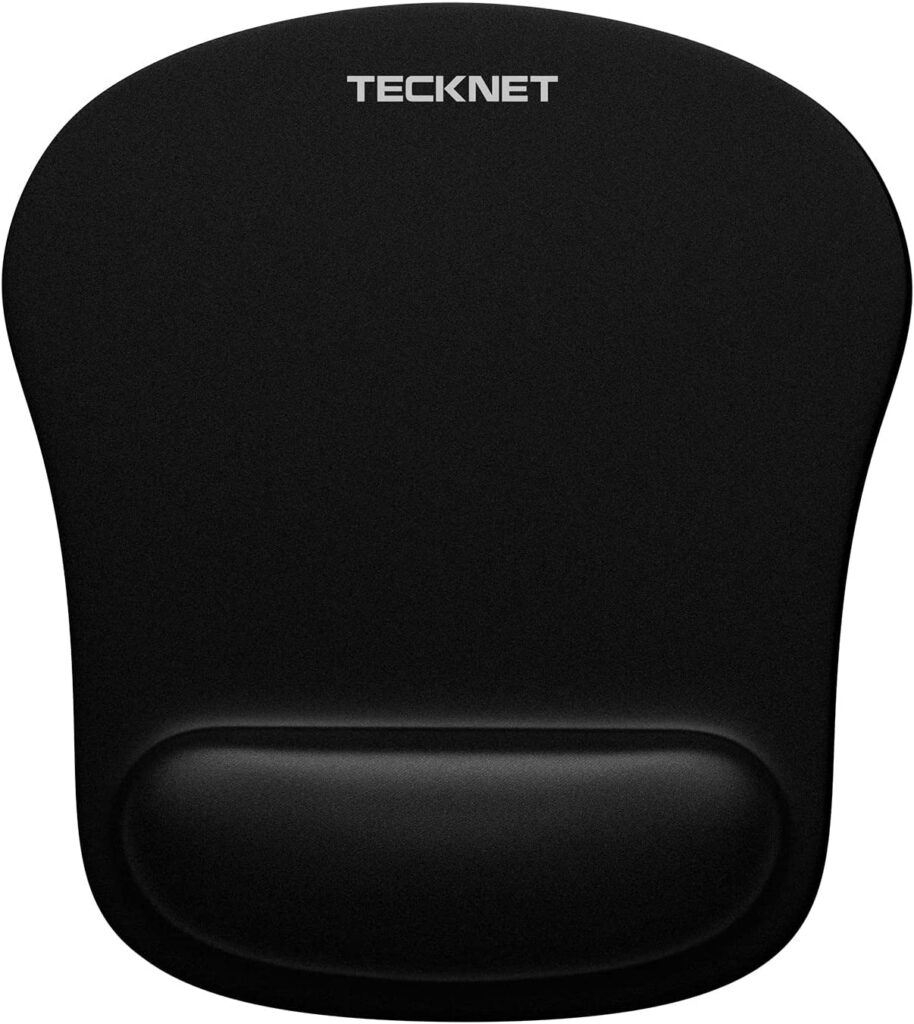 In addition to providing a soft touch and effective wrist support, the gel-filled wrist rest on this mousepad also reduces pain and prevents RSL syndrome. Whether you are working in the office or playing games, this is hands-down one of the best mouse pads with wrist support.
A silk-finished surface provides your mouse with accurate tracking and easy control, and a waterproof mousepad coating prevents accidental damage from spilled liquids.
The unique wave design of the rubber underside of the mouse pad allows it to firmly grip the desktop, increasing friction resistance by 70% over a typical mouse pad.
With its well-designed shape and size, you can move your mouse in any direction. Measures 9.44 x 8.46 and is portable, making it easy for you to travel with it.
Buy TECKNET Ergonomic Gaming Mouse Pad for $6.39 here
3. Gimars Large Smooth Superfine Fibre Memory Foam Ergonomic Mouse Pad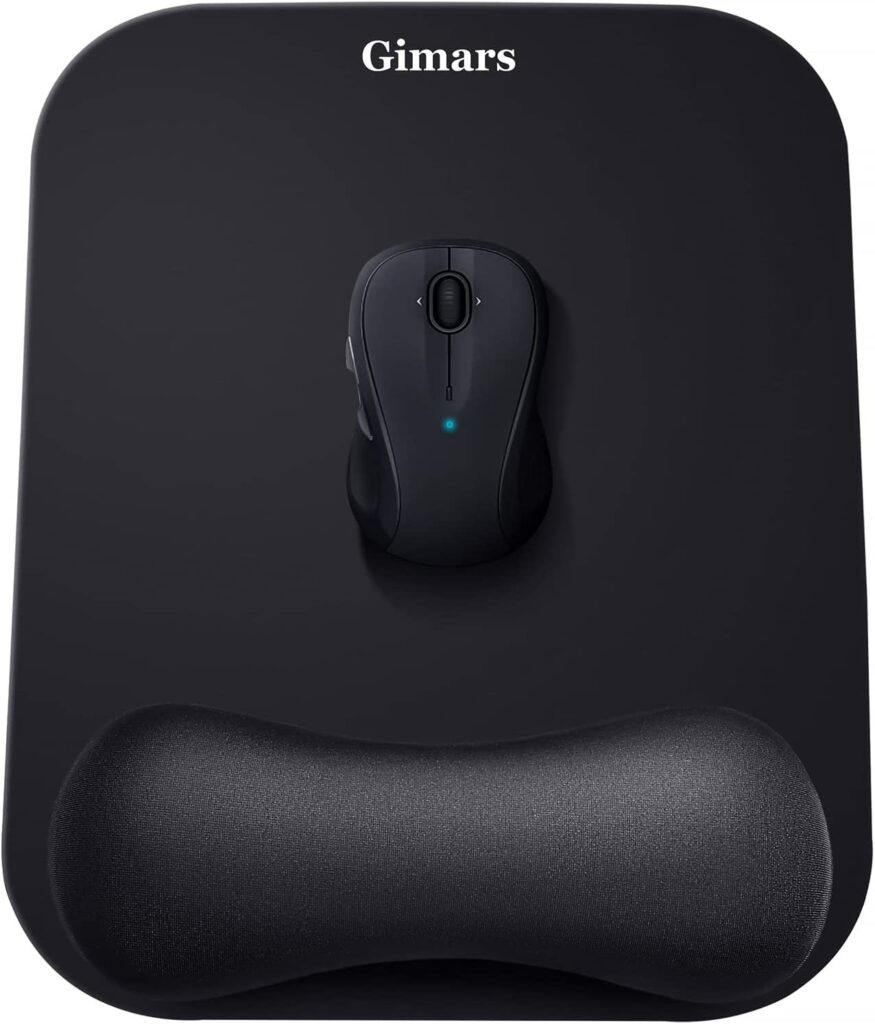 With an extended length of 11 inches and a width of 8.26 inches, this mouse pad provides more space than most, so the users can move the mouse more freely.
In addition to the well-pressed hand base, the wrist padding is nearly impossible to separate, and the slow rebound memory foam keeps the hand in a natural position, ensuring maximum ergonomic comfort at work or home. It alleviates pain and fatigue caused by prolonged repetitive motion, as well as eliminates or prevents carpal tunnel syndrome.
Featuring grooves on the back, this mouse pad is textured to grip surfaces firmly and lay flat on tables, preventing them from sliding. Especially suitable for gamers who operate their mice continuously.
Buy Gimars Large Smooth Superfine Fibre Memory Foam Ergonomic Mouse Pad for $8.98 here
4. DETUOSI Leather Mouse Pad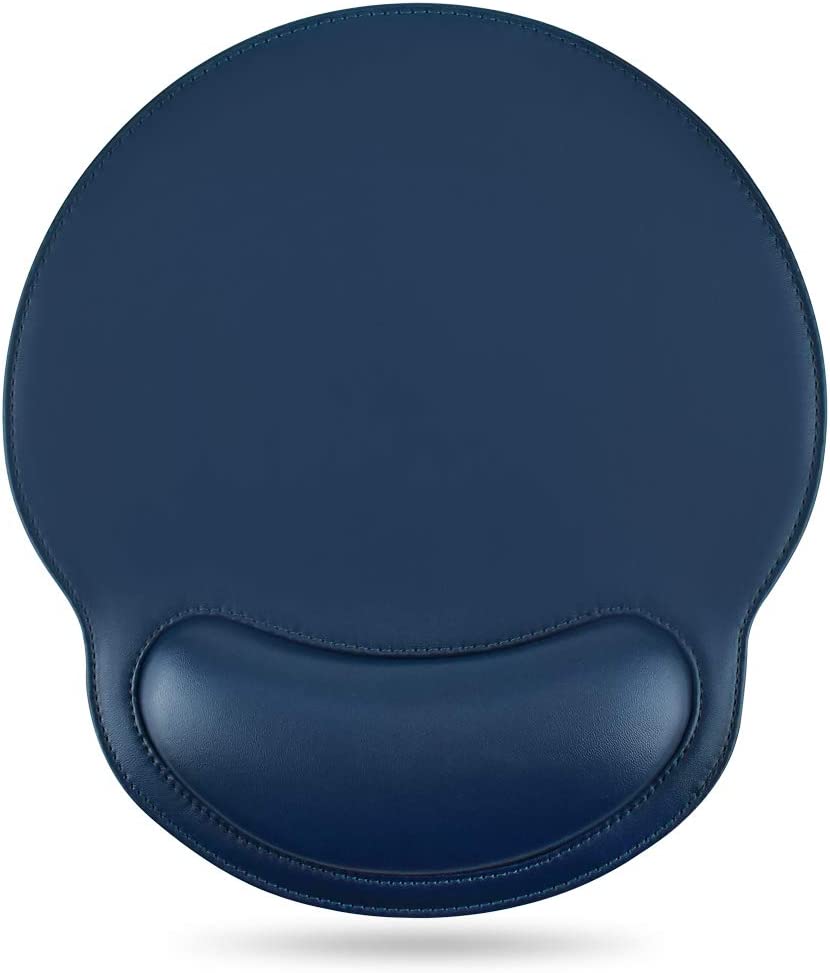 DETUOSI mouse pad is made with smooth durable PU leather, a non-slip durable rubber base, and a spongy memory foam elastic material. The product features an ultra-thin, lightweight, comfortable, and ergonomic design.
The contoured ergonomic design of this mouse wrist rest pad set keeps the wrist well-supported while working and gaming for extended periods.
The backside of this wrist support kit is covered with textured rubber material, which provides a strong grip and prevents keyboard and mouse pads from sliding during use. The edge is double-sticking and press-handled to provide a flat, smooth edge that won't roll up or split.
The mouse mat is waterproof due to its PU leather surface. You can clean the mousepad if liquid spills on it, by wiping it with a towel or a dry cloth.
Buy DETUOSI Leather Mouse Pad for $17.99 here
5. ITNRSIIET Mouse Pad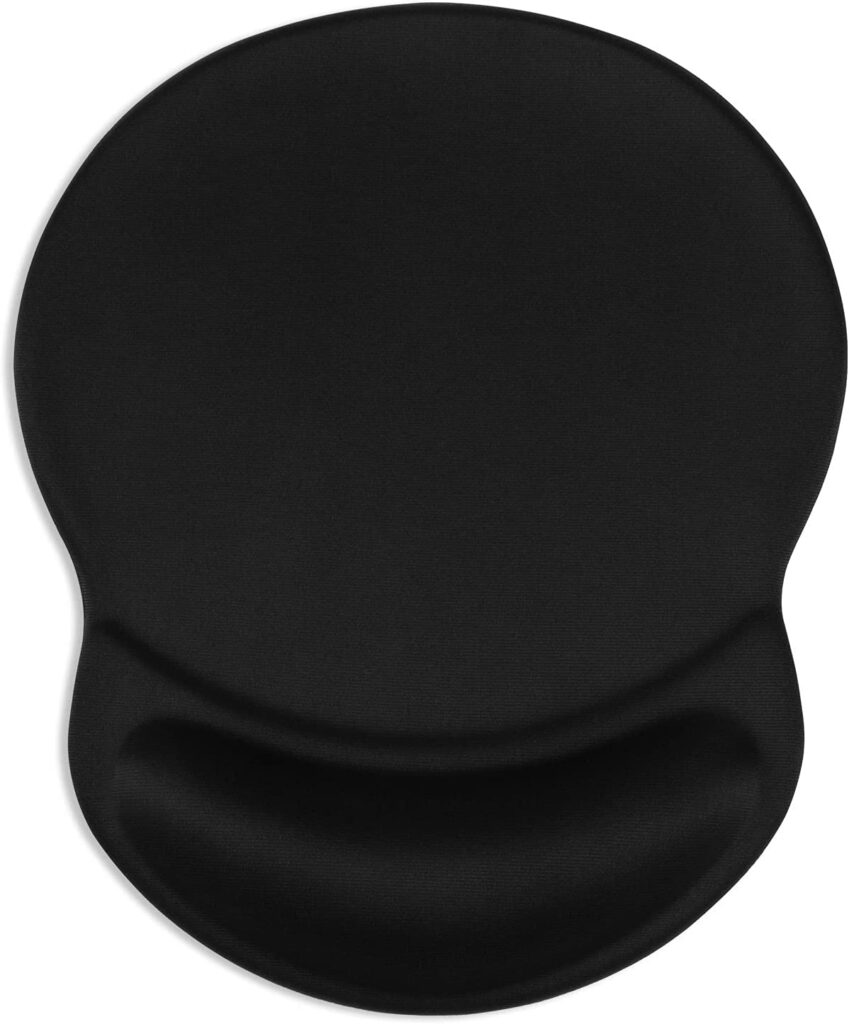 Providing maximum comfort for office or home use, the soft rebound memory gel-filled cushion keeps hands in a natural position for ergonomic comfort. It relieves wrist pain and irritation.
ITNTSIIET mouse pad features a premium-textured and high-quality Lycra cloth super smooth surface with a temperature range of 240°F, providing precise mouse control and pinpoint accuracy. Using a smooth Lycra covering makes it easier to track movements and creates a more fluid glide. In addition to allowing the cursor to move quickly, it doesn't cause hand fatigue or pain.
The pad shapes the mouse well and allows you to move it easily. Additionally, the reinforced edges eliminate deformation and damage over a long period.
Buy ITNRSIIET Mouse Pad for $8.49 here
6. Kuosgm Ergonomic Mouse Pad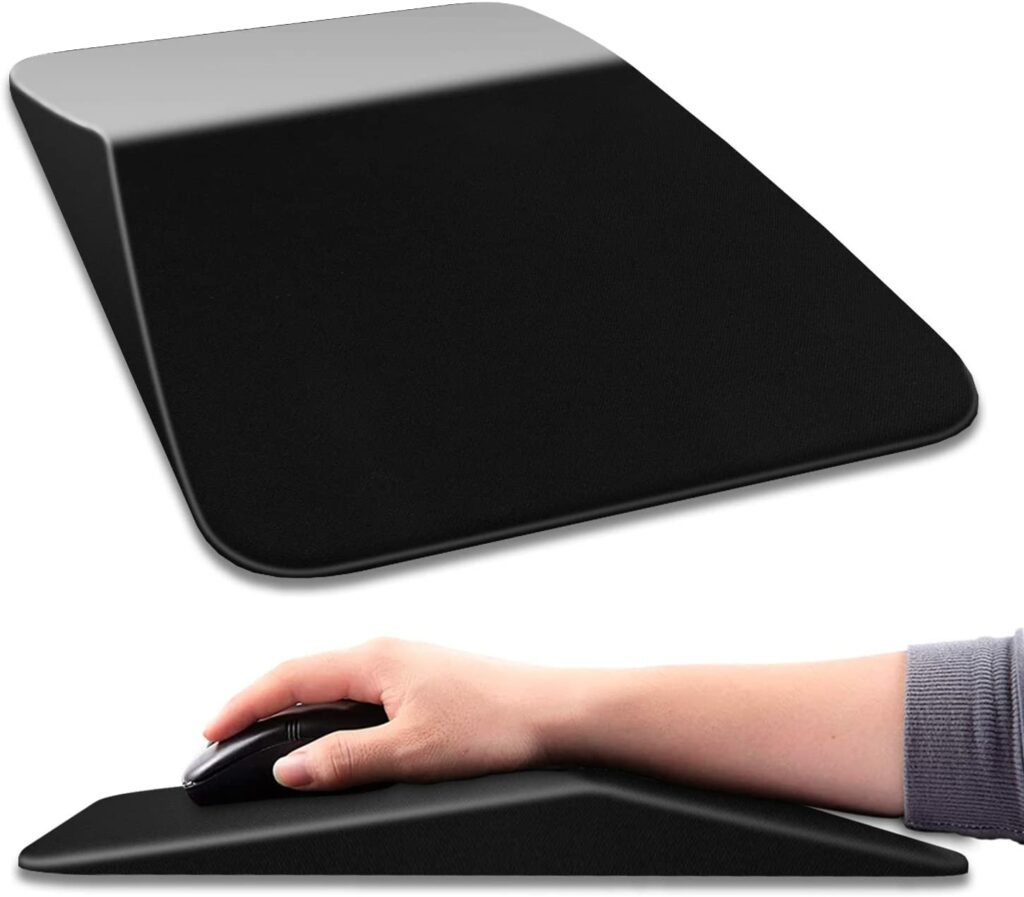 With a 100% memory foam one-piece molding design, the Kuosgm ergonomic mouse pad improves wrist comfort by enhancing high-speed rebound and stability without collapsing, while maintaining high-speed rebound and stability.
A high-quality Lycra fabric with an intricate pattern on the surface not only prevents skin irritation but also allows for smooth mouse sliding and accurate mouse movement. You can use it with a wide variety of mice, including wireless, wired, optical, and mechanical models.
A non-slip PU base keeps the mouse pad firmly attached to any desktop, and because the PU material base is sturdy, you can use it on a bed, sofa, or other surfaces.
Buy Kuosgm Ergonomic Mouse Pad for $22.99 here
Wrapping Up
A mousepad can make or break your gaming experience as a gamer. However, a major benefit is that it protects your mouse and desk from any scratches or dings they may give each other over time. Another benefit is that it keeps your office and mouse clean of dirt and oils.
The texture of a mouse pad is usually preferred during use over that of a bare desk. It is difficult to beat their usefulness, although they are not very expensive.
There is a pretty large and diverse market for the best ergonomic mouse pads with a Bvertical mouse, and you are sure to find something that appeals to you on this list.
So, which one would you most likely buy? Let us know in the comments section.