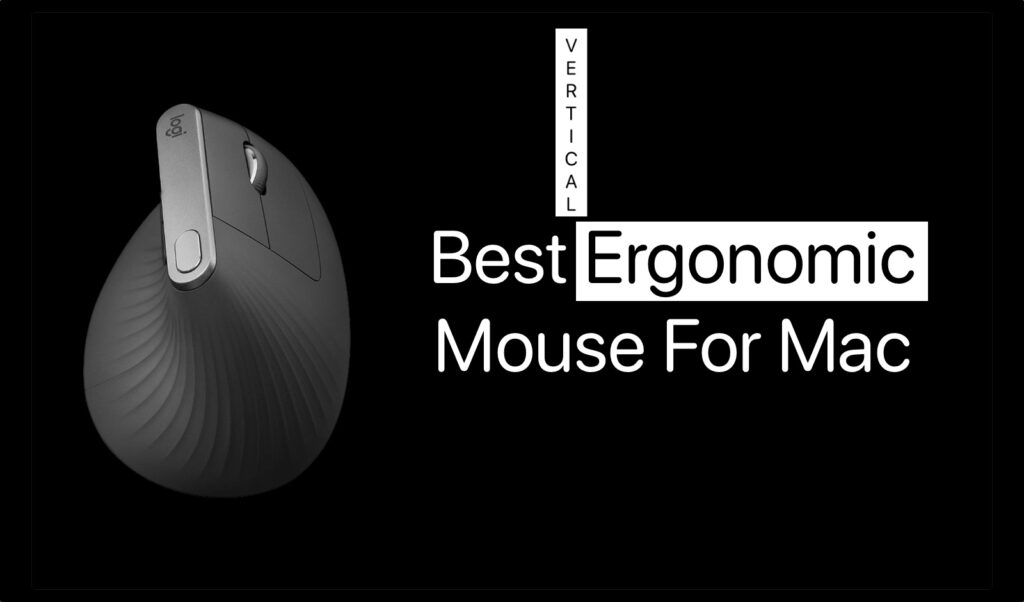 For a happy, healthy workplace, wrist and hand comfort is essential. So, get out of your misery, aches, and pains by picking up the best vertical ergonomic mouse for Mac.
Poor office setup can also cause back and shoulder pain. The ergonomic mice are particularly designed to reduce or eliminate movements that may cause RSI injuries or aggravate them in individuals who already suffer from them. While they do not guarantee RSI prevention, they are more comfortable for people who already experience pain from standard mice.
In terms of mouse comfort, you can find everything from vertical mice to trackballs to pen mice with lasers. However, it can be challenging to choose the right ergonomic mouse.
To save you from hassle we have come up with a list of the best ergonomic mouse for Mac.
If you are looking for the best ergonomic mouse pads for your new mouse, then check this list.
Best Ergonomic Mouse for Mac You Should Consider Buying
When you are looking for a Mac mouse, it isn't as simple as picking the first one you see online. Impulsive buying can only lead to disappointment, headaches, and worst of all, a loss of money. The following are a few options you can choose from.
1. Logitech MX Vertical Wireless Mouse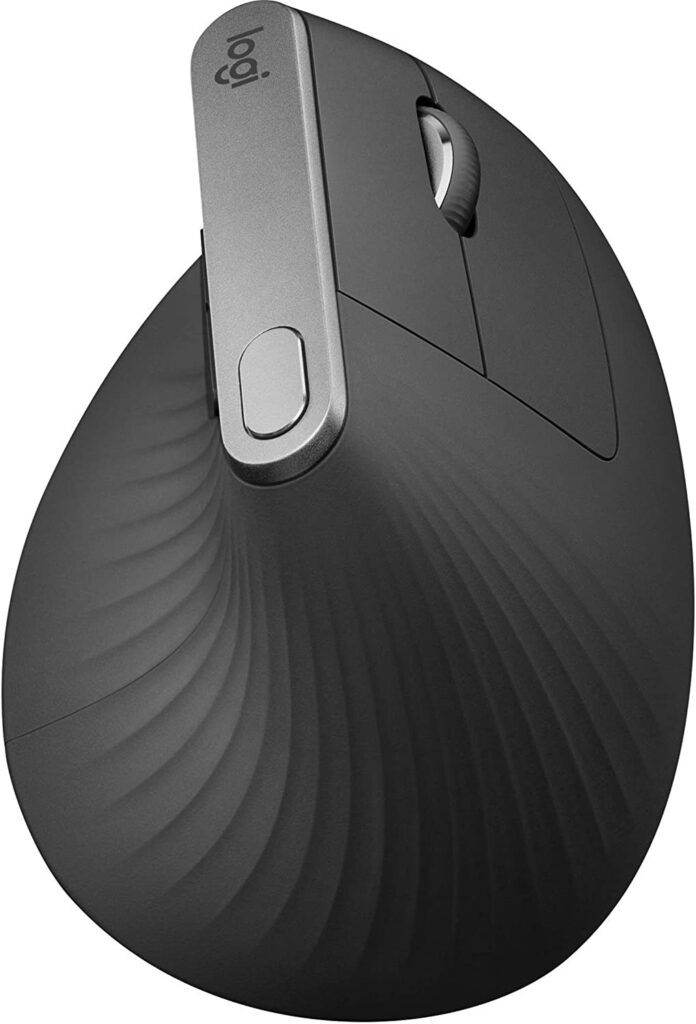 Utilizes a 57-degree angle to place your hand in a natural handshake position, preventing forearm twisting and reducing muscular strain by 10%.
In comparison to a traditional mouse with a 1000 DPI sensor, the 4000 DPI sensor provides more precise tracking and requires less hand movement.
With Logitech FLOW, you can seamlessly navigate across three computers and copy and paste text, images, and files from one to the other.
You can use it with up to three Windows or Mac computers using the included wireless USB unifying receiver or Bluetooth smart technology, or you can use the USB-C charging cable.
Buy Logitech MX Vertical Wireless Mouse for $94.99 here
2. Logitech Lift Vertical Ergonomic Mouse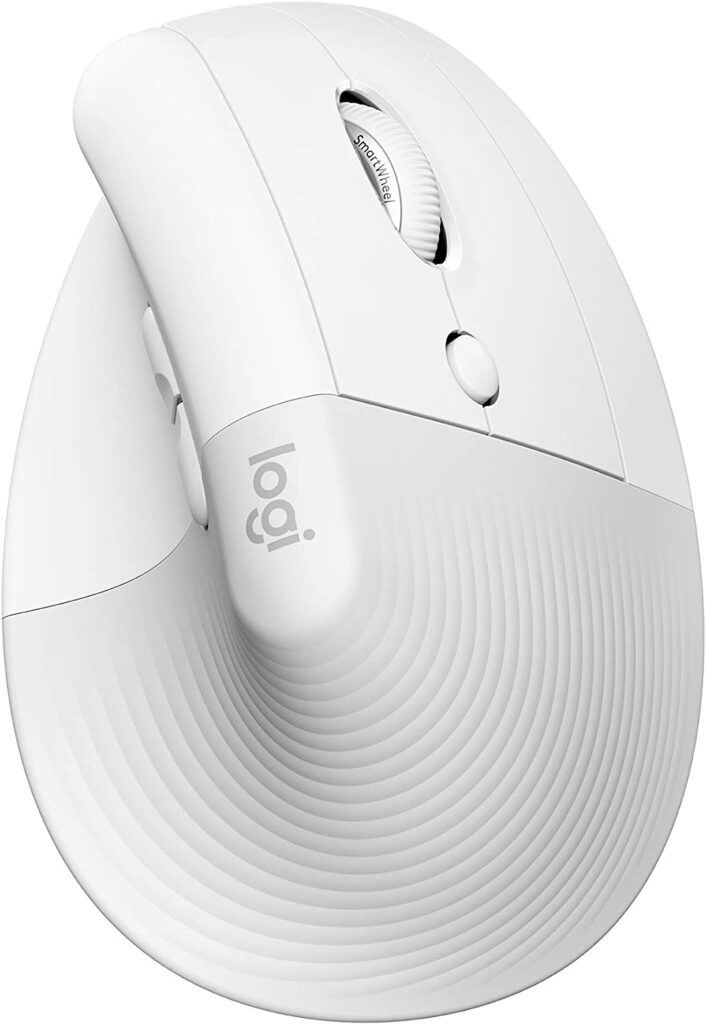 If desk life is getting you down, lift yourself with the Logitech Lift Vertical Ergonomic Mouse – it's a comfortable fit for right-handed users with small to medium hands.
The Lift upright mouse features a soft-textured grip and snug thumb rest for a level of comfort above the rest.
As a result of Lift's vertical shape, your wrists will feel like they're in a new place all day long, and your forearms will be in a more natural position for maximum productivity.
With the Cordless Mouse, you can easily customize buttons, click whisper-quietly, and scroll smoothly with the SmartWheel.
Lift is a wireless vertical mouse that has been designed, developed, tested, and approved to meet the most stringent ergonomic standards.
You can connect to Windows, macOS, iPadOS, Chrome OS, or Linux using Bluetooth Low Energy or Logi Bolt USB.
Buy Logitech Lift Vertical Ergonomic Mouse for $67.99 here
3. Anker 2.4G Wireless Vertical Ergonomic Optical Mouse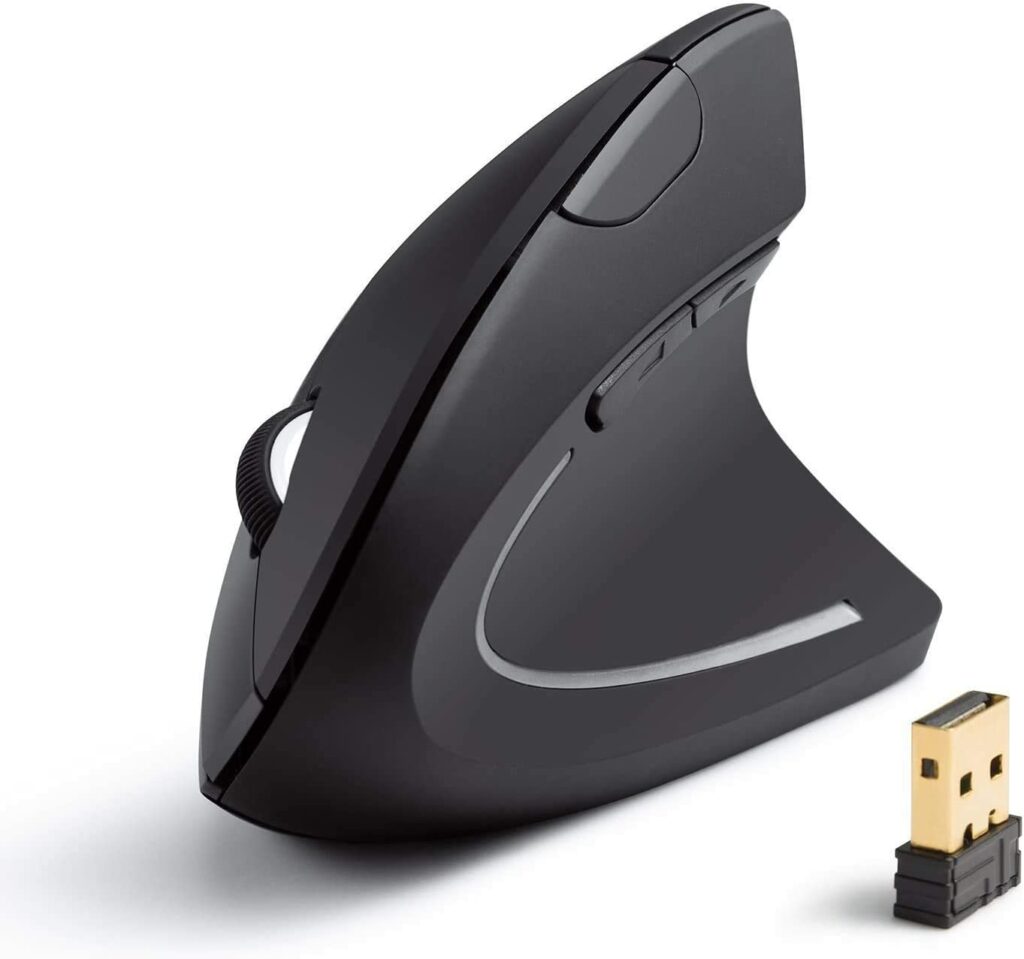 Have you had it with the traditional grip? Put an end to clunky and uncomfortable mice. With ergonomically designed thumb rests and grips, you will experience maximum comfort.
The science-based ergonomic design of the "handshake" encourages healthy neutral wrist and arm positions, which reduces overall strain and promotes smoother movement.
An optical tracker with DPI resolutions of 800, 1200, and 1600 provides smooth and precise tracking on a variety of surfaces, with enhanced sensitivity than standard optical mice. Its added next/previous buttons make it a convenient choice for internet surfers, gamers, and people who spend long hours at the computer.
The mouse provides you with better control over the systems on your computer thanks to five buttons. It offers a low-cost, effective solution for multiple computing needs, whether you're dragging and dropping, selecting large amounts of data, or casually gaming.
Buy Anker 2.4G Wireless Vertical Ergonomic Optical Mouse for $19.99 here
4. Perixx Perimice-513 Wired Vertical USB Mouse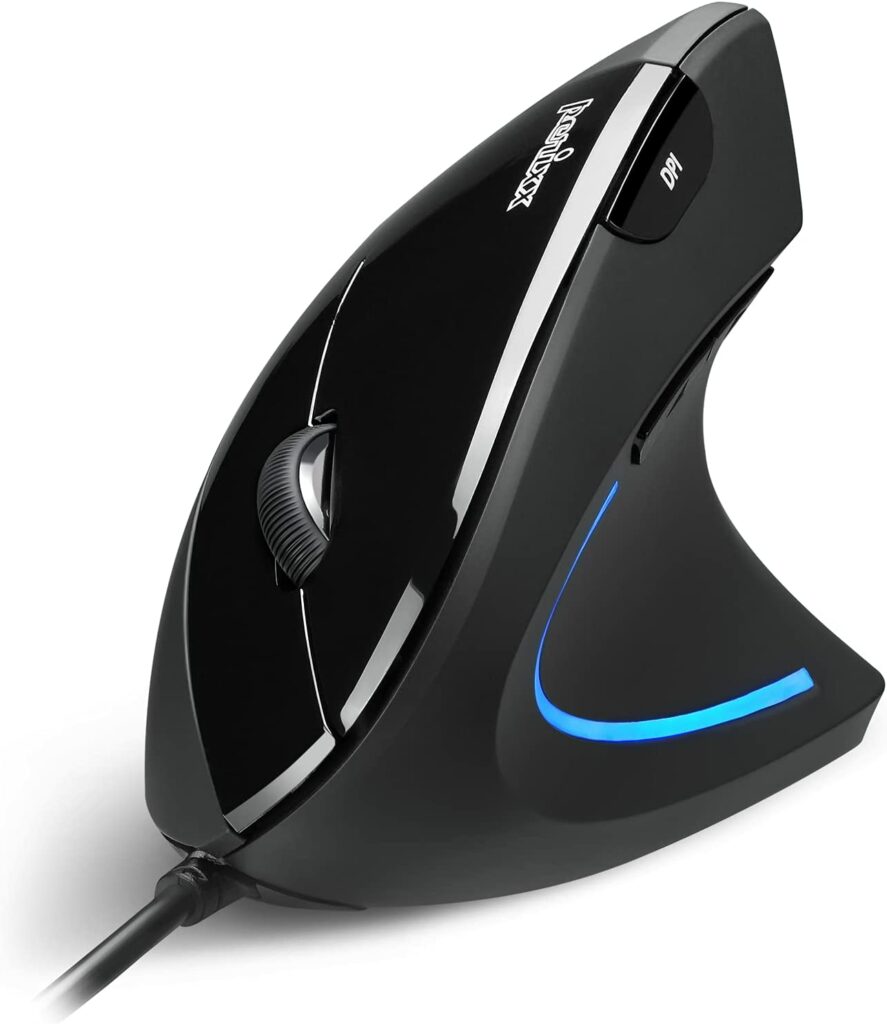 In addition to keeping your wrist in a natural position while using the mouse, the vertical design helps relieve carpal tunnel syndrome and muscle strains in the forearm and shoulder.
The right-handed design of this vertical is natural and ergonomic. The device is recommended for people with repetitive strain injuries (RSI) and those who work particularly long hours on a computer, such as office workers, gamers, and internet surfers.
Your forearm muscles can comfortably hold the mouse in a natural position by resting the entire palm on it instead of hovering the wrist above it. Controlling a mouse with repetitive gliding motions is a breeze with this mouse.
A simple six-button interface makes it easy to use multiple functions. Its intuitive two-level sensitivity adjustment makes it the most widely used 1000/1600 DPI setup.
Buy Perixx Perimice-513 Wired Vertical USB Mouse for $16.99 here
5. Vassink Ergonomic Mouse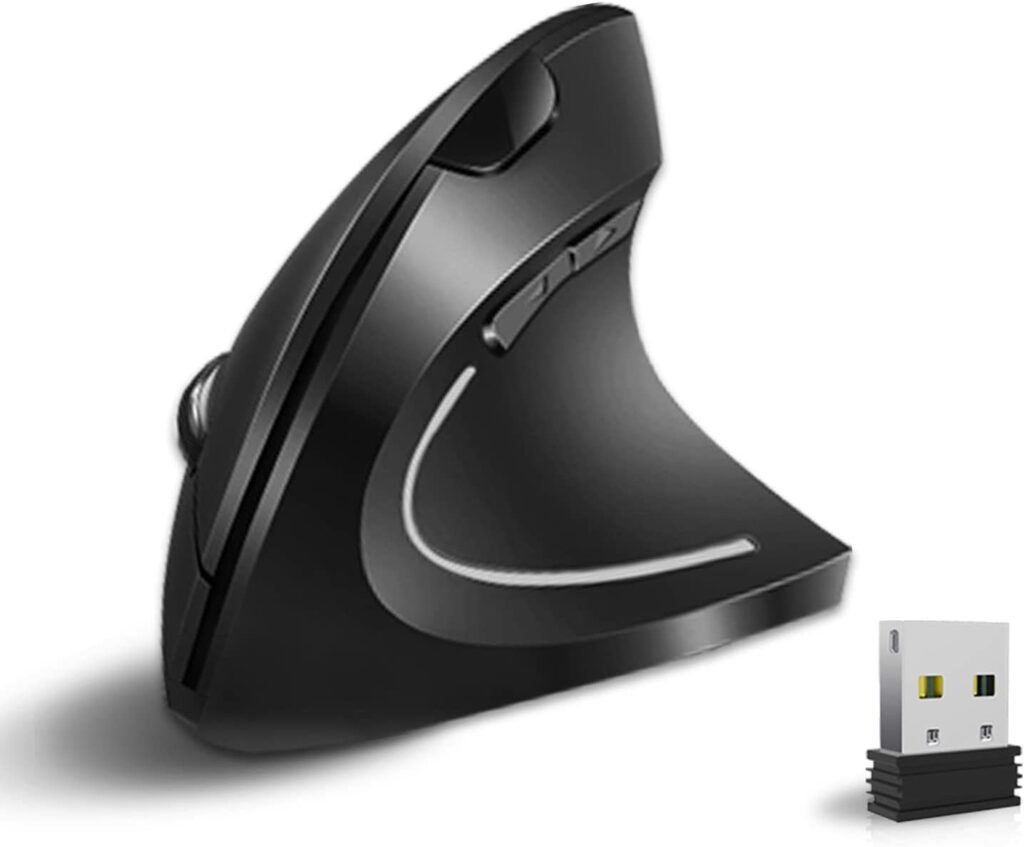 Designed to fit your palm's size and contour, this vertical wireless ergonomic mouse provides you with a more comfortable and natural way of controlling wireless mice.
With 6 convenient buttons, the ergonomic mouse is plug-and-play; its movement speed can be adjusted from 800/1200/1600 DPI. The optical tracking technology has a higher sensitivity than standard optical mice, enabling smooth and precise tracking on many surfaces.
With its built-in lithium battery and USB data cable charging device, this wireless mouse is more suitable for public places such as libraries, dormitories, offices, high-speed rail planes, etc.
Rechargeable technology enhances the durability of this wireless mouse.
Buy Vassink Ergonomic Mouse for $21.99 here
6. ASOYIOL Ergonomic Mouse Wireless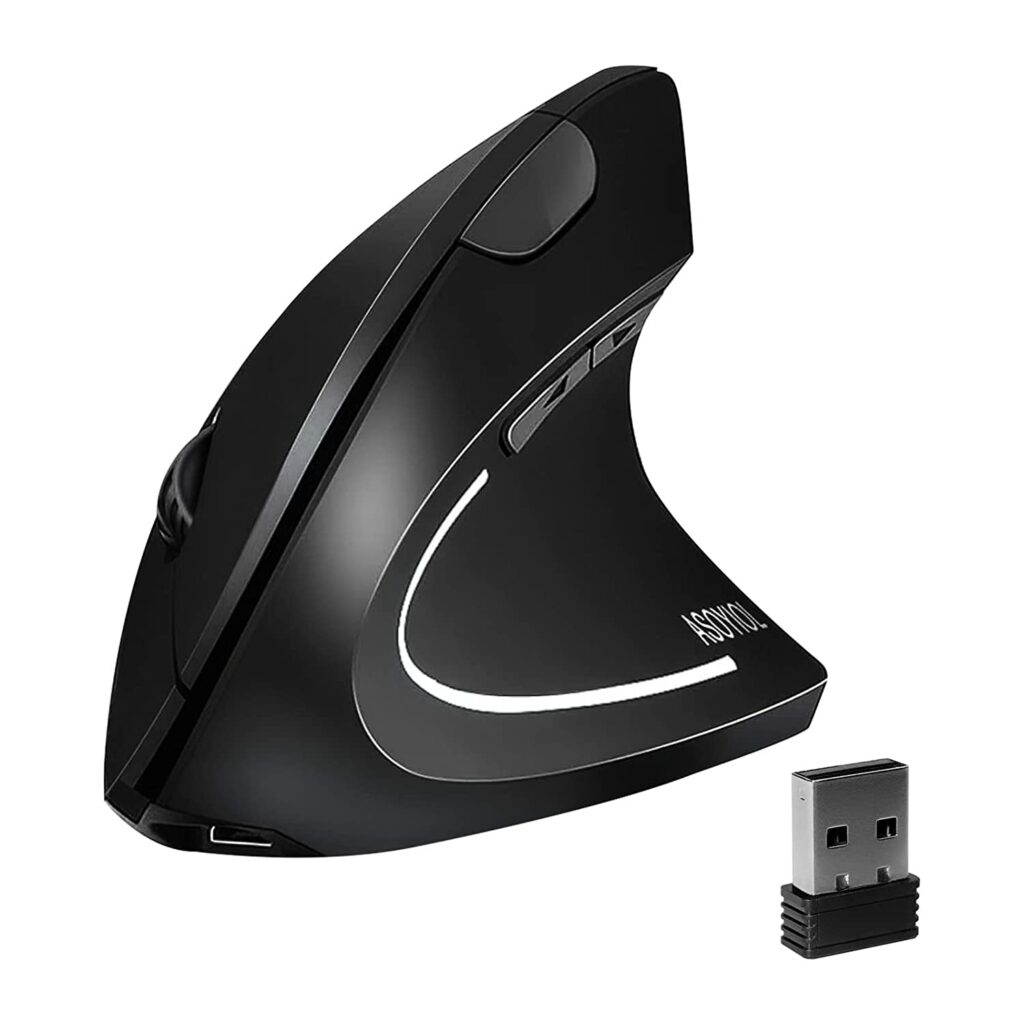 The 2.4GHz Vertical Ergonomic Optical Mouse for Laptops, Desktop, PC, Computer, and Notebook has 800/1200/1600 DPI and 6 buttons.
The use of ergonomic designs relieves stress on your hands and makes them healthier. It supports a wide range of operating systems including Windows 2000, XP, Vista, 7, 8, and 10/Linux.
The Vertical Ergonomic Mouse allows you to easily adjust the DPI of the mouse. The optical tracking system supports 800/1200/1600 DPI resolutions and is more accurate on a wide range of surfaces.
There are six buttons on this mouse, which makes it ideal for computer mouse use, games, and other network activities. It especially comes in handy because of the "Page Back" and "Page Forward" functions.
The built-in rechargeable battery and USB receiver at the bottom of the mouse make it easy to use.
Buy ASOYIOL Ergonomic Mouse Wireless for $21.99 here
7. Unipows BluetoothErgonomic Mouse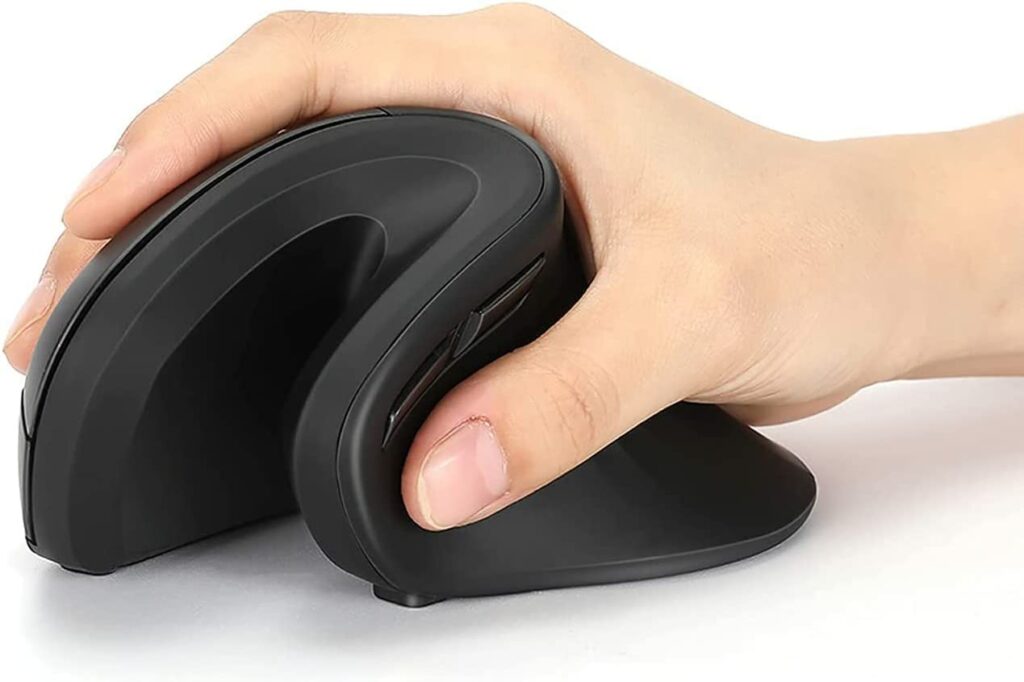 With its dual connection modes of BT 4.0 and 2.4G, this best vertical mouse for Mac can connect two devices simultaneously.
All USB-enabled devices are supported in 2.4G mode. The mouse is compatible with PCs, laptops, smartphones, and Macs. When browsing a webpage, the forward and backward buttons provide convenience.
There are 3 adjustable DPI settings (1000/1600/2400), which allow you to change cursor sensitivity quickly and smoothly over a variety of surfaces, meeting both ordinary and gaming requirements. The soft click helps keep you focused, reduces noise, and does not disturb others.
This vertical mouse is covered in skin-friendly materials and has a rubberized matte finish that provides a sturdy grip while resisting fingerprints and smudges.
You can buy the Unipows Bluetooth Ergonomic Mouse for $19.99
Final Words
There are several types of ergonomic mice available on the market today. Not every ergonomic mouse will meet your requirements, so it is always a good idea to do your research and then choose a mouse based on your requirements.
May you find the best ergonomic mouse!
What features are important to you when purchasing a vertical ergonomic mouse for Mac?
Disclosure: iOSHacker may receive a commission if you purchase products through our affiliate links. For more visit our privacy policy page.