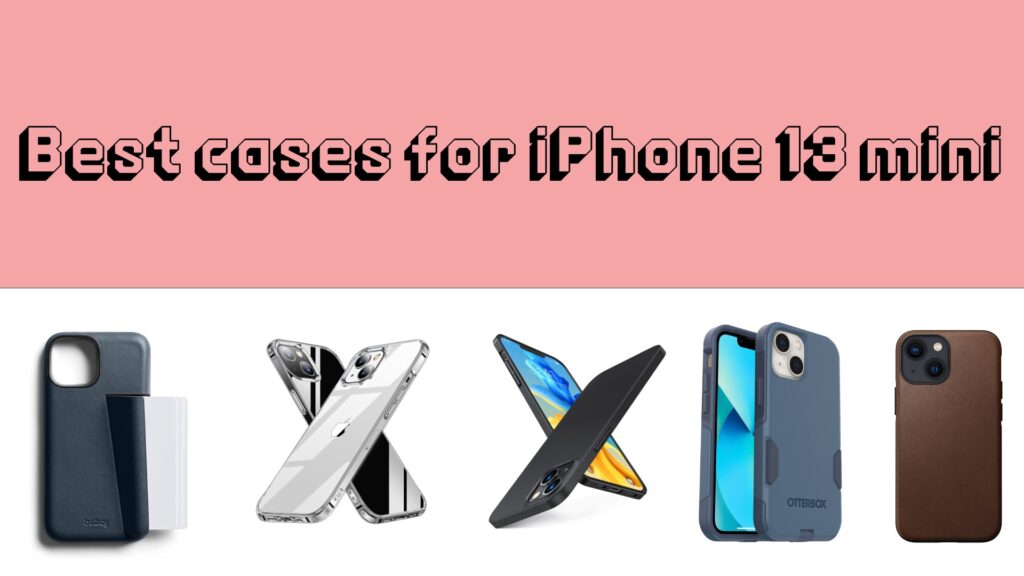 iPhone 13 mini might be the easiest iPhone to carry around, but that doesn't mean you won't end up dropping it every once in a while.
That is why it is essential to protect your precious device with these best iPhone 13 mini cases that protect your iPhone from all sides.
Phone cases provide an ideal blend of safety and aesthetics. Since the device costs you a fortune, it's best to ensure it stays in pristine condition and is free from scratches and other damages.
From silicone and clear cases to super slim and functional wallet cases, there are a plethora of options out there. Hence, it can be overwhelming for you to choose the perfect one.
But no need to sweat it! We have compiled a list of iPhone 13 mini cases that offer outclass features to protect your digital friend. Let's have a look!
Best Cases For iPhone 13 mini in 2023
Here are the best cases you can buy for your iPhone 13 mini in 2023 from well-known brands like TORRAS, AEDILYS, ORNARTO, OTTERBOX, Bellroy, and Nomad.
1. TORRAS Slim Fit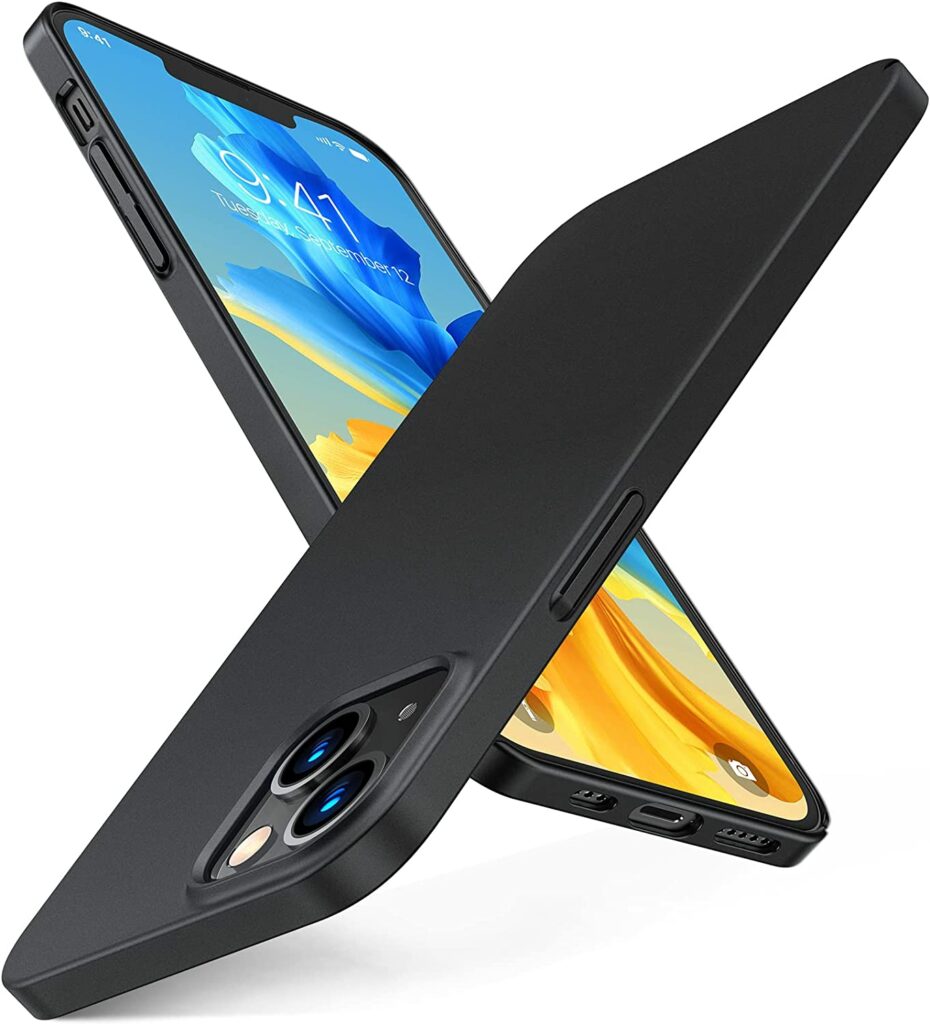 The case provides maximum protection from falls, drops, and scratches, despite being super slim.
TORRAS slim fit is like a missing puzzle piece for your iPhone 13 mini. It is so slim, super sleek, and chic therefore, it doesn't add extra burden and allows your phone to be put in/out of your pocket easily. Raised edges and lips ensure your display and camera are protected from damage.
X-Shock technology and military-grade protection are the highlights of this case. In addition, it is coated with a Nano-antioxidant which prevents it from turning yellow over time, provides a velvety soft feel, and keeps it shiny.
Buy Torras phone case for iPhone 13 mini for $16.99 here.
2. AEDILYS Shockproof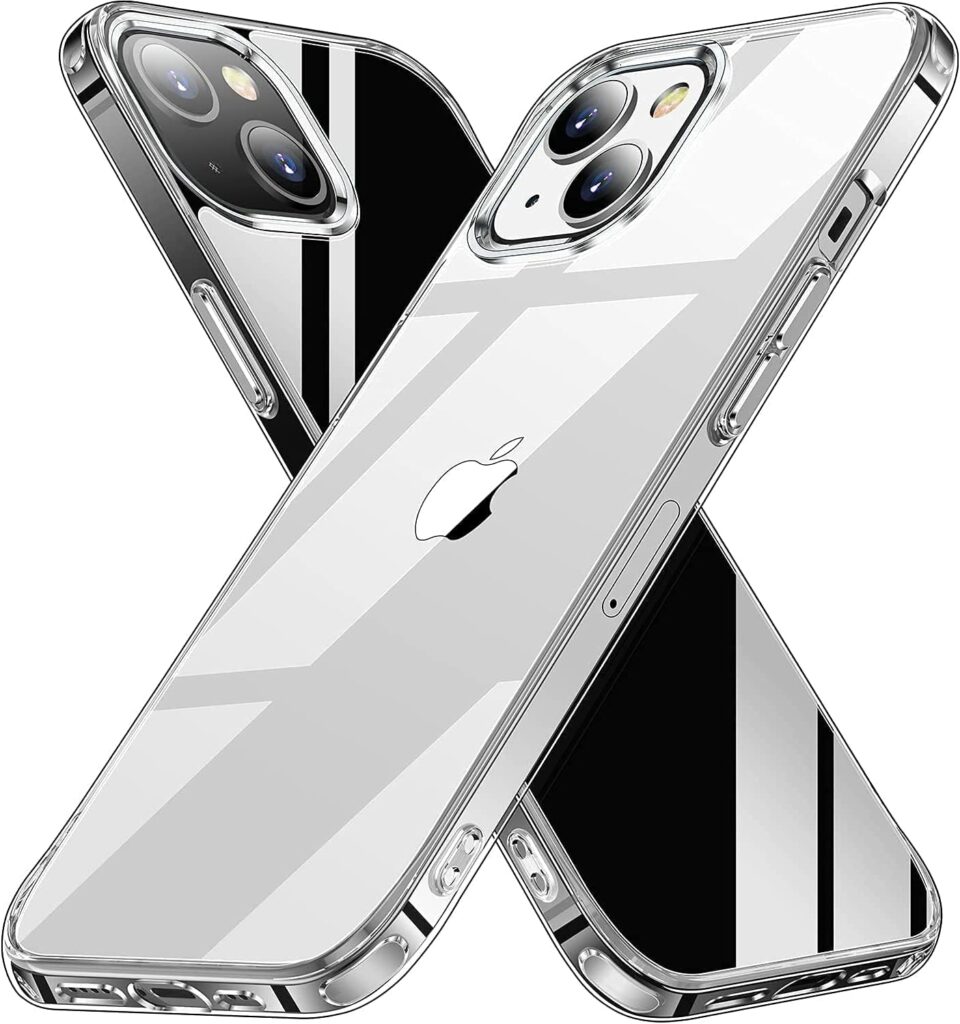 AEDILYS Shockproof phone case is designed for texting, gaming, and selfies. It has a process TPU frame that provides a secure, non-slip grip.
With this phone case, you can keep your phone's original sublime beauty while keeping it oil-free thanks to the high-grade Bayer's ultra-clear TPU and PC material. Plus, the anti-yellow coating effectively resists 99.9% of yellowing caused by sun exposure and sweat.
Featuring anti-collision airbags and tested to MIL-STD-810G standards, this iPhone 13 Mini Case protects your iPhone from severe shocks and damages. To create a comprehensive protection border around the backplane of the case, rigid polycarbonate has been used along with flexible shockproof TPU bumpers.
All in all, your phone fits easily in your pocket and looks sleek & stylish in your hand with only a 0.04-inch thickness of the case.
Buy AEDILYS Shockproof Case for iPhone 13 Mini for just $19.99 here.
3. ORNARTO Soft Gel Rubber Case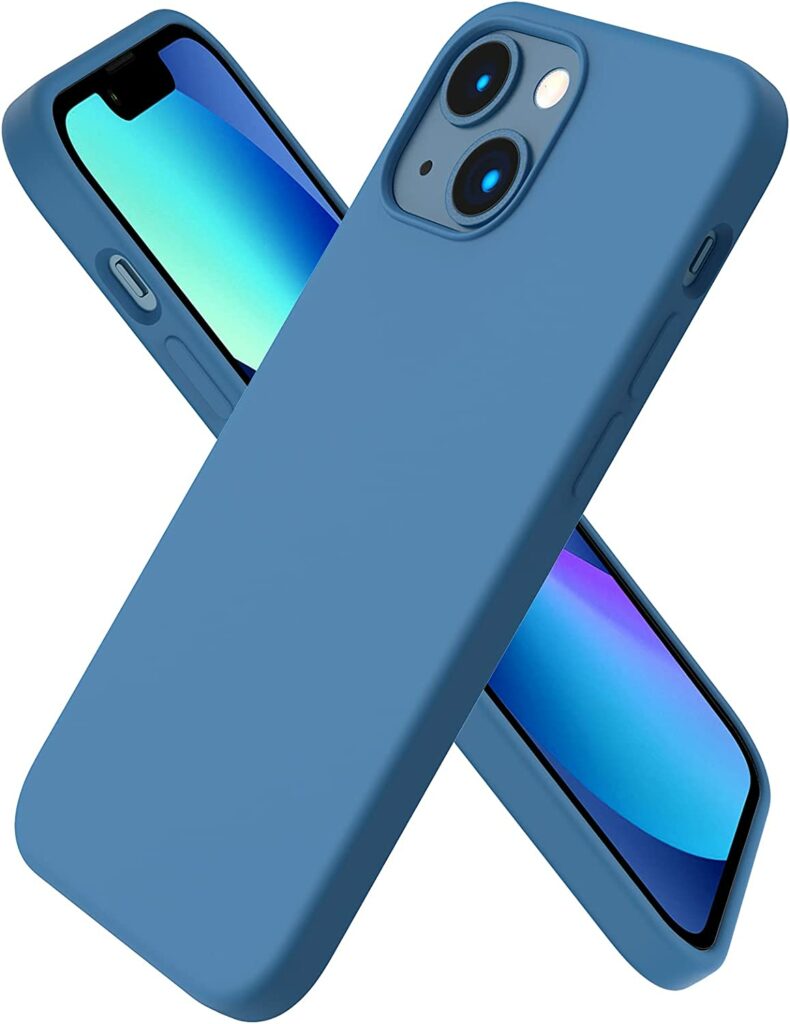 This premium iPhone 13 Mini phone case stands out and instills confidence and aesthetic taste in the owner.
The Liquid Silicone iPhone 13 Mini Case provides durability, reinforced toughness, and smooth touch, unlike more than 95% silicone cases.
As an added benefit, the inner microfiber cushion offers additional protection by hugging every corner in order to prevent any abrasion.
With a special raised bevel exquisite design for the camera, this phone cover provides maximum lens protection without affecting the wide-angle camera or flashlight.
You can choose any shade of pastel from Ornato's wide variety of simple and fashionable colors to match your Mini friend!
Buy ORNARTO soft gel rubber phone cover for iPhone 13 mini for $13.99 here.
4. OTTERBOX Commuter Series Case for iPhone 13 mini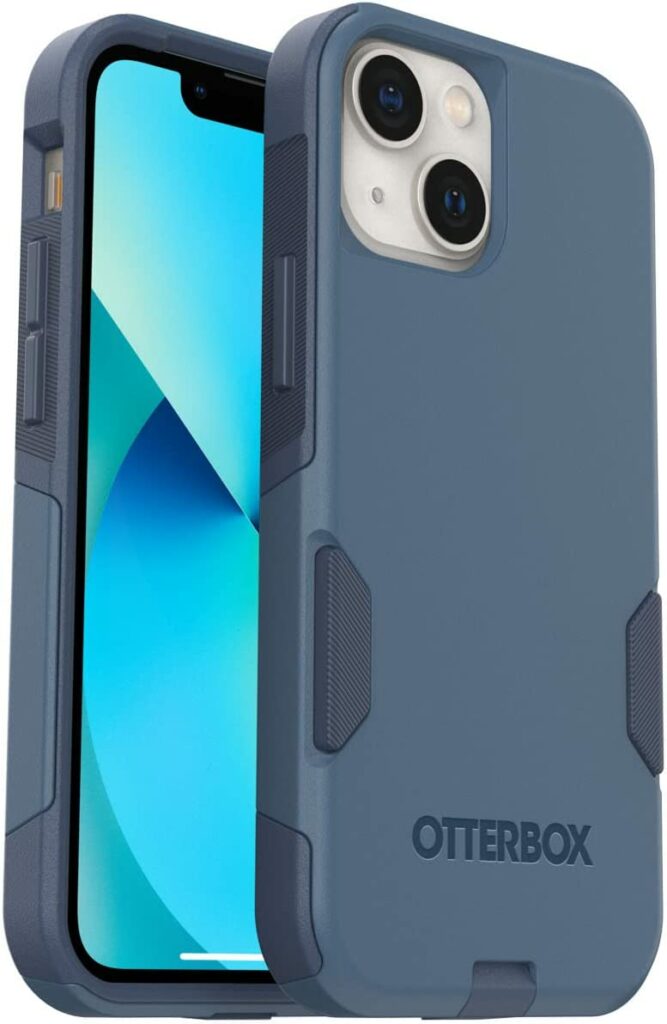 The Otterbox iPhone 13 mini Commuter series case keeps true to its name by balancing a pocket-friendly design along with premium drop and bump protection.
The iPhone case is made of two layers, a soft inner slipcover and a hard outer shell that deflects impacts and cushions the iPhone.
Designed to stand up to the daily grind, it is tested to withstand 3X the drops of military standards (MIL-STD-810G 526.6) with lasting antimicrobial technology that inhibits the growth of bacteria. Besides, port covers keep dirt, dust, and lint at bay.
Moreover, the back of the cover is equipped with soft grip pads so you can hold it comfortably and firmly for long periods of time.
Buy the Ottorbox phone case for $20.99 here.
5. Bellroy Phone Case for iPhone 13 Mini with Card Holder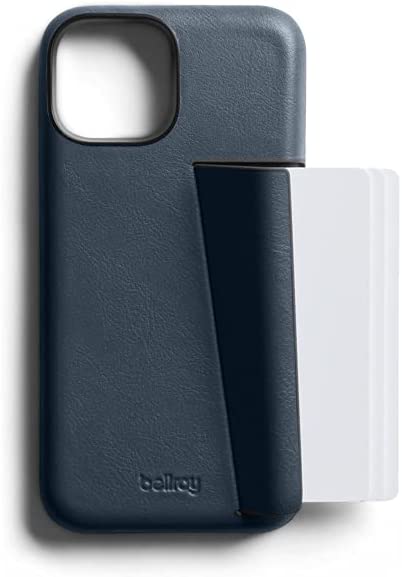 With a discrete card compartment at the back and a SIM card holder inside, this iPhone 13 case provides more functionality.
The leather feels soft to the touch and looks elegant. There is a neodymium magnet holding the flap for the cards in place, which helps keep the cards secure, but also makes it easy to open and close the card bay. Instead of carrying a wallet, you can now just use your phone case in a sophisticated manner.
Having a tapered edge at the top keeps the camera bump elevated when placed on flat surfaces and is comfortable to grip.
Buy Bellroy phone case for iPhone 13 mini for $59 here.
6. Nomad Modern Leather Case for iPhone 13 Mini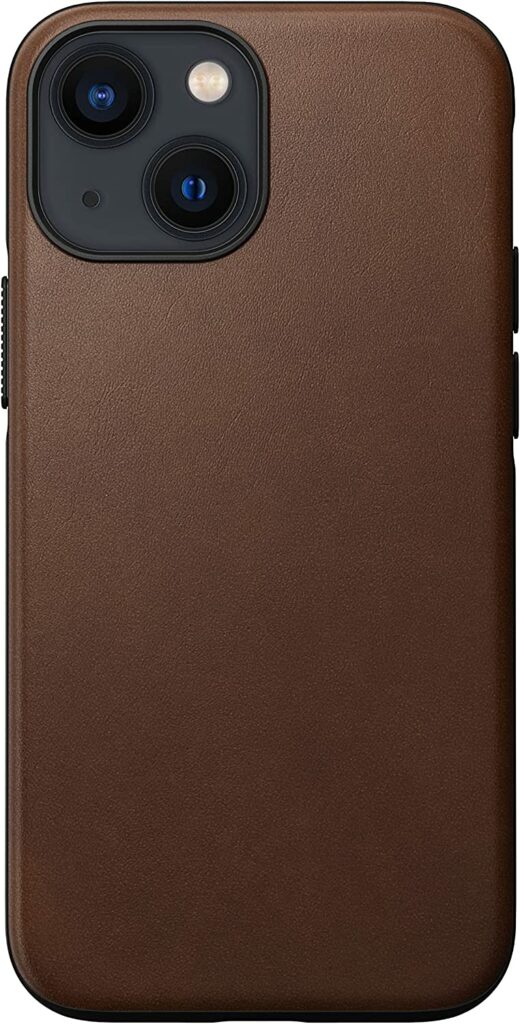 This case is crafted with Rustic Brown Horween leather from the USA, which develops a patina over time, giving it a distinct and special appearance.
The case has a satin-like feel and looks chic with its vegetable-tanned leather. Despite being super thin, it provides adequate protection against scratches and scuffs. This phone cover features a raised TPE bumper on the edge to protect your screen from all directions.
Additionally, it is compatible with wireless charging and also offers dual lanyard attachment points. You can also select from 7 stunning colors and take advantage of a three-year warranty.
Buy Nomad modern leather case for $70 here or through Nomad's site here.
Final Verdict
Any of the iPhone 13 mini cases on this list would be an ideal choice, it solely depends on which features and style you prefer. However, choose the one that fits perfectly, provides ultimate protection, and comes in fun colors so you can match your phone according to your style.
Do you like minimalist designs or pastel shades the best for phone covers? Let us know in the comments below.
Disclosure: iOSHacker may receive a commission if you purchase products through our affiliate links. For more visit our privacy policy page.