If you are also in search of the best Christmas gifts in 2021, you have come to the right place. Below we have compiled a list of iPhone gifts that will make your loved ones always remember you!
With the signs of life coming back to normal after the Covid-19 pandemic, we are witnessing pre-Christmas enthusiasm around the world. And most of us are unsure about what to send to our loved ones this Christmas!
Read on to find out the best Christmas 2021 gifts that you can give to your loved ones who own an iPhone.
AirPods 3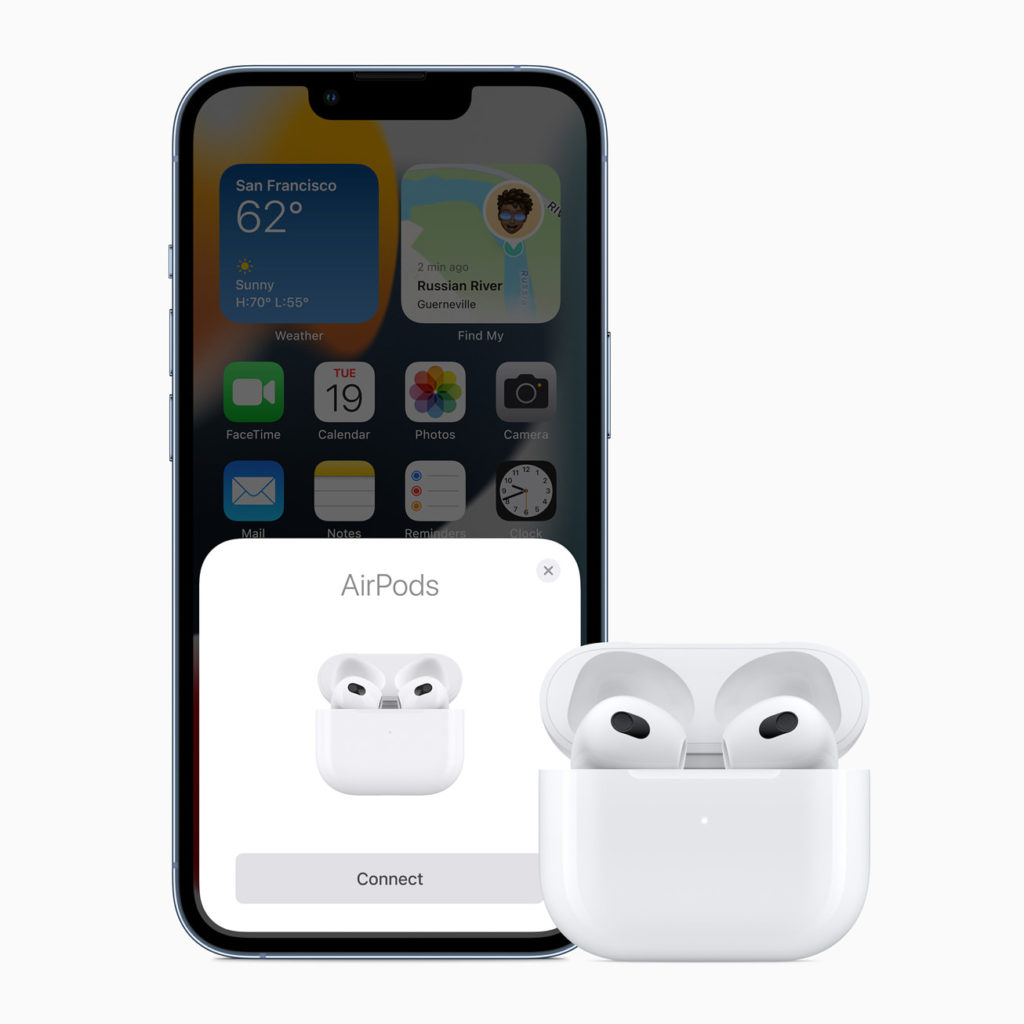 AirPods for iPhone users is the best pick this Christmas. The best thing about 3rd Generation Apple AirPods is that they offer outstanding sound with automatically adaptive EQ that tunes the music for you. The new design is more contoured and fit-in well into your ears.
Its force sensors enable you to easily control the music and answer calls which makes it one of the best Christmas gifts for iPhone lovers. Being sweat and water-resistant, they are ideal for workout sessions or swimming.
You can use them for six hours with a single charge; with 30-hours listening time with a MagSafe charging case. Its voice-controlled feature lets you connect it to Siri by commanding, "Hey, Siri". Moreover, sharing audio between iPhone, iPad, iPod Touch, or Apple TV is more than easy!
You can buy the AirPods 3 truly wireless headphones from Apple at a discounted price of $174.98 from Amazon.
Also consider:
Apple Watch Series 7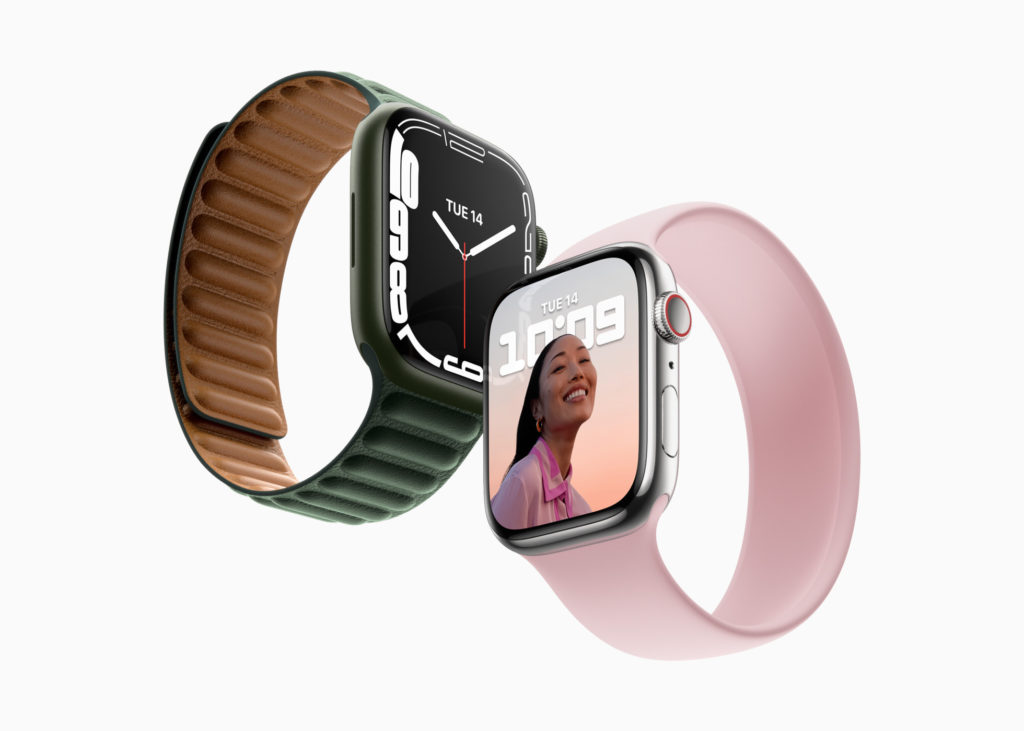 If you are looking for a bigger watch, there is no better option than Apple Watch Series 7. It has a bigger screen area than Series 6 making sure it's easy to see especially when in hurry.
Its crack, dust, and water-resistant features make it one of the ideal iPhone gifts for her. The best thing is your complete health profile stays on your wrist! You can measure your blood oxygen level, take ECG anytime, check high or low heart rate, and even can hear notifications about any irregular heart rhythm.
Apple Watch Series 7 helps you reach your sleep goals with its Sleep App. Moreover, its Mindfulness app keeps you on track with your daily life activities. You can track new Pilates workouts, tai chi, along with swimming, dancing, yoga, and running apps. While you can also sync your favorite songs, audiobooks, or podcasts, it is undoubtedly one of the best Christmas gifts for iPhone lovers.
You can buy Apple Watch Series 7 at the price of $429 at the link below.
Ultimate Ears Portable Bluetooth Speakers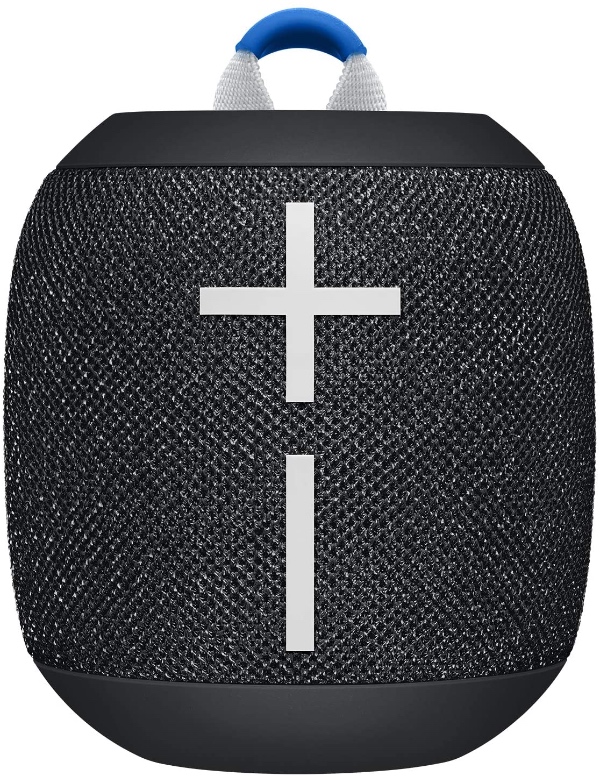 If you want to look further than Apple AirPods, this Bluetooth speaker by Ultimate Ears can be one of the best Christmas gifts in 2021. It has an astonishingly bigger 360-degree sound with more bass.
This portable Bluetooth speaker will make your Christmas more bountiful and joyous. Its outdoor boost button substantially increases sound and clarity. You can enjoy the music for whopping 13 hours, making your outdoor trips enjoyable and memorable. It is water, dust, and drop-proof so you can take it anywhere without worrying about damaging it.
You can buy the Ultimate Ears Wonderboom 2 portable speakers for $86 at the link below.
Also consider: Best Bluetooth Speakers In 2021 For iPhone or iPad (Under $100)
HP Instant Photo Printer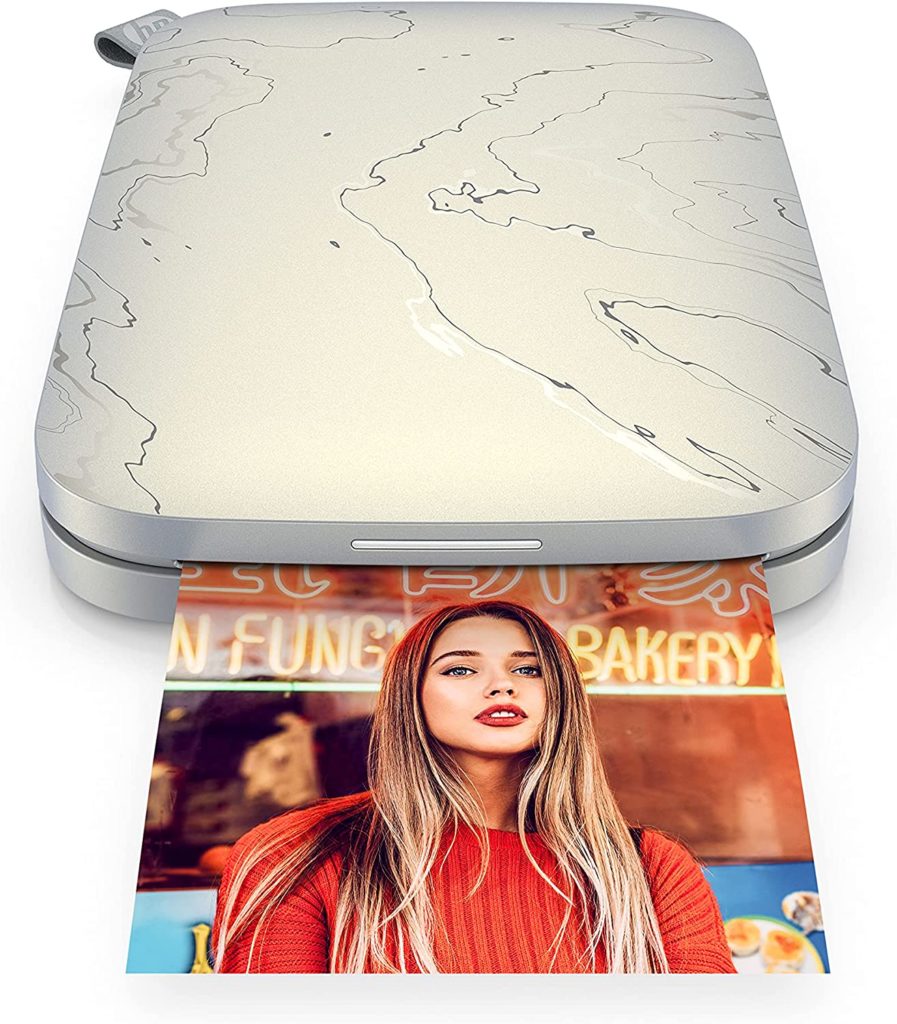 This instant photo printer is one of the best tech gifts to capture and print Christmas moments this year. With an HP instant printer, you can print 30 percent larger pictures. With the HP Sprocket app, you can access designer features, frames, filters, and stickers making your photos more professional.
You can find and print your social media photos. You simply need to hashtag your photos and print them using the HP Sprocket app. Want more features? You can view hidden videos, shared print queues, and more using its augmented reality feature. This unique addition will complete your best Christmas gifts in the 2021 list.
You can buy the HP Sprocket Select Portable charger for $99.79 at the link below.
Mophie snap+ Juice Pack Mini Magnetic Charger

The Mophie snap+ Juice Pack Mini Magnetic Charger is a unique Christmas gift that will simply wow your loved ones! Mophie's magnetic iPhone charger gives 100 percent extra battery.
It is compatible with MagSafe and any Qi-enabled smartphone. This one of the best iPhone gifts accurately fits on the back of your iPhone to charge it anytime, anywhere.
This portable charger for your iPhone comes with a snap adapter. If you have a non-MagSafe compatible iPhone, just attach the metallic ring to your phone.
This way you can make it compatible with snap+juice pack mini and charge your smartphone. This iPhone gift works well with Smartphones, iPhones, Google Pixel, Samsung Galaxy, Qi-enabled Devices. However, it is not compatible with iPhone 13 Pro.
You can buy this MagSafe compatible mophie snap+ Juice Pack Mini Magnetic charger for $49.99 at the link below.
Also consider: Cheaper Alternatives To Apple's MagSafe Battery Pack For iPhone 12
Philips Hue Play Smart Light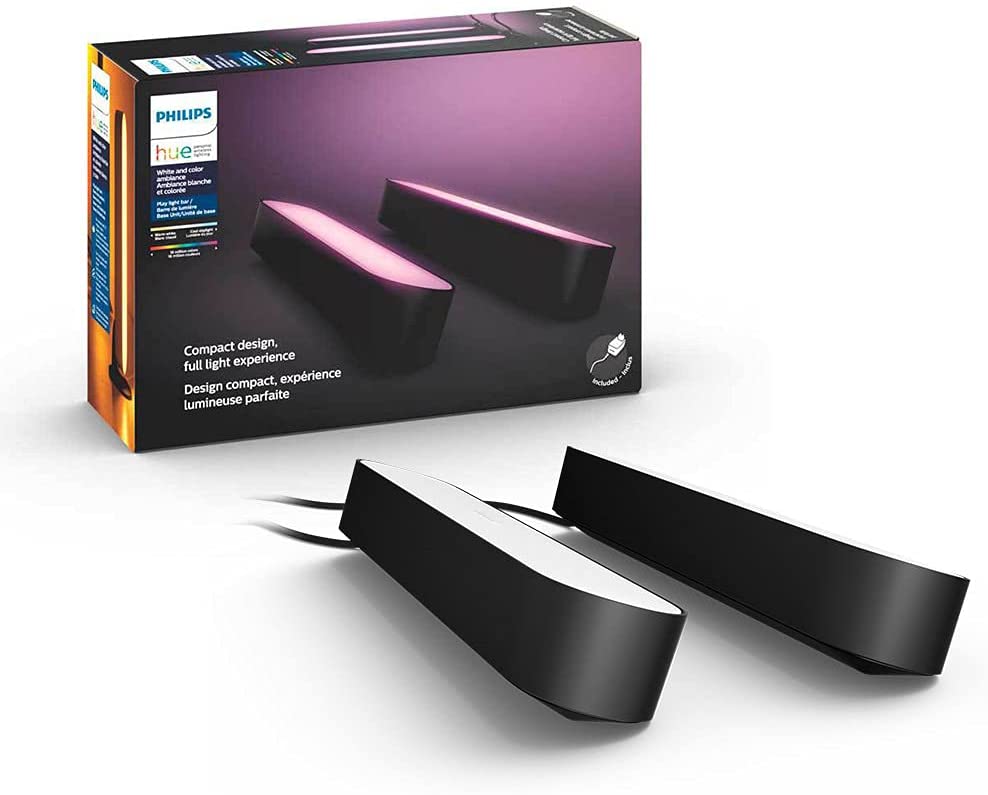 One of the best tech gifts by Philips will light up your Christmas décor. This smart light can be connected to 3 hue plays on one power supply. Its voice-controlled feature with Amazon Alexa, Apple HomeKit, or Google Assistant makes it an ideal gift for tech lovers.
Moreover, you can also pair up this smart light with other smart devices or Samsung SmartThings system. Its smart design adapts well to any kind of setting in your living room. You can place it behind your TV or lay it on the floor to light up your walls and ceiling.
This Christmas gift expands your smart home experience. Make sure you buy Hue Hub to have a complete smart light experience.
You can buy the Philips Hue Play White & Color Smart Light for $149.99 at the link below.
Nomad Wireless Charging Station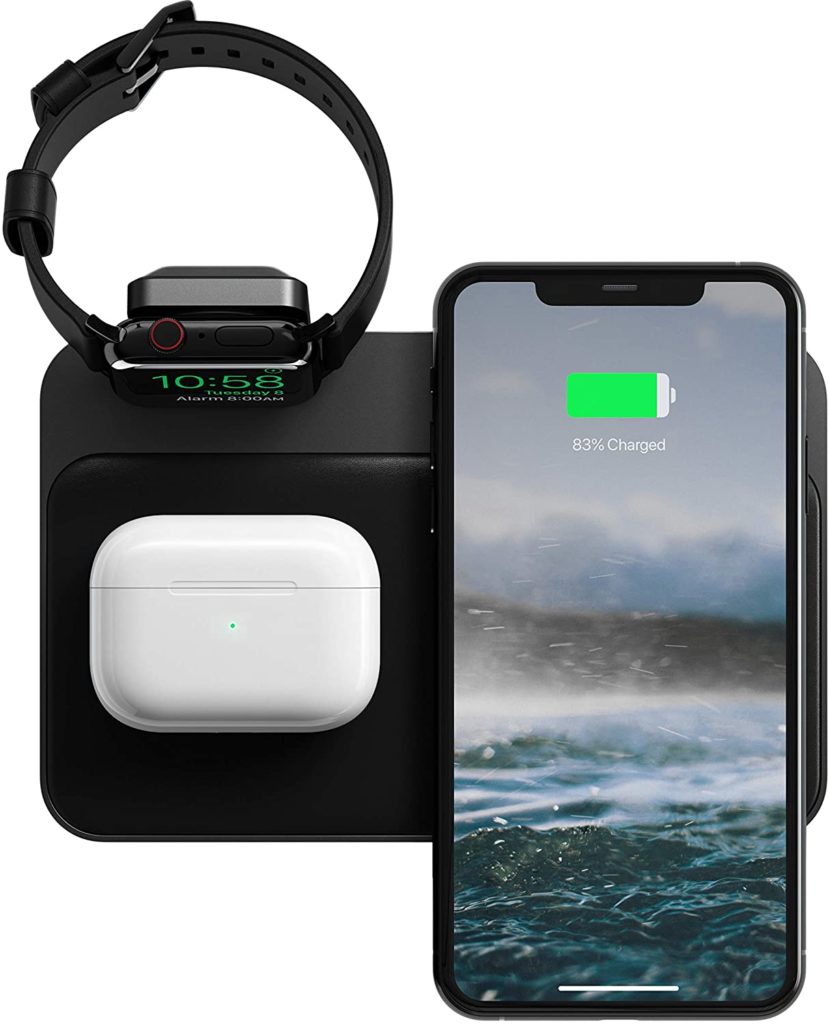 The Nomad Wireless Charging Station is one of the best tech gifts for Christmas in 2021. This multi-device charger can charge up to 5 devices at one time. You can connect the devices to USB-C and USB-A ports when required.
Its leather top along with an anodized aluminum base gives it a robust and sturdy base fulfilling all your charging needs. Its light sensors indicate the charging status of your devices.
You can buy the Nomad Wireless Charging Station for $189.99 at the link below.
Also consider:
Are you ready to buy the best Christmas gifts in 2021 from the above list? Share with us in the comments below.
For more tech gifts, stay tuned to iOSHacker.com.