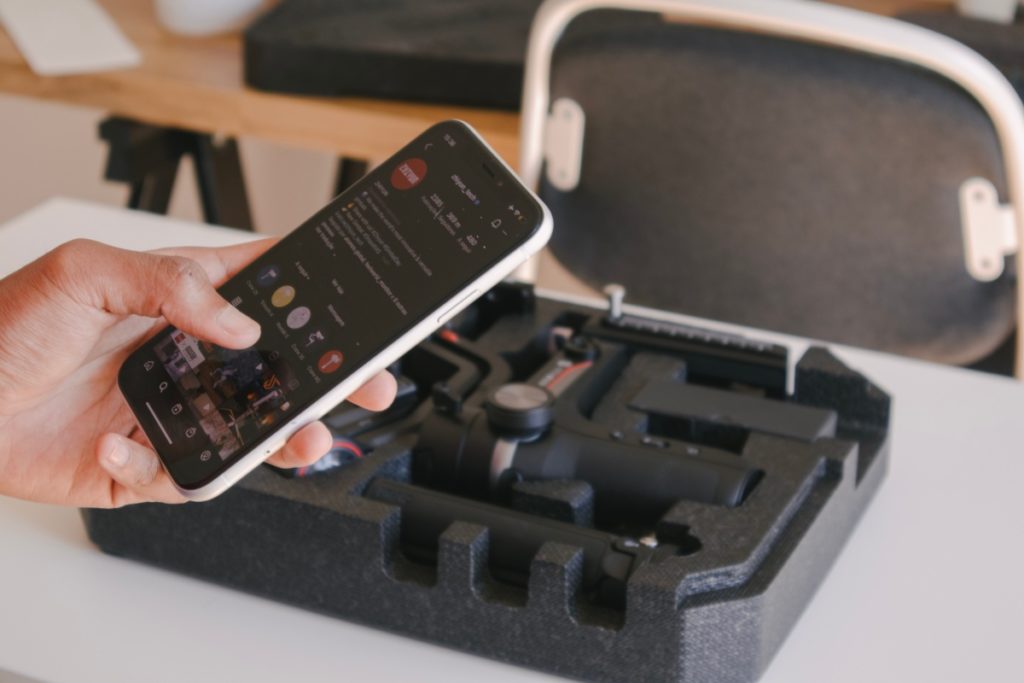 Are you on the hunt to buy the best gimbals for iPhone to take your videography to the next level? Then look no further than the amazing iPhone gimbals that we have featured in this roundup.
I have been updating you about different iPhone accessories such as iPhone cases, or iPhone-controlled air purifiers, pet cameras, or even iPhone controlled smart bulbs. Today I am going to talk about a different yet very important accessory. Today we are going to talk about the best iPhone Gimbals!
I have a list of some of the best gimbals for the iPhone in 2022. This includes great products from well known brands like DJI, Hohem, Zhiyun and Moza.
Best Gimbals for iPhone
Read on to learn about gimbals and found out about the best gimbals for iPhone you should be buying for 2022.
1. DJI OM 5 Smartphone Stabilizer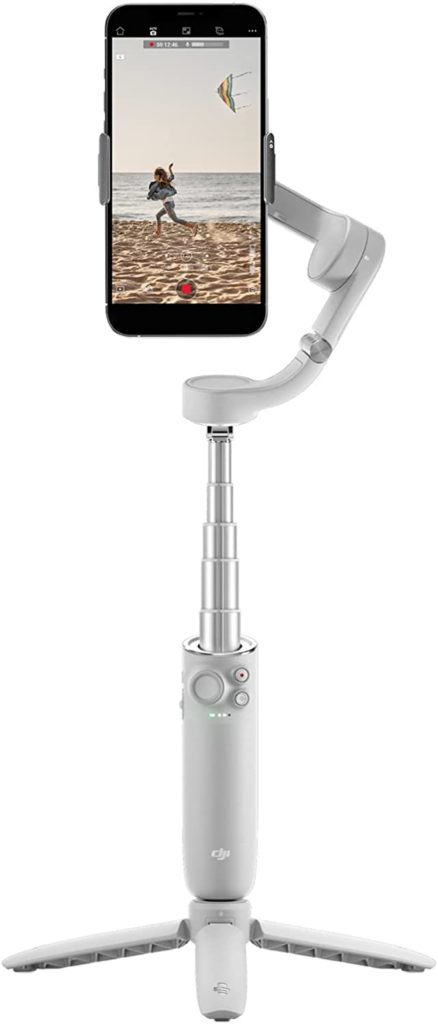 DJI's iPhone gimbals are portable and palm-sized. This lightweight and versatile smartphone tool help you win the photography or videography game. You can enjoy flawless videos, photos as well as automatic tracking. Its built-in extension rod fits in more friends in a selfie, and films a wider view.
This smart gimbal stabilizer is one of the best gimbals for the iPhone that helps you make a vlog or do live streaming easier than before. Its ShotGuides feature automatically detects the environment and suggests a shot sequence.
It magnetically holds your phone so that you don't need to worry about calibration or balancing. Moreover, its Active Track 4.0 has a next-generation algorithm that tracks the subject with great responsiveness and stability.
You can buy the DJI OM 5 Smartphone Gimbal for your iPhone for $159 at the link below.
2. Hohem iSteady Mobile Plus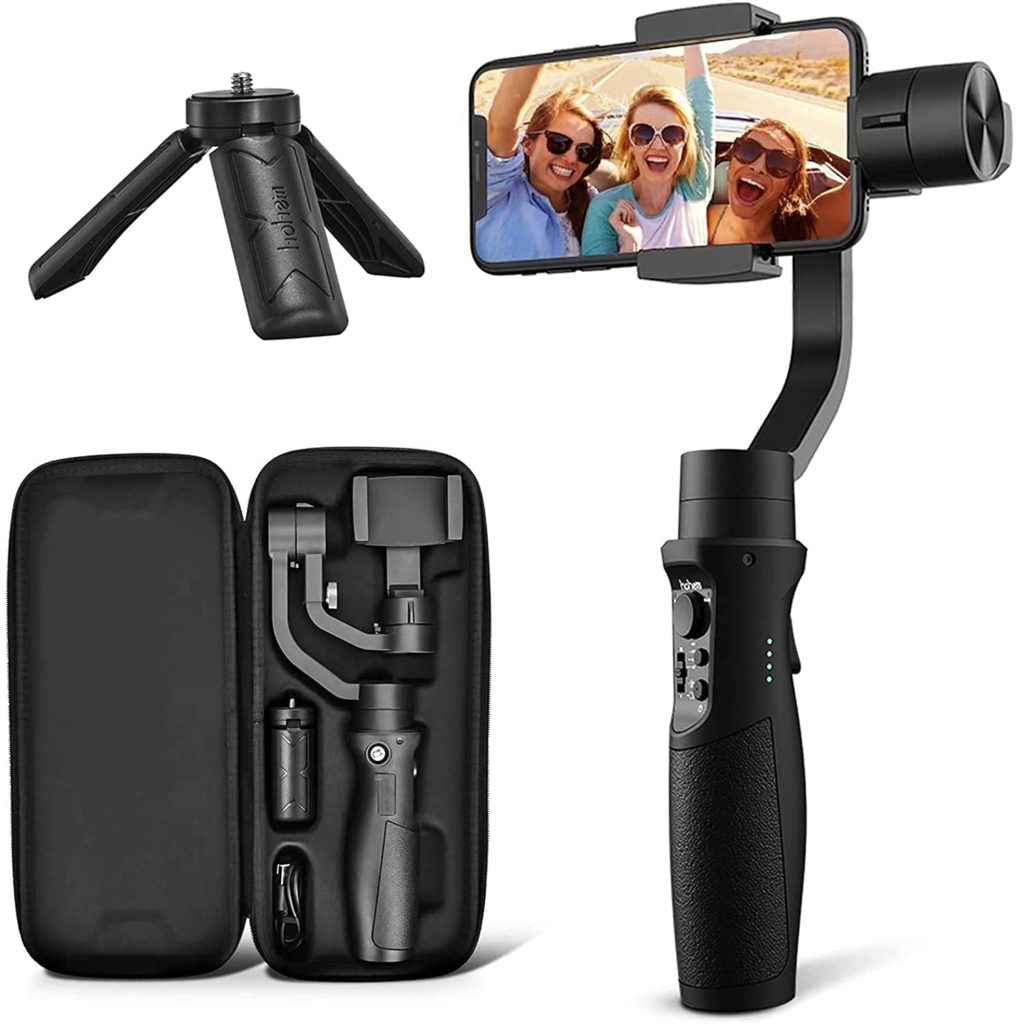 Hohem iSteady Mobile Plus gimbal has a new feature of 'inception' mode that rotates your phone 360° spontaneously during video recording sessions. Its superb and exceptional video-making experience makes it one of the best gimbals for the iPhone in 2022.
The updated sports mode enables you to shoot videos during running, cycling, or traveling. Its motion-sensitive 3-axis variable speed adaptation transforms shaky, hard-to-watch videos into smooth and professional ones. Its time-lapse feature tracks objects for up to 12 hours with dynamic effects. It captures the movement of all the targeted objects within seconds.
Hehom gimbal is compatible with iPhone 13, iPhone 13 mini, iPhone 13 Pro, iPhone 13 Pro Max, iPhone 12 Pro Max, XS Max, XS, XR, Samsung devices, Huawei devices and more.
You can buy this iPhone Gimbal by Hohem for $84.14 at the link below.
3. Zhiyun Handheld Gimbal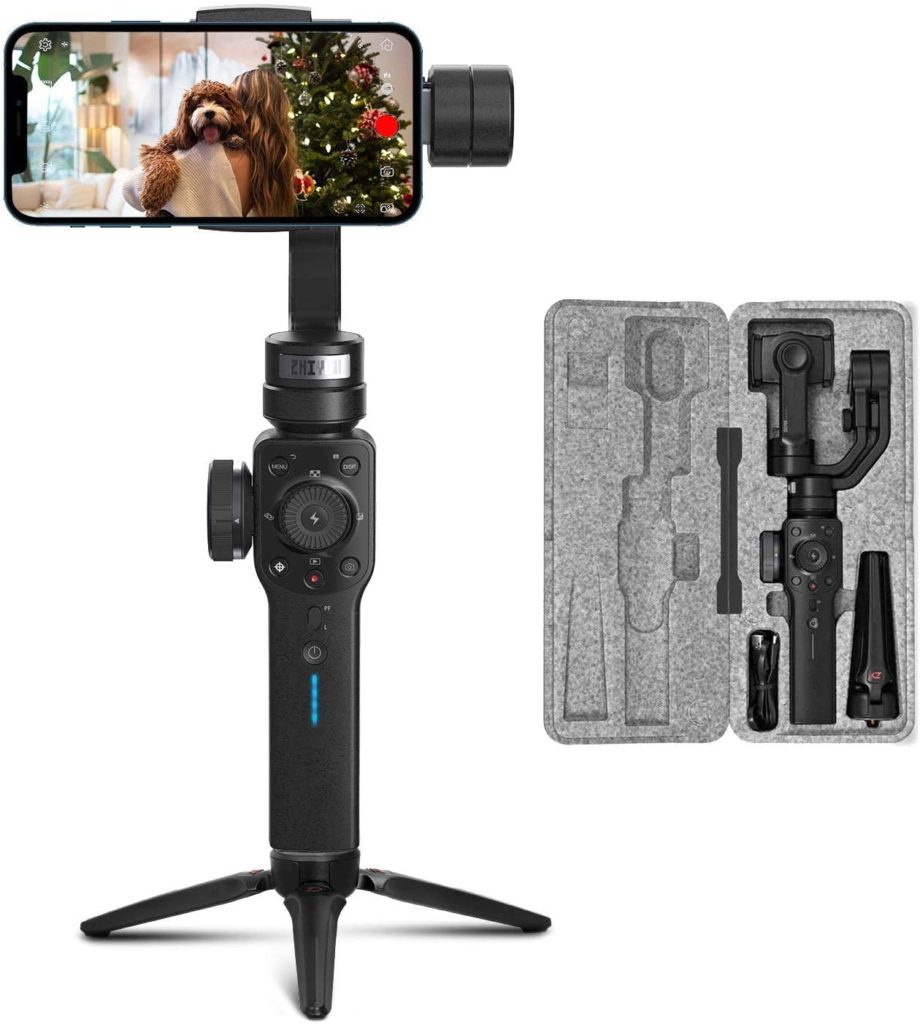 Zhiyun brings the best gimbals for iPhone if you are looking for a handheld device such as your iPhone 13. Its new key design gives you instant control over all the features. It also reduces the inconvenience of touching the screen, set the gimbal as well as a smartphone camera.
In order to balance the phone into the gimbal, keep it as close as possible against the tilt motor. In order to adjust the gravity center release the Roll axis thumbscrew on the back. And if you want to change the angle and take close-up photos, simply rotate the focus handwheel. The Instant Scene Transition, Time Lapse Expert, and Object Tracking feature make it one of the best iPhone gimbals.
You can buy the Zhiyun Smooth 4 for $99 at the link below.
4. Moza Mini Gimbal Stabilizer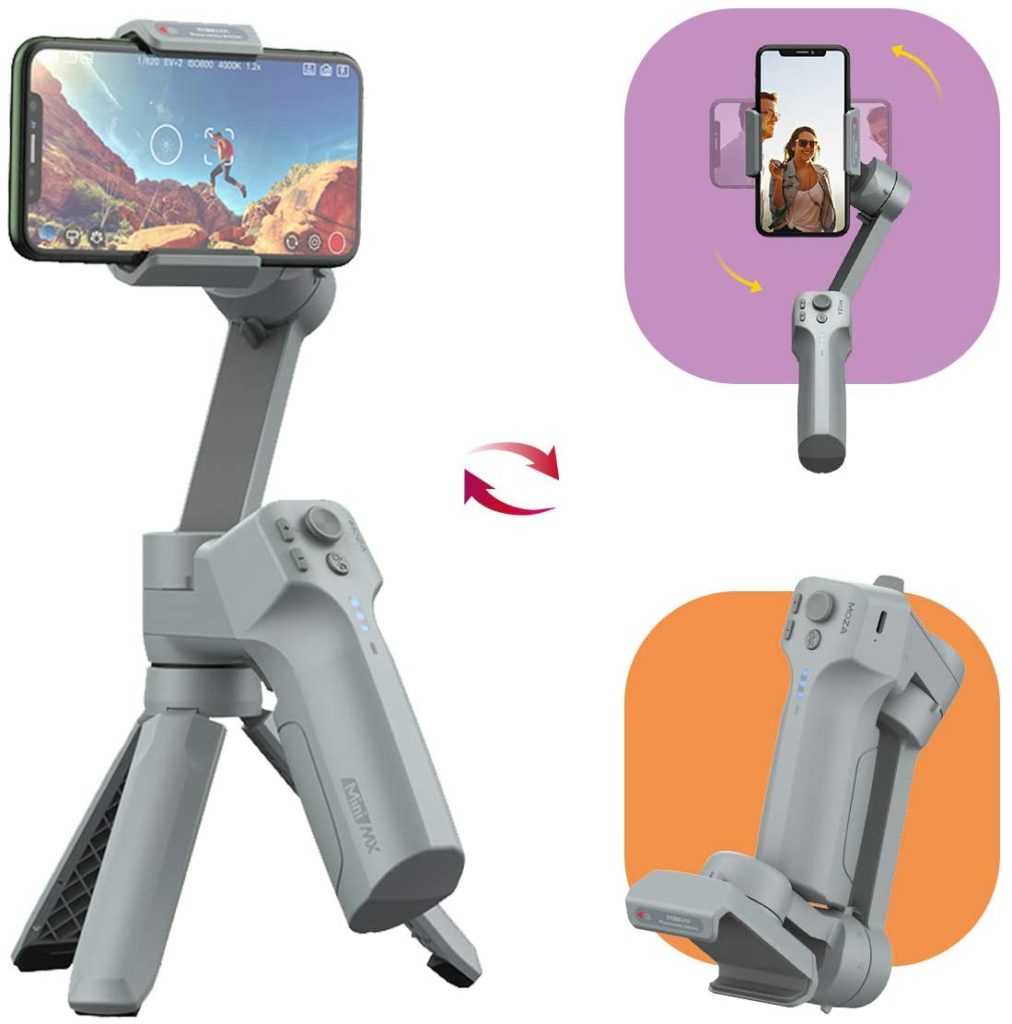 Moza mini gimbal stabilizer has some glaring features you would love to try. It supports superb camera control which helps in filming professional videos. With its quick switching between portrait and landscape mode, the all-in-one Intuitive Operation Panel lets you control the gimbal with one hand.
Its pocket size ergonomic design is easy to be stored in a handbag. Moreover, its maximum payload of 280g/9.9oz makes it easy to film using a large-screen smartphone. Its ergonomic setup makes it one of the best gimbals for iPhone in 2022 that allows you to make videos in different angles to capture the best shot. The Moza Genie feature offers massive built-in shooting templates that make your videos and pictures fun and creative.
Its simple Smart Gesture Control also simplifies the start and stop of the recording with a single hand. If you want a longer running time, Moza gimbal is for you which gives you 20 hours of battery life.
5. DJI Osmo Mobile 3 Gimbal Stabilizer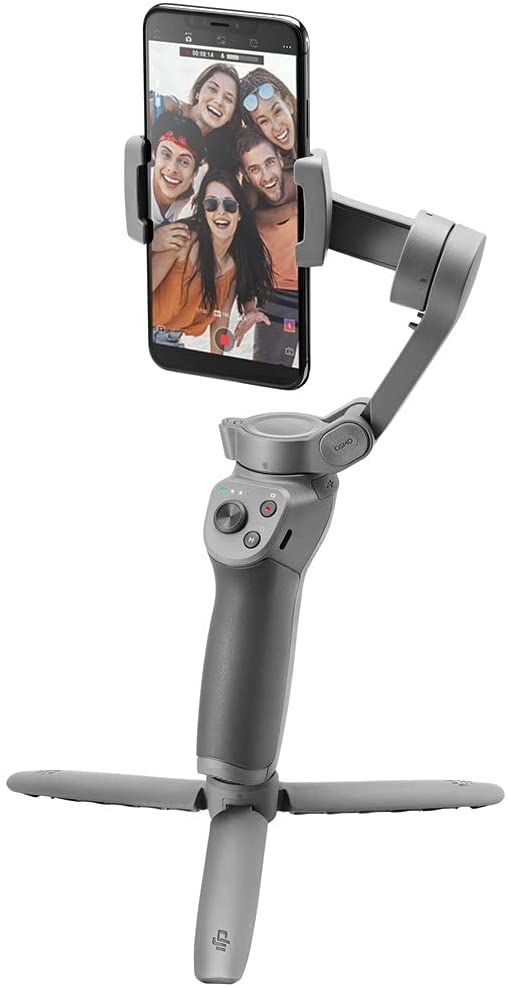 Here is another gimbal by DJI on our list. This handheld gimbal is sleek and foldable which helps you carry your phone anywhere. This smartphone stabilizer is one of the best iPhone gimbals for content creators.
Now you can share the extraordinary and everyday moments in a creative way using its Story mode. Its Gesture Control feature makes your shoots perfect with both front and rear cameras. For capturing dynamic and unique angles during traveling or playing games its Active Sports Mode is a go-to feature.
6. Hohem Foldable Gimbal Stabilizer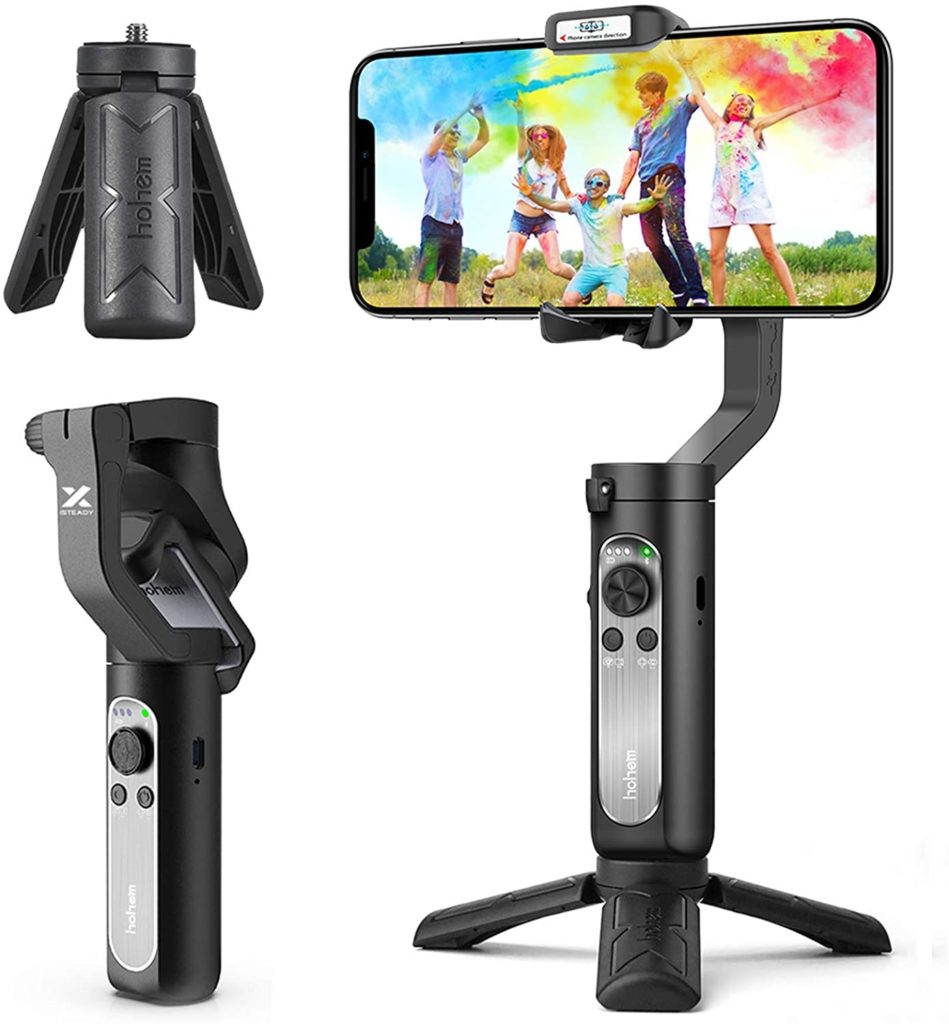 Hohem's foldable gimbal for iPhone is the lightest handheld gimbal stabilizer you could find. Weighing only 0.57lbs, you can keep it in your pockets or handbag without feeling any burden. Perfect for traveling as you can capture fun moments anywhere.
Its Moment Mode provides 7 templates that turn your plain and dull videos and pictures into stunning moments. Also, its automatic rotation to 270°/180° gives you cinematic imagery making it one of the best gimbals for iPhone.
The upgraded gimbal by Hohem, gives massive features likes AI, Beauty Filters, Face Tracking, and Timelapse. Moreover, you can use its 4 unique modes to fulfill your filming needs. With its brushless motor Anti Shaking algorithm, you can make smooth and steady videos.
This gimbal is compatible with iPhone 11XS Max, XS, X, Samsung Galaxy S10, ES10 Plus, Note10, Huawei P40P40+P30, and Mate 30.
Which gimbal stabilizer you would love to try? Share with us in the comments below.
For more iPhone accessories, stay tuned to iOSHacker.com.