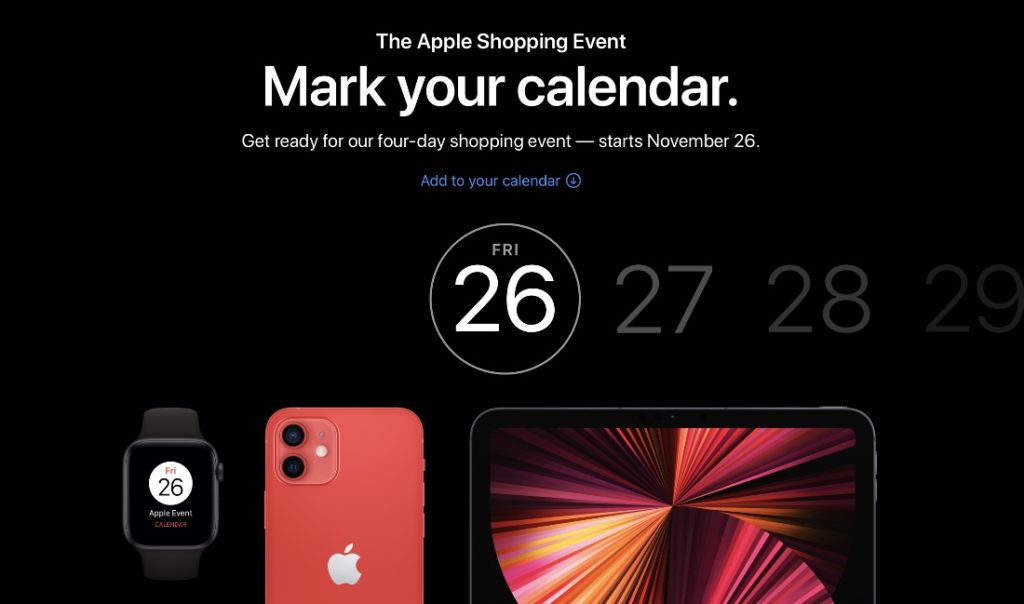 Apple has announced its Black Friday – Cyber Monday Shopping event that will kick off on November 26, 2021. The shopping event will last until November 29.
Apple is going to giveaway gift cards with eligible purchases of iPhones, iPads, Mac and AirPods. Apple's gift cards will range between $50 up to $200 and the worth of the gift card will depend on the product purchased. Users will be able to use their gift cards on the next Apple purchase or on its online stores.
The gift cards promotion Apple is offering is quite limited and does not include the latest iPhone 13 lineup. Instead Apple is offering a $50 gift card only if they buy an iPhone 12, iPhone 12 mini and iPhone SE.
Newer Apple Watches are also not included in the promotion, and users will only get $50 gift cards if they buy Apple Watch SE or outdated Apple Watch Series 3. You can also buy Apple Watch SE for $219 (a $60 discount) from Amazon.
Apple is giving away $100 gift card on the purchase of an iPad Pro, 13-inch MacBook Pro, MacBook Air or Mac mini. If you buy a 27-inch iMac during the promotion period you are eligible for a $200 gift card.
With AirPods Apple is offering gift card up to $75 in value. The promotion applies on AirPods Pro and AirPods Max, with the maximum value gift card being limited to AirPods Max. Apple could be giving a $50 gift card with AirPods Pro, however users are better off buying the AirPods Pro from Amazon, where they are selling for just $189 – a $60 discount from Apple's pricing.
The $50 gift card is also available on purchases Beats Studio 3, Beats Solo 4 and other Beats products.