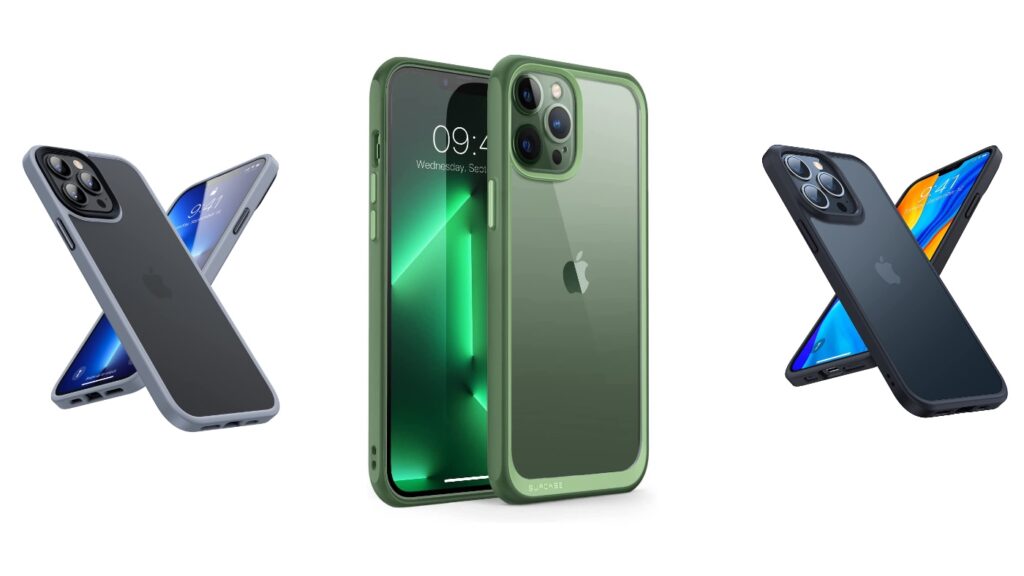 Are you a clumsy individual who drops his iPhone every now and then? Do you have a toddler in the house who fling your expensive phone like a ball? Does your phone slip out of your pocket because you are often in a rush?
In any case, it's highly recommended to protect your phone and buy a case for it.
In this buying guide we have shared a list of best iPhone 13 Pro cases that you should consider buying in 2022.
A good iPhone 13 Pro case won't only make your device look appealing but will also safeguard its corners, edges, and back side from damage.
Well, it can be a daunting task to choose only one out of the countless aesthetic and colorful phone covers for your phone. BUT don't fret, we have got your back and put together a list of phone covers for you to make your life a little easier.
Get ready to protect your fragile digital friend from any harm.
Best iPhone 13 Pro Cases for 2022
Here are some of the best iPhone 13 Pro cases to buy in 2022.
1. SUPCASE Unicorn Beetle Style Case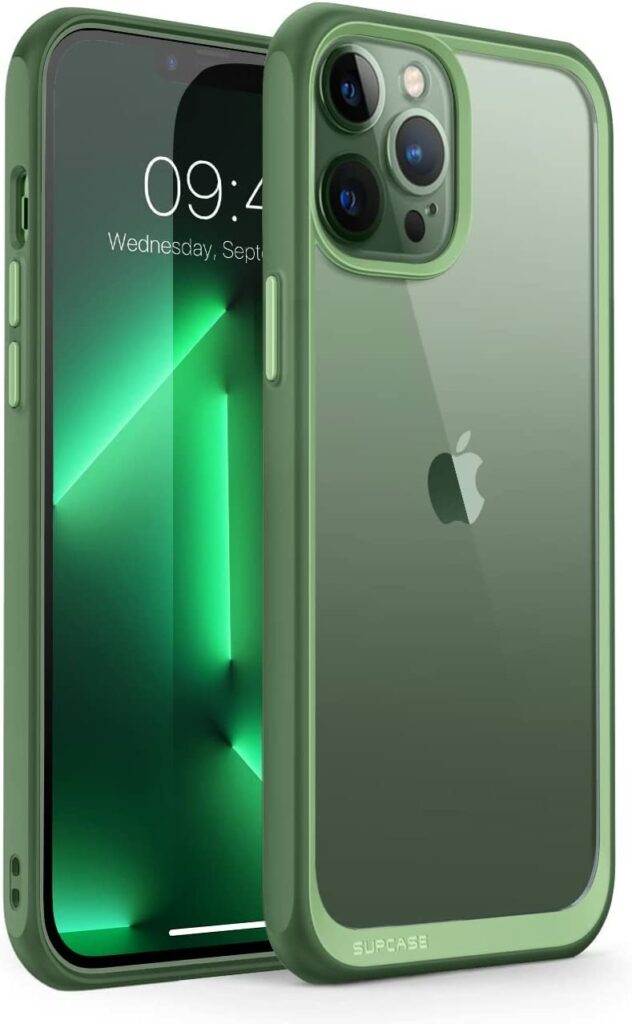 Most iPhone users adore the natural look of the device therefore, SUPCASE Unicorn Beetle Style Case is the right choice for them.
This case is particularly designed with a Hard PC back, scratch-resistant, and shock-absorbent TPU bumper that will provide your iPhone with maximum protection in any unpredictable situation.
The case also has a precise cutouts design that assures improved grip and makes it compatible with wireless charging. Additionally, its elevated bezels increase the extra protection of the touchscreen and camera lens.
You can buy the SUPCASE Unicorn Beetle Style Case for iPhone 13 Pro for $13.99 at the link below.
2. CASEKOO Crystal Clear Designed for iPhone 13 Pro Case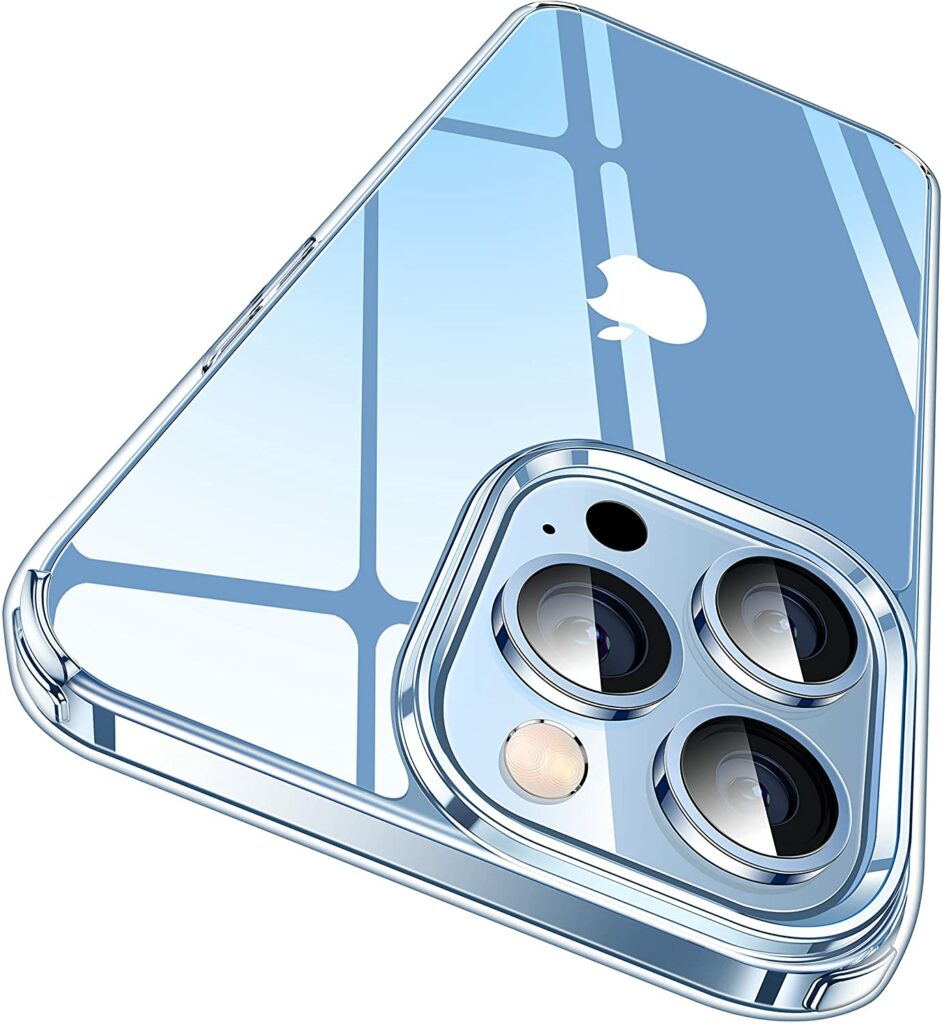 If you are on the lookout for a transparent phone case that doesn't turn yellow after some time then go for CASEKOO's crystal clear case. It wraps flawlessly around your phone and safeguards it from dust.
This phone cover has been manufactured with the Nano-grade diamond anti-oxidation coating that doesn't leave any room for it to turn yellowish. Plus, it resists ultraviolet rays and sweat effectively.
For tough protection, the backplane has been designed around the edge with shockproof TPU bumpers and rigid polycarbonate. It also contains raised bezels that prevent your phone camera from undesirable scratches and drops.
You can buy the CASEKOO Crystal Clear iPhone 13 Pro case for $20 at the link below.
3. Cordking Silicone iPhone 13 Pro Cases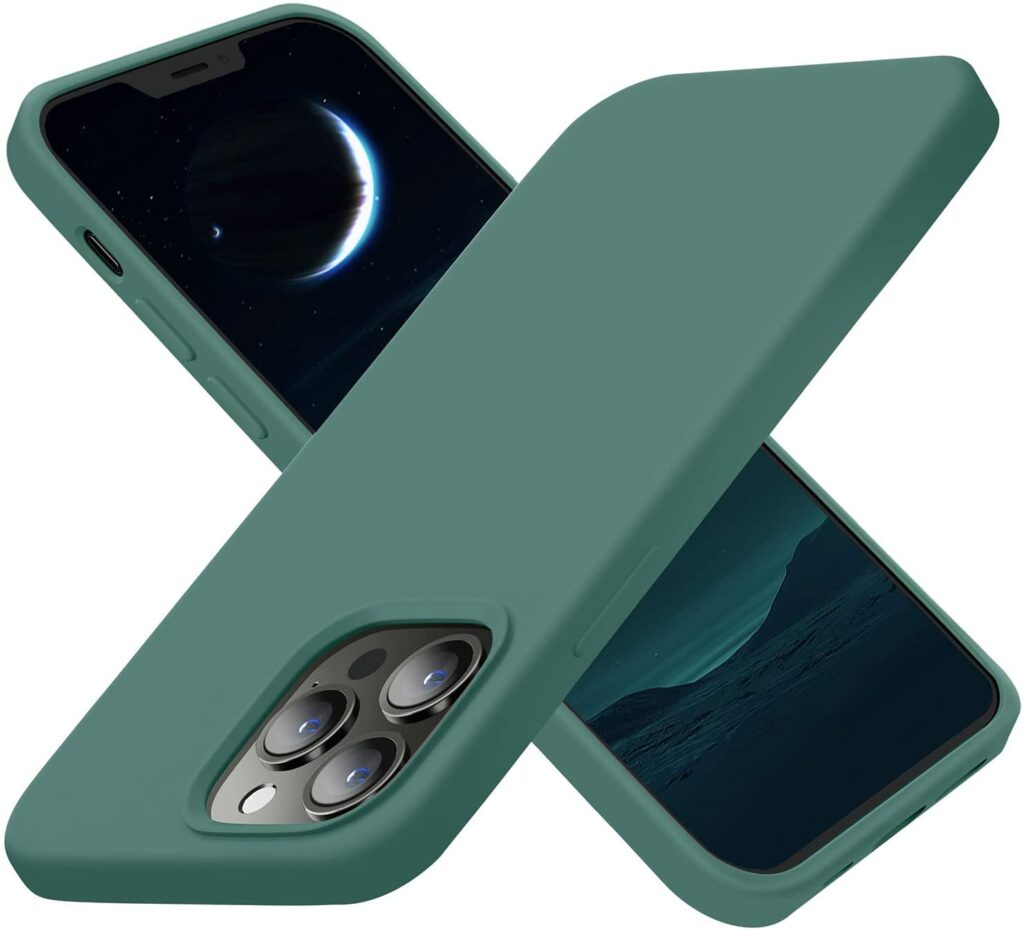 When it's a matter of durability, silicone iPhone cases should be your ultimate choice because they are oh-so-sleek and offer perfect grip!
Silicone cases protect your camera and screen from scratches, bumps, and minor falls because they have a 1.2mm raised front lip which raises the screen when facedown. Plus, they are designed with precise cutouts that give easy access to all ports.
Additionally, you won't run out of options, when it comes to choosing colors because silicone cases come in almost every shade of pastels.
You can buy the CordKing Silicone Case for iPhone 13 Pro for $16 at the link below.
4. OTTERBOX Commuter SeriesCase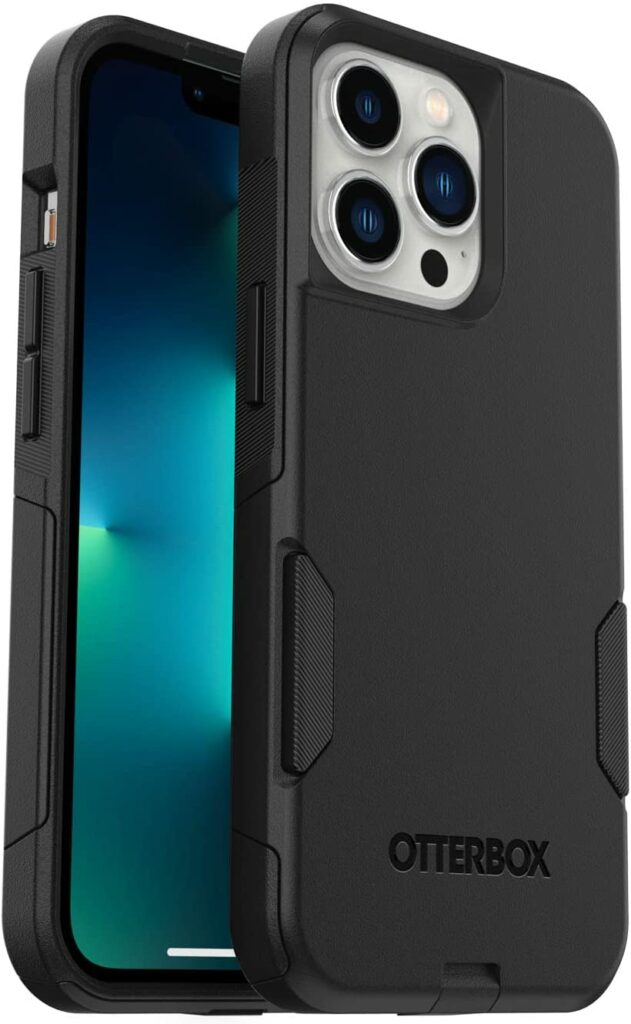 Otterbox's commuter series cases are ideal for a secure grip and highly compatible with the Apple MagSafe charger and wireless charging.
The case is exclusively designed to shield your smartphone from every possible harm. This rugged iPhone 13 pro case comes with an inner Polycarbonate hard shell, and the outer is wrapped by a synthetic rubber slipcover.
Moreover, the case's incorporated port covers keep your device away from dust, lint, and debris plus it discourages clogged ports.
You can buy the OTTERBOX COMMUTER SERIES case for iPhone 13 Pro for $25.50 at the link below.
5. ENEGOLD Shockproof Case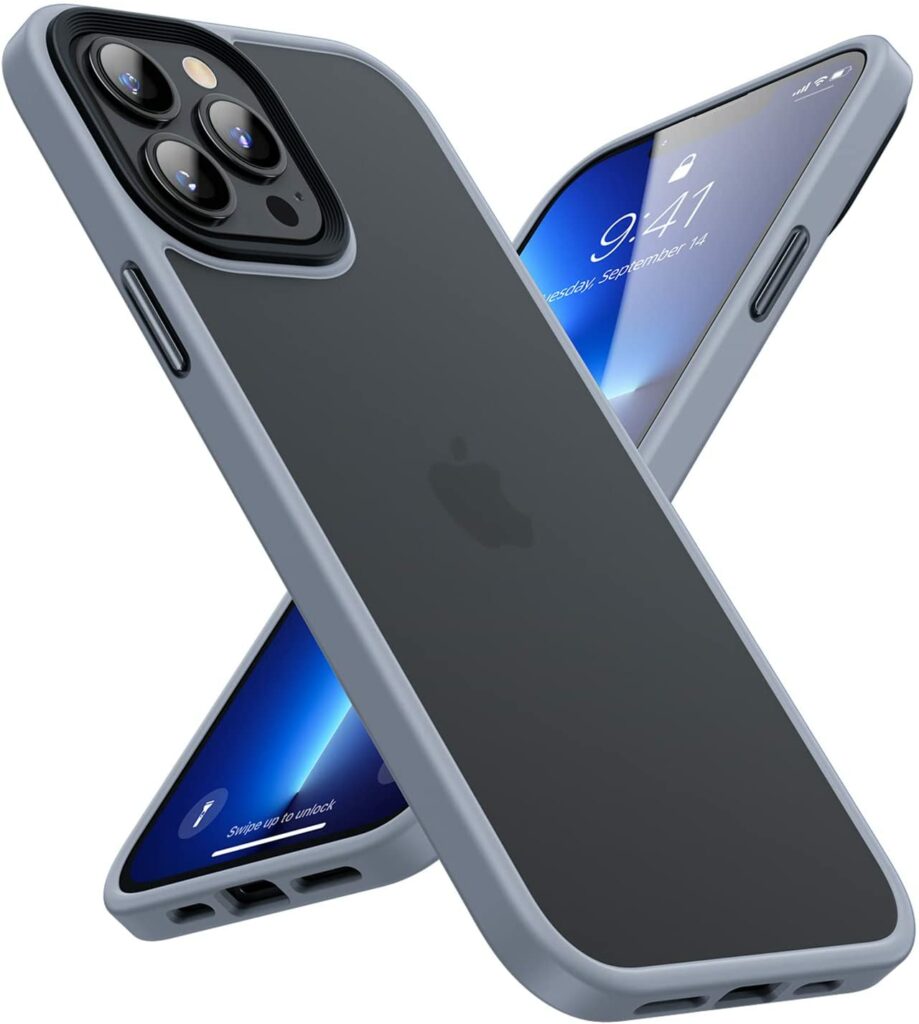 For a classy blend of style and durability, Enegold shockproof case will be your best bet.
The edges of this phone cover have been equipped with soft silicone and its metal texture yet transparent black matte back makes it look sophisticated and is non-slippery. Plus, this case wouldn't show the signs of discoloration anytime soon.
What else does this phone case offer? Well, it also supports flawless charging and fits perfectly on the magnetic charger. With excellent grip, it also protects your phone from scratches and fingerprints.
You can purchase the ENEGOLD Shockproof Case for $16.99 at the link below.
6. TORRAS Soft Silicone Edge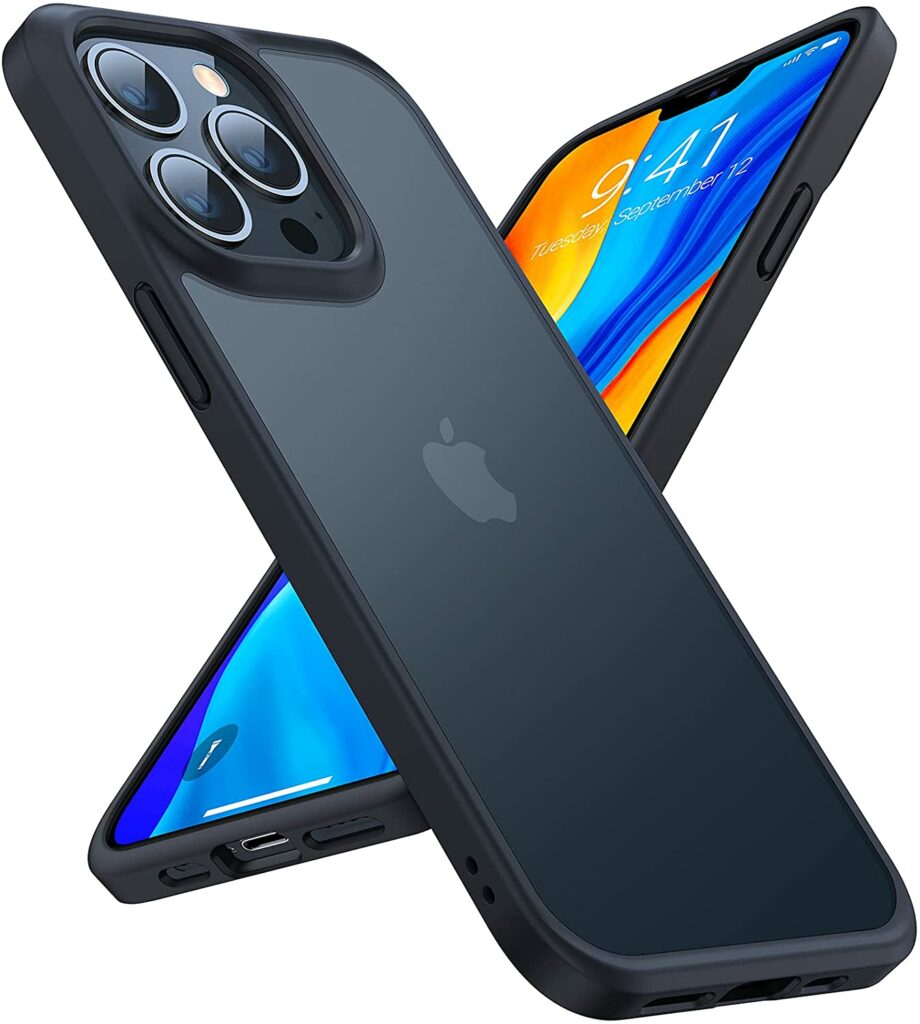 Looking for something that promises high protection but also compliments your overall vibe? Go for Torras phone case.
Torras phone cases for iPhone 13 Pro are specifically designed with soft flexible rubber bumper and tough polycarbonate, which saves your phone from falling, daily wear and tear, and collisions.
It sets perfectly on your phone, and its side bumper offers a dream-like grip. Since it is coated with Nano Oleophobic it appears silky soft. To make it compatible with your device, it is made with precise cutouts and state-of-the-art bezel designs that protect your phone from dust and scratches.
You can buy the TORRAS Shockproof iPhone 13 Pro case for $19.99 at the link below.
7. Apple iPhone 13 Pro Silicone Case with MagSafe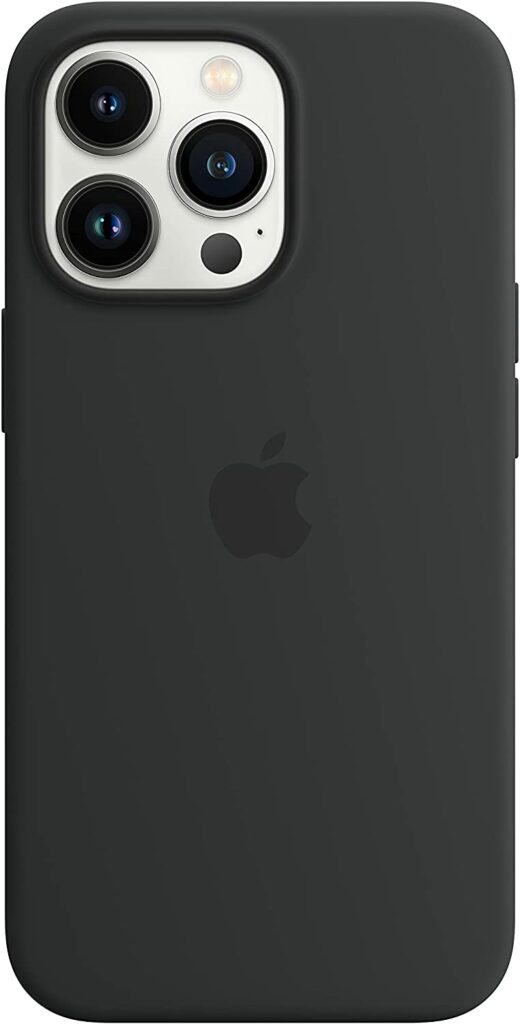 Who doesn't like the feel of the silky and soft finish of silicon exterior in their hands?
Luckily, this Apple silicone case is available in numerous color options and comes with built-in magnets that align dreamily with your iPhone 13 pro.
This case takes your wireless charging experience to the next level, it sets effortlessly on your Qi-certified charger even while driving.
This Apple-designed case goes through a long designing and manufacturing process. So, along with great looks, the product also offers premium protection from drops and scratches.
You can buy the Apple iPhone 13 Pro Case with MagSafe support for $39 at the link below.
Ready to Flaunt Your iPhone?
Now that we have narrowed down some of the best iPhone 13 Pro cases for you, don't wait anymore and grab your favorite one today!
The listed phone cases won't just give your phone an elegant appearance but also provide practical functionality to keep it safe at all times.
Do you like silicon phone cases or translucent ones? Let us know in the comments.