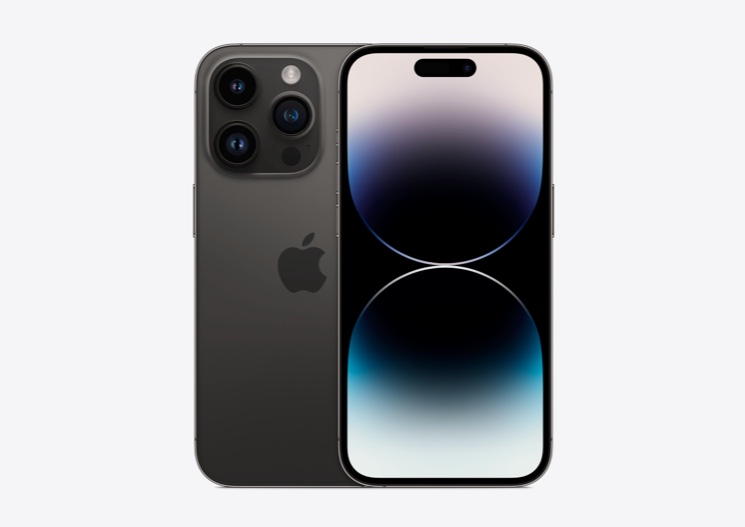 Just got your iPhone 14 Pro and looking for the best iPhone 14 Pro cases to buy? Then you are in the right place.
In this article, we have recommended the best iPhone 14 Pro cases to fit your needs, whether you're searching for a convenient way to attach various accessories to your phone or are seeking maximum protection.
If you have an iPhone, a good case is a good investment. Even the cheapest iPhones are expensive and the iPhone 14 Pro starts at $999. The right case protects your device against scratches, dents, and cracks -and lets you customize it – without adding bulk or changing its functionality. 
Let's save your precious device and see what options we have for you. 
Best iPhone 14 Pro Cases To Buy
Here are the best iPhone 14 Pro cases that you can buy right now. These cases from well known brands like Otterbox, Spigen, TOCOL, Mkeke and others are designed specifically to protect iPhone 14 Pro from all sides.
1. OtterBox DEFENDER SERIES SCREENLESS EDITION for iPhone 14 Pro
The OtterBox DEFENDER SERIES SCREENLESS EDITION for iPhone 14 Pro is an environmentally friendly multi-layer durable phone case made with 50% recycled plastic. The Drop+ 4X as many drops as the military standard (MIL-STD-810G 516.6). Plus, it is fully compatible with wireless or MagSafe charging pads.
An Integrated slim design and streamlined arc frame provide a comfortable fit in your pocket, and the TPU frame provides a non-slip grip for texting, gaming, and selfies. Bring you a comfortable experience. In addition to preventing dust and dirt from entering ports and jacks, the included holster also serves as a kickstand for your device.
Purchase OtterBox defender series screenless edition for iPhone 14 Pro for $$64.95 here
2. Spigen Ultra Hybrid Crystal Clear Case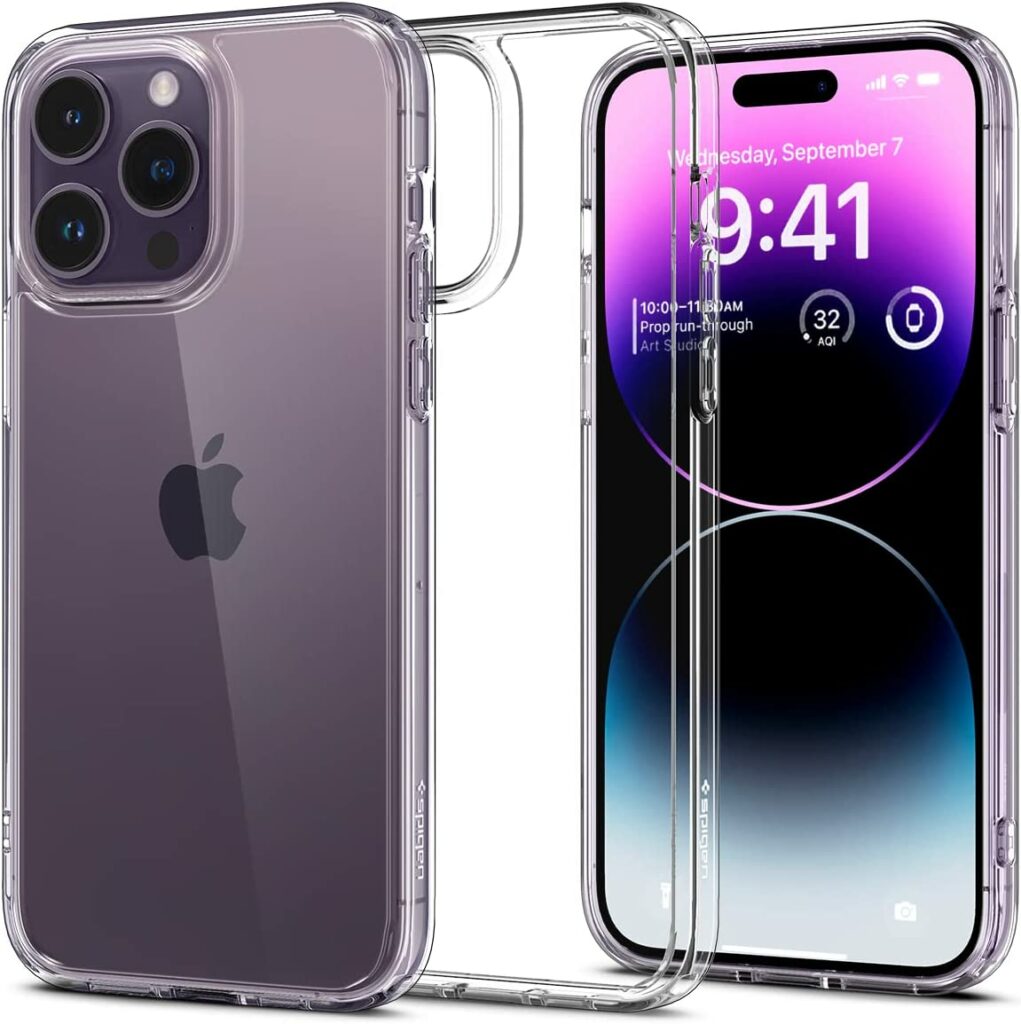 Spigen's Ultra Hybrid crystal case is a great choice if you want protection without sacrificing the look of your iPhone. Designed to work like a second skin, this case keeps your phone slim and pocket-friendly, while protecting it against scratches and fingerprints.
With a TPU bumper and a PC back, it offers a hybrid technology. It lifts the phone screen and camera off flat surfaces due to raised bezels to ensure maximum protection. What's more? Easy-to-press buttons and large cutouts fit most cables, while the buttons are well-pronounced. Besides, it's fully compatible with wireless charging.
Purchase Spigen Ultra Hybrid Crystal Clear Case for $15.99 here
3. Spigen Mag Armor (MagFit) Compatible with MagSafe Designed for iPhone 14 Pro Case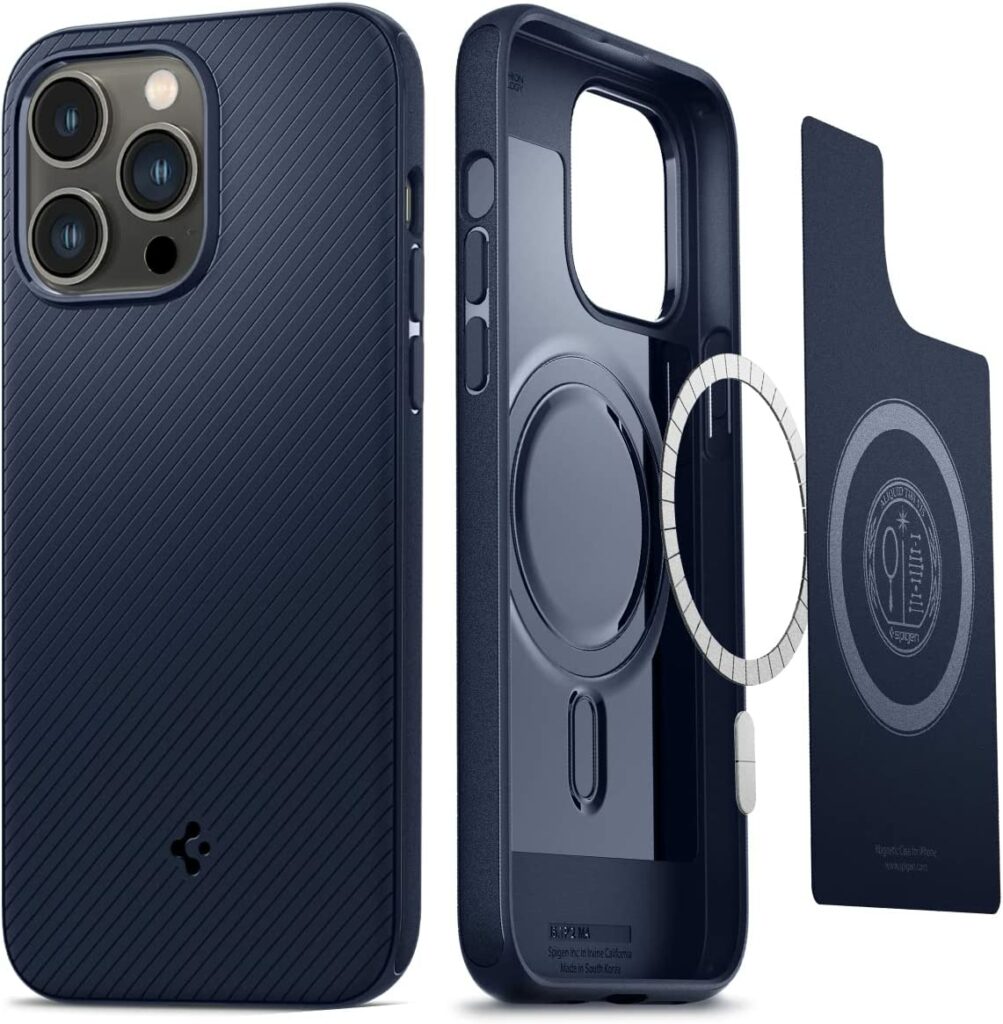 With Mag Armor, Spigen's first case for MagSafe, you can suit up your new iPhone like no one else. The sleek one-piece case has a conductive magnetic ring inside that covers all your charging and protection needs. The raised edges protect the display and camera, and the air cushion absorbs the impact of the case corners.
The Spigen Mag Armor (MagFit) designed for iPhone 14 Pro case is a worthwhile purchase because the slip grip is ideal and comfortable for everyday use. Besides looking good, it offers plenty of protection at an affordable price. If you always look for MagSafe compatibility when choosing a case, then this one has it.
Purchase Spigen Mag Armor (MagFit) Compatible with MagSafe Designed for iPhone 14 Pro Case for $26.99 here
4. TOCOL [5 in 1] for iPhone 14 Pro Case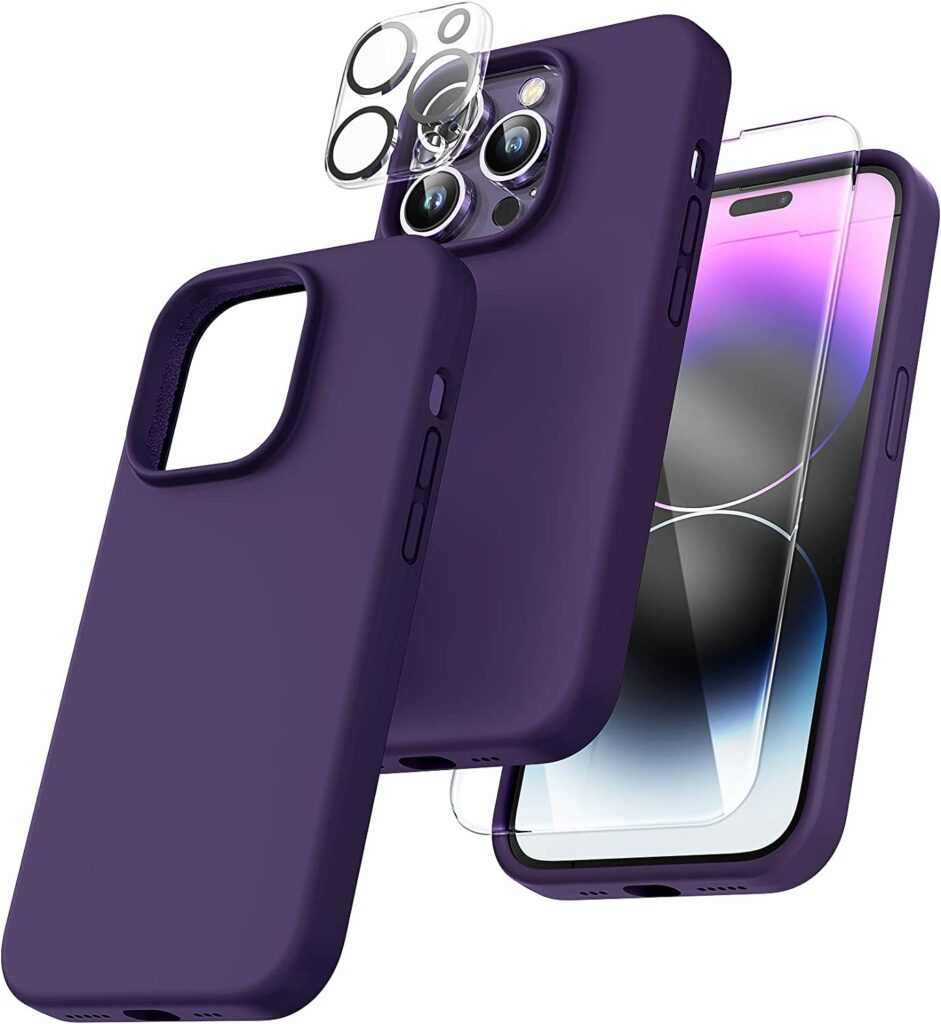 The new liquid silicone case for the iPhone 14 Pro (6.1 inches) is made of 100% pure liquid silicone with a reinforced 4-ply structure that eliminates cracks and peeling. The enhanced nano-oleophobic coating ensures you enjoy exceptional silky touch and excellent grip while repelling hair, dirt, and dust.
The TOCOL iPhone 14 Pro phone case comes with Flex-impact Cushion Tech to disperse severe shocks in accordance with [MIL-STD-810G]. During testing, the phone case was dropped more than 4500 times from a height of 10 feet without sustaining any damage.
This durable iPhone 14 Pro case features 1.5mm Camera Lips and a 1.8mm Screen Bumper to offer extra protection. The new iPhone 14 pro is protected more comprehensively by the HD camera lens protector and tempered glass screen protector contained in this pack. Camera lens protectors with black circles capture every moment of original beauty while not compromising the flash.
Purchase TOCOL [5 in 1] for iPhone 14 Pro Case for $18.99 here
5. Alphex Beyond Clear iPhone 14 Pro Case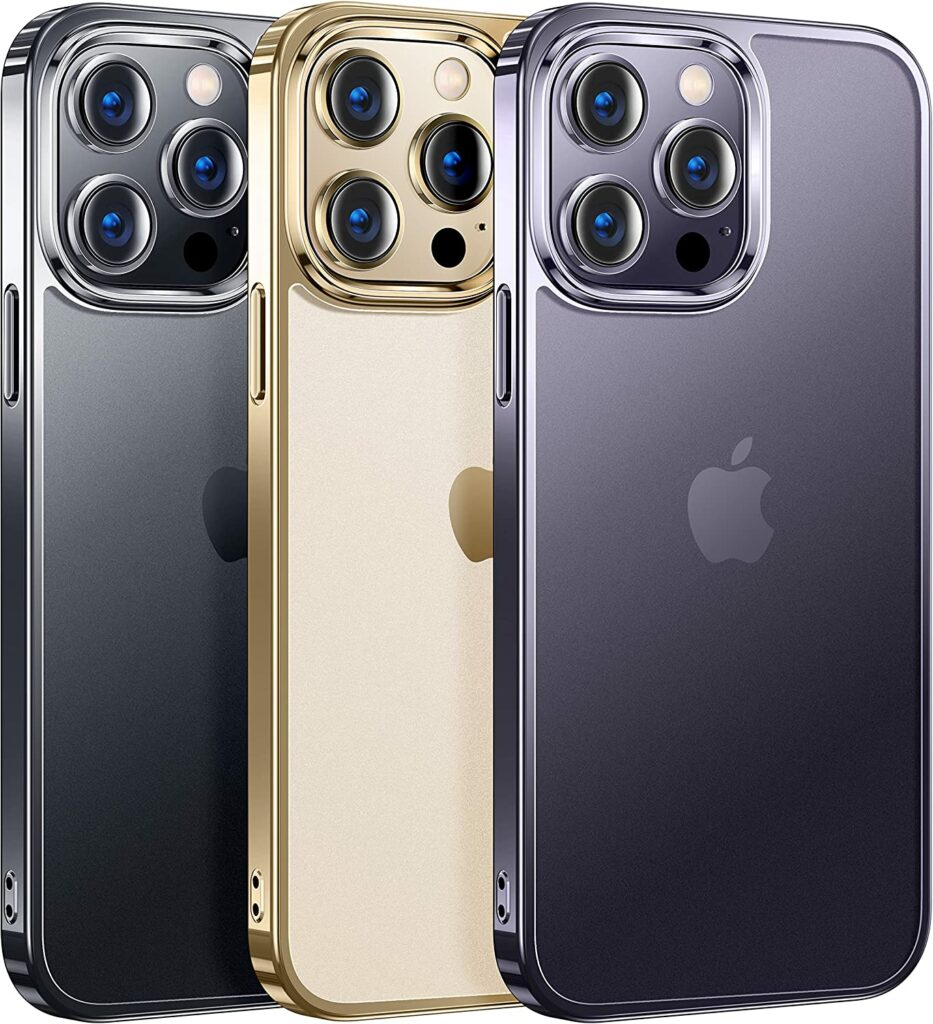 This iPhone 14 Pro protective case has been tested more than 4,500 times with the phone and was finally certified by SGS (MIL-STD-810H). Due to its double-cushioned structure, this case is 2X shockproof, with an upgraded invisible Flex-cushion and reinforced TPU bumper, which can disperse 98% of the impact force in case of a drop.
Alphex Beyond Clear features a matte clear back and a soft TPU bumper. Alphex Matte Clear material on the back panel enables it to display the color of your bare iPhone's panel and achieve real never-yellowing. A purple plating is applied to the soft TPU bumper, which features Alphex's exclusive hybrid technology. The case design ensures that the stainless steel edges of the iPhone are restored to their high polish and never fade.
It supports all iPhone 14 Pro accessories and is only compatible with iPhone 14 Pro 6.1″. Every detail of this case protects your new iPhone from dust and scratches without affecting its normal use. Further, the tiny design of 2.23 mm lips over the camera and 1.5 mm bezels over the screen prevents drops and scratches.
Purchase Alphex Beyond Clear iPhone 14 Pro Case for $22.99 here
6. Mkeke for iPhone 14 Pro Clear Case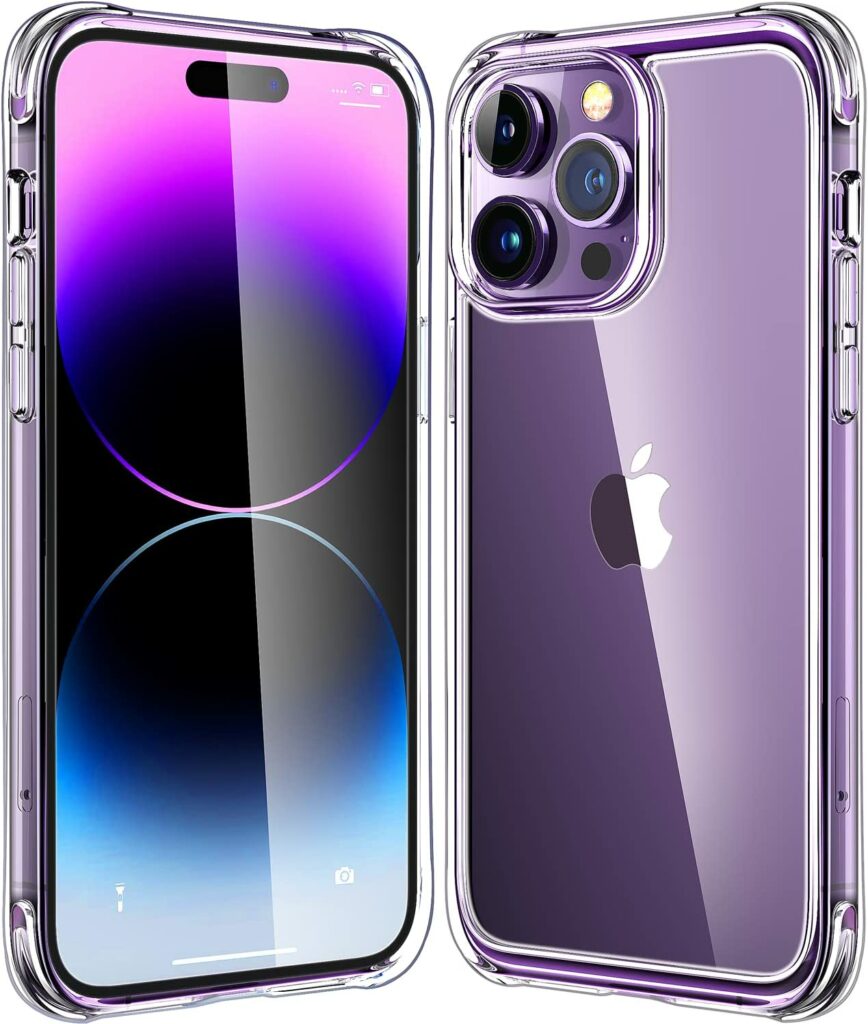 The phone case was made from clear polycarbonate and flexible materials, its slim design fits easily into pockets while its edges provide a firm grip while texting, gaming, or taking selfies.
The 14 Pro Case has raised bezels to keep the screen and camera from smashing or getting scratched when they are placed on flat surfaces.
A bumper thickness of 3.9mm and air bag-like finishes on the corners ensure that the case for iPhone 14 Pro buffers any pressure applied to the phone.
All buttons, switches, features, and functions of your phone work seamlessly with this iPhone 14 Pro clear cover case. All in all, it is quite easy to install and remove the phone in a few seconds.
Purchase Mkeke for iPhone 14 Pro Clear Case for $16.99 here
7. Miracase [3in1] Designed for iPhone 14 Pro Case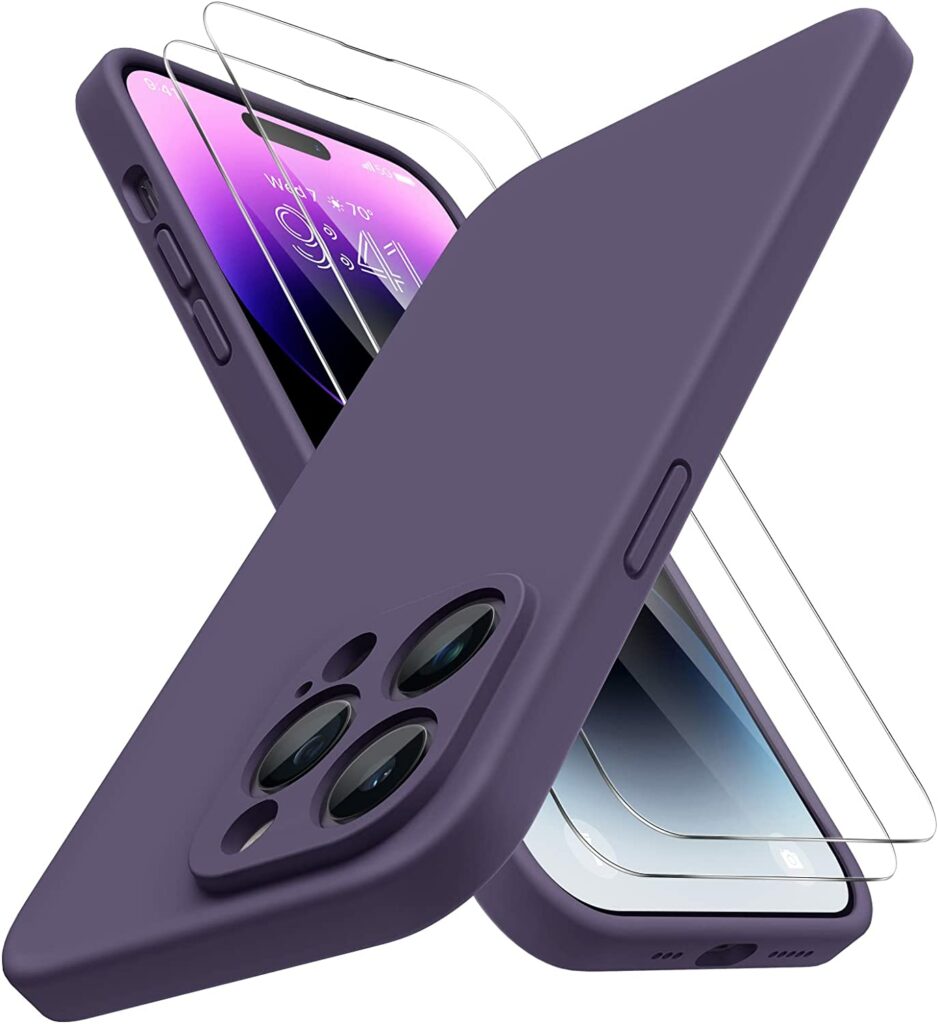 Triple Layer Hybrid Structure with Micro-fiber lining in this case offers Slim Fit like a Glove! It gives full body protection with precise cutouts on cameras for smooth button access.
This premium silicone case holding is super grippy and feels like baby skin in hand. Being Anti-Scratch and Anti-Sweat, it can provide full protection to your smart device. In addition, it is wireless charging friendly.
This premium product has an ingenious design that can well meet your needs while ensuring optimum protection.
Purchase Miracase [3in1] Designed for iPhone 14 Pro Case for $17.99 here
8. Apple iPhone 14 Pro Silicone Case with MagSafe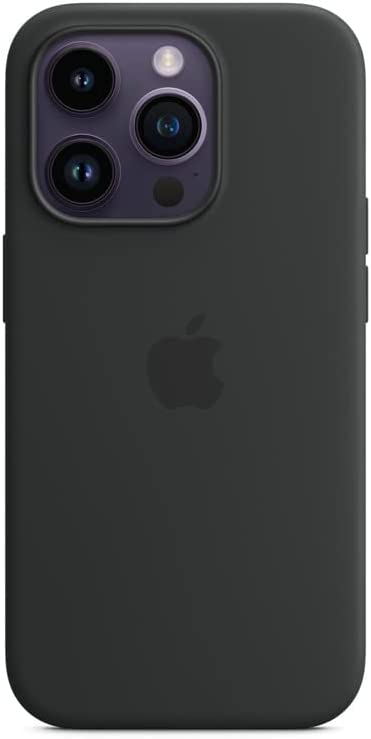 Silicone Case with MagSafe, designed by Apple specifically for iPhone 14 Pro, offers a delightful way to protect your phone.
With its silky, soft-touch exterior, the silicone is extremely comfortable to hold. For added protection, there is a soft microfibre lining on the inside.
A magical attach experience and faster wireless charging are guaranteed every time with this case because it has built-in magnets that perfectly align with iPhone 14 Pro. Each Apple-designed case undergoes thousands of hours of testing during the design and manufacturing process. Additionally, it is designed to protect your iPhone from scratches and drops.
Purchase Apple iPhone 14 Pro Silicone Case with MagSafe for $49
9. DTTO for iPhone 14 Pro Case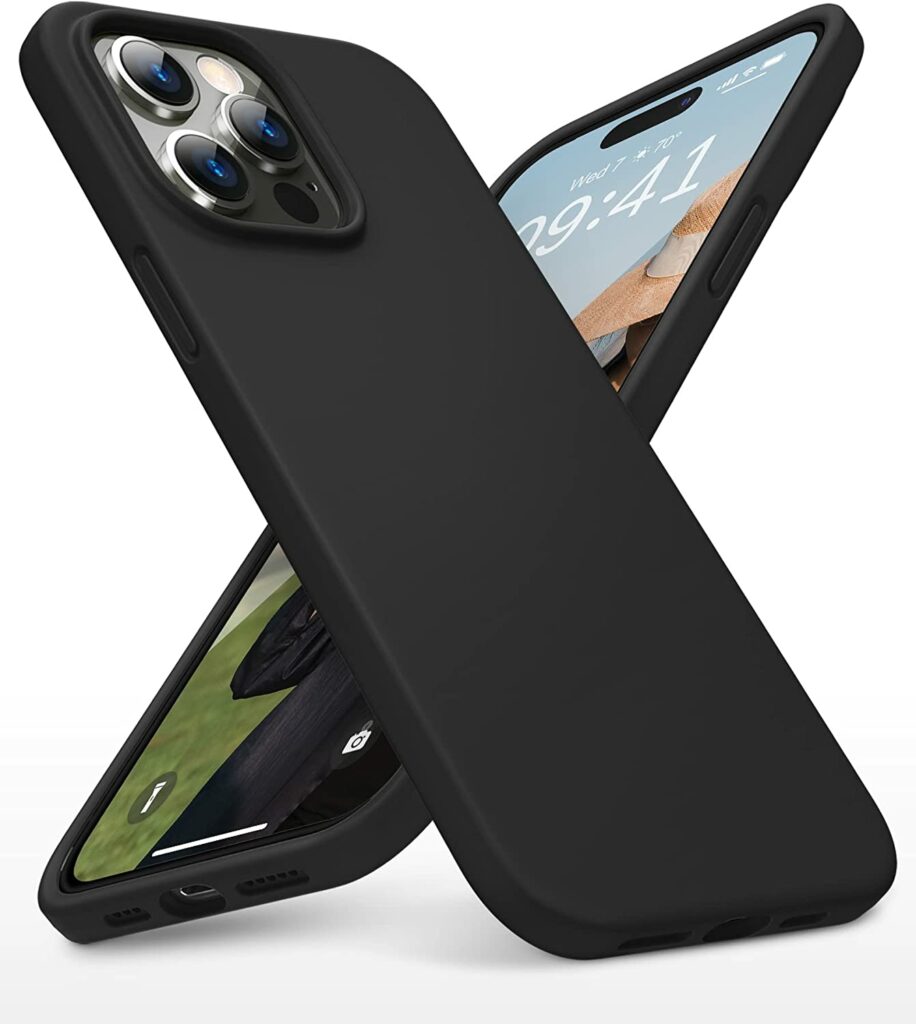 With a durable camera and screen edge, this phone cover protects your iPhone 14 Pro against scratches, drops, and daily wear and tear. Ports, buttons, and sensors are all conveniently cut out for easy access.
The triple-layer design offers hybrid protection while maintaining a slim profile. This liquid silicone material gives you a baby-like skin feel and is extremely soft and silky. Plus, this iPhone 14 Pro case supports wireless charging.
Purchase DTTO for iPhone 14 Pro Case for $15.98 here
10. elago Compatible with iPhone 14 Pro Case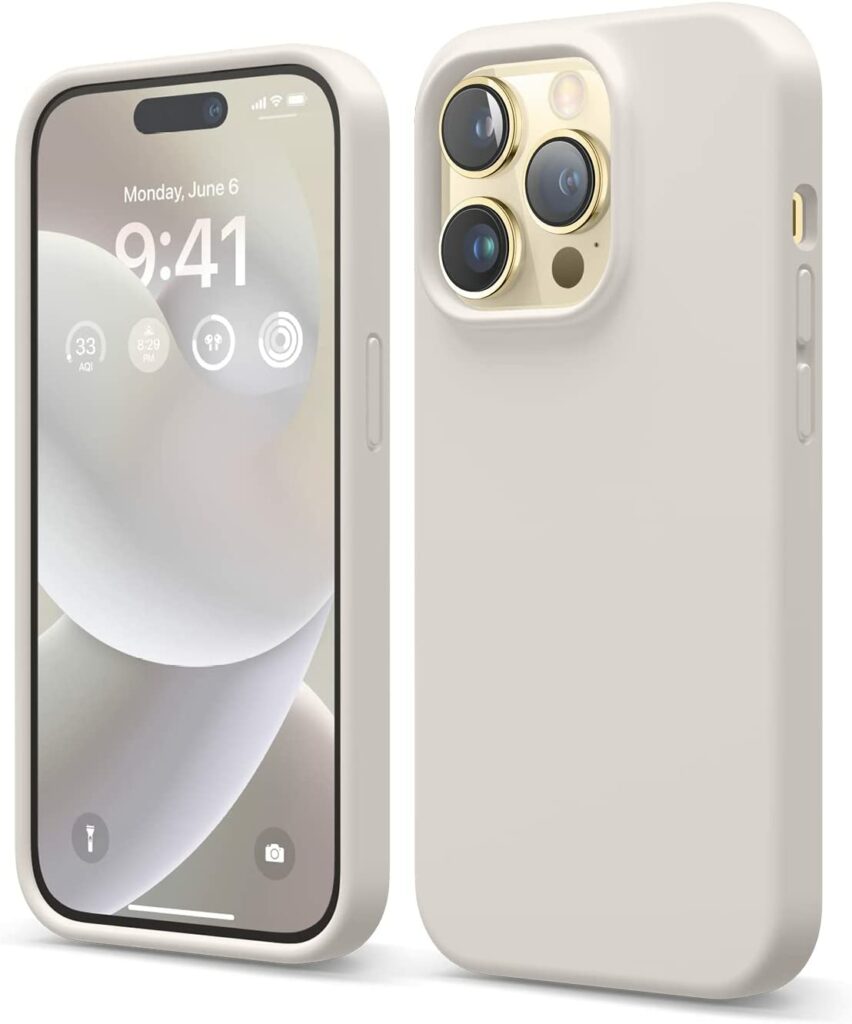 In contrast to other generic phone covers that are mass-produced, elago phone covers are custom-designed from scratch. All aspects of creating a product are done in-house, so you get a phone case that will fit perfectly, protect your phone from everyday use, and looks great – saving you time and money!
This incredible case was manufactured using liquid silicone! it adds great grip and protection to your phone.
The case covers all sides of the phone – including the bottom and buttons. raised lip helps protect the screen and camera against scratches from direct surface contact.
elago provides simple sophistication so if you want cases for iPhone 14 Pro that provides increased protection with style then go for it!
Purchase elago Compatible with iPhone 14 Pro Case for $12.99 here
The Final Verdict
All the above-mentioned phone cases for iPhone are ideal products that neither compromise on quality, functionality, or aesthetics. So, purchase the one that has undergone drop testing and is a great choice for those who are clumsy or work in places where electronics tend to be vulnerable.
Please let us know if you have any questions in the comments below and we will respond as soon as possible.