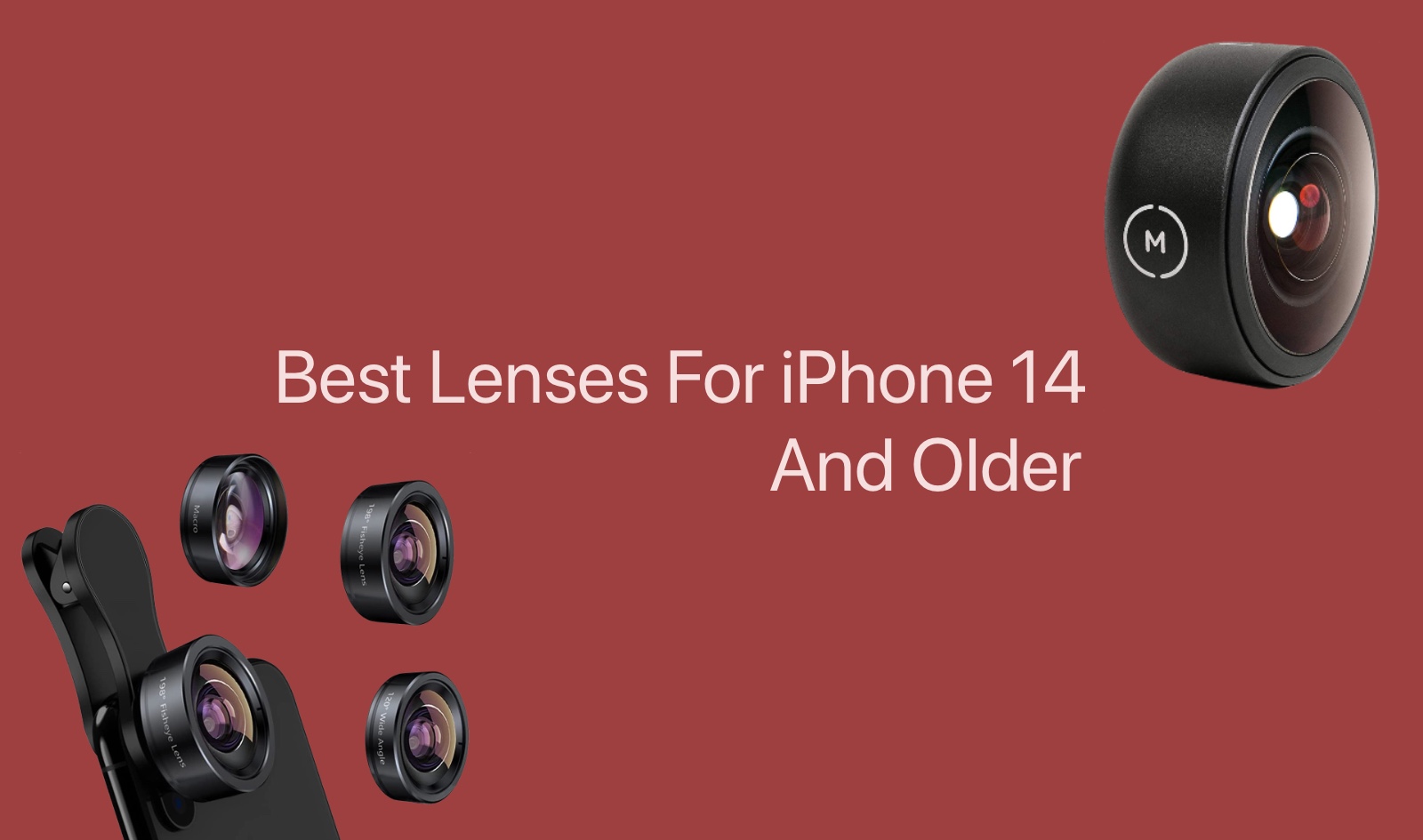 If you want to improve your iPhone photography, the best iPhone lenses are the best choice.
We mean, you know how impressive it sounds to have a 48MP sensor on a new iPhone 14 Pro, right? Most professional photographers will tell you that lenses often matter more than megapixels on sensors. It doesn't matter how many megapixels you have. If you don't have a decent lens to focus light onto it, your images won't look as good.
Even though today's iPhones have better cameras and lenses than ever, they're still somewhat limited by the tiny lenses they have attached. One of the best iPhone lens kits lets you add a dedicated fisheye lens for wide-angle shots, an anamorphic lens for stunning video, a macro lens for macro shots, or a long-range telephoto lens for capturing distant details.
Moreover, many of these lenses work with all iPhone models. So if you've got one of the most advanced phones, regardless of the brand, you're likely to find an external lens that works with it.
Best Lens For iPhone In 2023
We have compiled a list of the best gear to pair with your iPhone to enhance your shots. Take your skills to the next level with the best iPhone filming accessories. Take your photography to the next level with these top-notch lenses.
1. Moment Wide Lens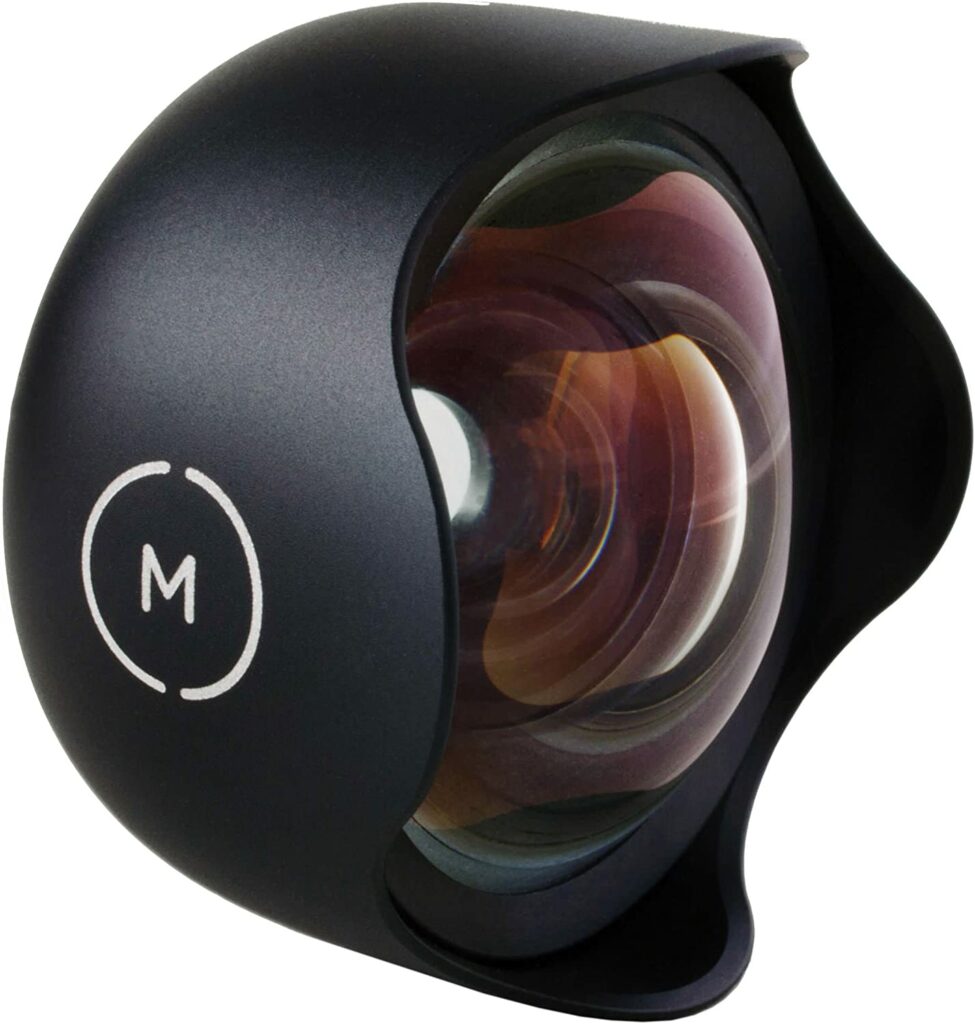 The Moment Wide Lens is designed by cinema optics engineers with over 20 years of experience producing high-end cinema lenses. From a precision factory in Korea, the lens coatings and glass are meticulously crafted. You will be amazed at the quality of your footage when using this lens. 
A wide lens on the phone with a built-in camera performs well in low light and is sharper in any situation. The Wide 18 mm works with Night Mode and can capture RAW, unlike the built-in Ultra-Wide on the iPhone 11.
The company uses proprietary design processes to create an aspheric lens that boasts outstanding edge-to-edge image quality. As a result of its all-glass construction, the all-glass asphere is even more distortion-free and maintains razor-sharp images when used with the iPhone's F/1.8 aperture.
Take advantage of the 18 mm focal length to capture the whole scene, whether you are photographing landscapes, urban settings, or interior real estate pictures. Compared to iPhones and Galaxy phones with a built-in wide lens, the Wide Lens is better at providing edge-to-edge clarity.
Buy Moment Wide Lens for $99.99 here
2. Xenvo Pro Lens Kit for iPhone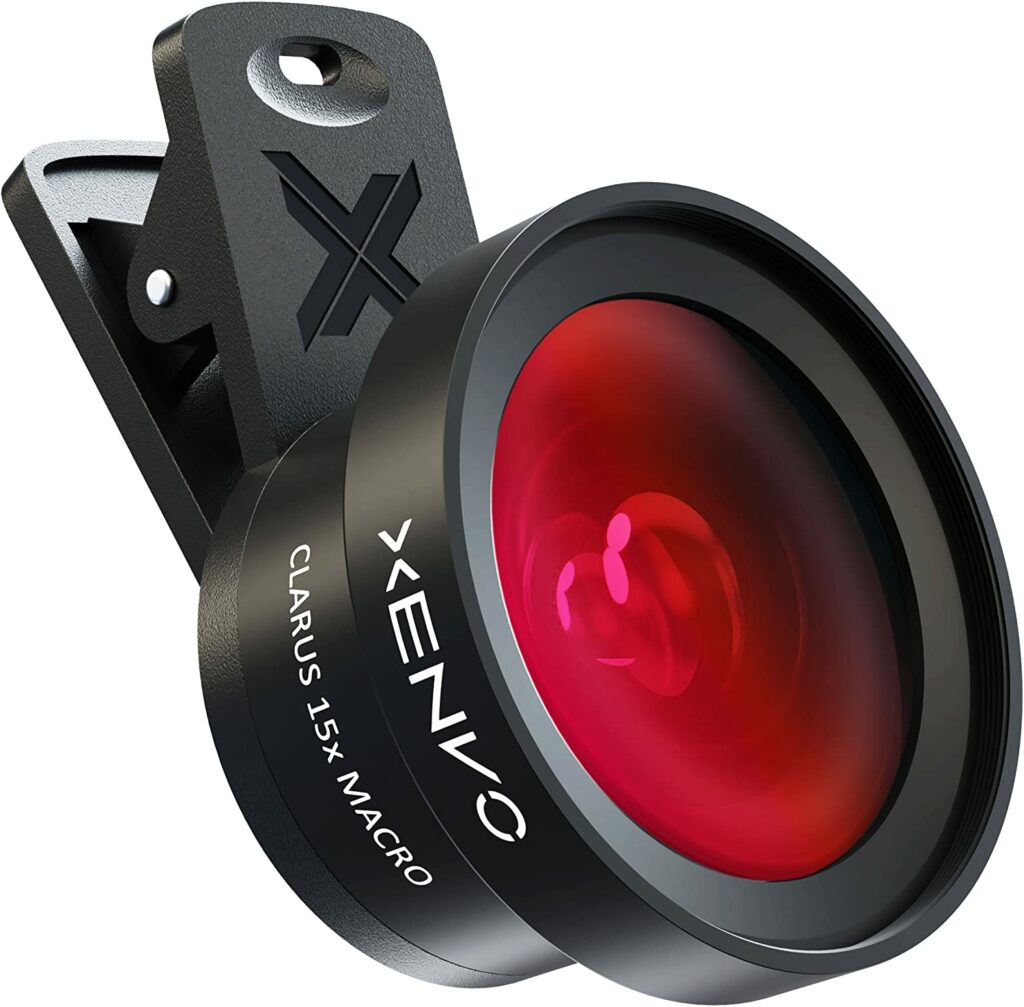 The Xenvo cell phone lens attachment is perfect for amateurs and professionals alike. Take gorgeous pictures of people, pets, landscapes, architecture, and selfies. As opposed to cheaper lenses, this lens does not have dark corners (vignetting). A combination of aircraft-grade aluminum and premium optical glass ensures durability and clarity. Besides, the multi-element coating on coated glass lenses minimizes ghosting, reflections, lens flare, and other artifacts.
With precision focus, you can capture all the details and intricacies of macro photography. You can fasten your lenses to your cell phone using the trugrip lens clip when you are in action mode, framing your next perfect shot.
Your phone can be equipped with the GlowClip LED light that instantly clips anywhere on it to illuminate your subject and surroundings. It is superior to your smartphone's built-in flash, which can be blinding and unnatural in dark venues or settings.
All in all, you can take your Xenvo lenses with you anywhere you go. A quick-release lanyard makes it easy to carry your lenses on your next outing, while the travel case keeps all kit components safely stored.
Buy Xenvo Pro Lens Kit for iPhone for $39.99 here
3. Criacr Phone Camera Lens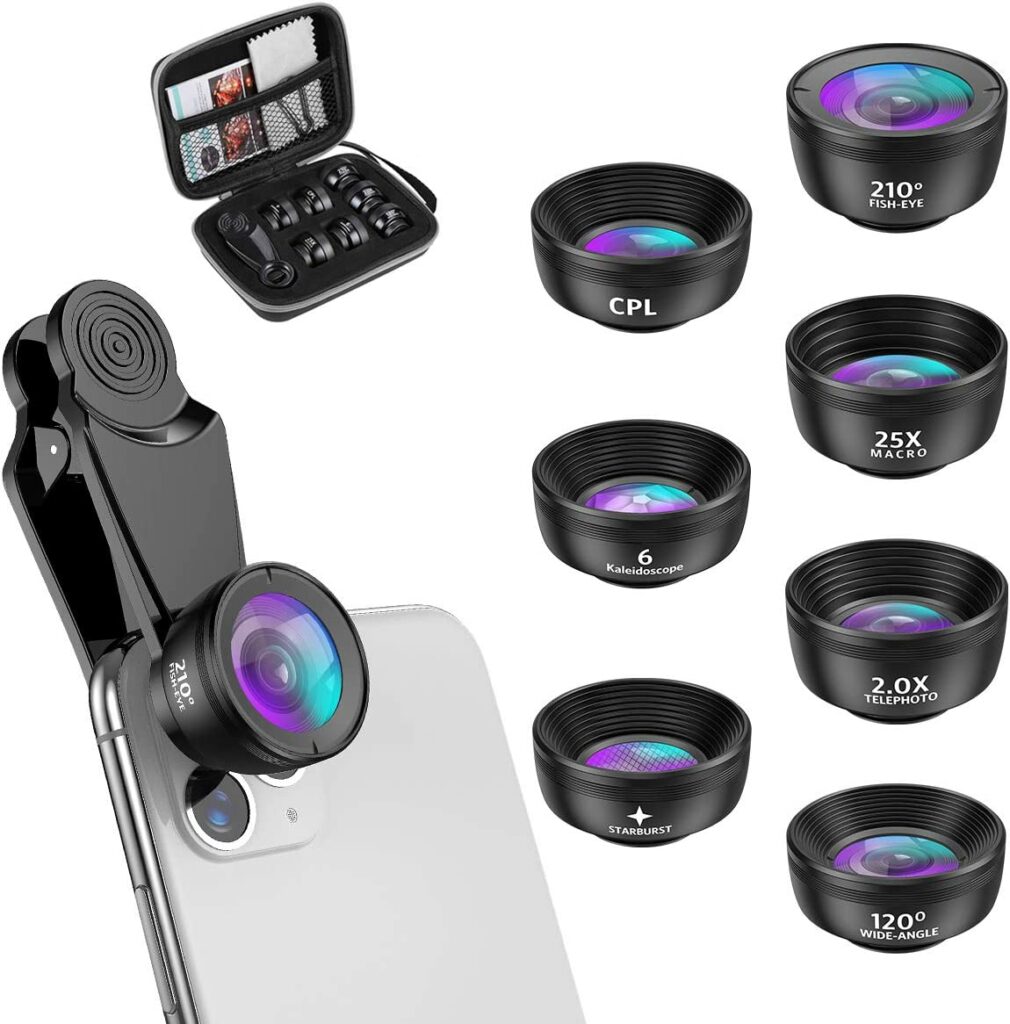 CriacrDirect manufactures and supplies electronics, computer accessories, and cell phone accessories. Throughout the years, the company has worked hard to provide its consumers with better quality and service.
This best lens for iPhone 13 is no exception, as it is made of high-quality glass. The professional HD lens reduces reflections caused by glass flare & ghosting.
A PVC-made clip covered by a light and strong shell prevents scratches on your phone.
This lens kit is equipped with a 210° fisheye lens, 120° wide angle lens, 25X macro lens, 2X telephoto lens, 6 Kaleidoscope, and Star Lens.
The lenses can be used independently, so you no longer have to screw them together for shooting.
With the 25X macro lens, you can capture amazing close-ups in crisp detail, whereas a 0.6X wide angle allows you to capture more significant scenes. The Starburst Lens puts you in the middle of a bling-bling world! And getting beautiful, overlapping, and creative photos is possible with the Kaleidoscope Lens.
Buy Criacr Phone Camera Lens for $19.99 here
4. Moment Blue Flare Anamorphic Lens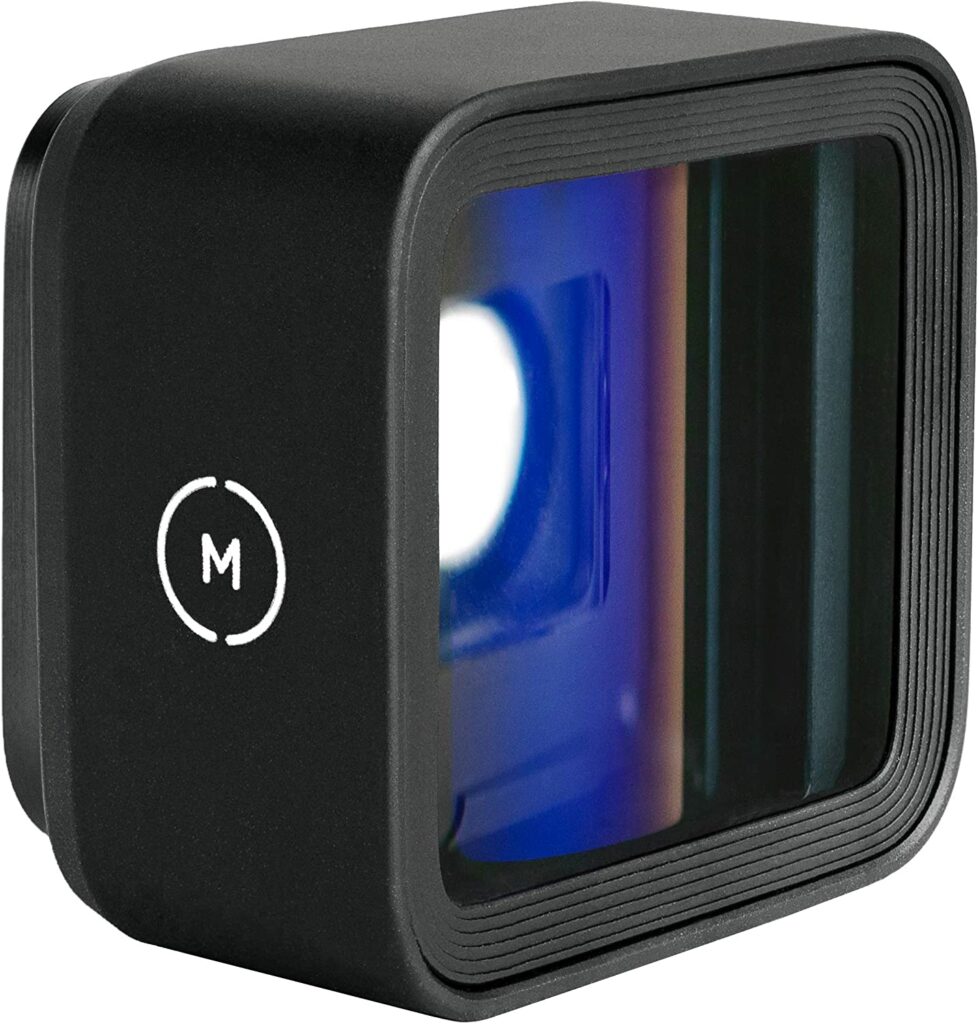 Anamorphic lenses convert standard phone video into a widescreen 16:9 movie. You get these yummy flares on your footage when the right light hits the lens and smooths out the video. With this best lens for iPhone 12, you can watch movies in a cinematic style.
Unlike most camera lenses, genuine anamorphic lenses have unmistakable horizontal lens elements instead of spherical ones. Anamorphic lenses with cylindrical optics and vintage-style coatings have unmistakable oval bokeh, unique light artifacts, and horizontal lens flares.
Putting black bars at the top and bottom of a video creates a classic cinematic look. Anamorphic lenses allow you to see the top and bottom of the scene without cutting it off. Anamorphic doesn't require you to do that. Organically, this lens captures the wider aspect ratio of 2.40:1.
Buy Moment Blue Flare Anamorphic Lens for $149.99 here
5. Moment Fisheye Lens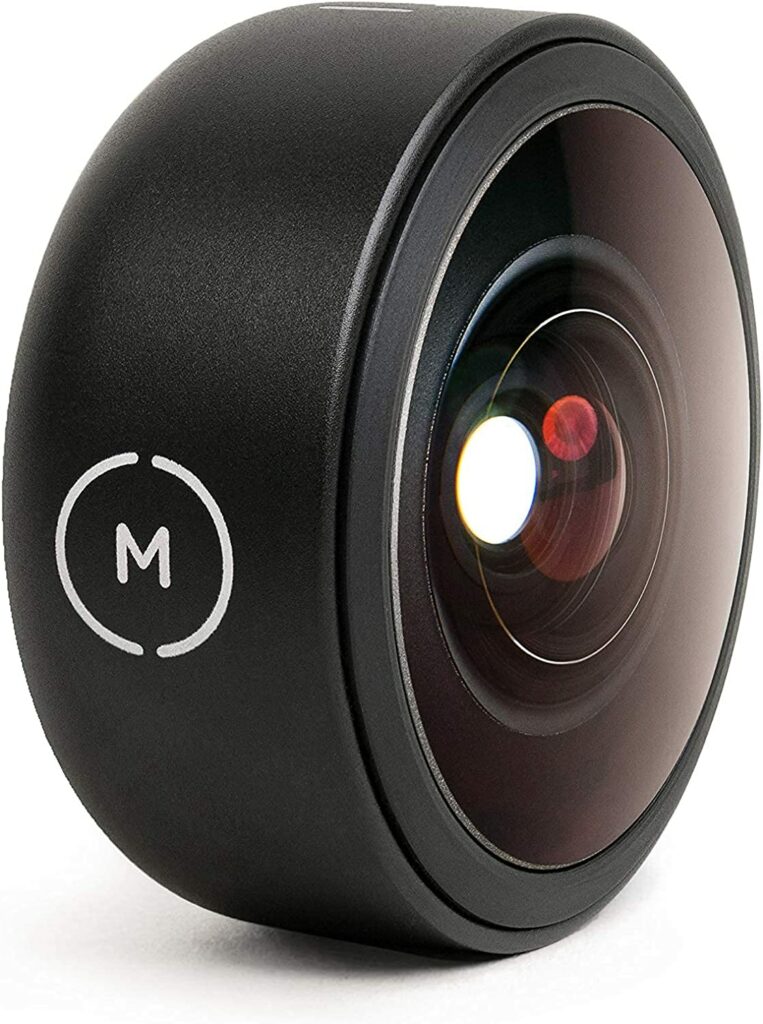 Moment's best fish eye lens for iPhone is handcrafted from premium, cinema-quality glass. The unique quality of this lens is that it incorporates a cinema design process into it.
With Moment Cases and M-series lens mounts, you can easily mount your lens. Moment Pro Camera App allows you to control both phone cameras manually, plus it works with dual phone lenses.
Moment Fisheye Lenses are wider than ultra-wide-angle lenses and cheaper than action cameras. Compared to other ultra-wide smartphone lenses, this one offers a 170-degree field of view, or 30% wider than most phone lenses.
Buy Moment Fisheye Lens for $79.99 here
6. Moment Macro Lens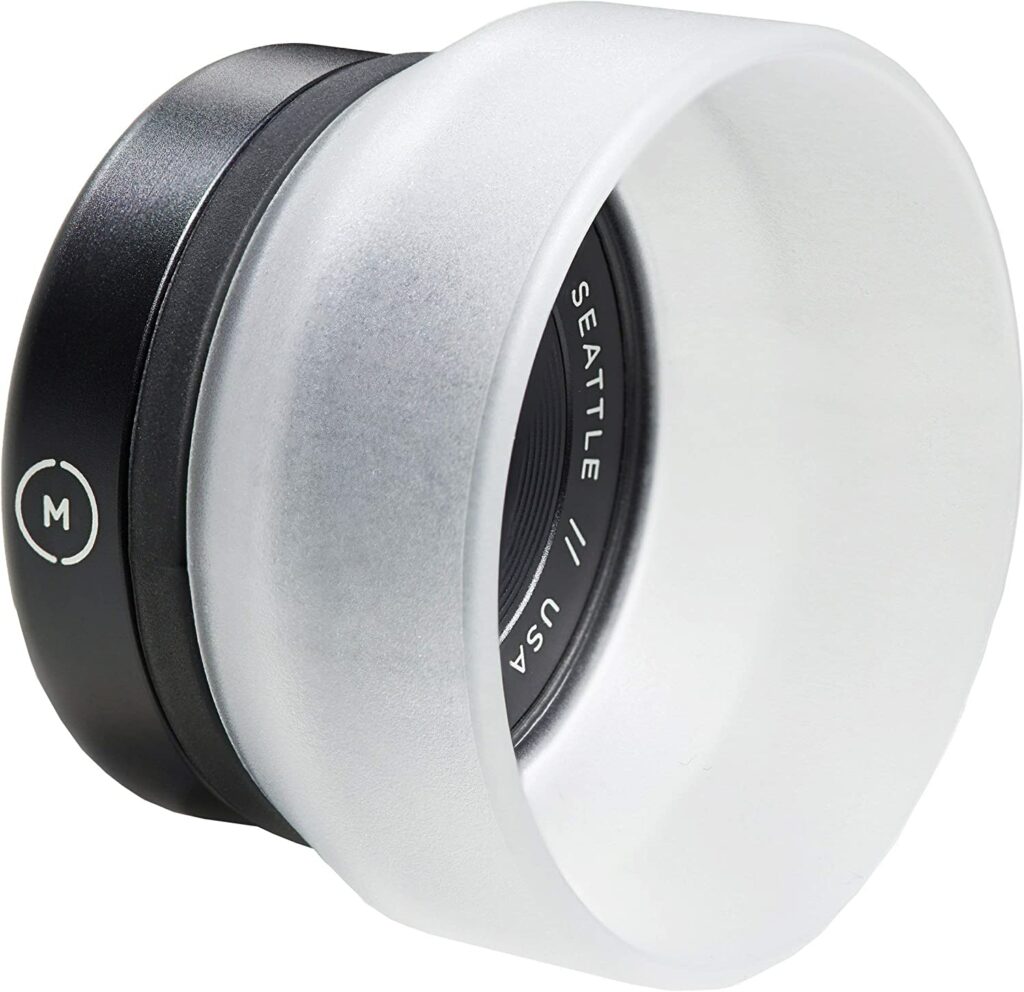 Whether it's the tiniest of objects or the biggest of animals, Moment Macro Lens captures life-sized images. This lens captures rich textures, materials, and living things that our phones have never been able to capture with traditional macro photography. A Moment Macro Lens captures the tiniest details your phone can't capture because it has low distortion and highly polished glass.
There is no better macro lens on the market than the Moment Macro. Through the combination of multiple elements of cinema-quality glass and a removable light diffuser, Moment has made it possible to capture details not visible on a naked phone.
A removable diffuser hood on the Moment Macro prevents shadows when photographing tiny details. Additionally, with its one-inch length, the lens can work at a perfect distance.
7. APEXEL Pocket Microscope iPhone Camera Lens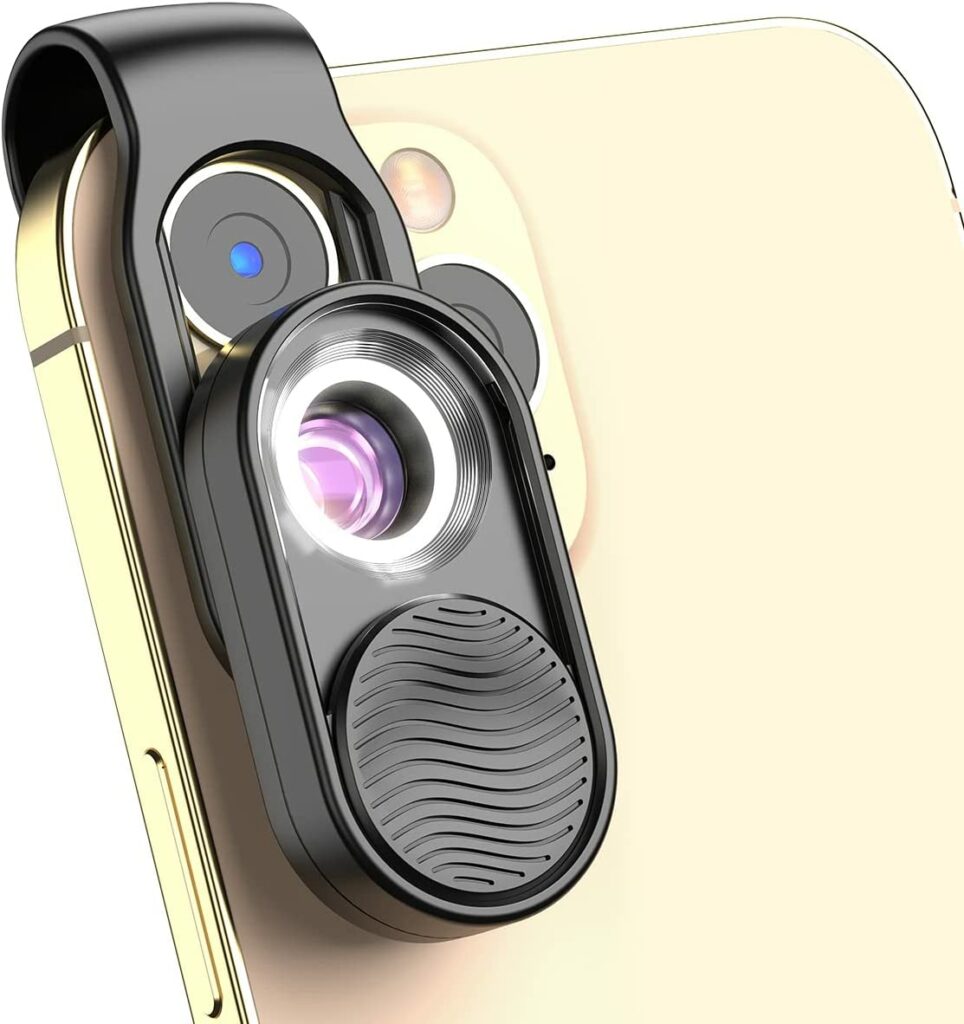 Instead of using a cheap resinous lens, the microscope attachment is made from a high-quality tempered glass lens. There are 3-5 layers of coating on each lens to improve imaging quality. Get your hands on the mini microscope and explore the microworld. (It is a very close-up microscope with a working distance of 0.14-0.17 inches)
The pocket microscope is equipped with an LED light. The very close-up microscope provides a bright working environment. This best zoom lens for iPhone does not require an app or a specific phone case. All you have to do is mount the add-on lens on your phone's primary camera. Plants, trichomes, coins, stones, skin, and much more can be observed with this gadget.
This is a close-up microscope lens attachment with a working distance of 0.14-0.17 inches. The LED light is designed to be used for two hours and recharged for 1.5 hours.
The tiny microscope on your smartphone allows you to explore a fascinating micro world.
Buy APEXEL Pocket Microscope iPhone Camera Lens for $19.98 here
8. KEYWING Phone Camera Lens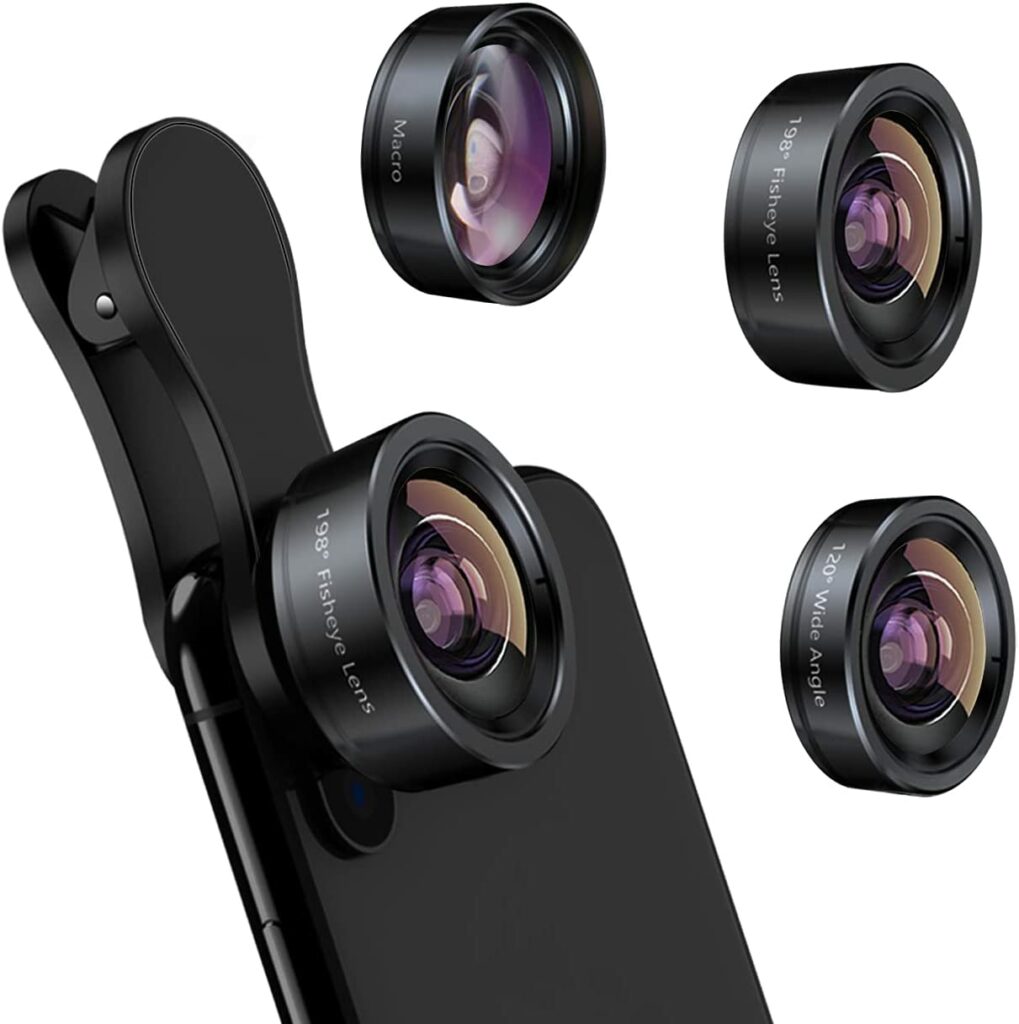 The 20X Macro lens offers a focusing distance of 1.18-3.54 inches, which allows you to explore the microworld. This lens has a 120° focal length, which increases the shooting area by 10%, enabling a broader view of the world. 198° Fisheye lenses produce a strong visual effect, making things more adorable.
A professional HD lens with advanced lanthanide optical glass can reduce reflections and ghosting, providing exceptional clarity and details. A high-quality aluminum shell can provide strong protection for the glass, ensuring a long lifespan.
You can enjoy the lens' amazing effects by simply attaching it to the clip and clipping it to your phone camera. Soft rubber covers the clip so your phone does not get scratched.
You don't have to install one lens onto another; each lens can be used independently.
Buy KEYWING Phone Camera Lens for $19.99 here
Ready to Take the Perfect Shot?
Which smartphone or iPhone camera lens would be best for you? Choosing the best phone lens depends on your needs. It would be best to consider how you want to use your add-on lenses before buying them.
With the correct camera lens attachment, you can elevate your photography to a whole new level.