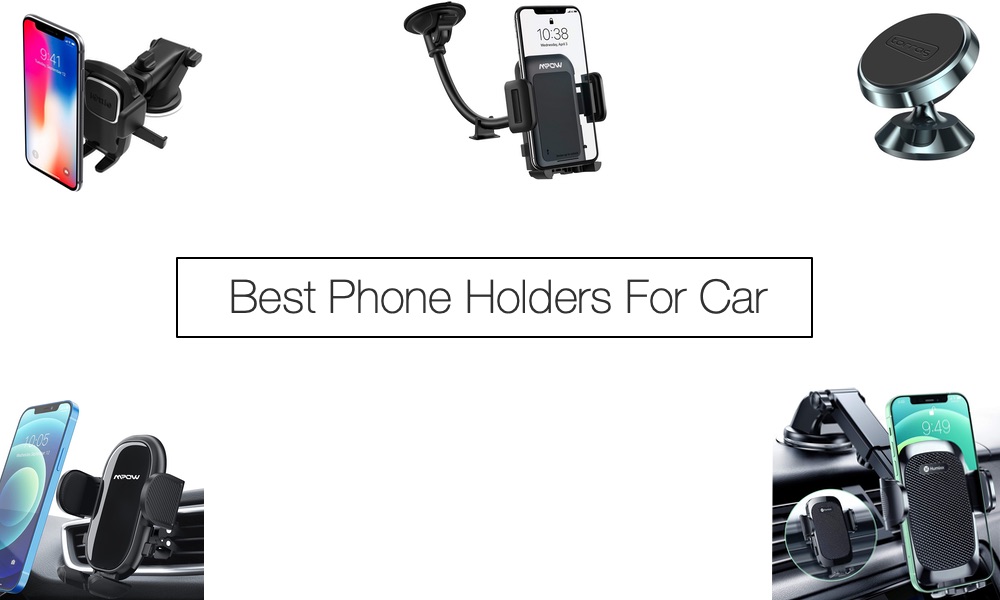 Are you looking for the best phone holder for car so you can travel with ease? Then look no further than these best options for iPhone users out there.
These affordable yet durable car phone holders allow iPhone users to carry place their iPhone on the dashboard and keep it secure from falls.
The placement of these cell phone holders for car also allow users to keep an eye on and interact with their device without losing focus from the road.
Best Car Phone Holders for iPhone users
These are some of the best Phone holders for car that every iPhone user need to consider in 2021.
1. Mpow Mirror Vent Car Phone Holder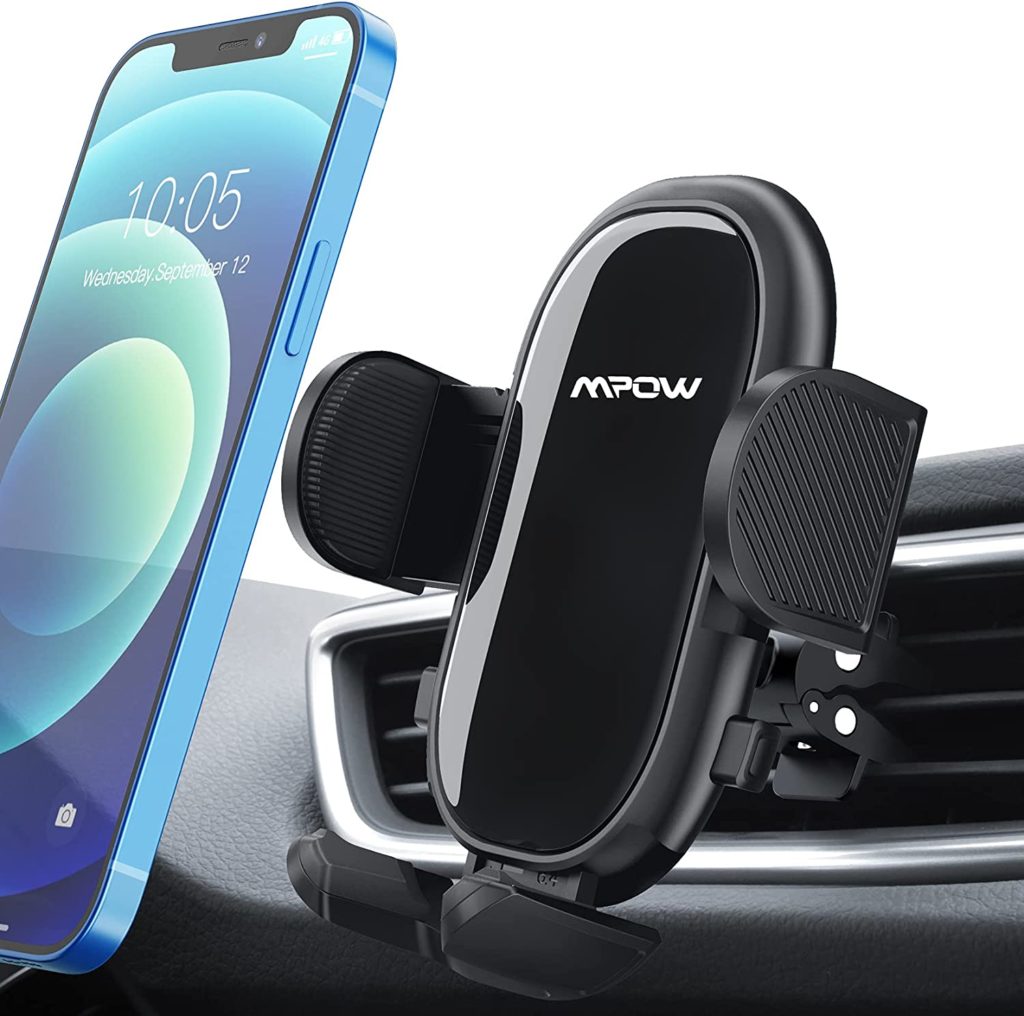 Mpow iPhone car mount fulfills the need of using your phone safely while you are driving. This best car phone holder in 2021 is easy to install and keeps your sight unobstructed. It features a screw-lock system that is designed to make sure your device does not fall down along with the mount. This also protects from shaking and slipping. The support feet on this car mount is also adjustable, which means you can move them up and down to find the perfect position that works for you.
You can buy the Mpow Mirror Vent Car Phone Holder for $29.
2. Humixx iPhone Car Mount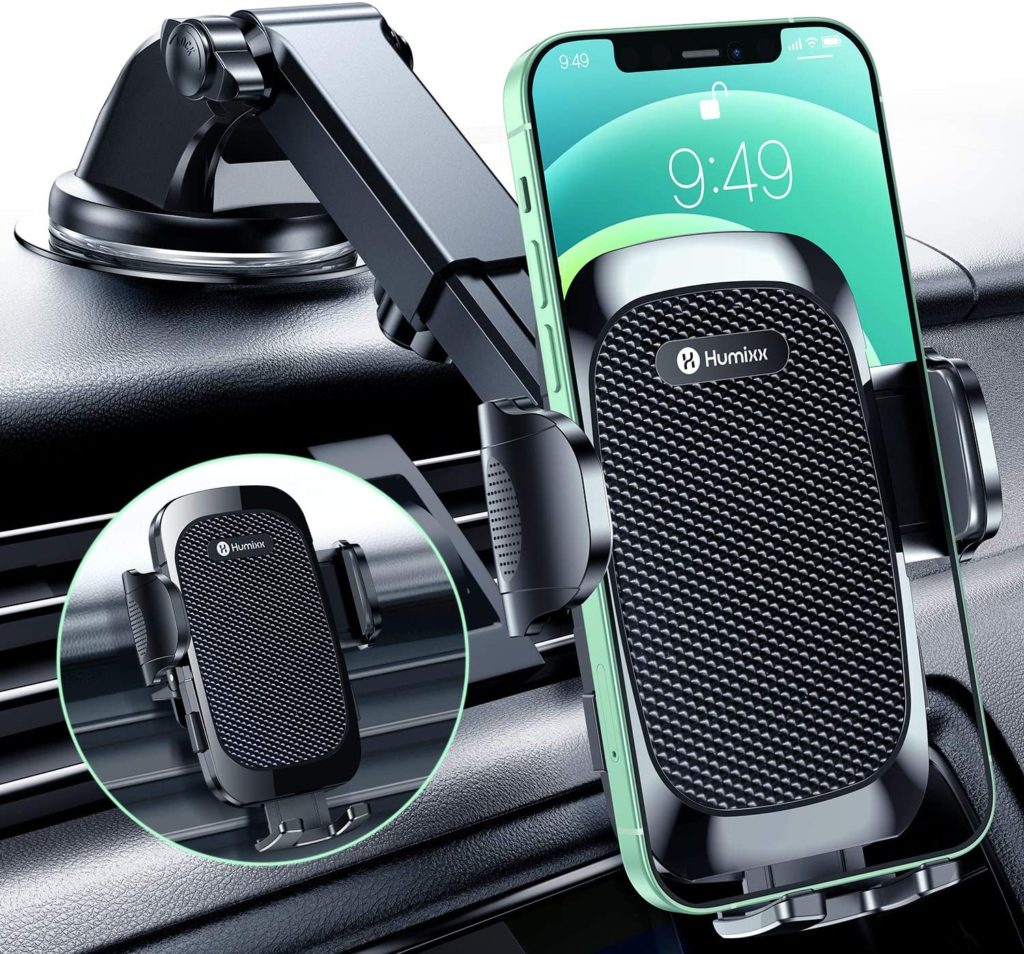 Looking for a multifunctional iPhone car mount? Humixx car mount is the one you should consider! Its 4-in-1 multifunctional ability gives you greater flexibility while keeping your phone stable during every drive.
Its shock-absorbing layer is made up of PU material studded with tiny brickwork preventing your phone from falling. It's 17.5mm wide charging cutout, ventilation clip, and powerful suction cup makes it one of the best iPhone car mount.
With the help of its ventilation clip, you can adjust and install it the way you want in the ventilation slot. Whereas, the powerful suction cup is double locked and is 100% reusable. You simply need to wash it with warm water and dry it. In order to remove the phone from it,  simply press the side buttons, it will immediately release the phone. 
This iPhone 12 car mount is compatible with other phones like Samsung, Google Pixel, and LG.
You can buy the Hummix Car Holder for $32.99 at the link below.
3. iOttie iPhone Car Mount
iOttie has the best iPhone holder for the car dashboard! This dashboard and windshield mount is a go-to universal smartphone solution making your drive safer and comfortable. Its Easy One Touch mechanism gives you the freedom to mount as well as remove your phone with one hand motion.
Also, its telescopic arm uses its strength, range, and stability to give you the right angle for your smartphone. An ideal tool for an undistracted drive! 
There is an adjustable foot on its bottom that you can adjust side to side, up and down, or remove completely to adjust smartphones of all sizes. Restore its strong suction cup by simply washing it with warm water and air drying.
This car mount holds all phones and cases from 2.3inches to 3.5inches. it is equally good to use on the windshield or even on your desk!
You can buy the iOttie iPhone Car Mount for $22.95 at the link below.
4. Torras Magnetic iPhone Car Mount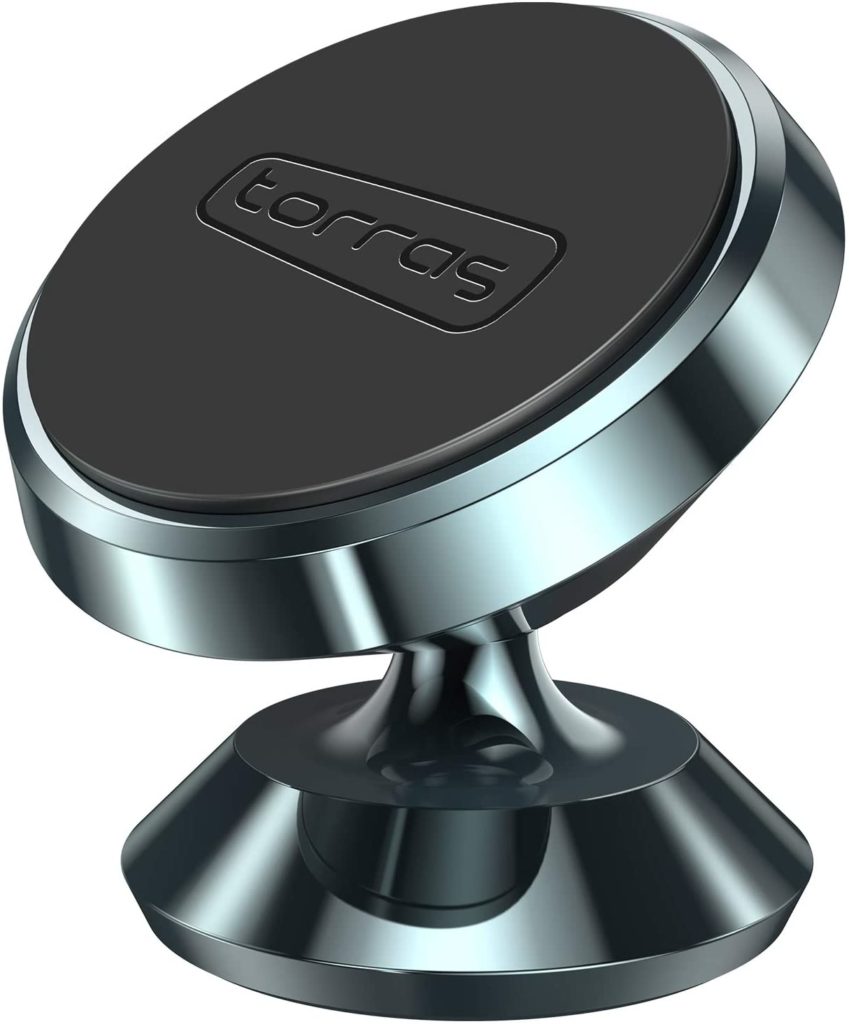 Torras smartphone car mount can fairly be termed as the phone holder for car for iPhone. Their best bet? You remain completely hands-free! Its super-strong magnetic absorption your phone firmly. Whether you own iPhone or Samsung, Google Pixel or LG, there is no compromise on its performance. 
Its powerful neodymium magnets and strong adhesive magnetic sheets take care of your phone and letting you focus on the drive. Its reliable material and 360-degree rotation make it the best iPhone holder for car dashboard. Swivel and adjust the way you feel at ease.
 Its compact and exquisite design is ideal to keep your view clear and keeps your dashboard clean. Also, you are left with more space to decorate your dashboard. 
You can buy the Torras Magnetic Car Mount fo $15.99 at the link below.
5. Mpow Washable Car Mount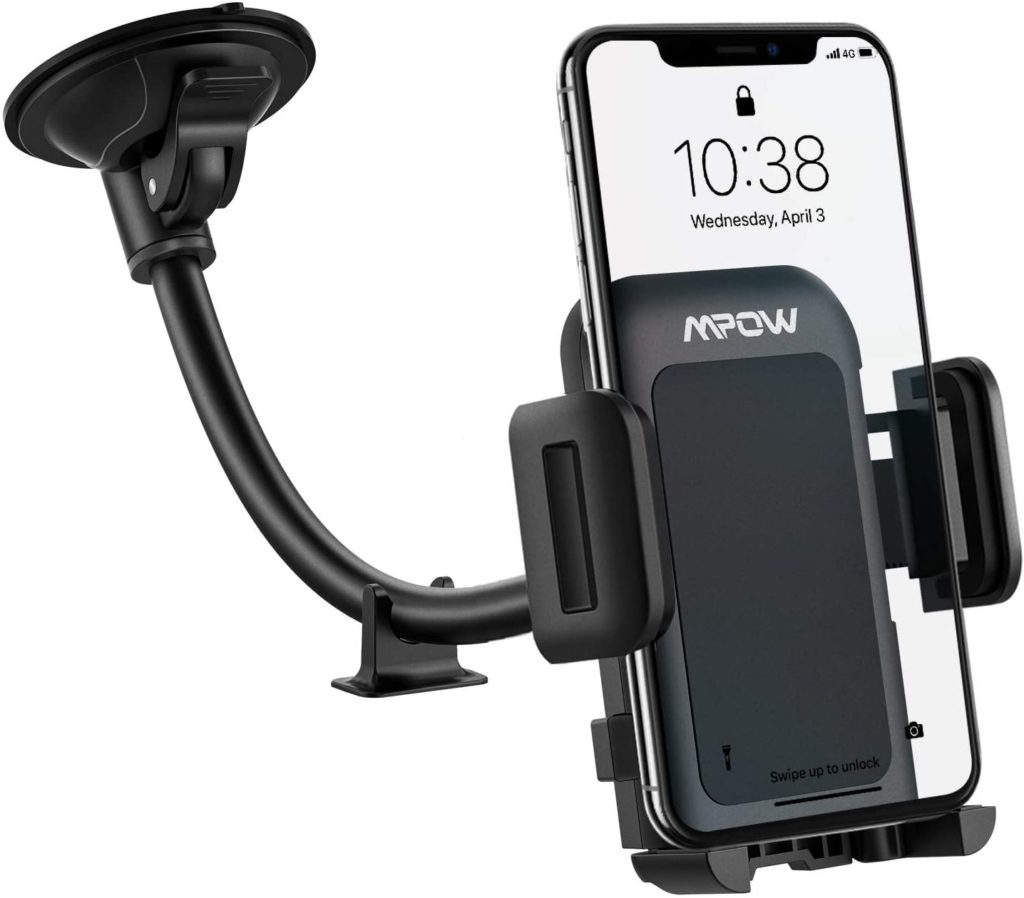 Mpow is probably the best cell phone holder for car in 2021, catering to all your smartphone needs. The biggest plus is the high-quality 9-inches long aluminum gooseneck. You can adjust the view of your smartphone by bending the gooseneck. In order to prevent it from shaking, a stabilizing device with it holds the neck firmly. The suction cup is made up of upgraded TPU material that improves its stability and heat resistance. Also, its improved hardness prevents the deformity of the suction cup. Moreover, like other car mounts, wash it with warm water and air dry to restore its suction performance. 
This iPhone car mount is compatible with 4inches to 5.9inches smartphones. In order to mount the phone, press the side button on the left to open the clamp arm. Apart from it, its flexible adjustment allows you to adjust the viewing angle. Simply, bend the gooseneck or rotate the joint, and tight nut to keep it fixed on the point. 
You can buy the Mpow Car Phone Mount for $25.99 at the link below.
That's it for our today's list. Which iPhone car holder you are going to try? Share with us in the comments below.
For more iPhone accessories, stay tuned to iOSHacker.com.