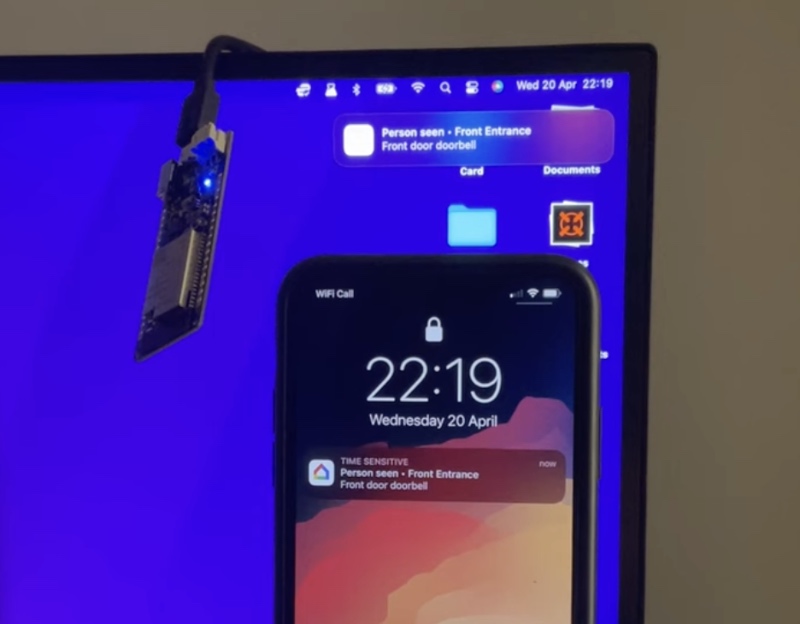 Have you ever wanted to forward notifications from your iPhone or iPad to your Mac or perhaps an Android device? That is exactly what iOS developer Tom Bastable set out to achieve on his bank holiday.
After spending 4 days on the project he was finally able to create a Bluetooth device and write up necessary software that would allow him to forward iOS notifications to any device that is capable of receiving notifications.
While Bastable's initial goal was to forward his iPhone's notifications to his Mac, during the development he realized that if the forwarding device had both Bluetooth and Wi-Fi support he should be able to forward notifications to any device. That is exactly what he was able to do as he could forward iPhone notifications not only to his Mac but also to an Android device and Google Home.
In his detailed write-up about this project Bastable says he plans on making this project open source. As for the hardware costs he says a wired forwarding device usually costs £8 ($10.50) and a wireless device with battery costs £10 ($13). The wireless device can work for around 10 days. Both wired and wireless devices are smaller than a matchbox and if tinkered further can even be integrated in a phone case.
A detailed guide on how to create a device along with the required code will be available for anyone in the coming weeks. This will allow anyone who is interested in creating a similar device for themselves or taking this project further to participate in the project.
Disclosure: iOSHacker may receive a commission if you purchase products through our affiliate links. For more visit our privacy policy page.