Here you will find a list of best pop sockets for iPhone that you can buy in 2022. These pop sockets make it easier for iPhone users to hold their device and reduce the risk of dropping.
These pop sockets work with all models of iPhone including iPhone 13 Pro Max, iPhone 13 Pro, iPhone 13 mini, iPhone 13, iPhone 12 Pro Max, iPhone 12, iPhone 11, iPhone XS, iPhone X and more.
Smartphones (read iPhones) are fragile things that can break due to even a little negligence, particularly if you are a clumsy individual.
So what can you do to avoid dropping your phone and have a firm grip on your precious device? Well, buy a pop socket for iPhone.
A pop socket is a phone accessory that is specifically designed for gadget enthusiasts. With a pop socket, you can hold your phone conveniently, take selfies and make videos without fretting about the phone falling, and manage your wired earbuds effortlessly. Besides, PopSockets works as a kickstand for your smartphone so it can stand upright for video calling.
However, since there are various options in the market which one you should buy? We suggest buying the one that is affordable, versatile, and stylish.
We have put together a list of the best pop sockets for your iPhone, see and decide for yourself which one would be suitable for your device!
Best Pop Sockets For iPhone in 2022
Check out the best pop sockets for iPhone in 2022 here.
1. SOG Multi-Tool PopGrip Pop Socket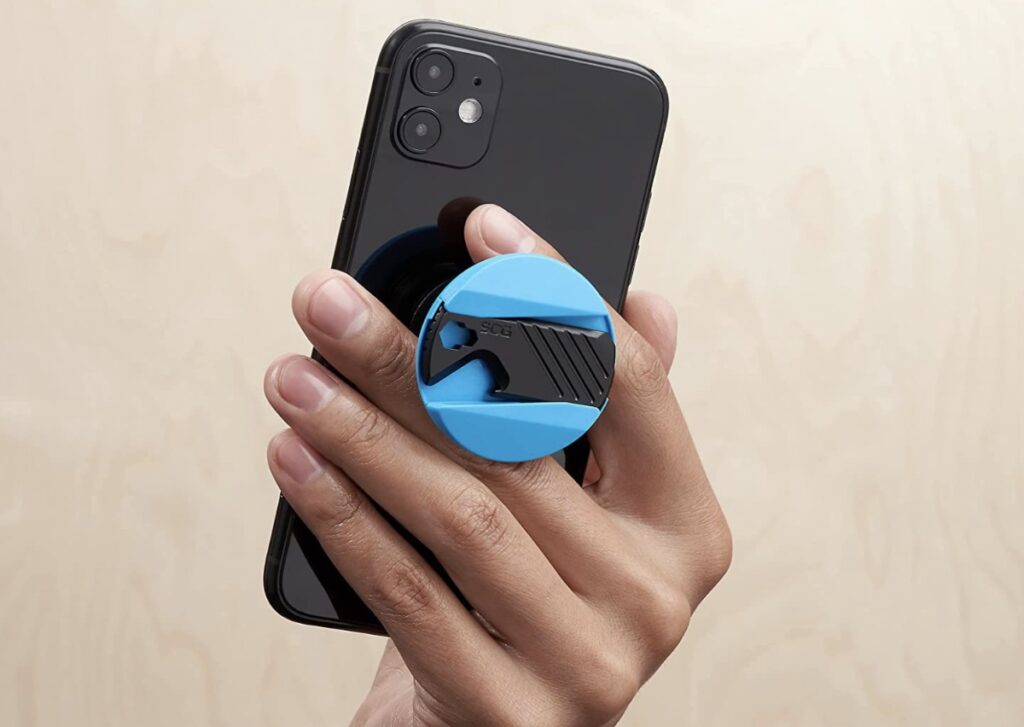 Gadget fans will be amazed at what this PopGrip offers, since it comes with amazing, and on top of that, it also has a SOG Multi-Tool. The Multi-tool in this pop socket includes a mini pry bar, a bottle opener, and ¼-inch & 4mm hex bit drivers.
With this handy multi-tool, you can become the favorite guest at any party or occasion as it is quite useful. Besides, it comes in a moss green color which makes it ideal for your camping trips.
It has an inbuilt magnetic twist system, which secures the multi-tool until you need it. What's more? This pop socket is compatible with several wireless chargers including, PopMount 2, and PopPower. You can easily remove the top to charge your device wirelessly.
2. Backspin Routlette PopGrip Pop Socket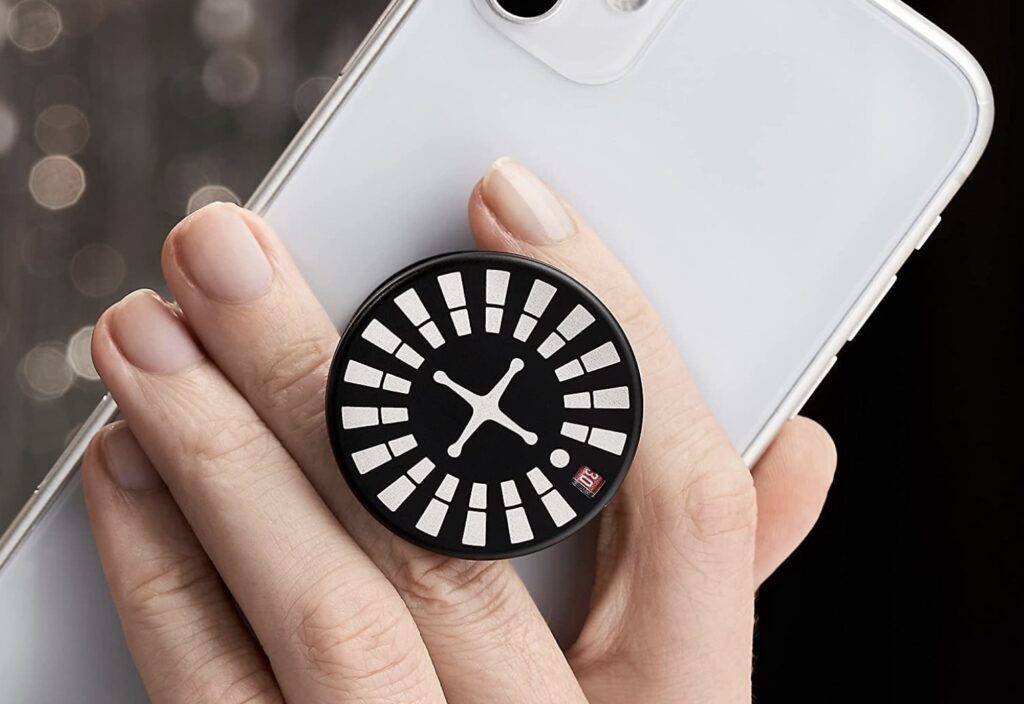 What makes the PopGrip Backspin one of the best sockets out there? Well, it features a spinnable aluminum top which creates incredible optical illusions or lets it glide for minutes on end!
Backspin Routlette PopGrip pop socket provides an excellent grip so you can use or text with one hand, click perfect photos, and watch videos when working or on the go.
You can easily swap the top to transform it according to your style. Also, PopGrips are compatible with PopPower Home Wireless Charger, Otter + Pop cases, PopWallet+, and PopMount 2.
Additionally, it sticks perfectly to smooth hard plastic phone cases. However, if you own iPhone 11 Pro or iPhone 11 Pro Max it will not stick to it unless you have a suitable case.
3. PopWallet PopSocket+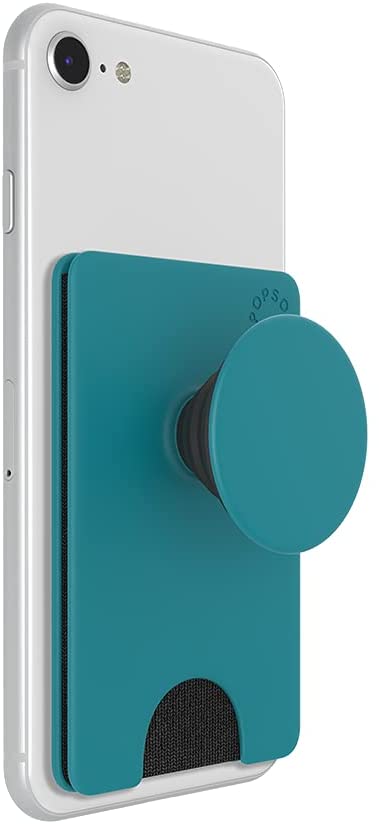 PopWallet pop socket is a stick-on wallet that offers a sleek and secure way to carry your cards on your phone and comes with a swappable PopTop!
What else can you ask for? The Popwallet safely holds up to 3 cards at a time and keeps them all snugly in one place.
With a mount compatible PopTop, it allows hands-free use with the PopMounts. Since it is easily removable, you can push the top left corner and slide right for wireless charging.
Please keep in consideration that this pop socket will not stick to highly textured phone and silicone cases. However, it comes with a disc that directly sticks to glass-backed phones.
4. Retro Gaming PopGrip PopSockets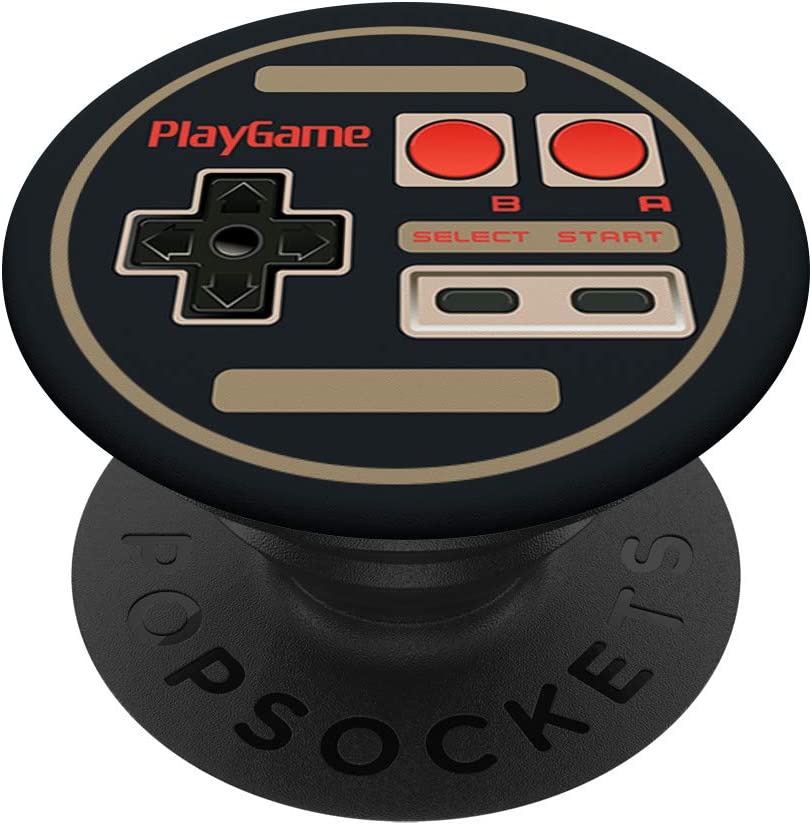 Are you into video games? If so, this Retro Gaming PopGrip pop socket is ideal for you!
This PopGrip pop socket comes with a swappable top, which allows you to switch out your PopTop to change the design or remove it for wireless charging capabilities. However, it is not compatible with the MagSafe wallet or Apple MagSafe wireless charger.
Further, you can watch videos for hours, take unlimited group photos, FaceTime or Skype without using your hands because it comes with an expandable stand.
It has an advanced adhesive that allows you to remove and reposition most devices and cases.
However, it does not stick to some silicone, waterproof, or textured phone cases. But works ideally with smooth, hard plastic cases.
5. Clear Phone Grip PopSockets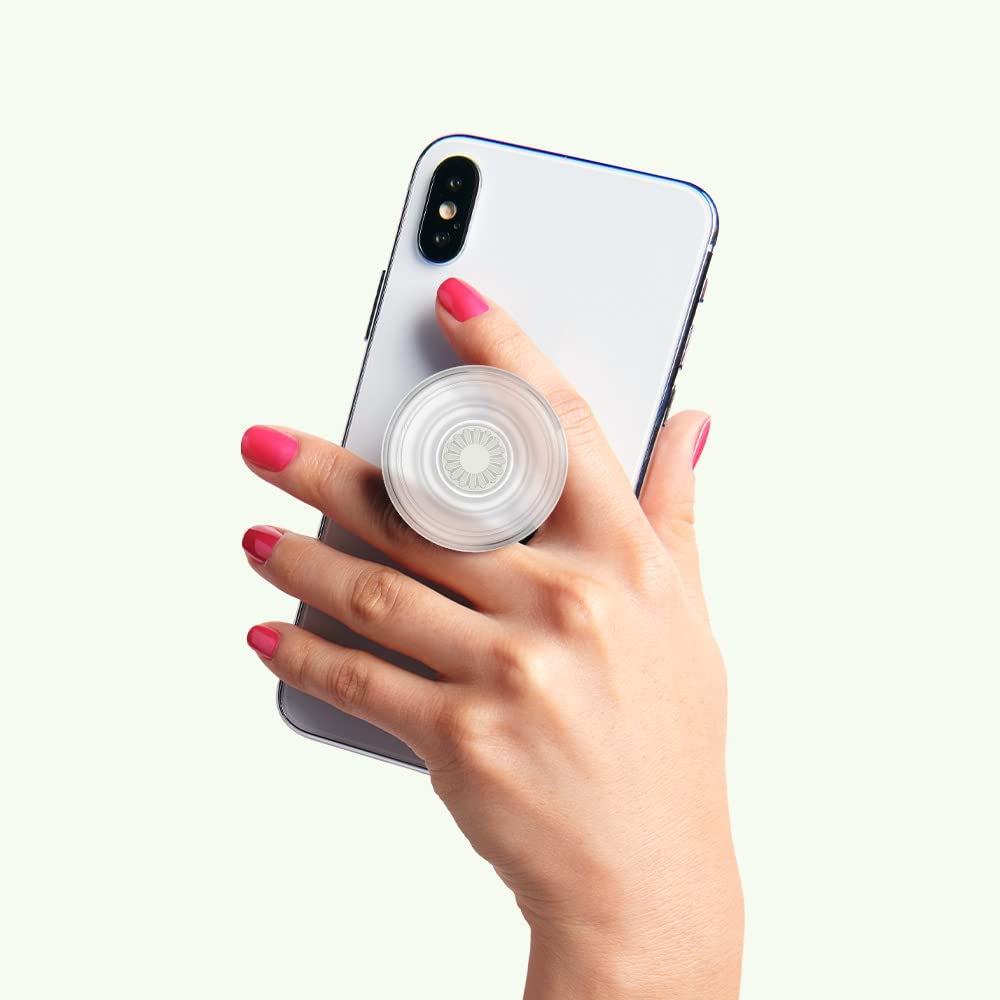 If you are a sucker for aesthetics, buy this clear Popgrip! This pop socket goes perfectly with almost every vibe of yours! It magically changes colors based on different lighting and angles, giving you multiple designs in one pop socket!
This pop grip also comes with a swappable top so you can switch out your PopTop for another design or remove it completely for wireless charging capabilities.
Additionally, it is compatible with Otter + Pop cases, PopWallet+, PopPower Home Wireless Charger, and PopMount 2.
It sticks perfectly to the smooth hard plastic cases of iPhone 11 and 12. However, it is suitable for iPhone 11 or 12 Pro and iPhone 11 or 12 Pro Max.
6. PopSockets PopGrip for MagSafe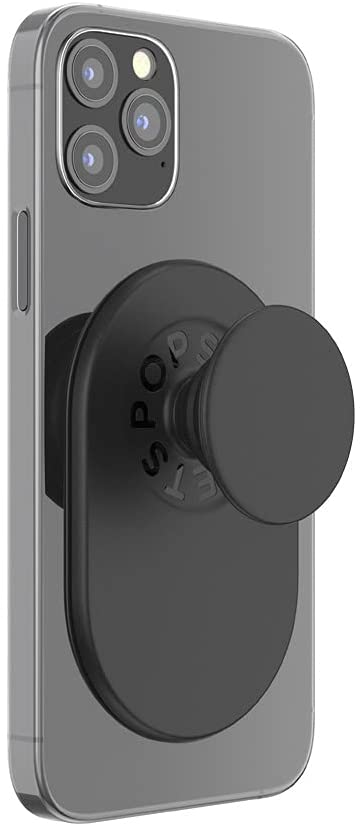 As the name suggests, this MagSafe PopSocket is specially designed for a MagSafe-compatible case with 6x stronger built-in magnets which makes it stay in place.
This pop socket offers maximumgrip and stands utility with repositioning options. Plus, it effortlessly slides off for MagSafe charging.
You can simply put it on or take it off your phone case whenever you wish to because it offers reusable adhesive. This pop socket is the perfect fit and a versatile alternative for your iPhone 12.
The Bottom Line is
Since we use our smart devices all the time, it should be our utmost priority to keep them safe from any unpredictable damage!
So, investing in getting a pop socket and attaching them to the back of your device is the ultimate solution! Because a pop grip is a game-changer and a super affordable phone accessory.
Now that you have the list of the best ones out there, grab the one that fits your vibes as soon as possible.
Have you used a pop socket before? If so, share your review in the comments section.