We use our iPhone and iPad to check emails, play games, browse the internet, communicate with people and what not. These two devices have now become center of our digital lives making us rely on them more than ever. While they are reliable for most things they seriously lack when it comes to battery life. iPhones are even worst especially when you are continuously using the cellular internet on it. We have talked about several battery saving solutions and battery cases that help users boost and even double their battery life of their device.
But if you don't want to put your device in a bulky case and the battery saving tips don't work for you then we have got an even better solution. In this post we are going to tell you about best portable USB chargers for iOS devices using which you can recharge your device no matter where you are, even while on the go.
Jackery Giant Portable Charger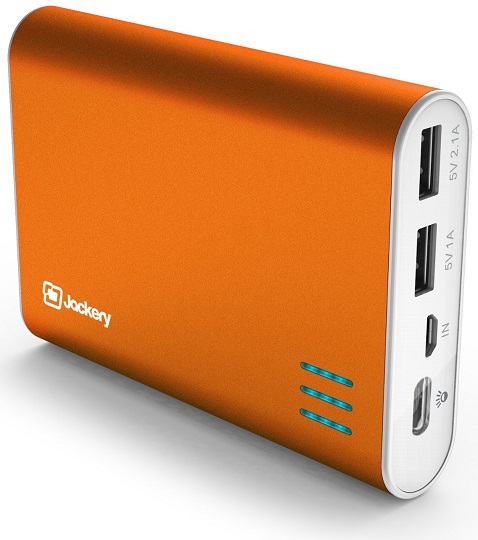 The Jackery Giant Portable Charger is truly a giant when it comes to boosting iPhone, iPad or iPod touch's battery. It features a 10,400mAh battery that can recharge two iOS devices (or any two devices for that matter) at once thanks to the two USB ports. It features a small size, which makes it portable and easy to carry around. This portable USB battery charger also packs a flashlight and is available in two color options that include orange and silver. You can get it online for around $40.
Anker Astro 3E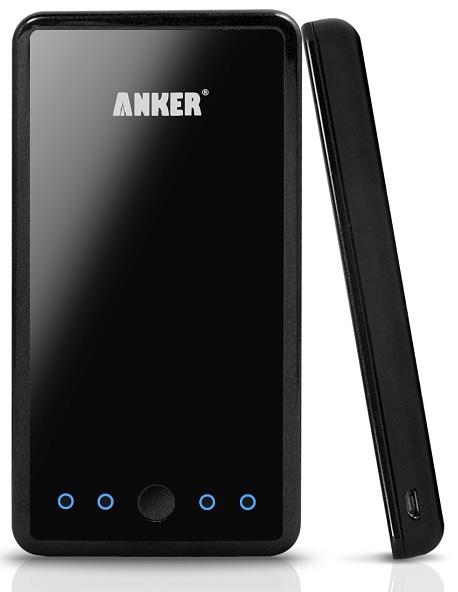 Anker Astro 3E is another strong contender among portable USB chargers that you should consider before making a final decision. It packs a powerful 10,000mAh battery that provides approximately up to 5 iPhone charge cycles on one recharge and has a standby time of up to 6 months. You can charge up to 2 devices at once. Although it is a bit too large Anker Astro 3E features a slim design and is easy to carry around in a purse or backpack. It is available for around $36.
Innergie PocketCell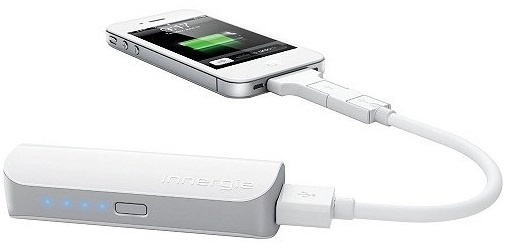 If you prefer portability and looks over performance then check out the Innergie PocketCell portable battery charger. As opposed to the products mentioned above this one is more portable and can easily fit in you pockets. To manage that size Innergie PocketCell makes a big sacrifice on the battery capacity and only has a 3,000mAh battery. Although it seems less when you compare it to 10,000mAh battery of other two products mentioned above it still does a decent job by recharging an iPhone 2 times on a single recharge and giving 4.5 hours of extended battery life to an iPad. Innergie PocketCell is available for around $54.
EasyAcc Power Bank 9,000mAh BumbleBee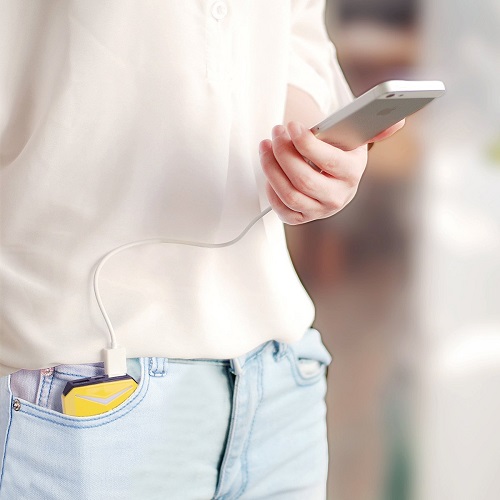 Looking for a cheap and powerful charging solution for your iOS device? Then look no further than EasyAcc Power Bank portable battery. It has a portable yet durable design, 9,000mAh battery, dual USB output, built-in LED flashlight and more. The best thing about it is its affordable price despite the features and high capacity. You can get it for around $30.
Powerocks Rose Stone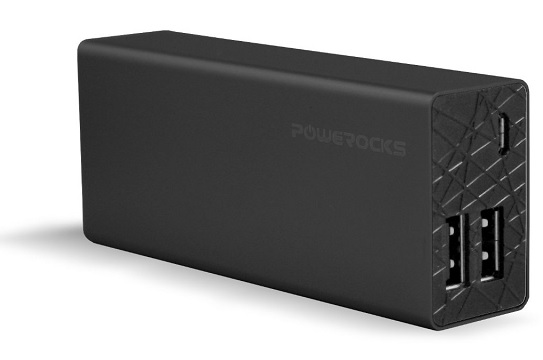 Powerocks Rose Stone is another ultra portable option with decent battery capacity. It features 6,000mAh battery and can charge up to two devices simultaneously thanks to its two USB ports. It can charge an iPhone 3 or 4 times before requiring you to recharge it. It features LED indicators that show how much charge is left in the battery so you can promptly recharge it. Powerocks Rose Stone is available for just over $30. You get several color options including black, blue, pink and silver.
Lipstick Portable Powerbank Charger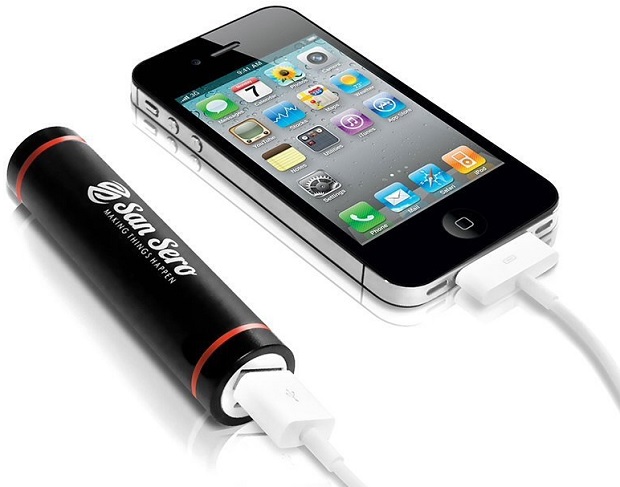 San Sero's 'lipstick' style portable battery is an easy to carry device that does the job it is intended to do without any issue. It has a small 2,200mAh battery that is capable of providing charge of up to 5 hours (for iPhone). It comes in sleek red and black design and one USB port. You can buy it from the market for around $17.
There you go folks, these are the best portable USB chargers for your iOS device. Let us know about your thoughts in the comments section below and also let us know about your own favorite products.
Disclosure: iOSHacker may receive a commission if you purchase products through our affiliate links. For more visit our privacy policy page.