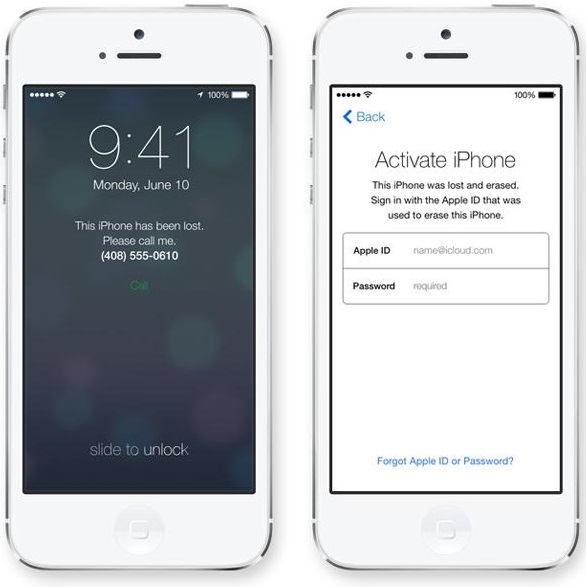 Apple's iCloud Activation lock was introduced back in 2013 to prevent thieves from successfully wiping a stolen iOS device. The feature basically prevents unauthorized person from restoring a device that does not belong to him in an attempt to delete data of the original owner. The activation lock takes advantage of the last used iCloud details asking them to be entered after the device as been restored. Until now there was no easy workaround to bypass this security feature by Apple, however things have changed with the release of doulCi.
It has been created by iOS hackers who go by the names of @AquaXetine and @MerrukTechnolog on Twitter. The doulCi hack disables the iCloud's security feature using a vulnerability found in Windows version of iTunes. It does something with the verification of security certificates requiring user to change a file on the computer after plugging in the device. The process is so simple that it raises serious questions about Apple's security.
Here's how team doulCi describes their tool:
doulCi is the worlds first Alternative iCloud Server, and the world's first iCloud Activation Bypass. doulCi will bypass and activate you iDevice for you when you are stuck at the Apple activation menu. So, why would you use it? For example, if you have forgotten your Apple ID and password or no longer have access to your old itunes-email account then its impossible to regain control of your Apple Product!! doulCi is the solution that will enable you to can regain permanent access.
While in their description the hackers simply describe the tool as it is meant to help people who have forgotten their Apple ID details, which is obviously not the only way how it is going to be used. The release of doulCi will help people who posses permanently locked devices to activate them and illegally sell them in the market.
While doulCi hack gives full access to the device it does not enable cellular services for iPhone, as pointed out by infamous hacker @MuscleNerd. However the team behind this tool has claimed that a 'fix' will be released soon that will bring carrier fix. [Source]
Disclosure: iOSHacker may receive a commission if you purchase products through our affiliate links. For more visit our privacy policy page.