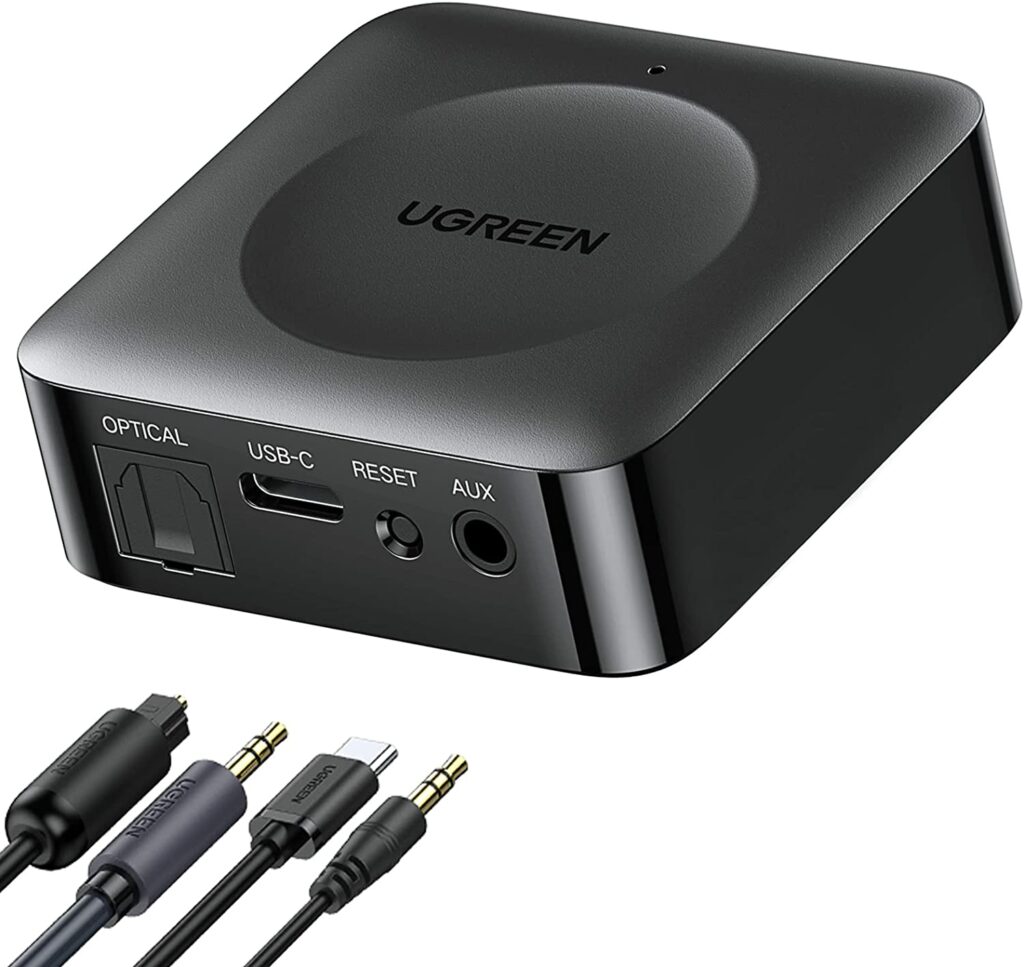 Do you have an old stereo system at home that you want to stream music to with your iPhone? Now that iPhones do not have a dedicated headphone jack you are stuck with using a lightning to 3.5mm adapter in order to connect your stereo with an iPhone.
But there is a better way! Instead of relying on a wired connection iPhone users should look into getting themselves a UGREEN AirPlay 2 Audio Receiver, which is currently selling at a sweet 30% discount than its usual price.
With this super useful device you can convert an old stereo into an AirPlay 2 compatible speaker and wirelessly stream music from iPhone, iPad and Mac. This essentially turns an old stereo system into an AirPlay 2 device.
With this AirPlay 2 Audio Receiver you can stream music within a 40 meter diameter, which is more than a traditional Bluetooth connection. The receiver supports 2.4G or 5G dual band connections for streaming, which is more than enough for high quality audio streaming.
With this wireless AirPlay 2 Audio Receiver users are able to stream CD-level lossless music playback. With the UGREEN AirPlay 2 Audio Receiver you can also use multiple AirPlay 2 wireless audio streamers in order to stream audio to multiple devices. And by placing them in different parts of a large room you can experience 3D surround sound at home.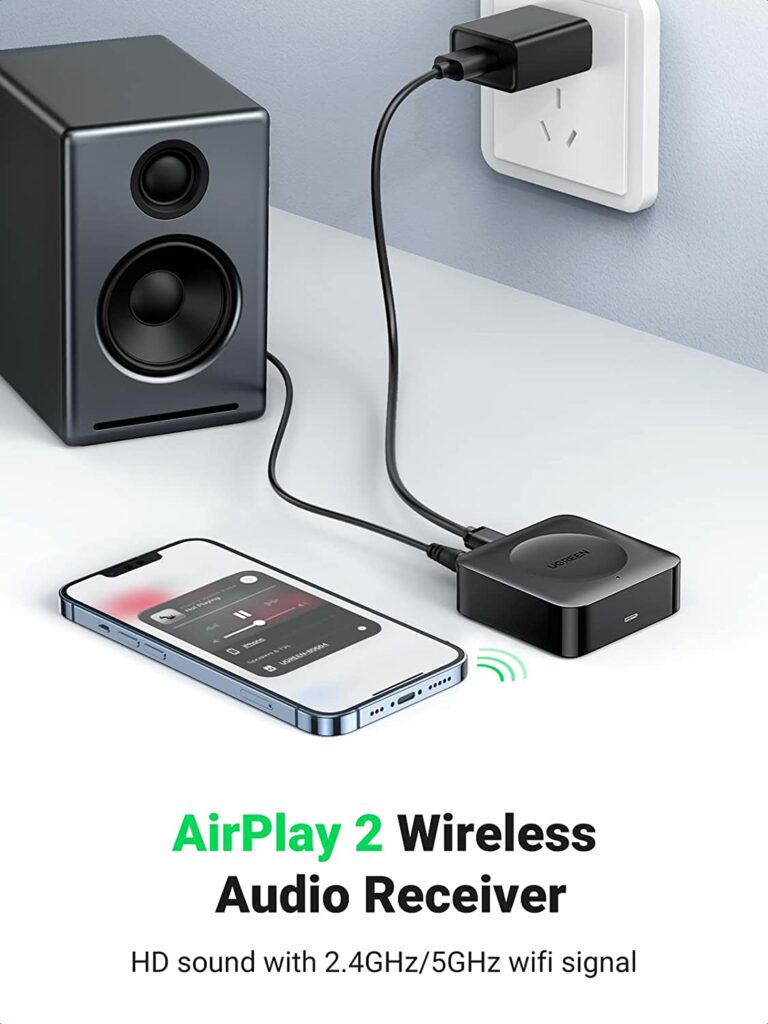 UGREEN AirPlay 2 Wireless Audio Receiver acts as an independent audio source, which means you can enjoy music without interruption while you perform other tasks on your device.
With this audio receiver you get a wide range of input ports that you can use to plug in your stereo system. This includes 3.5mm port, Optical port and USB-C port. In the box you also get a 3.5mm, which is a nice bonus.
Usually you can buy the UGREEN AirPlay 2 Wireless Audio Receiver for £69.99. And thanks to the limited time 30% discount the same product is available for £48.99.
The 30% discount offer ends in 3 days, so if you want to get this product you should better hurry up.