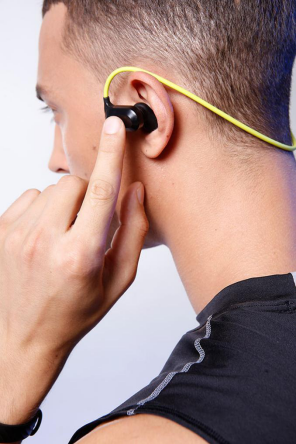 Bluetooth powered wireless headphones are all the rage right now thanks to lack of headphone jack on modern iPhones. There are many great options out there and joining them soon is going to be iWOWNfit R1. The R1 Bluetooth headphones don't stop at wirelessly transferring audio to your ears though as they are packed with many other features, making them a great option for both fitness freaks and music lovers alike.
The iWOWNfit R1 Bluetooth Wireless Sports Ear Buds are also an intelligent training coach, a heart monitor that tracks your heart rate in real-time and sends it to the app and an MP3 player that holds up to 80 songs with its 512MB memory. This means you no longer have to rely on taking your iPhone to your runs or gym, just store your music to R1 and listen to it wherever you like.
The voice coach that comes built-into the R1 speakers gives feedback while running workouts to help user maximize their training effect. It will tell you to speed up or slow down based on your performance and heart rate.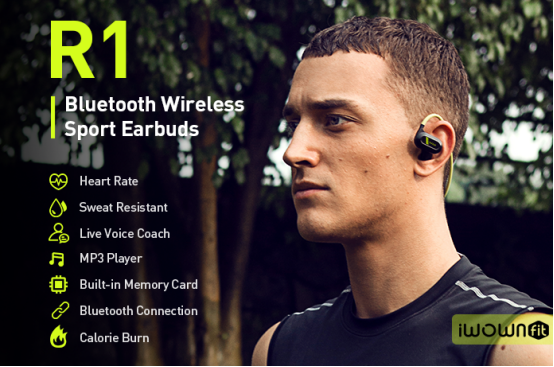 Other features of the iWownfit R1 include sweat resistance, calorie burn monitor, heart rate monitor and more.
If you are interested in getting yourself one of these Bluetooth headphones, then you can start with support iWOWNfit R1 Bluetooth Wireless Sports Ear Buds Indiegogo campaign. Super Early birds can get the headphones for $59 while the Early birds will get them for $69. The normal non-early bird price for Indiegogo users who back this campaign is $79, so supporting it early will get you a decent discount.
We will post a detailed review of these headphones once they launch so stay tuned for more on these, and follow us on Youtube.