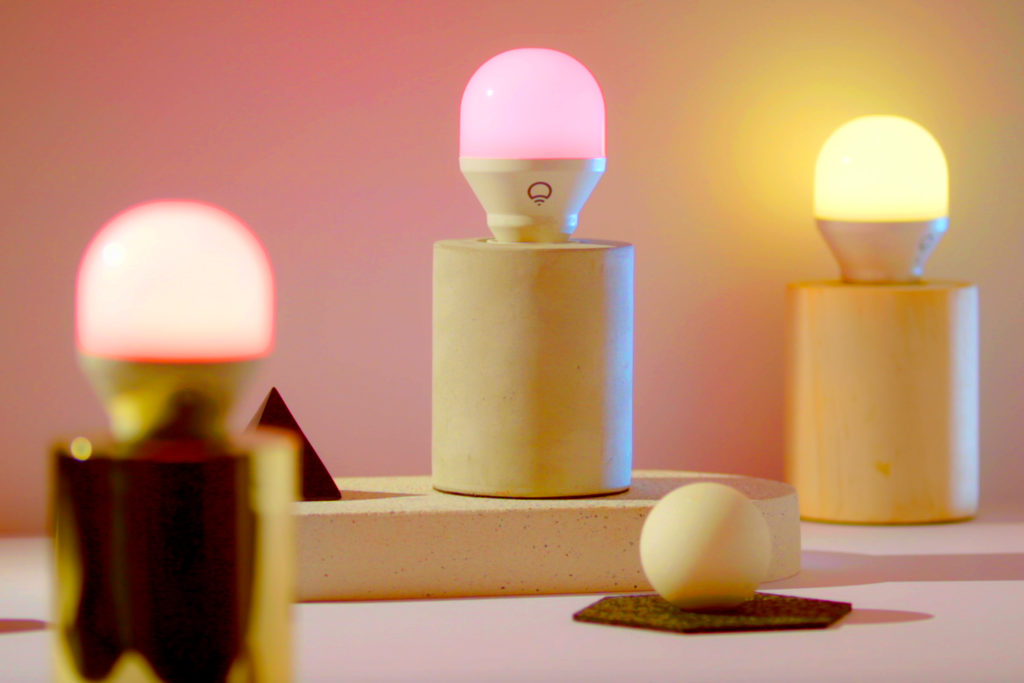 Along with the exciting news announced today that LIFX bulbs will now support HomeKit, LIFX has also announced the introduction of a new line of LIFX bulbs entitled "LIFX Mini."
The LIFX Mini lineup comes in three flavors. The first is LIFX Mini Color, which can produce millions of colors. The second is LIFX Mini Day & Dusk. It is very similar to the Philips Hue White Ambiance bulbs. It allows you to select from thousands of different temperatures of white. The last model, LIFX Mini White, is just your standard smart light bulb that allows you to adjust the brightness.
The LIFX Mini bulbs are smaller than the standard LIFX bulbs, and they have a wider beam angle. However, they are not as bright. While the standard LIFX bulbs are 1100 lumens, the LIFX Mini bulbs are 800 lumens. This conveniently is the same brightness as the Philips Hue White And Color Ambiance and Philips Hue White Ambiance bulbs. It appears that Philips has some serious competition now, especially when you consider the price.
A single Philips Hue White And Color Ambiance bulb retails for $50. The new LIFX Mini Color bulb, on the other hand, is five dollars cheaper, selling at $45. The difference becomes more noticeable once you buy a bundle. You can buy a pack of 4 LIFX Mini Color bulbs for $160. The Philips Hue White and Color Ambiance Starter Kit, which includes 3 bulbs, retails for $200. You can also get a pack of 6 LIFX Mini bulbs for $240. For just $40 more than the Philips Hue White and Color Ambiance Starter Kit, you get double the amount of bulbs.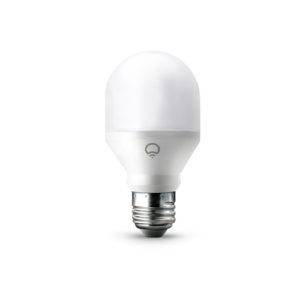 The only place where the price isn't competitive to Philips Hue is in the basic LIFX Mini White option. It's $25 per bulb, compared to just $15 for the Philips Hue White. Plus, the Philips Hue White is a tad bit brighter at 840 lumens.
Because the LIFX Mini bulbs do not require a hub, it makes the LIFX Mini more of an ideal choice for a gift. If you wanted to buy a single Philips Hue White and Color Ambiance bulb for a friend, unless they already had a bridge, you would need to spend another $60 for the bridge, increasing the price to $110, compared to $45 for a single LIFX Mini Color bulb.
Of course, hardware specifications aren't everything. Philips Hue has a much wider range of products, and it has a much better ecosystem, having much more apps integrate with it to provide tons of possibilities, such as syncing to movies, music, and games. LIFX is far behind in this category. Still, with the launch of HomeKit for LIFX and the LIFX Mini bulbs, it seems like Philips Hue will need to step up the hardware side of their bulbs in order to keep competing.
What do you think of the new LIFX Mini bulbs? Do you plan to buy them? If you do, you can preorder them starting today. Let us know your thoughts on the LIFX Mini bulbs in the comments down below, and be sure to follow us on our social media platforms for more Apple HomeKit news!