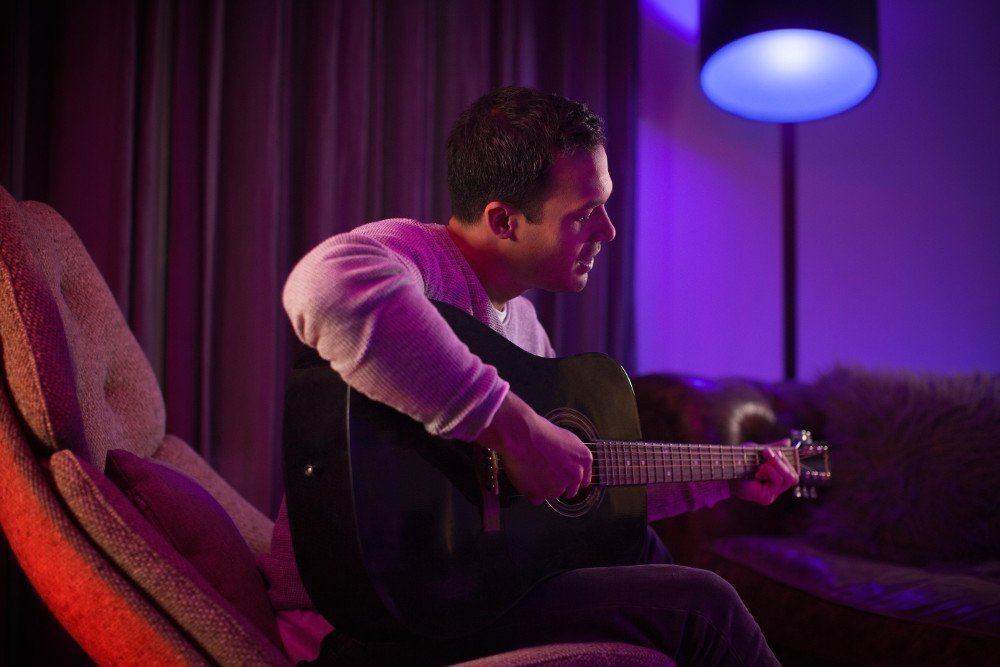 One feature that Philips Hue users have requested for several years is the ability to set a default color. There are various reasons for people wanting this feature, ranging from having a different default light temperature for an office, to preventing all the lights to turn on in the middle of the night after a power outage. As it turns out, Philips Hue owners might not have to wait much longer to receive this long-requested feature.
Recently, a Philips Hue user tweeted Philips Hue's Twitter support account, asking for the ability to change the default startup color since they all turn on in the middle of the night if they lose power. Philips Hue responded by acknowledging the problem but also saying that they are working on a solution to allow their users to select a start-up light setting. They also promised that more news would follow soon, and encouraged to keep an eye on updates done to the Philips Hue app. You may find the tweet below:
We recognize that users want to have control over the current start-up behavior of our lights, so we are currently working on a solution to allow our users to choose their start-up light setting. More information will follow soon, so keep an eye on our app updates.

— Philips Hue (@tweethue) January 12, 2018
Philips Hue did not give further details, so there are still some unanswered questions. For example, it is unclear if this new option would allow the bulb to revert to its last setting or only one fixed setting set by the user. It also did not comment on what hardware would be required, but since it says this option would come via software, it seems very likely that it would support all Philips Hue bulbs, or at the very least, the latest generation of Philips Hue's bulbs.
Philips Hue didn't say when this feature would be released, but it would make perfect sense if it launched alongside the new Philips Hue 3.0 app, shown off at CES 2018. It's due for spring of this year, so it's possible that this new start-up light setting could be a new feature of the 3.0 app, or in a subsequent version. You can view a trailer for the new Philips Hue 3.0 app in the tweet down below.
An exciting new update for the Philips Hue App is on its way. Quick, easy and playful light experiences at your fingertips. Coming spring 2018. #ces2018 #hueatces pic.twitter.com/Z5kQeY2YZg

— Philips Hue (@tweethue) January 11, 2018
With this big news, along with the recent announcements of a partnership with Razer, a redesigned app, and new products later this year, Philips Hue's future seems very bright.
What do you think of this new news? Have you always wanted this feature with Philips Hue? Do you plan on buying more bulbs now with this new feature? Let us know all of your thoughts in the comments section down below!
Disclosure: iOSHacker may receive a commission if you purchase products through our affiliate links. For more visit our privacy policy page.