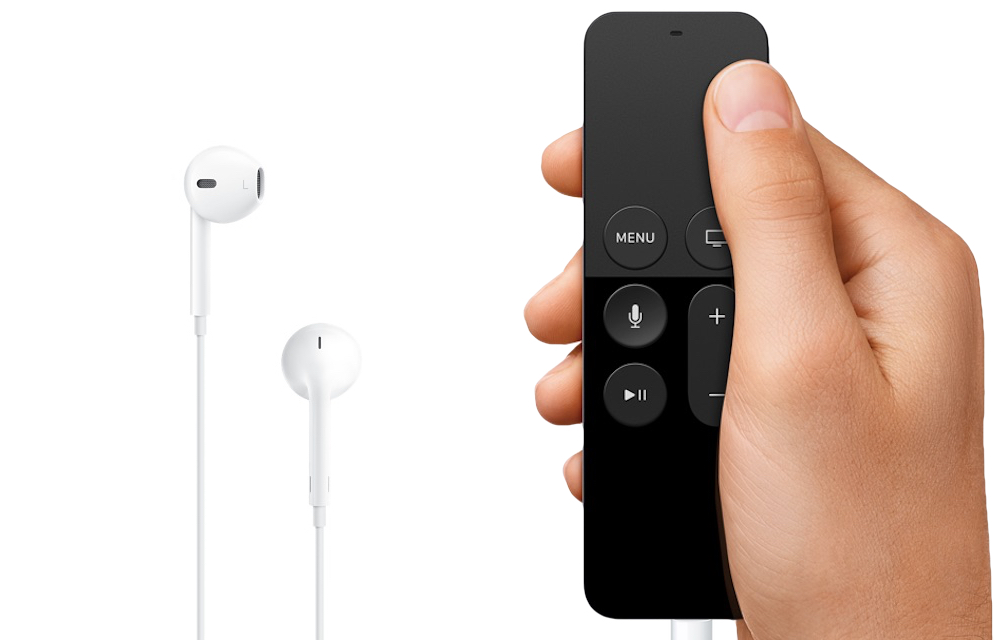 With WWDC coming up in just a few short weeks, we are probably going to see the announcement of iOS 10 and macOS 10.12, as well as watchOS 3 and tvOS 10. While we have heard rumors of features for all the other operating systems, it seems we haven't heard a single rumor about tvOS. We thought we would help Apple out a little bit by requesting a feature that would be both very practical and easy to add. That feature is support for wired headphones.
There are three types of headphones/earphones you can buy on the Apple Store. One is with a 3.5mm headphone jack, the second is with Lighting, and the third is with Bluetooth. Let's talk about that first one: the 3.5mm headphone jack. It seems that the most likely design feature of the iPhone 7 will be the removal of the headphone jack. This is to make the device even thiner, along with pushing more towards wireless and lightning cable headphones. Apple is rumoured to sell an optional adapter to use your old 3.5mm headphones with a lightning connector
The second type of headphones is with a lightning cord. This enables higher quality sound, along with universal support for iOS devices. The last option is Bluetooth, which allows you to listen to music wirelessly. The Apple TV has support for this type of headphone.
Now, back to the feature request. Have you ever wanted to watch TV or play games, but not disturb others? Some TV's have support for headphones, but unless you have a very long cord, your probably going to be stuck pretty close to the TV. Some TVs don't even have support headphones.
The 4th generation Apple TV remote has a lightning port at the bottom for charging, as well as support for a wrist strap. Our request is to use Bluetooth to enable headphone support via the remote. You could use the Lightning cord headphones out of the box, and 3.5mm headphones with an adaptor. The great thing about all of this is that the Apple TV has all the necessary components, so all Apple has to do is enable this in a future software update for it to work.
Would you benefit from this feature? Have any other features you would like to see in tvOS 10? Let us know in the comments!