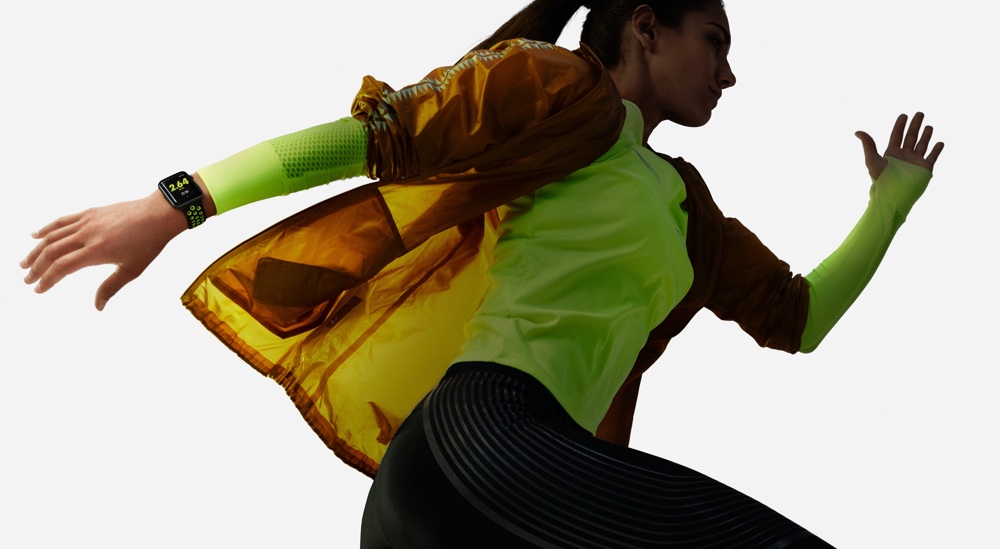 In a short period of time Apple Watch has established itself as a respectable fitness tracker. Although Apple focused on fashion with the first generation, the second generation however has been all about fitness and sports. The company is even focusing more on its partnership with Nike as opposed to luxury brands like Hermes.
With many users buying their Apple Watch as a fitness tracker and for sports-centric activities, we decided to create a list of best workout apps for an Apple Watch that users should download in 2017. While the stock Activity and Workout apps on the Watch are good enough, the 'Best Workout Apps' featured in this roundup actually take the Watch to the next level and offer data not available with the stock applications.
All these apps work on the iPhone as well as the Apple Watch. So even if you don't own the Apple Watch, you can use these apps just with your iPhone to stay fit and active. Without any further ado lets check out the best workout apps for your Apple Watch that you should be using in 2017.
1. Nike+ Run Club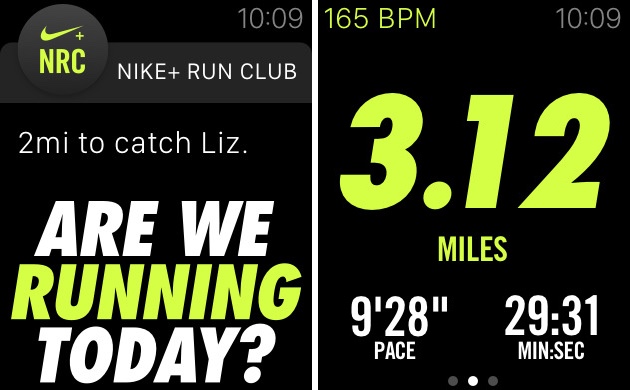 Although there are plenty of running apps out there such as Strava and Runtastic, I personally prefer Nike+ Run Club on both my iPhone and the Watch. The app has a great design and features that make it a fun experience to track your runs with this app. The app also lets you follow other users and friends, and share your running activity with them. The app offers GPS tracking details of the run, customized coaching plans that you can follow to meet your fitness goals and more. Nike+ Run Club app is available on the App Store for free.
2. Seven – 7 Minute Workout Training Challenge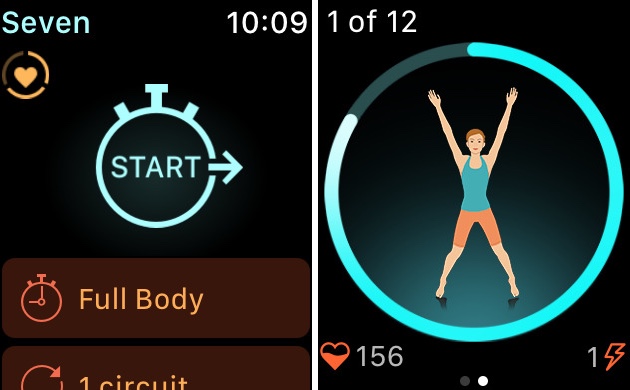 Next up on our list of Best Workout Apps is Seven. If you find it hard to take out time to workout, then the Seven app is for you. This app lets you workout for 7 minutes per day for 7 months. The exercises suggested by this app do not even require any equipment and can be performed using own body weight, a chair or a wall. The app offers incentives to keep you from not working out. The app offers 3 lives per month, if user skips more than three days a month his or her progress is reset to zero. Seven also offers achievements, rewards, daily reminders, color coded graphics and calendars, health app integration and more. Seven for iPhone and Apple Watch is available for free.
3. Zova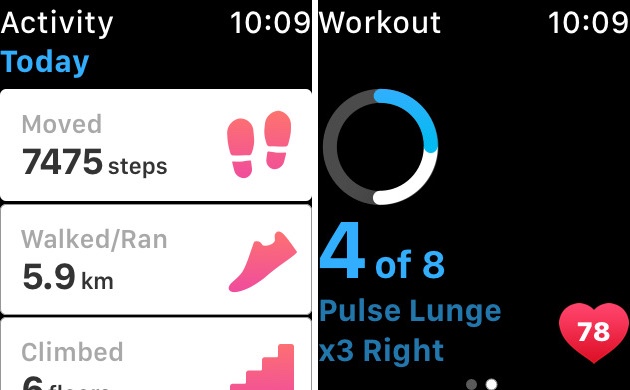 With Zova app you can combine all your workouts and have a single score for all your activities. The app even recommends suitable workouts based on your daily activity. With Zova you can perform 10-minute workouts focused on any body area. With the smart trainer feature you can get useful guidance and encouragement to keep you from going off-track. You can download Zova for iPhone and Apple Watch for free.
4. Streaks Workout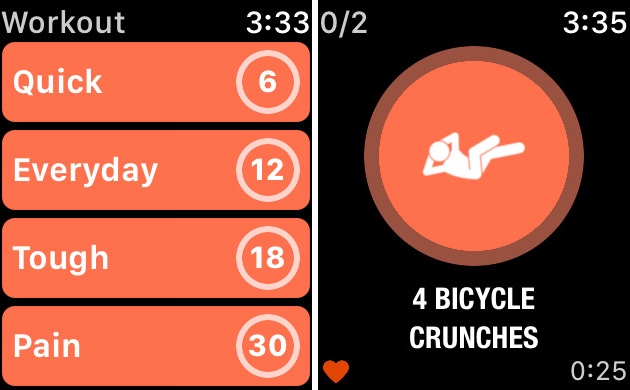 The Streaks Workout app lets you build up a habit of working out. With this simple app you can exercise at home or anywhere without needing any equipment. Once you have performed the workout you can mark the workout as done and build up a streak. The app offers 18 equipment free exercises with 4 different workout lengths. Other features include timer, stats, integration for Health app and more. Streaks Workout is available in the App Store for free.
5. Gymatic Workout Tracker: Exercise Routines Gym Log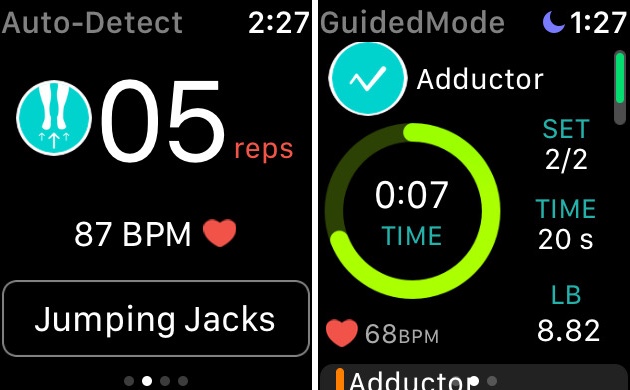 Next up on our list of Best Workout Apps is Gymatic. The Gymatic app claims to be the only app in the App Store that automatically identifies exercises performed by the user, count the repetitions and then log them. In addition to that it records rest and work time and it uses Apple Watch's sensors to track heart rate. Other data that is recorded by Gymatic includes velocity, power, rep speed, speed consistency and more. You can download Gymatic app from the App Store for free.
6. MySwimPro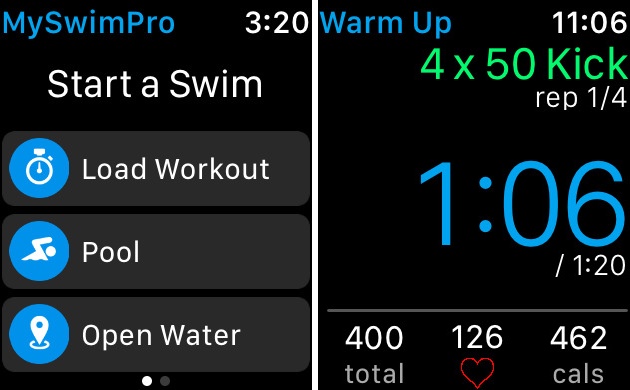 If you swim and own an Apple Watch Series 2, then it is a no brainer to use the MySwimPro app for the Apple Watch. With this app you can start swim workouts that are customized according to user's needs. The app offers hundreds of workouts for different skill levels and types, videos and descriptions for techniques, custom workout logs and much more. You can download MySwimPro app for your Apple Watch for free.
7. Zones For Training with Exercise Intensity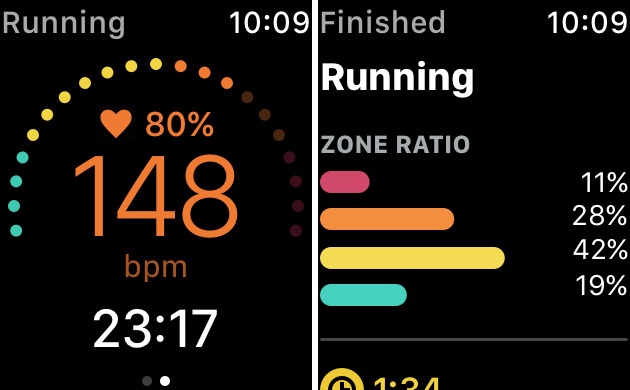 The Zones app lets you monitor your workout intensity and displays it in a meaningful way. The app supports a wide range of workout types including running, walking, cycling, treadmill, strength training and more. With the iPhone app you can see a visual representation of all the workouts and review your performance on a larger screen. The app has the ability to show real-time intensity and heart rate during workouts when used on the Apple Watch, ability to show time spent on four heart rate zones, display workout data on the stock Health app and more. You can download Zones app on your Apple Watch and iPhone for free.
8. FitStar Yoga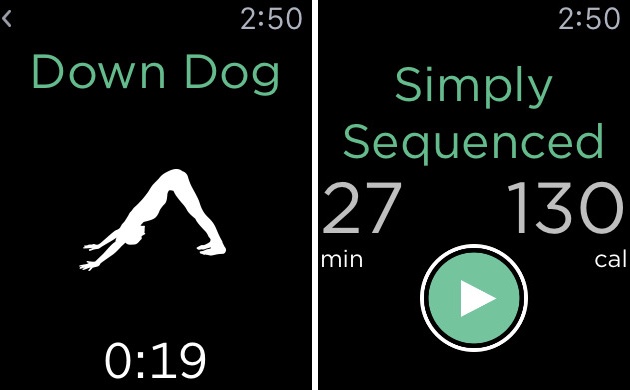 If you are into doing Yoga, then the FitStar Yoga app for iPhone and Apple Watch can be of great help. If allows everyone regardless if they are beginners or experts to perform perfect yoga sessions. The app offers video demonstrations of different yoga poses along with guidence from yoga expert, ability for users to choose workout duration, custom audio tracks, Apple TV support, Health app integration and more. FitStar Yoga is available on the App Store for free.
9. Cyclemeter GPS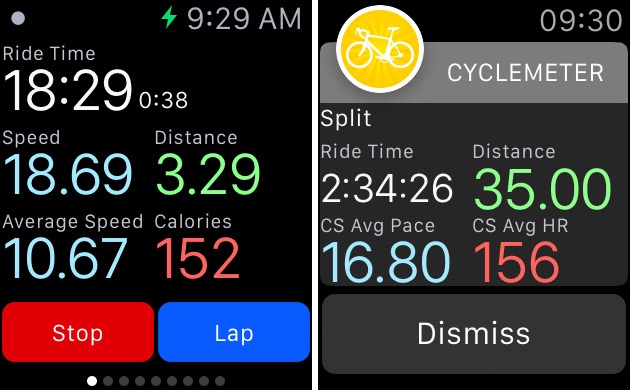 Cyclemeter is an advanced Cycling app for the iPhone and Apple Watch, that makes it possible for users to track their workouts and analyze the data with the help of maps and graphs. The app records laps, intervals, splits and more letting you track your workouts in the most effective manner. Cyclemeter also offers training plans with 5k, 10, half and marathon running plans. You can download Cyclemeter GPS for free.
10. Human – Activity Tracker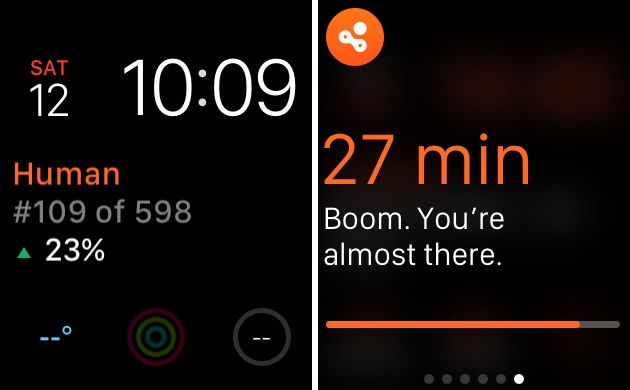 We will finish the list of Best Workout Apps with Human – Activity Tracker app for iPhone and Apple Watch, which takes a different approach when compared with its alternatives, as it tracks minutes user has moved rather than steps he or she has taken. The app automatically tracks user's walks, runs and bike rides tracking their daily activity. The app has cool features like Pulse, which lets you compare you activity with others in your city, #Daily30 makes sure you do at least 30 minutes of activity every day, health app integration and more. Human – Activity Tracker is available for free.
So there you go folks, these are the top 10 Best Workout Apps for iPhone and Apple Watch you should download in 2017. Did we miss your favorite app? Do let us know which fitness apps you use on your Watch and iPhone in the comments section below.