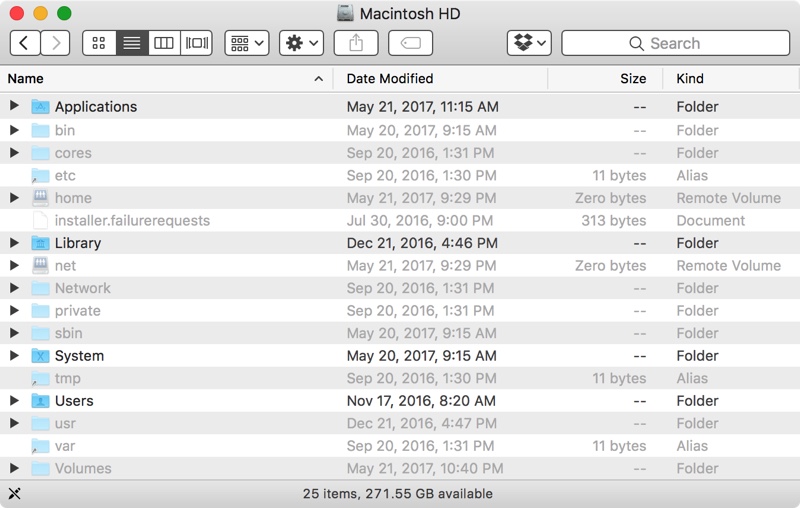 Last month we told you about how you can show or hide 'hidden' files on your Mac with a Terminal command. While that worked effectively it wasn't the most conveinent way of performing this simple task. It turns out there's an even better and faster way that you can use to display hidden files or folders on your computer.
The trick works in both Finder and Desktop, so when you press the keyboard shortcut the hidden files and folders will show up. When you press the buttons one more time they will go away. To show or hide hidden files on your Mac you have to press the Command-Shift-. (period) buttons together.
Upon pressing the key combination you will instantly see the hidden files and folders and they will disappear just as quickly when you press them again. Interestingly this trick seems to be new to macOS Sierra, as users were not able to perform the same shortcut successfully on 10.11.6 or earlier.
Knowing how to show hidden files can come handy when you are looking for an important file that is not visible by default. While normal users might not need to use this feature power users often have to perform a number of steps just to perform this simple task.
[
Twitter
]