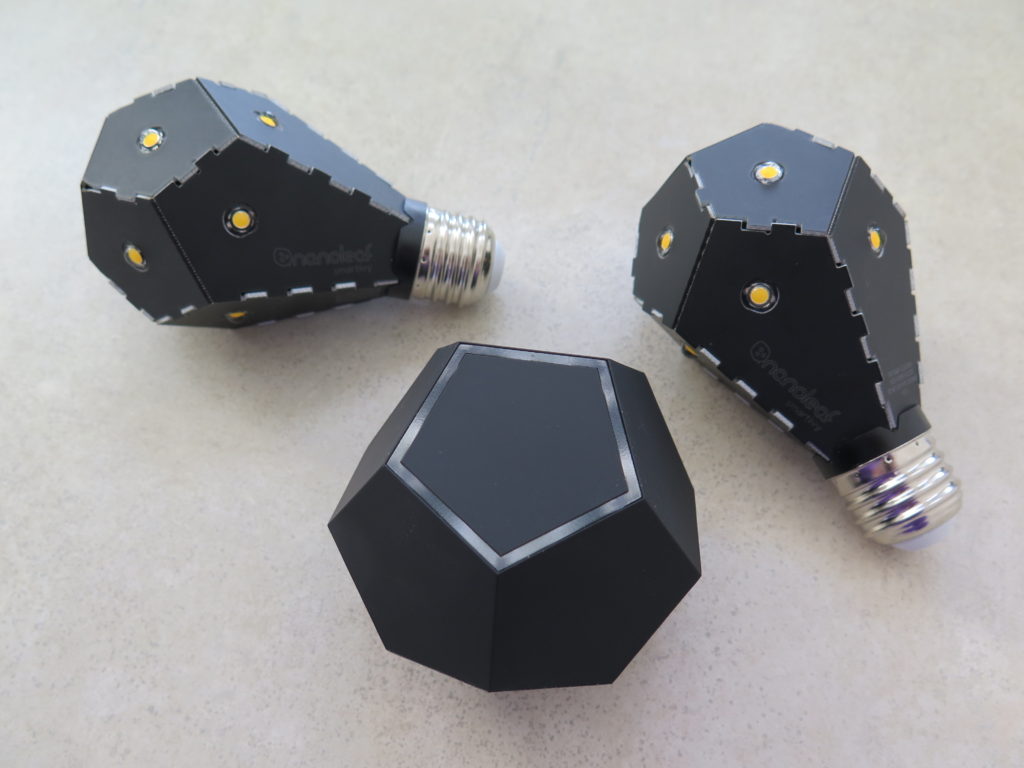 You know what the problem is with light bulbs? They look so boring! While there are many smart, connected light bulbs on the market today, they all more or less look the same. Nanoleaf's Smart Ivy bulbs are smart with HomeKit compatibility, but that reason alone is probably not why you'll want to buy it. These bulbs have a very unique, geometric shape which makes even the smartest lights bulbs look dull.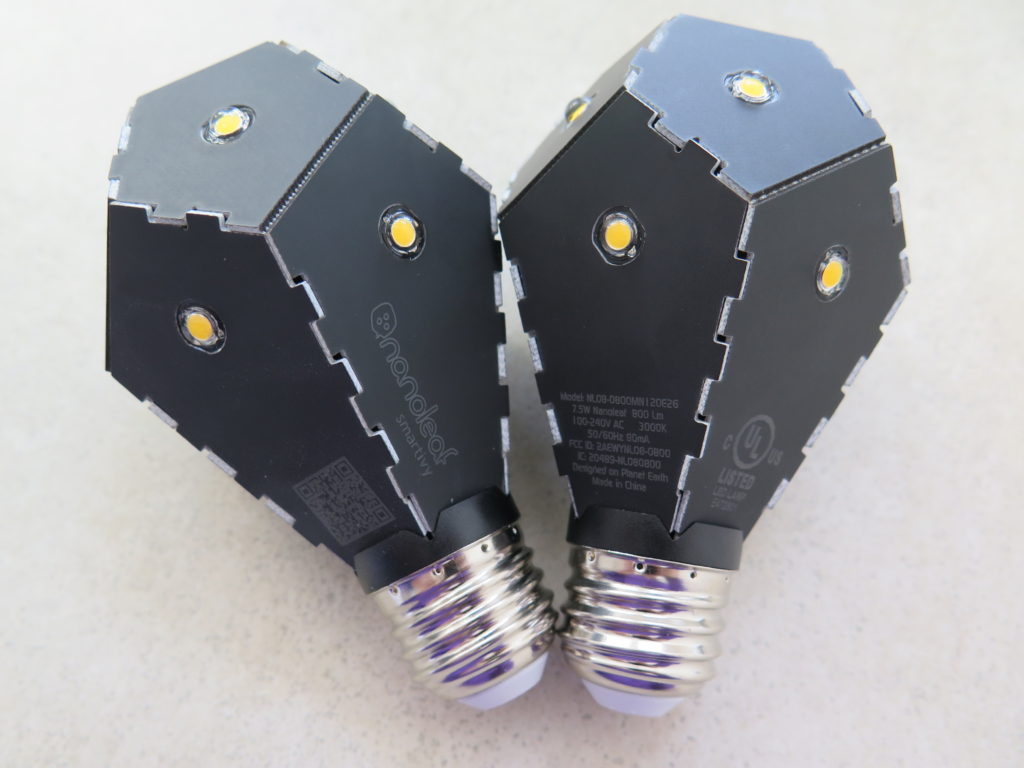 The Nanoleaf Ivy Smarter kit includes everything you need to get started. It has two bulbs and a hub to connect to your Wi-Fi router. The bulbs are 800 lumens each, or the equivalent of a 60W traditional bulb. The box also includes easy to follow instructions, and a "Living Green" Nanoleaf sticker. Setup was a breeze, especially with the HomeKit code found in the box and at the bottom of the hub.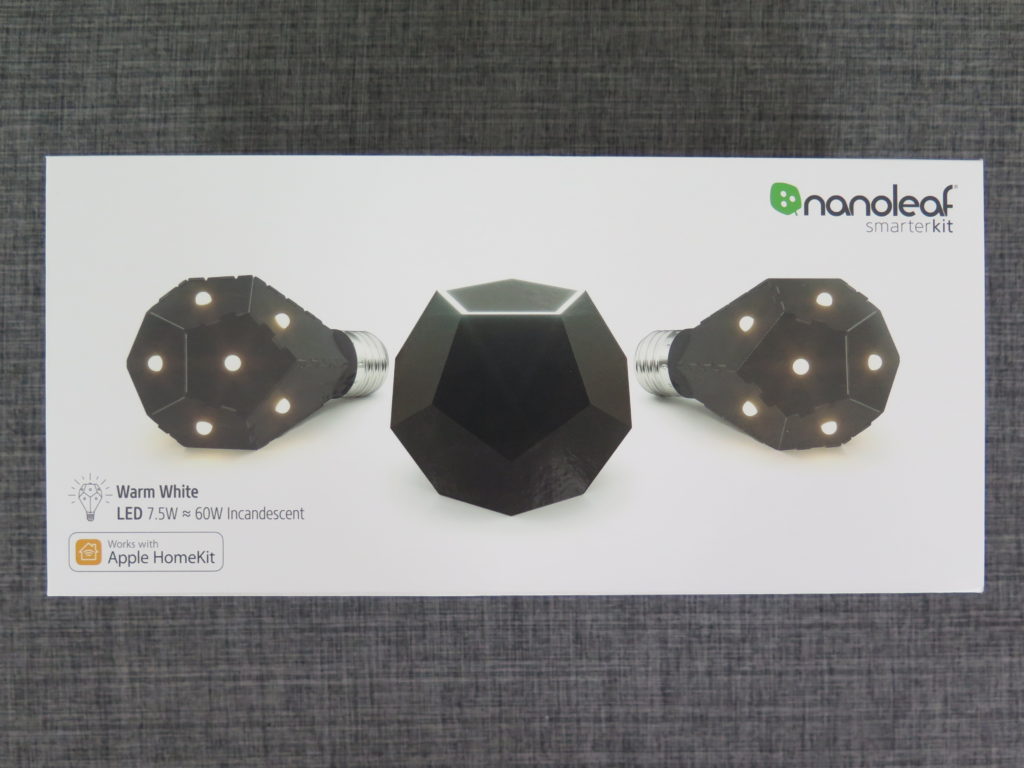 In terms of control, there isn't a whole lot to control with the Nanoleaf Ivy bulbs. You can control them in the Nanoleaf app, in Apple's Home app, in Control Center, or with Siri. You can't control the temperature of the white or change the color, so the only option you have is to control the brightness. It works fairly well, however sometimes I did experience some connectivity issues every once in a while with HomeKit, such as Siri saying there was no response from the devices even though it did adjust the brightness or not recognizing the lights when it was on. It worked great all the time from the Nanoleaf app itself. I was okay with this though, because the way I found myself adjusting the brightness of the lights most of the time was with the light switch.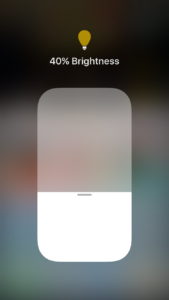 Nanoleaf has designed a brilliant feature that allows you to change the brightness of the bulbs with just a standard light switch. If you want to dim the lights, you can quickly turn off the light then turn it back on. The light will then start to dim. You then repeat the same step to lock the light's brightness. If you don't lock the brightness, the lights will turn off, but the light switch will remain on, allowing you to turn the lights back on from your phone. To quickly set the lights to 1% for a night light, you simply have the light turned off, the quickly turn it on, off, then on again. If you have ever used a Nanoleaf Bloom bulb before, you'll feel right at home, as the commands on the Boom and the Ivy are the same. Just like any other LED, they are not compatible with dimmer light switches.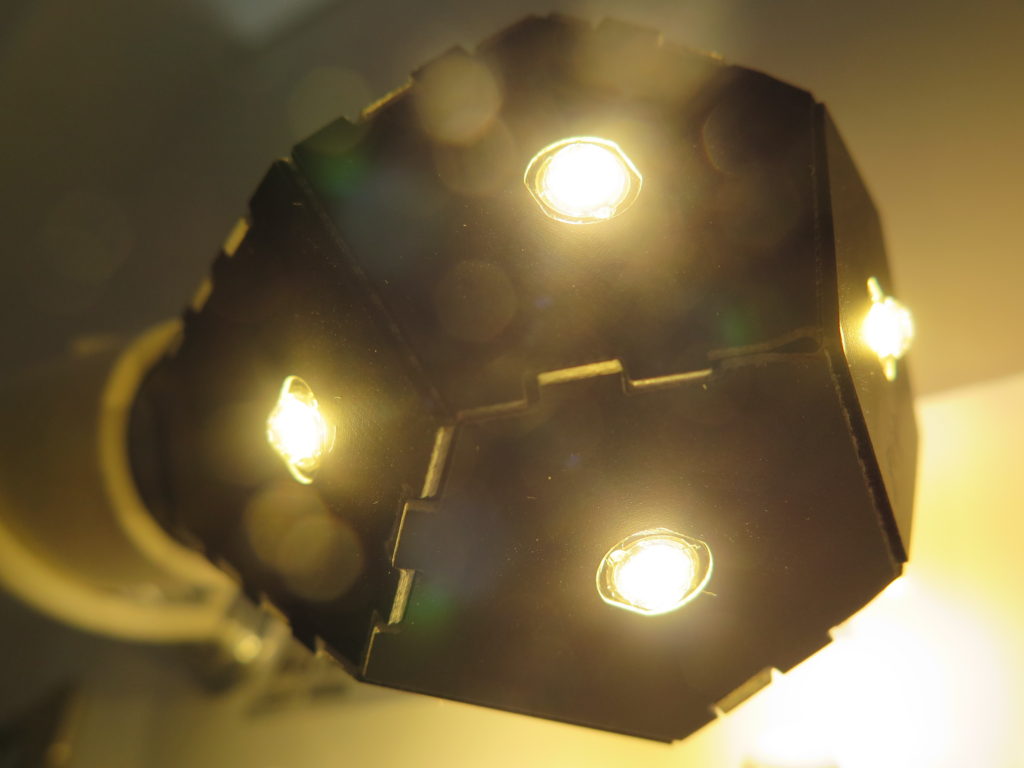 Personally, I find this feature genius, and I love it. There are some times where you just don't have your phone on you to adjust the brightness, so being able to adjust it from the wall is very convenient. Other smart bulb companies offer accessories to adjust your smart bulbs without the need for your smartphone, but they cost money, and that can add up quickly when you want to control several lights. Having the ability to enable "Smart Off" from the light switch has to be my favourite feature about these bulbs though. When you're leaving a room, it's much quicker to just flick a switch on the wall rather than pulling out your phone to turn it off. With Nanoleaf's Dim+ Technology, it solves one of the biggest problems with smart bulbs.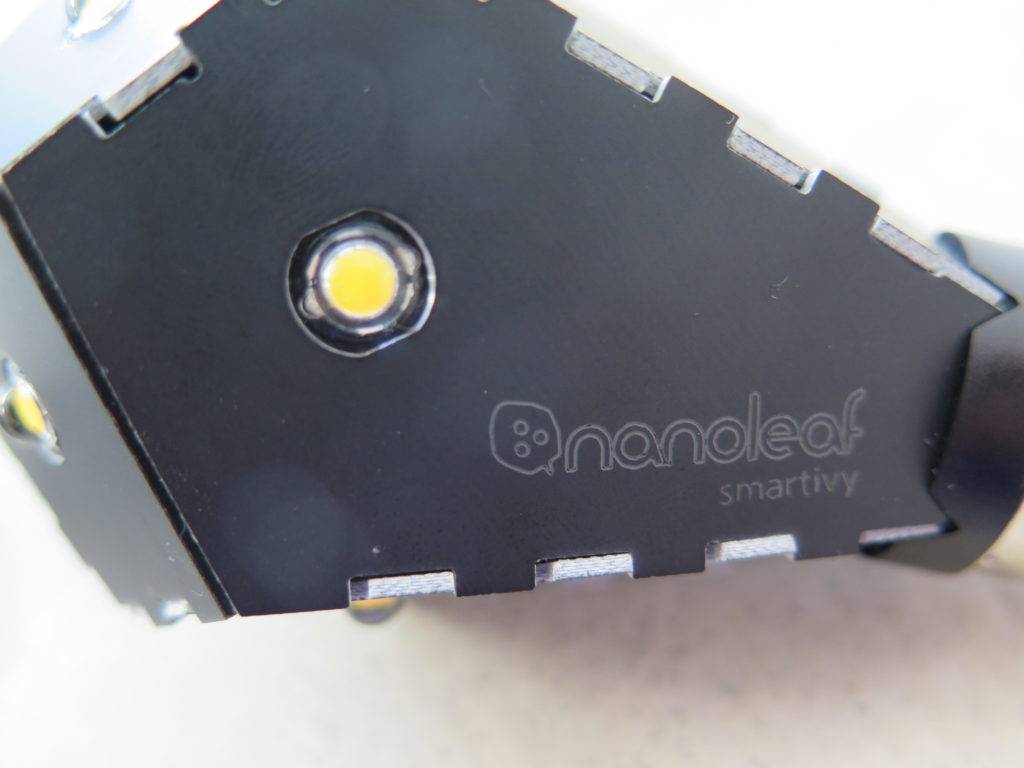 I found the Nanoleaf app to be a bit confusing and feature lacking. It has a scene page, where it shows all your HomeKit scenes, and it also allows you to control other smart lights. It even allowed me to change the color on my Philips Hue bulbs, which I found rather odd, since the Ivy bulbs don't support color in it's current state. Personally, I would have preferred to have the Nanoleaf app control only Nanoleaf bulbs. I also couldn't get it to activate the scenes on a schedule, and there is no option to have a wake up option where the lights will gradually turn on. You'll also need a 3rd Generation Apple TV or later to control the bulbs away from home.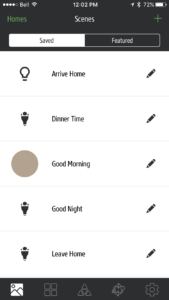 One of the biggest selling features of these bulbs that I've already touched on has to be the design. While regular light bulbs you generally put in a light fixture to remain out of sight, the Nanoleaf Ivy bulbs are designed to be showed off. Nanoleaf does sell a variety of stylish light fixtures to enable you to do just that. Even the hub is stylish. Rather then other hubs that just looks like a ordinary router, the Nanoleaf Ivy hub something that you can proudly display and easily fit into your home decor. It also is powered by Micro-USB, so if your router has a USB port, you can power the entire hub directly from your router.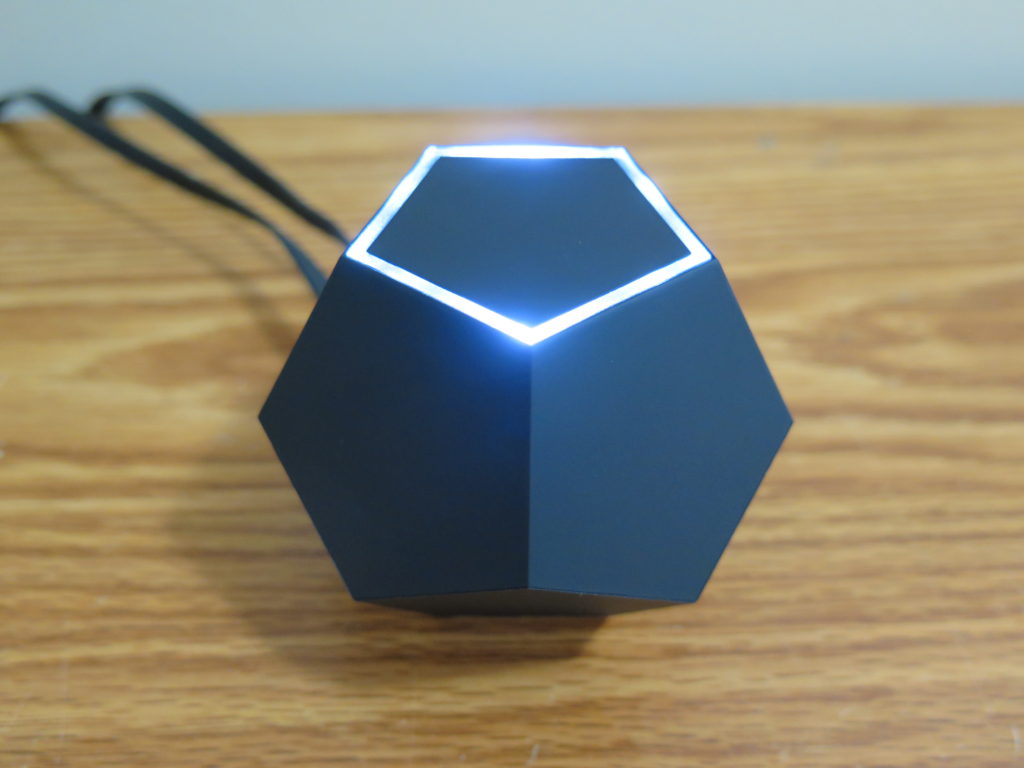 The only thing that isn't attractive of the Nanoleaf Ivy Smarter Kit is the price. It's pretty pricey at $99 for a hub and two bulbs, especially when you compare it to the competition. For comparison, you can buy the Philips Hue White Starter Kit for just $70, or the Philips Hue White Ambiance, which includes a dimmer switch, for $130. Worse, if you want to buy more Ivy bulbs, they cost $25 bucks a pop, and I couldn't find they for sale anywhere; they were all sold out. You can buy a single white Philips Hue bulb for $15, or a Philips Hue White Ambiance bulb for $30.
Because of the expense and lack of stock for more Ivy bulbs, I can not recommend the Nanoleaf Ivy Smarter Kit for you main smart lighting system. However, I would gladly recommend these for decorative lights, which quite frankly, you'll want to display these lights. It'd be a waste just to hide these in a light fixture. Nanoleaf also has a rewards program where you can earn points to help towards your purchase of other Nanoleaf products. Here's our link to receive a $10 coupon for your next Nanoleaf purchase. You could use the program to help buy some fancy fixtures to display your Ivy lights.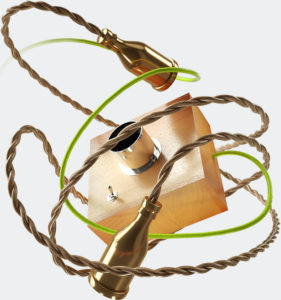 You can buy the Nanoleaf Ivy Smarter Kit from the Apple Store for $99. What do you think of the Nanoleaf Ivy smart bulbs? Do you wish more smart bulb companies would implement a "Smart Off" light switch feature? Let us know your thoughts in the comments down below!