With iOS 11 Apple brought Augmented Reality to the iOS platform with promise of revolutionizing the way we use our mobile devices. While we have yet to see Augmented Reality becoming mainstream, there are certainly some noteworthy apps out on the App Store that show us the promising potential AR apps can have in our lives.
Developers are coming with fun and amazing augmented reality app ideas that allow users to take advantage of their iPhone and iPad in ways that was unimaginable in the past. Apple's own Measure app is one of the examples of apps that have made iPhone more useful than before.
Here are 5 AR Apps that you need to try on your new iPhone XS or iPhone XR. They are also designed for the iPad, making them perfect for the powerful new iPad Pros.
Houzz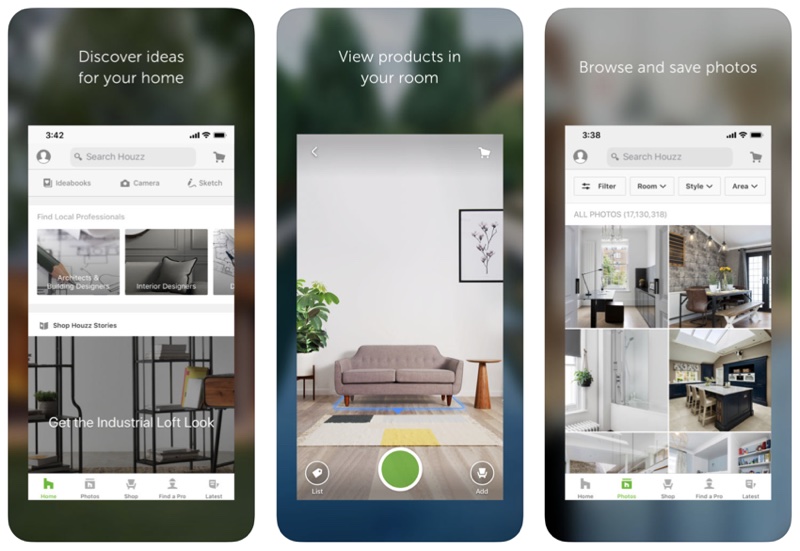 Houzz is an interior designing app that helps you no matter if you are building, remodelling or decorating your house. With this app you can browse millions of high resolution photos of home interiors and exteriors to get inspiration. The app also allows users to virtually place over 1 million 3D Products in their living room to see how they look. You can download Houzz for free at the App Store link below.
magicplan

magicplan app shows the true potential of Augmented Reality on iPhone as it allows users to perform real world task with the comfort of their smartphone camera. With magicplan you can creata a full floor plan with precise measurements. The app allows you to create floor plans, calculate estimates, job costings and reports. It also offers useful features like ability to digitally furnish your plan, add notes and pictures, adding 360° pictures to your plans and export features. You can download magicplan Augmented Reality app for free.
INKHUNTER Try Tattoo Designs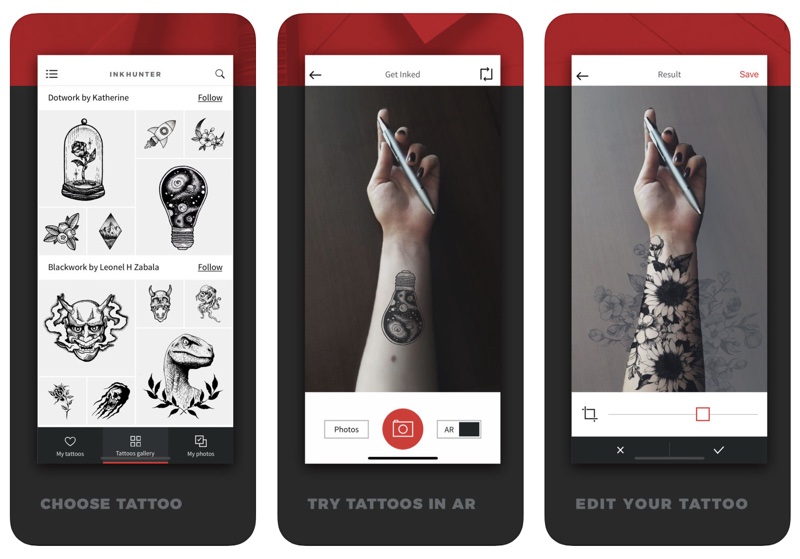 Want to see how a tattoo would look like on your wrist or any other part of your body? Then INKHUNTER app is you answer. This app makes it possible for iPhone users to place a real tattoo design on their body and see how it would look like in Augmented Reality. The app offers many options in its gallery that you can try on, however users also get the ability to try on their own tattoo designs.
LEGO AR Studio

LEGOs are fun, however they are even more fun in Augmented Reality. With the LEGO AR Studio app you can experience LEGO in AR and play with digital versions of different LEGO sets, placing them in real-world scenes. With this app you can also mix digital versions of LEGO sets with physical LEGO scenes created by you. You can use app's video recording feature to create movie clips of your creations. LEGO AR Studio app is available for free at the link below.
AR Apps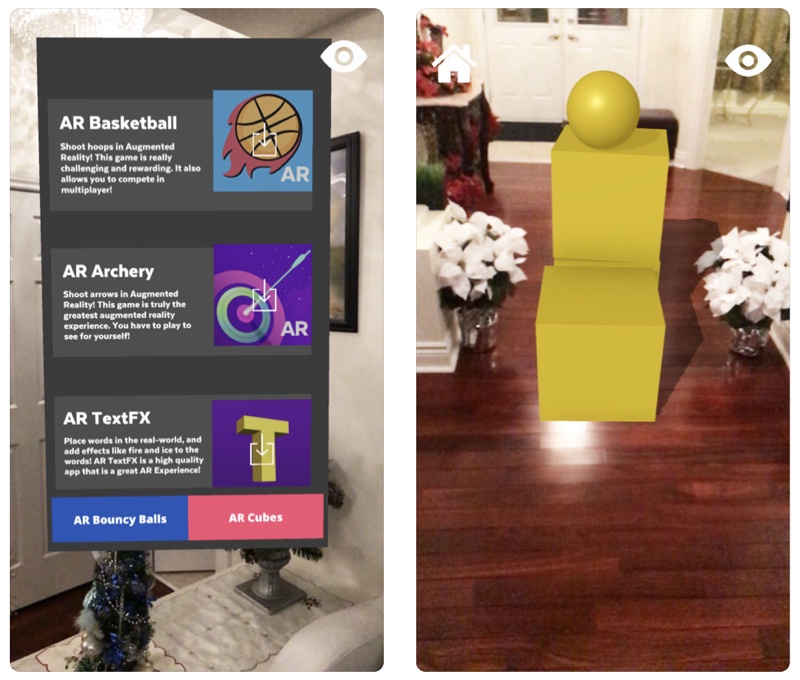 AR Apps is a fun app that displays an augmented reality based menu that lets you download other AR games made by the developers of this app. That's not it as it also allows users to throw bouncy balls and cubes on the screen that stay at the position you threw them on. AR Apps is available for free at the link below.
There you go folks, these are some great Augmented Reality apps that you should try on your iPhone XS or any other iOS device you may have. If you have any other app suggestions, then do let us know in the comments section below.